---
---
GNOMIC BOOK 'LIKE' - Ryan Debolski, 2020 Shortlisted for the Aperture / Paris Photo First Book Award 'LIKE' is especially meaningful to me because it crosses over with many of my own interests about capital and the Middle East - so it made sense that I should write the essay that accompanies the project. It was a pleasure to bring this book to fruition; almost every project has some small thing we would have done different, but to the best of my knowledge, this one has none. / Jason Koxvold Ryan Debolski made this work during a year in Oman as part of his Fulbright Fellowship in 2014. LIKE explores the physical and digital relationships of the migrant workers who build the infrastructure of Oman, a rapidly modernizing country rich in oil and natural gas. These men, predominantly from East Africa and the Indian subcontinent, communicate using widely available, low-cost smartphones that help them cope with the social isolation they face while living in camps for years. As quickly as new friends are made, others disappear without a trace, never to be heard from again: workers are deported for various reasons, or shuffled around to different camps throughout the region. The book includes an essay by Jason Koxvold entitled Raw Material: Capital and Exploitation at the Neoliberal Frontier, which lays out the work in the context of the history of representation of labour in art. For more information: https://gnomicbook.com/LIKE $44 including free worldwide shipping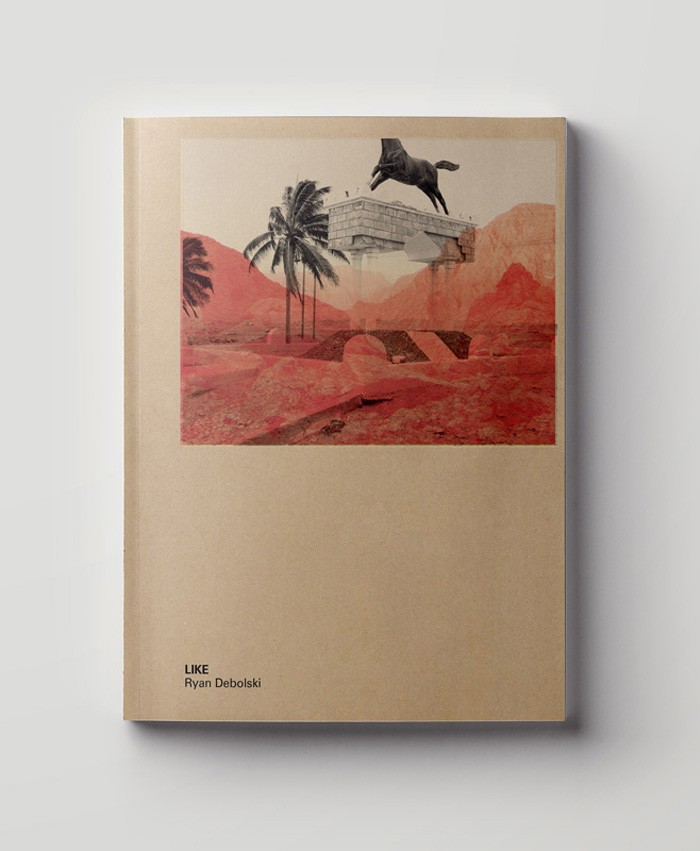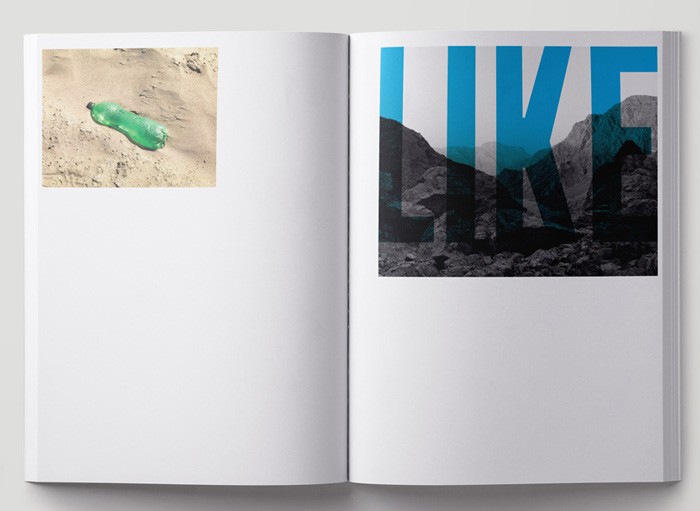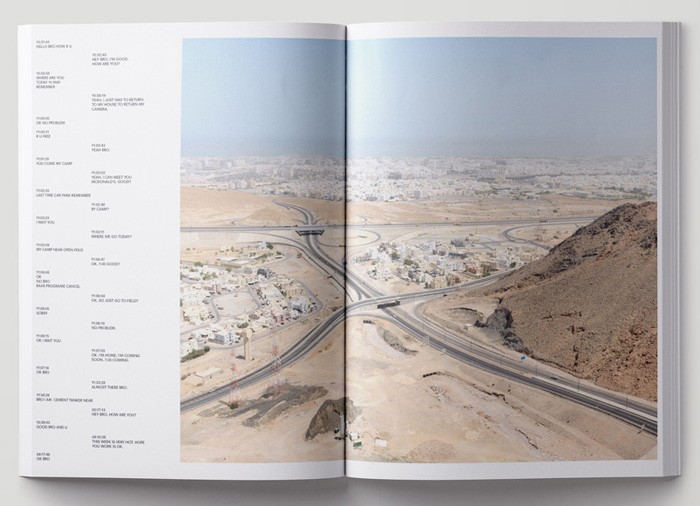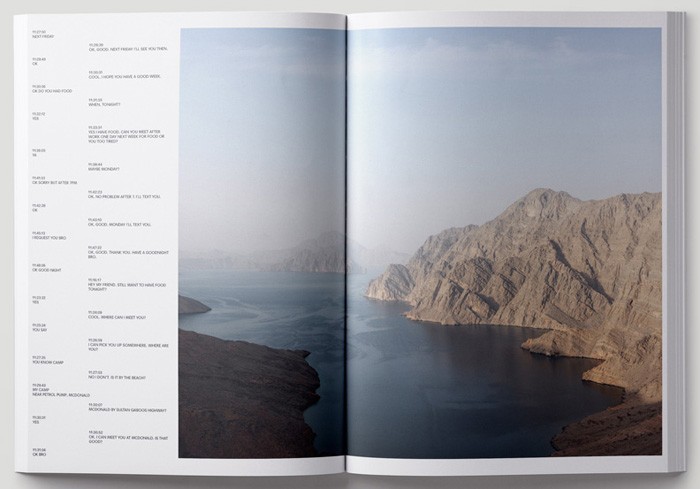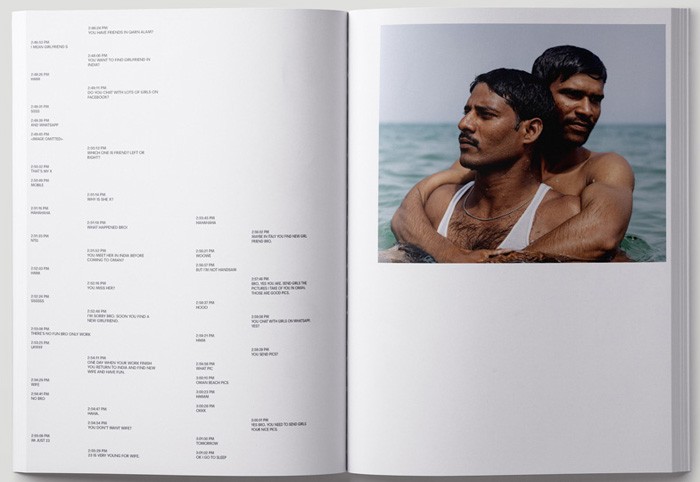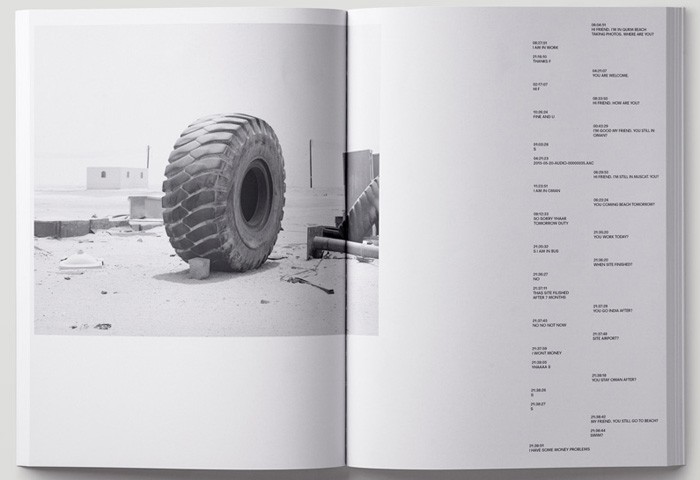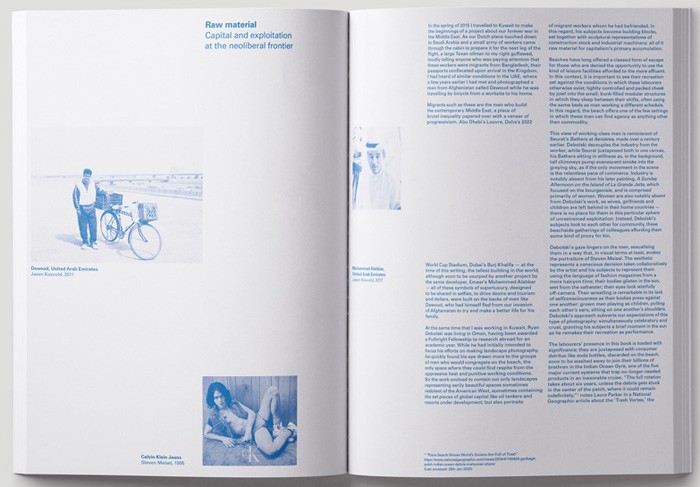 'newflesh' - Efrem Zelony-Mindell, 2019 Shortlisted for the Aperture / Paris Photo First Book Award This group book represented a new direction for Gnomic, and a chance to work with the acclaimed curator Efrem Zelony-Mindell. We are currently working on a new project together, titled Primal Sight, that will showcase entirely black and white work in a similar vein. / Jason Koxvold What does queerness look like beyond the body? newflesh, a new project published by Gnomic Book in September 2019, will challenge conventional notions of gender and identity studies. A collection of works by 68 artists, and essays by Charlotte Cotton and Ashley McNelis, newflesh hopes to reclaim certain ideas of what queer is capable of. All too often, the body is used as a form of control. The works in newflesh ascend peculiarity and convention. It's by removing titles and preconceptions that these works question the expectations around photography that deals with the body. It's my hope that making room to question the status quo in this way will lead to new paths of equality and interactions between us as individuals. New concepts and conversations may be hard, but it is time to start having them. The artists in newflesh abstract the subjects and materials they use. These works embody a mastery of what is possible in front of the camera, as well as technologically once the photo has been made. These images force us to look beyond the familiar, so that we may see them for what they could become. newflesh has been featured as a collected portfolio of 9 works in DEAR DAVE, Magazine as well as a 15 artist group show at New York's Rubber Factory. In conjunction with the publication of newflesh by Gnomic Book, the project is having its second iteration show featuring 22 artists at The Light Factory in Charlotte, North Carolina. newflesh has also been featured in Humble Arts Foundation, Feature Shoot, The Intercept, and Filthy Dreams. For more information: https://gnomicbook.com/newflesh $42 including free worldwide shipping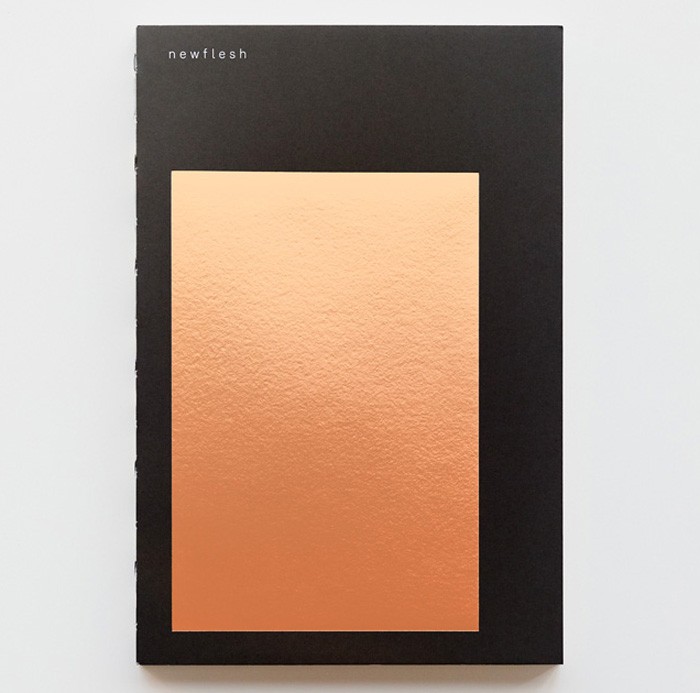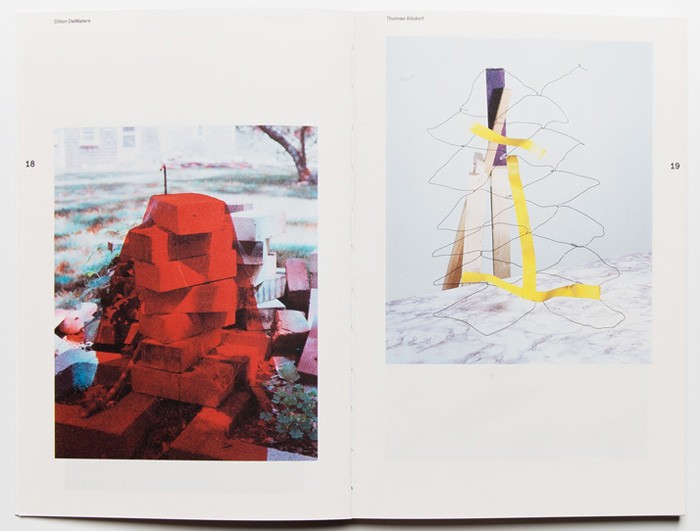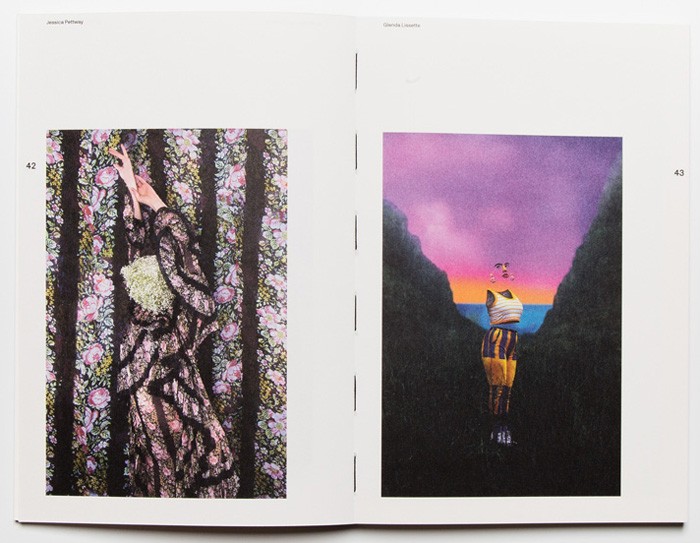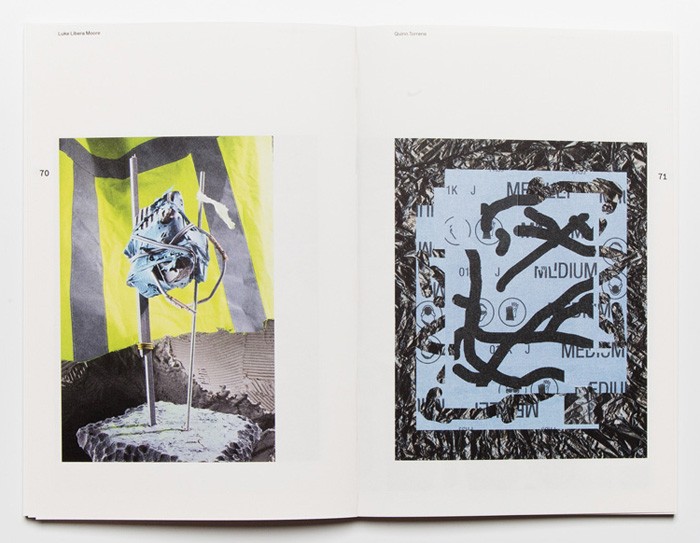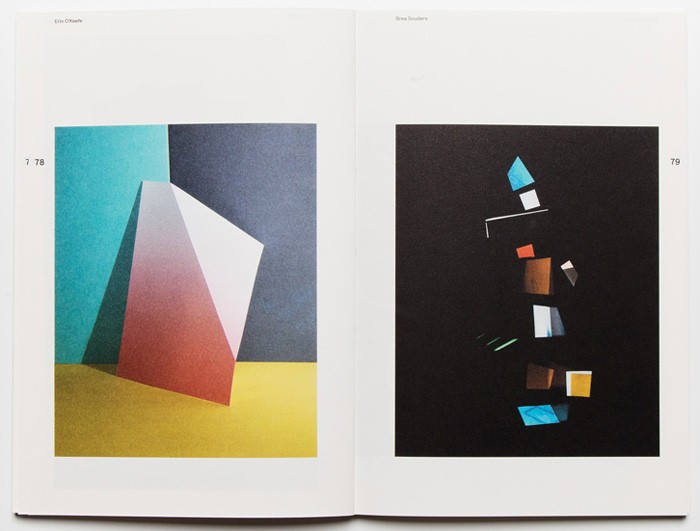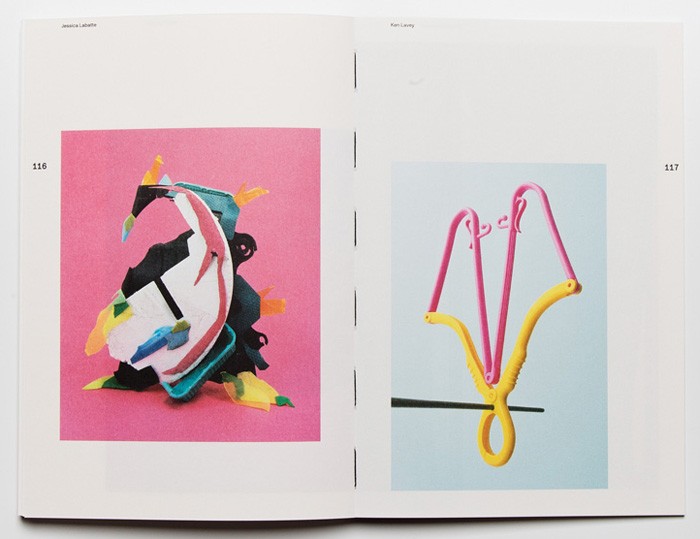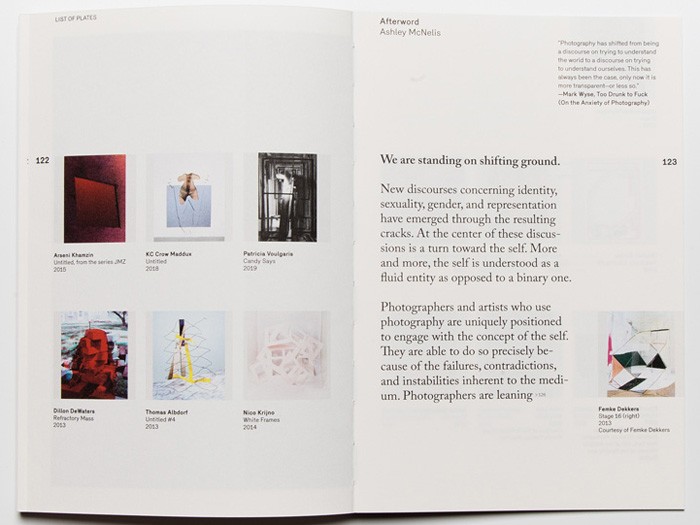 ---
---
ZOOPARK PUBLISHING 'Vorona' (The Crow) - Alexander Bondar This book tells a personal story 10 years back, from the time of an author's army service and weird friendship with a crow. "Once I found a parrot cage in the forest. Inside the cage was a crow. Probably it got in somehow and then couldn't get out. It was starved almost to death, it barely could move. I picked it up and brought it home. I took it to a veterinarian, but he couldn't tell me what was wrong exactly, one leg was broken though, and he didn't know how to treat it. He didn't even know if the crow was male or female. We called it Fyodor with my roommate anyways..." Limited edition of 50 Size 15x21cm 72 pages Inkjet print Softcover Handmade sewn binding Signed and numbered by the author For more information: http://zooparkpublishing.com/Vorona-The-Crow-by-Alexander-Bondar 40 EUR.- Free shipping during the fair.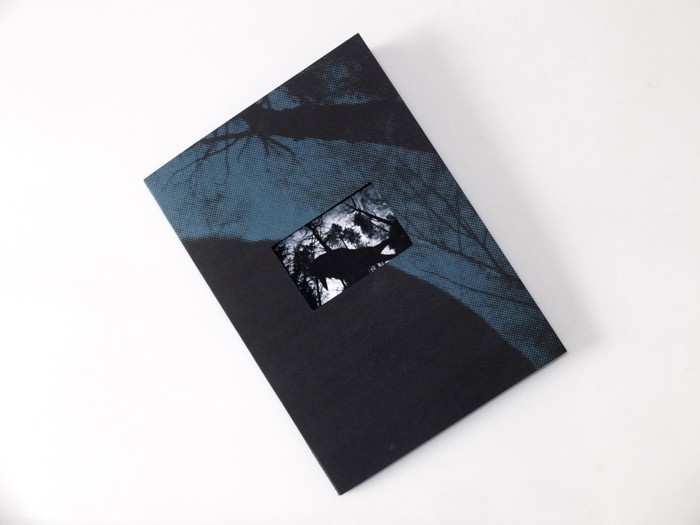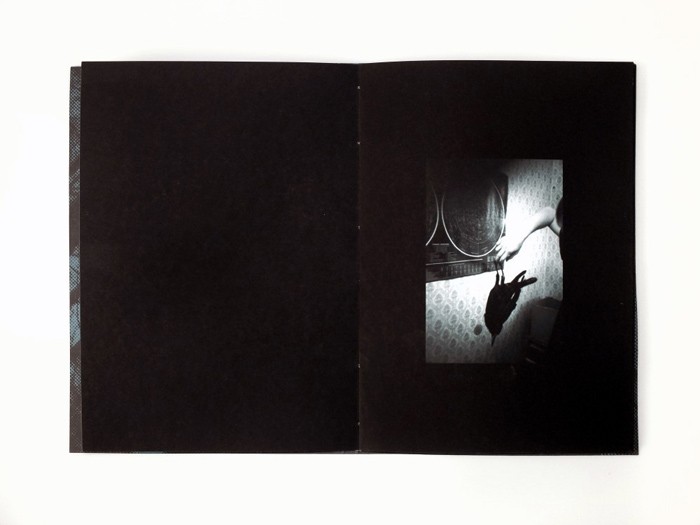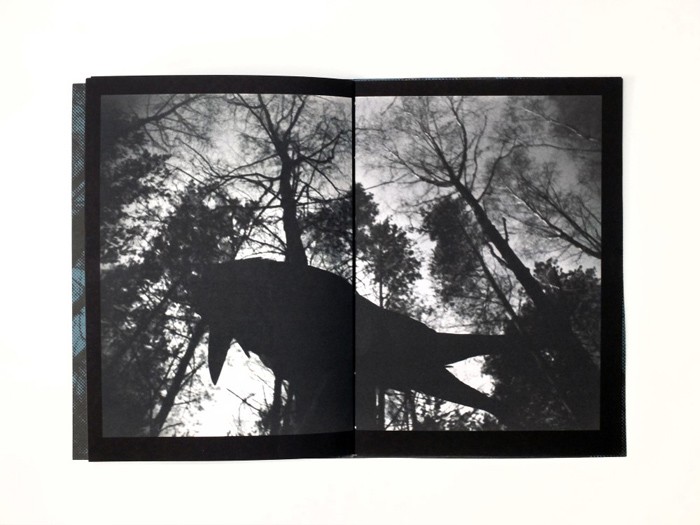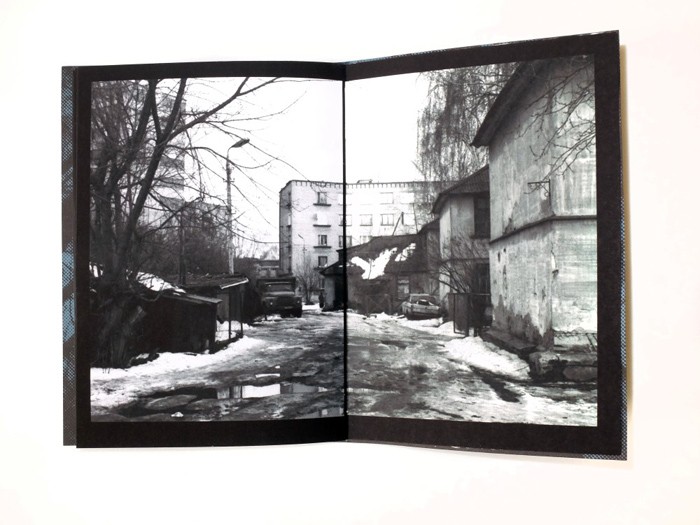 ---
---
EDICIONES ANÓMALAS 'Magdalena' - Felipe Romero Beltrán Ediciones Anómalas/CAM The River Magdalena, named after Mary Magdalene, is the most important river in Colombia. Its source is the Andes Mountains, at an altitude of 3,650 metres, from where it crosses the country covering 1,600 kilometres before flowing into the Caribbean Sea. Halfway along its course, in the area called Magdalena Medio, we find natural whirlpools that bring piece of wood and other materials to the surface. Since the beginning of the armed conflict in the sixties, the river has also been spewing out the bodies of murdered people. Guerrillas, paramilitary forces and local mafias would throw the victims' corpses into the Magdalena to eliminate all traces of evidence. Political tensions and drug trafficking hastened a war with a death toll of over two hundred thousand. This Project is the winner of the Fourth Fotocanal Photobook Competition 2019, organized by the Comunidad de Madrid and Ediciones Anómalas. For more information: https://www.edicionesanomalas.com/en/producto/magdalena-2/ 20% discount during the fair – code: POLYCOVID2020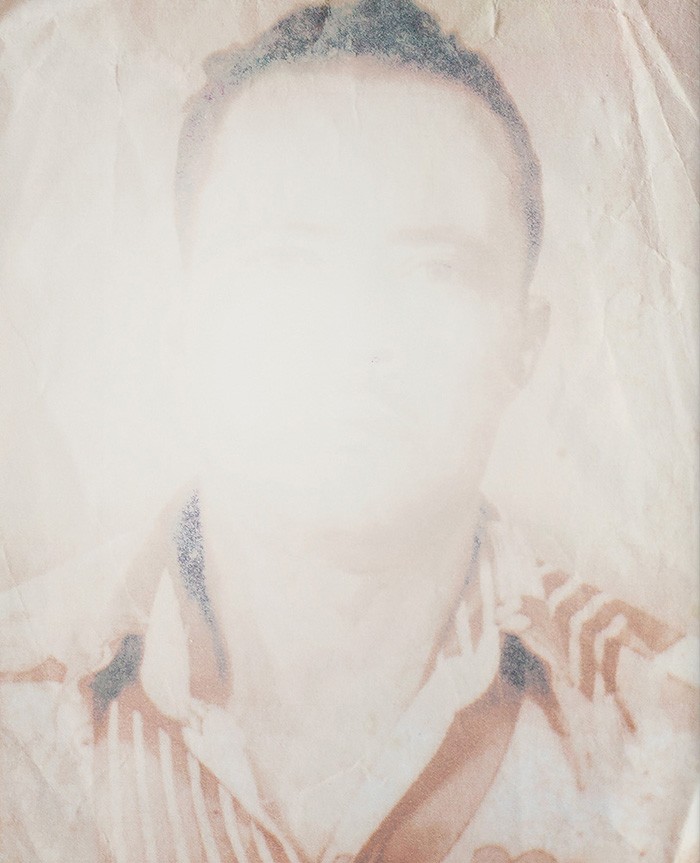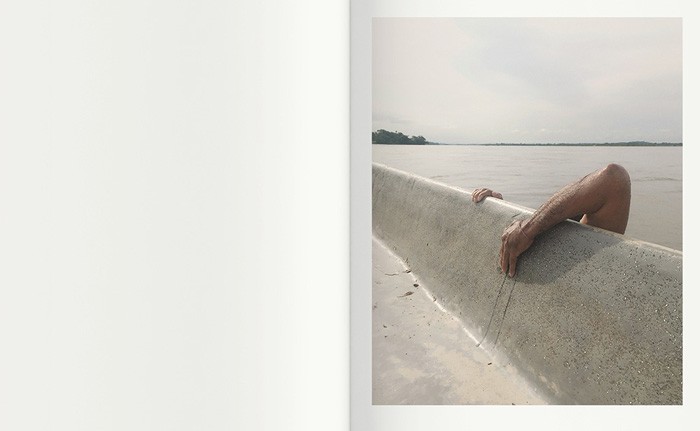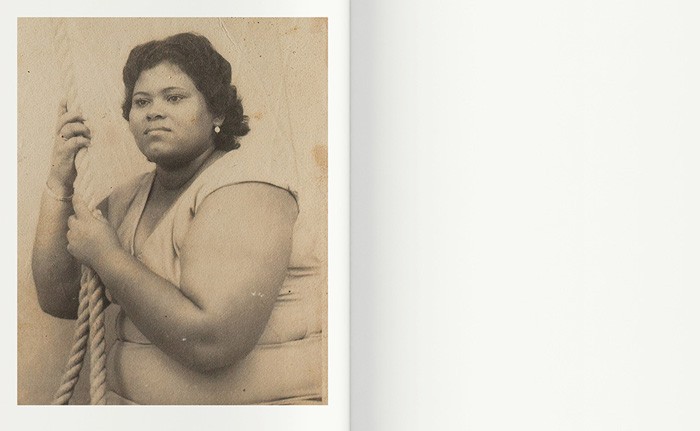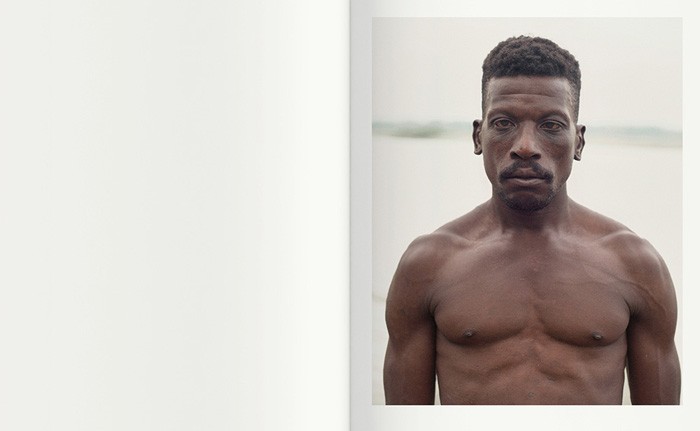 'Flowers/The trivial essays 7.' - Cristóbal Hara Photographic language, specifically the language of photography that strives to be documentary, is limited by many rules and conventions.  The work of Cristobal Hara focuses on the search for alternatives to the conventions of his time. In The Trivial essays, the essay form, naturally shorter than a book, allows him to isolate and deal with different aspects of a photographer's craft by illustrating them with images, some of which are known while others have never been shown, that constitute a sample of his work of over 40 years. The Trivial Essays are a collection of specialist essays about photography for photographers, in which the images themselves are the medium. Following the programme of these essays, in Banal 7 – Flowers– this resource is no longer a supportive element but, taken to its extreme, becomes a central motif of the images. This exercise helps steer the photographer's attention towards these supports, which are very useful during the actual process of taking the pictures. For more information: https://www.edicionesanomalas.com/en/producto/flowers-the-trivial-essays-7/ 20% discount during the fair – code: POLYCOVID2020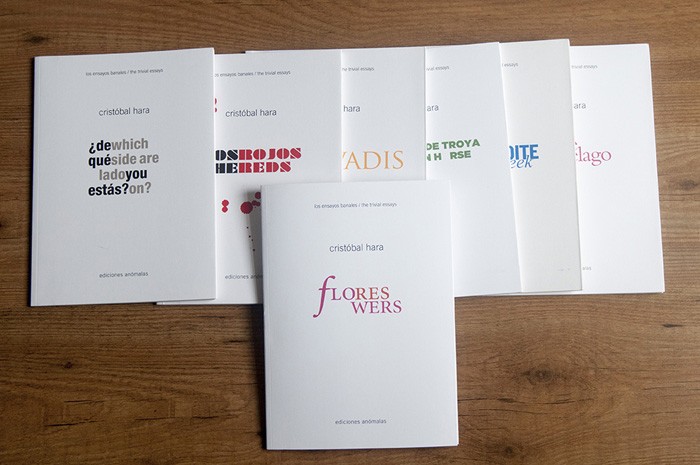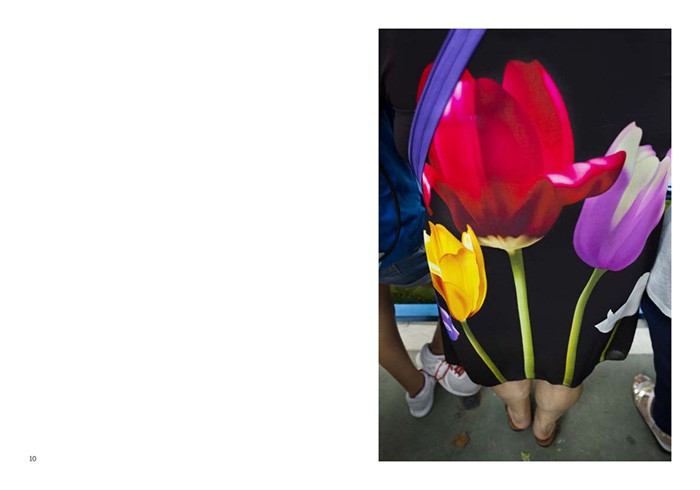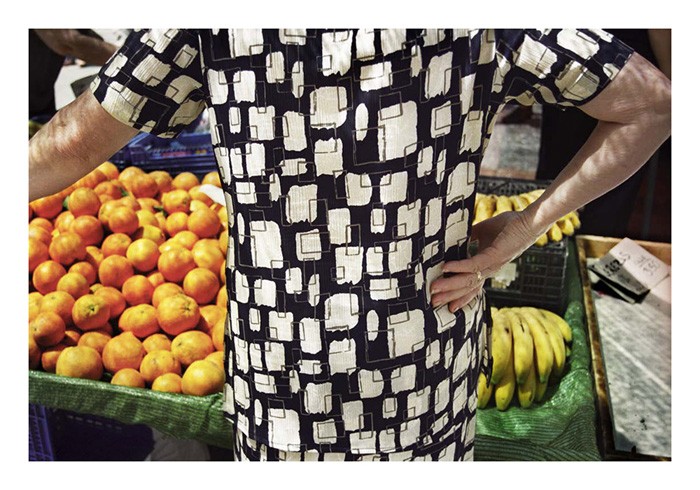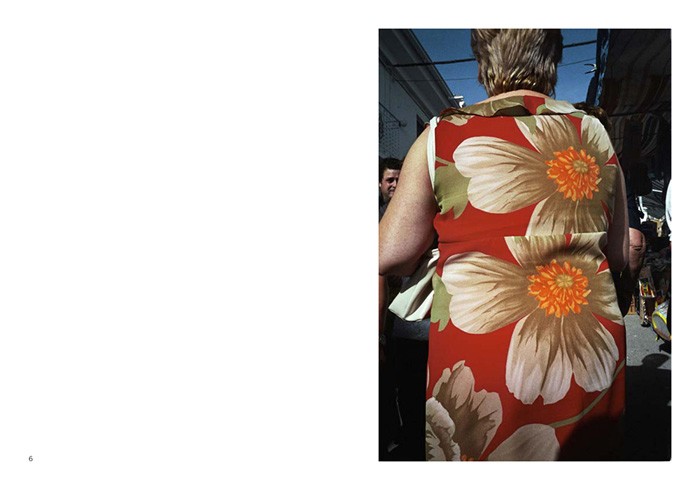 ---
---
OVERLAPSE Although we can't meet together in Paris now, we're grateful to have the opportunity to connect here and rock the boat with you, virtually, for POLYCOVID 2020! The year has been a struggle both for personal reasons and because our scheduled plans simply disintegrated. As we are all still experiencing, our capabilities for forward planning are 'stretched'. Being based in the UK we have the added unknown of how Brexit may affect our future plans. Yes, it's a daunting time, but we're keen to continue doing what brings us pleasure - making and sharing photobooks. The events we have witnessed and endured so far in 2020 have only confirmed that visual storytelling is an important and worthwhile endeavour. The three books we present now, so late in the year, are all by American artists and photographers offering quite different insights into life in the most prominent world nation as it wrestles to assert its core identity. Please note these titles are currently available for pre-order, with further details below. And thank you, sincerely, for continuing to support our projects! x
---
'A Parallel Road' - Amani Willett A handbound, multi-layered work exploring the Black experience of driving in America over the past 85 years, A Parallel Road challenges representations of the American ideal of the road trip. This 'alternative' history has been sidelined for generations, but living in fear of suffering authoritarian violence while on the road is an everyday reality faced by people of colour. Amani's new photographs are mixed with family archives, historical images and digital screenshots, combined with the backdrop of the historical Negro Motorist Green Book that Black people depended upon for their survival for 30 years since 1939. It questions how long the road will continue to be a site of oppression for Black people in American society. Small in size but heavy with impact. We expect first copies to arrive mid-November, but possible delays are expected. For more information: https://www.overlapse.com/catalog/a-parallel-road/ 20% discount during the fair – code: POLYCOVID2020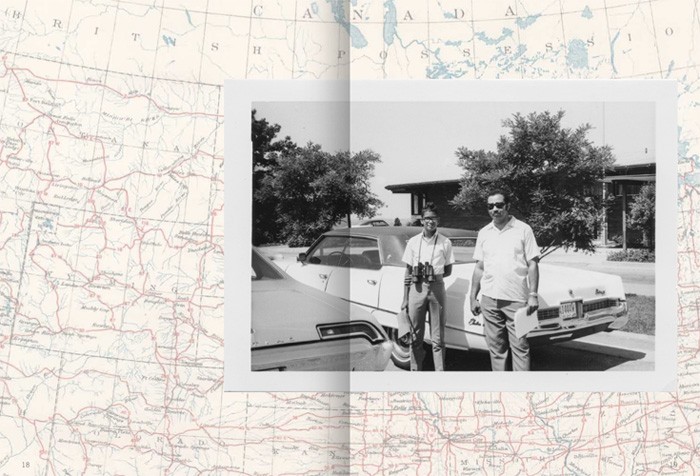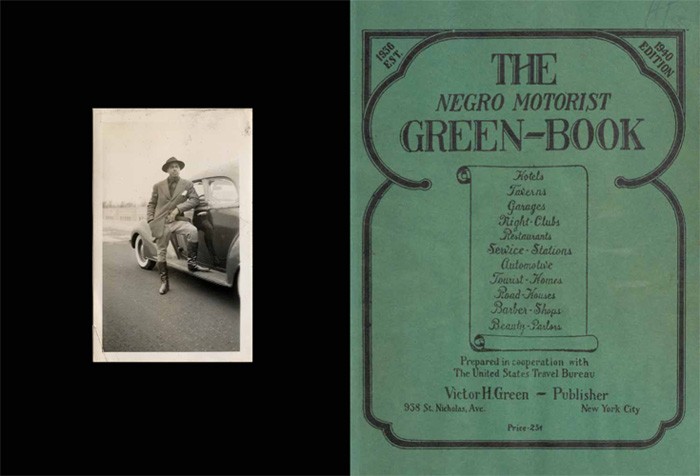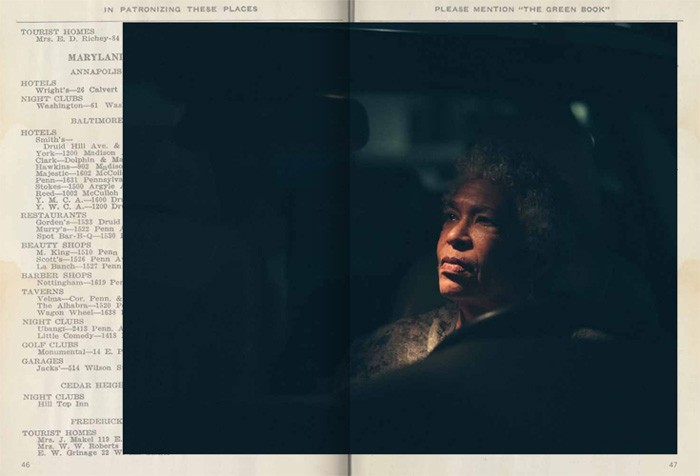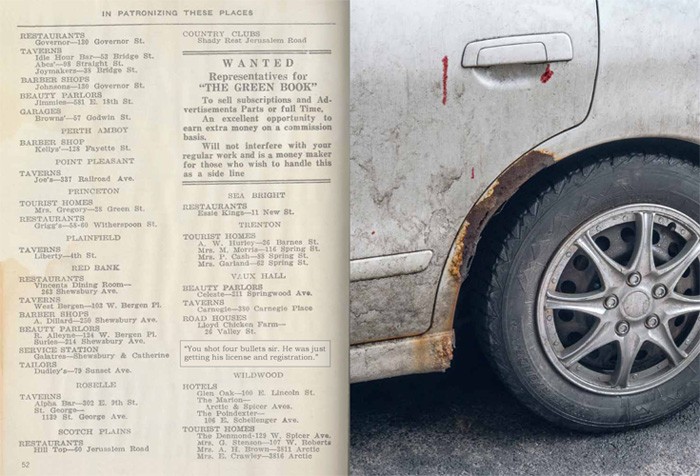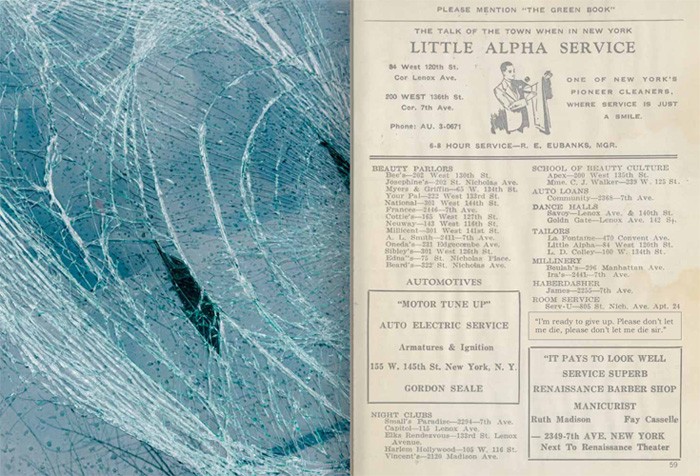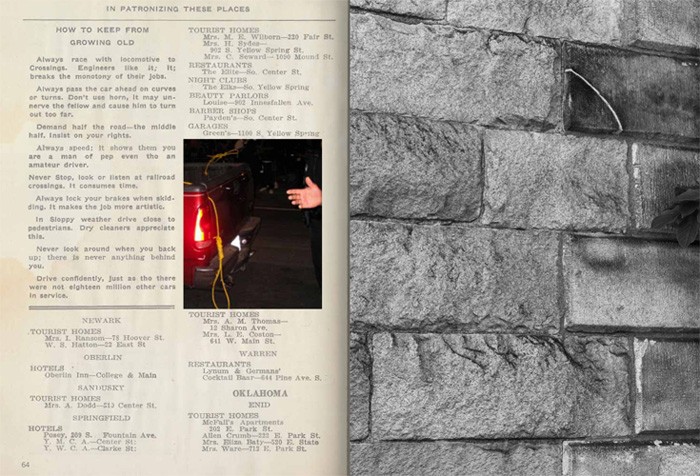 'You can call me Nana' - Will Harris A personal yet universal family memoir, this story introduces us to Will's grandmother, Evelyn, who suffered from dementia in the later years of her life. As her memories eroded, history and fiction collided and a new relationship bloomed; once her grandson, the young photographer became an old friend, creating this work while trying to make sense of a newfound connection and to deal with his own grief. At times both haunting and lighthearted, this book weaves together family archives with altered images, collage, and new photographs including views inside the multi-generational family home in Pennsylvania. Along with some confused and touching conversations with Nana, Will assembles the fragments that went missing from her mind. This title is scheduled to be on press this month (Nov 2020) and will begin shipping in late December / January. For more information: https://www.overlapse.com/catalog/you-can-call-me-nana/ 20% discount during the fair – code: POLYCOVID2020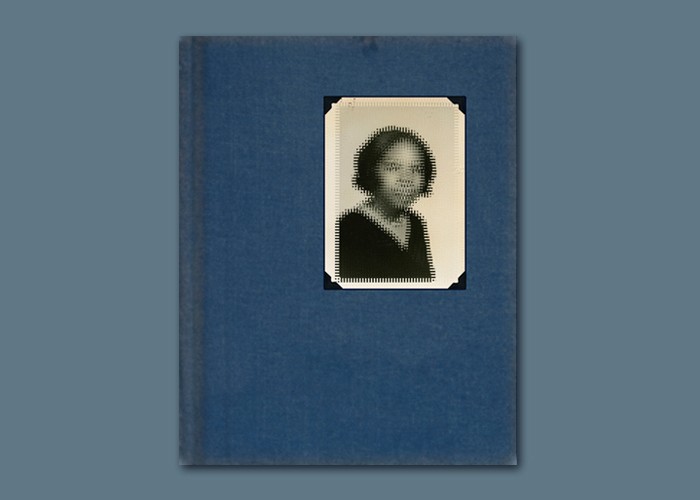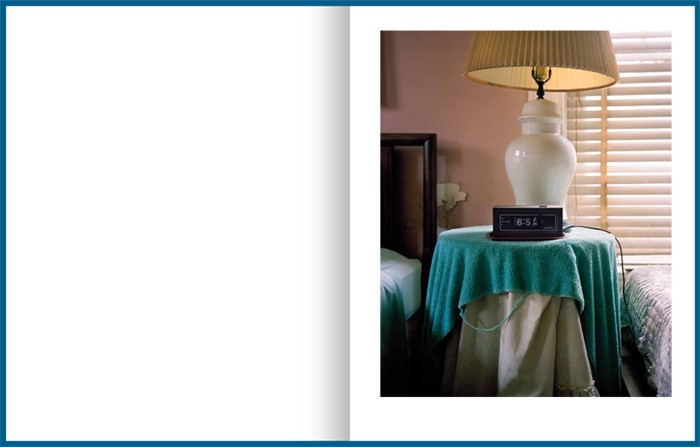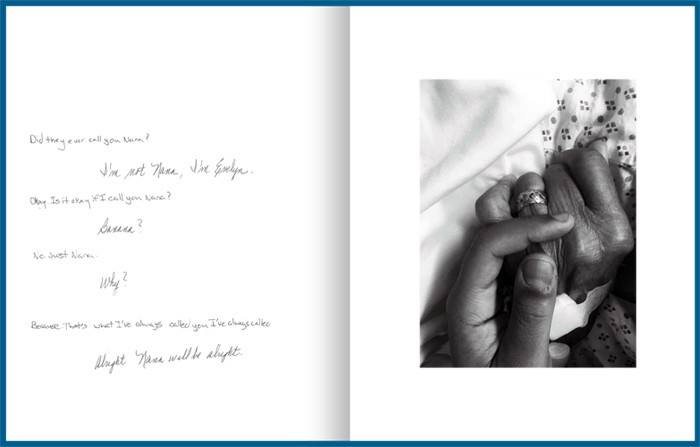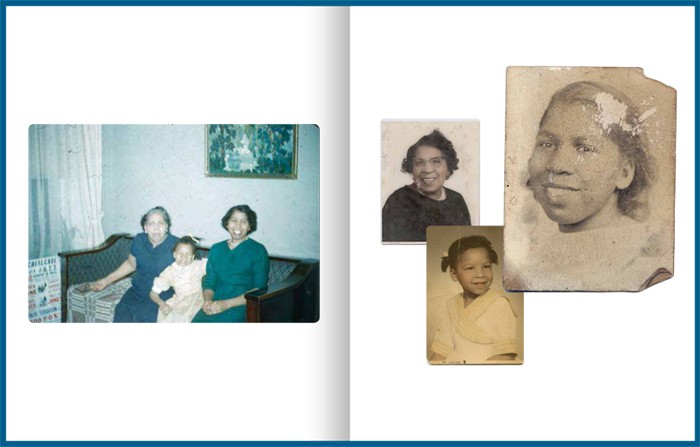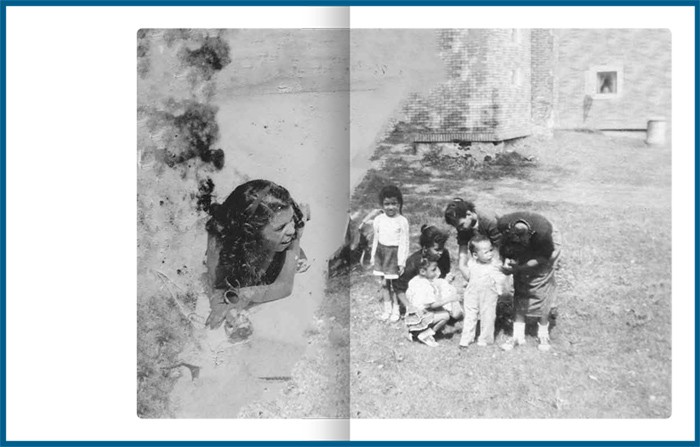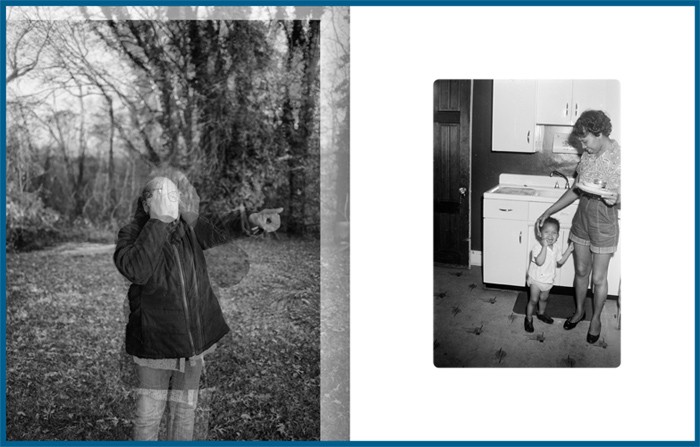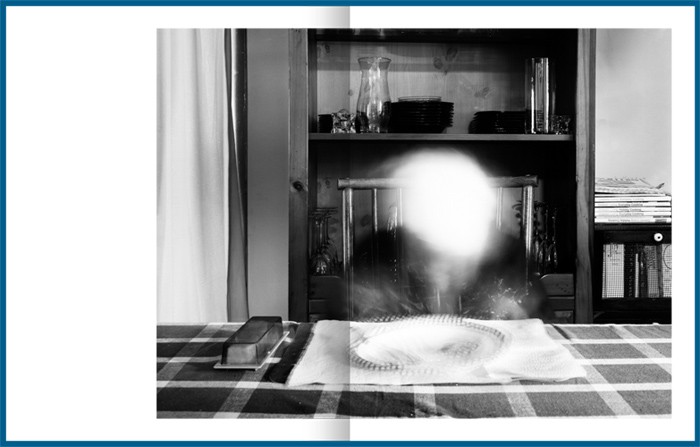 'Devil's Promenade' - Antone Dolezal and Lara Shipley This duo focuses on their home region of the Ozarks in the American Midwest, where locals persist in their search for a legendary floating orb of light that can only be seen from the Devil's Promenade. It's a lushly wooded road in an area where wanderers flock to seek possible redemption, or just to escape the boredom and darkness of ordinary rural life. Subtle but revealing portraits are mixed with archives and reinterpretations of mythical, folkloric tales. It's a nuanced, mysterious and tender representation by photographers returning to the place where they grew up, but also reveals the current, stark realities of a remote place in America. While Antone and Lara currently live at nearly opposite ends of the country (Nevada and Michigan), their point of collaboration meets in the middle. This title is scheduled to be on press this month (Nov 2020) and will begin shipping in late December / January. For more information: https://www.overlapse.com/catalog/devils-promenade/ 20% discount during the fair – code: POLYCOVID2020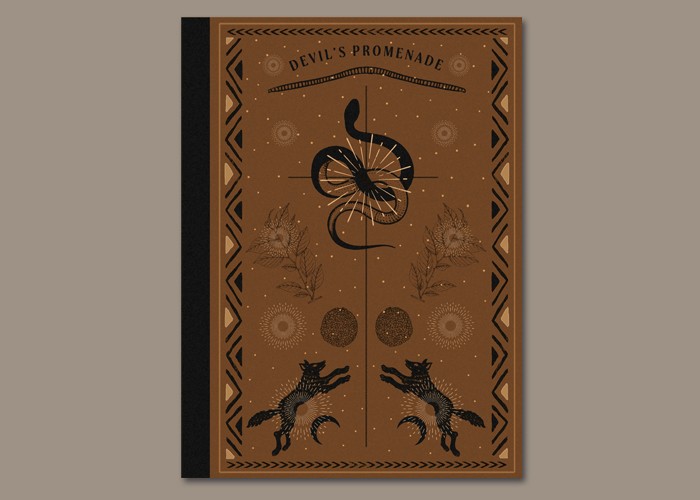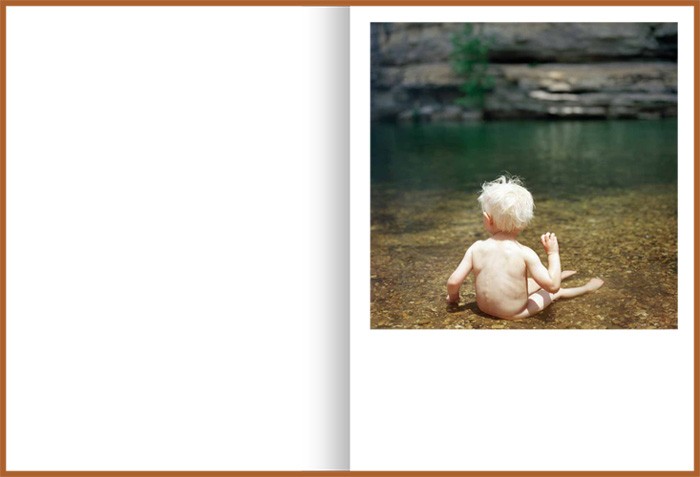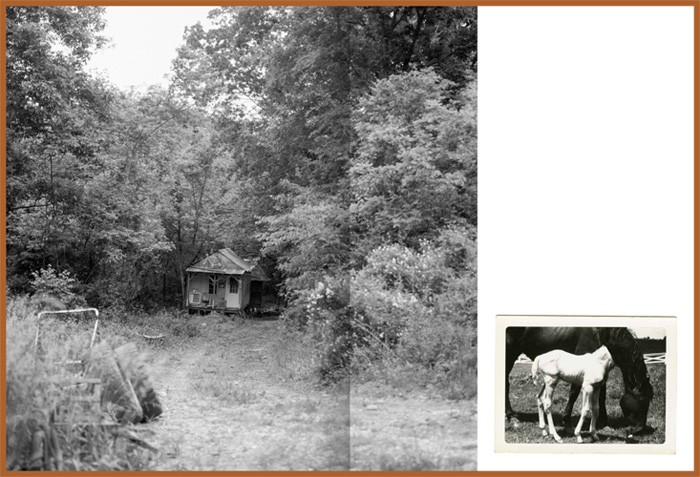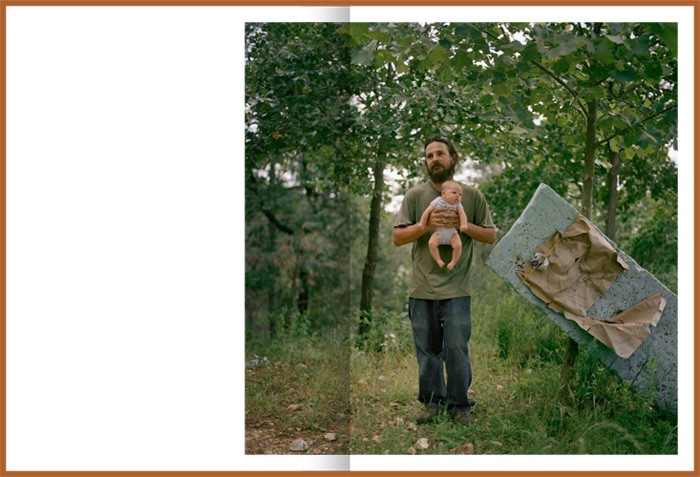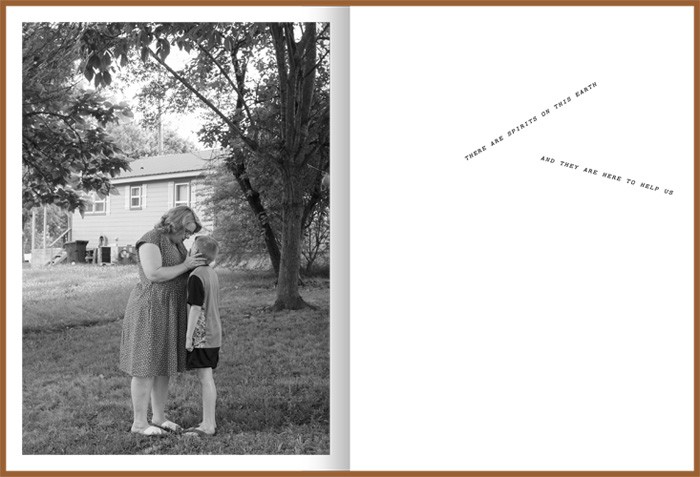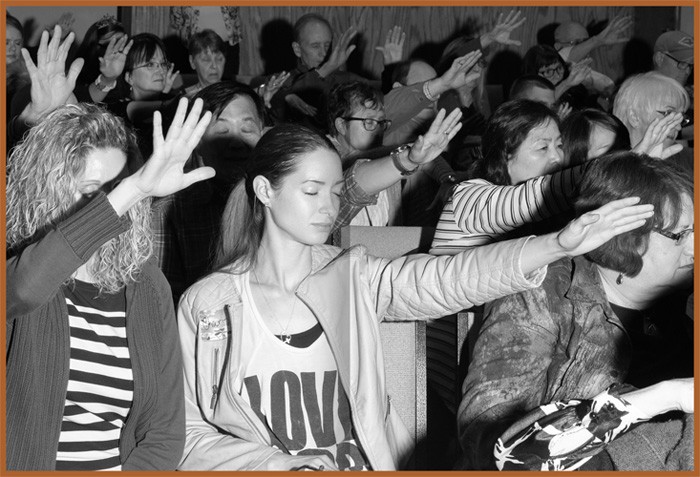 ---
---
VOID 'Sleep Creek' - Dylan Hausthor & Paul Guilmoth Open-spine softcover 17 x 21,5 cm 144 Pages "Sleep Creek" is a book whose images were shot entirely in New England, though one can't tell from the photographs themselves. Teetering on the border of fiction, myth, and reality, one can drag themselves through their own universe while coursing through the pages. Many refer to it as a journey through a fairytale, a path into the abyss, or a landscape of trauma and beauty - it's up to you. The first 20 copies of the book were shown for the first time on the boat last year, once we received all our copies we were already locked in our houses, but still the book found it's own path and managed to sell out during quarantine. This year we decided to make a second print so we could show the book in the fairs and travel the world with it. This will take some time, so for now you can find it in our online store. For more information: https://void.photo/store/sleepcreek 20% discount during the fair – code: POLYCOVID2020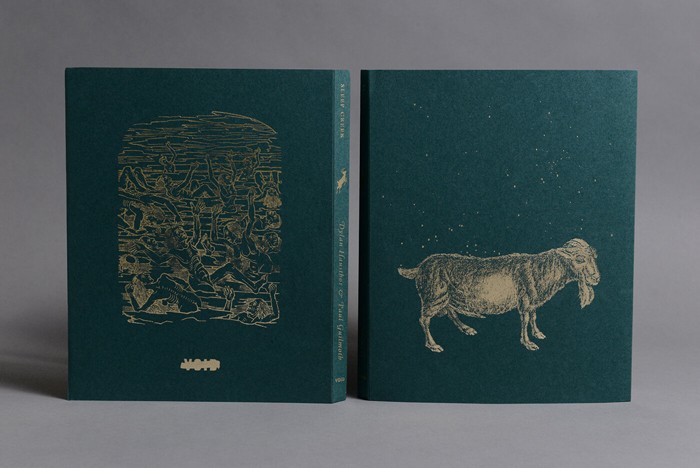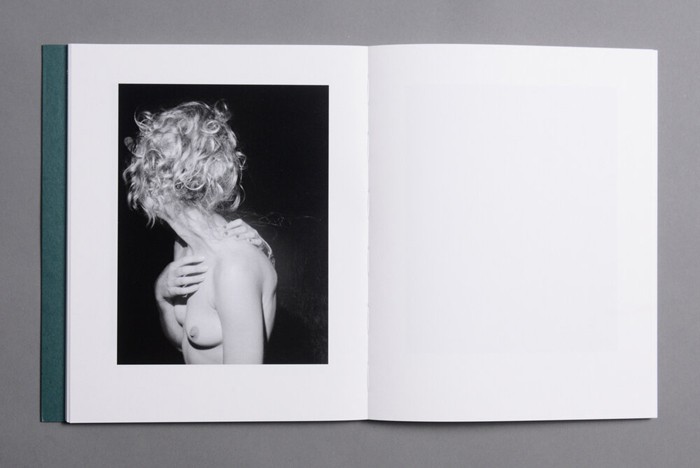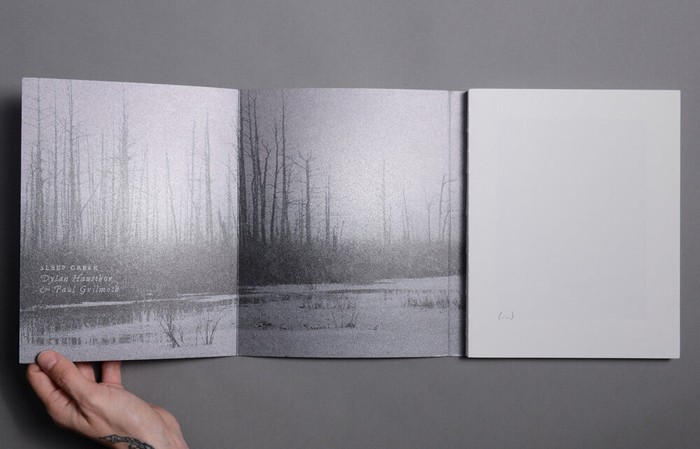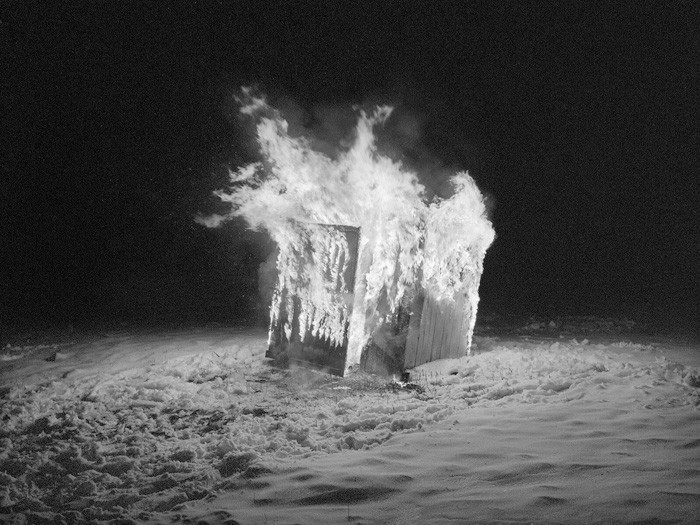 'Half Light' - Loic Seguin 13 x 19,5 cm 176 Pages Tipped in photograph on hardcover 'Half Light', was a jem discovered during the "Impromptu" bookmaking workshop we did a year ago. It is the first book of Loic Seguin, and is made out of open-hearted meetings between Loïc and the people he relates to in his "real" life. There's no artist pretension. Nor any voyeuristic need of representing people from out of their universe. His photograph is genuine, direct, simple. No gimmicks. This is its strength: simplicity and straightforwardness. The unpretentious portraits trigger our curiosity – Who are those people? Where do they come from? How did they let the photographer come that close? That intimate? For more information: https://void.photo/store/half-light 20% discount during the fair – code: POLYCOVID2020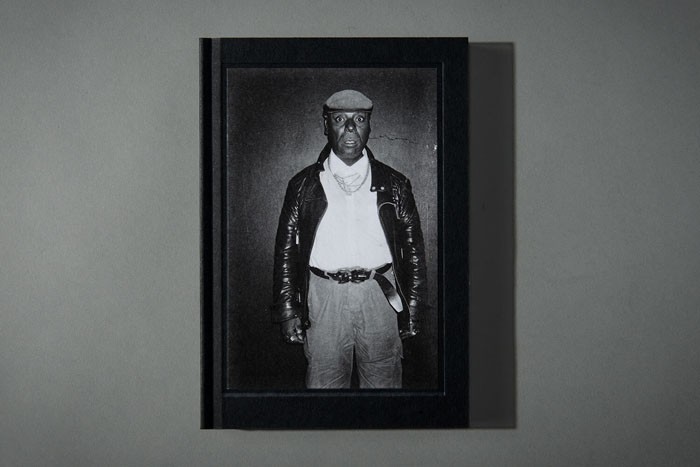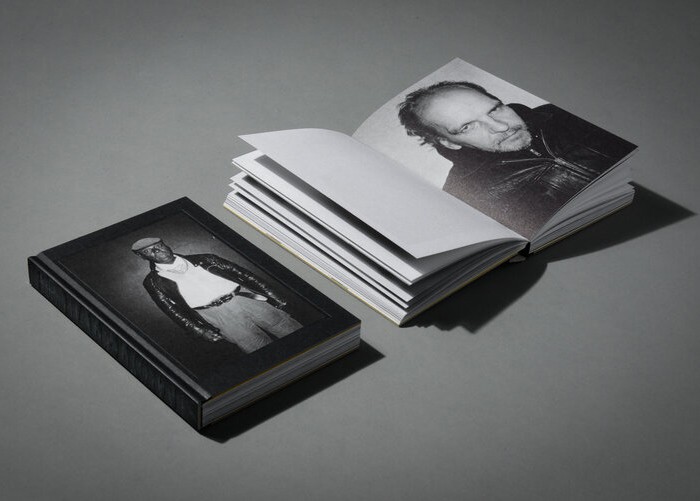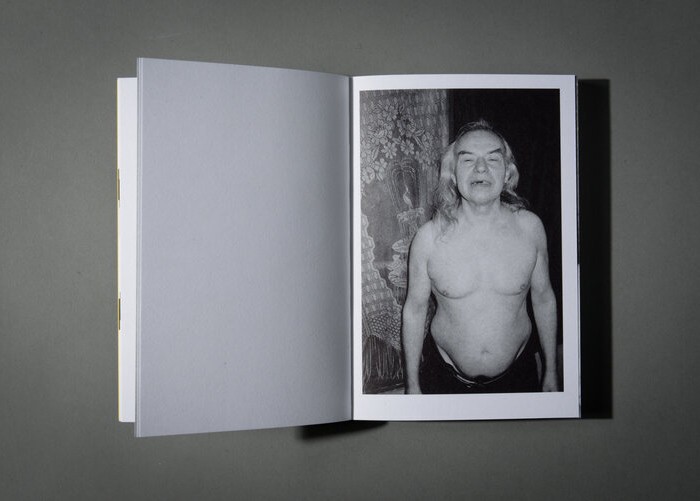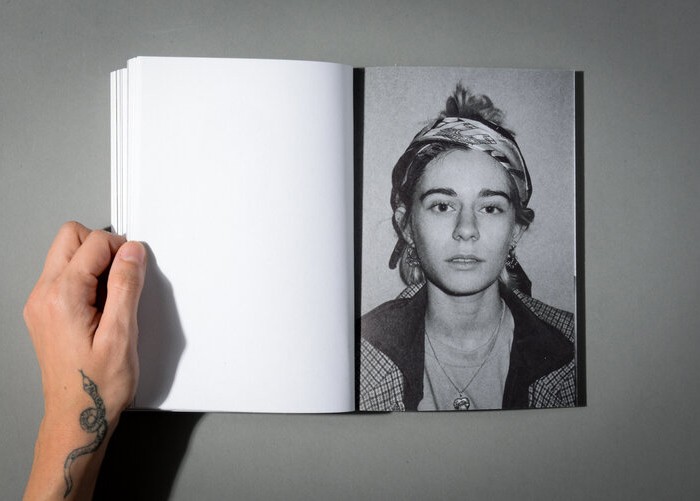 'Epilogue' - Michael Ackerman 22 x 32 cm 64 Pages Including 3 gigantic fold-outs Newspaper paper 'Epilogue' offers the chance to see Ackerman's work in an unusual newspaper form. An ambitious attempt to connect past and future universes: different projects approached as one, creating a relationship with and across one another. A universe where you can feel the darkness even through the most vivid portraits, an intense, still fragile sense of fear. The gatefolds allow us to get lost in the labyrinths of his images, to recreate the twisted, fragmentary timeline of Ackerman's narrative. 'Time, in its great disarray, is a specialty of Michael A', his work respects and destroys it" comments friend and filmmaker Jem Cohen. The text gives the reader an insider's view of the artist's work and personality. For more information: https://void.photo/store/hunger-epilogue2 20% discount during the fair – code: POLYCOVID2020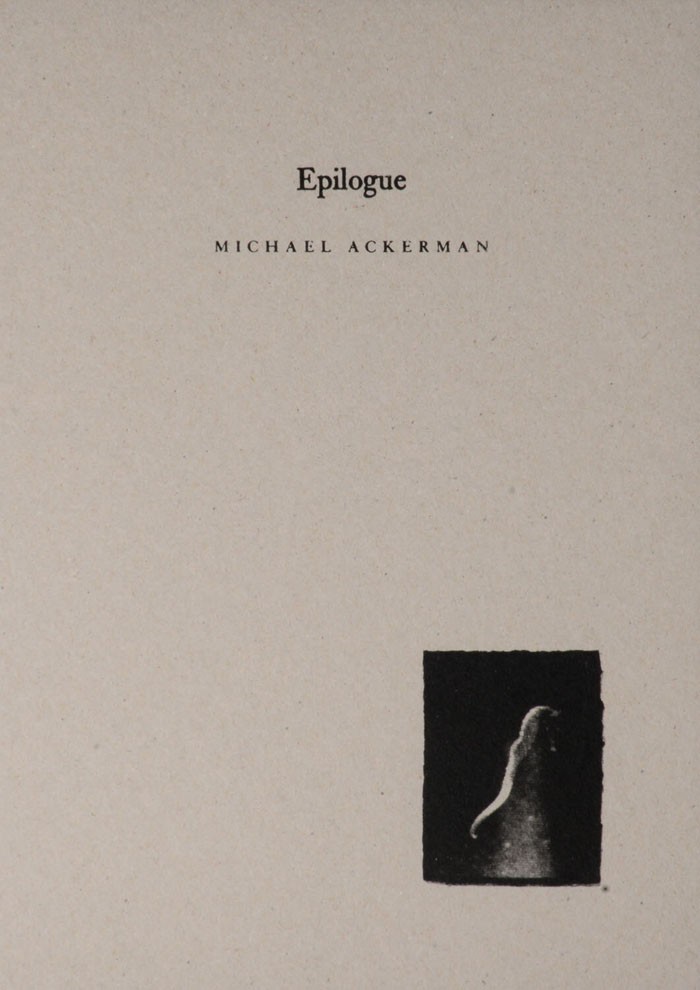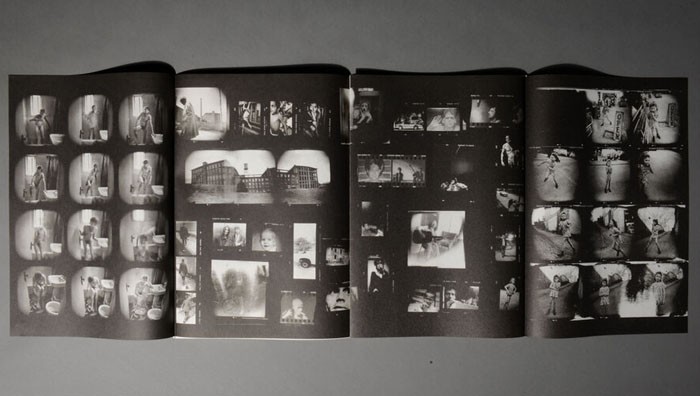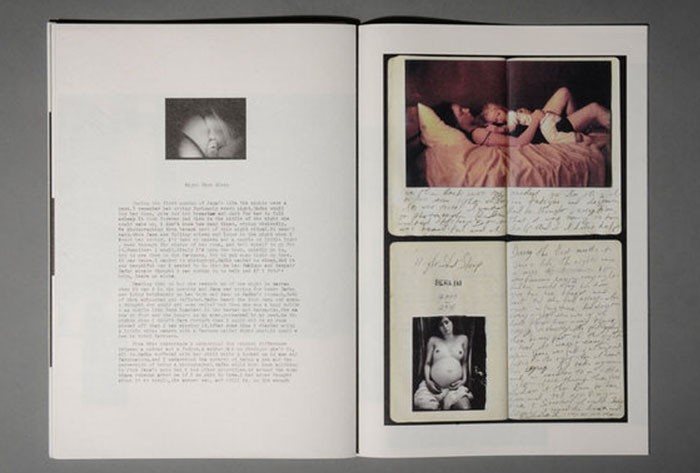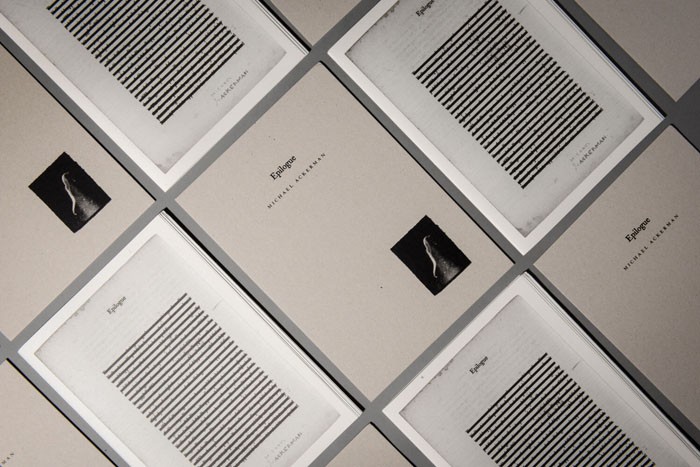 ---
---
GWINZEGAL 'Un village' - Madeleine de Sinéty 33 280 diapositives couleur, 23 076 négatifs noir et blanc : c'est par cette liste lapidaire qu'aurait pu commencer l'une des centaines de pages du journal intime tenu par Madeleine de Sinéty. La qualité de sa relation aux êtres photographiés, le théâtre de leurs gestes, l'intimité, la richesse et la diversité des rencontres effectuées à Poilley, petit village à 60 kilomètres au nord de Rennes, débordent de toutes parts de l'énorme accumulation d'images. Née en 1934, la photographe aura vécu à Poilley de 1972 à 1982. Elle y fera par la suite de nombreux voyages depuis les États-Unis, où elle avait établi sa résidence. Décédée en 2011, elle n'aura pas eu le temps d'ordonner elle-même cette archive. Seul le noir et blanc avait été partiellement dévoilé lors d'une exposition à la BNF et d'une autre au Museum of Art de Portland. C'est donc sans elle, avec Peter, son fils, que nous nous sommes emparés du fonds des images couleur et que nous avons tenté, le plus humblement et le plus fidèlement possible, de mettre en lumière son entreprise, qui n'est ni celle d'une photographe répondant à une commande, ni celle d'une anthropologue - mais l'entreprise de vivre d'une artiste partageant la vie d'une communauté soudée, d'un microcosme rural en pleine mutation à l'orée de la modernité. Plus d'informations: https://gwinzegal.com/editions/madeleine-de-sinety-une-village Frais de port offerts - shipping costs offered during the fair – code: POLYCOVID2020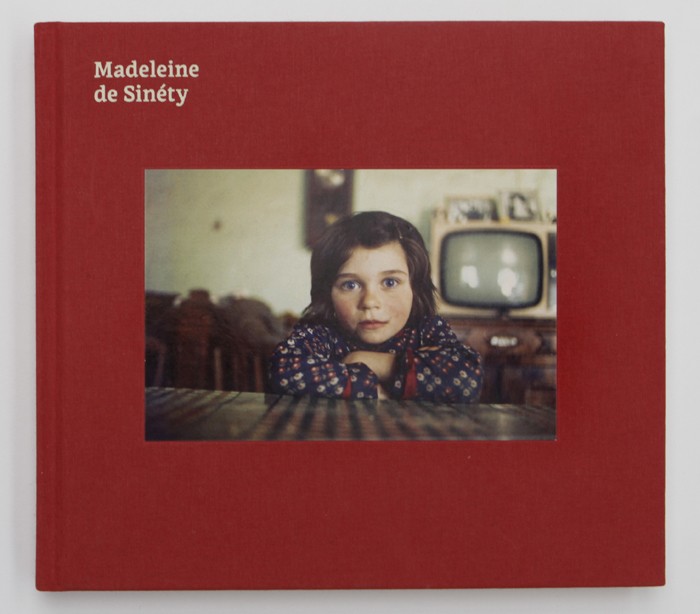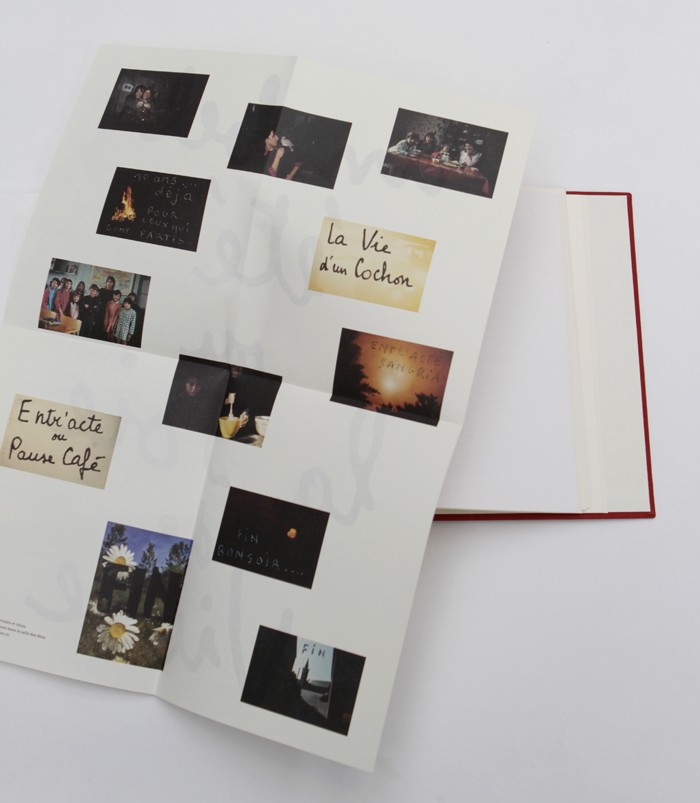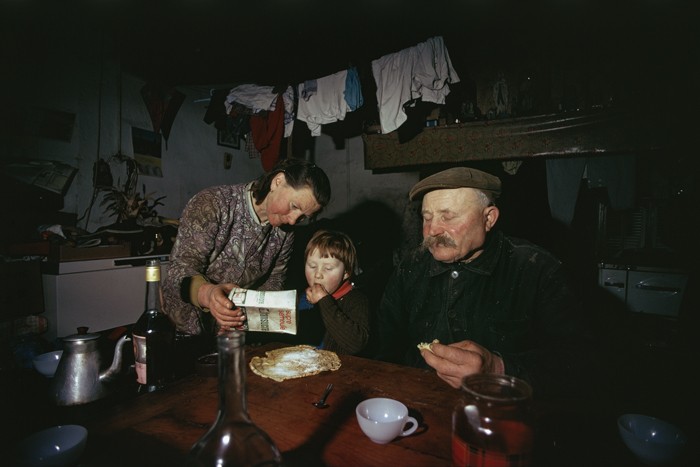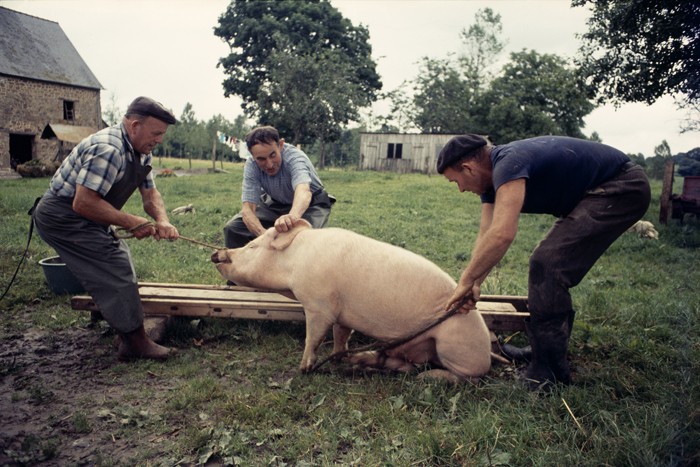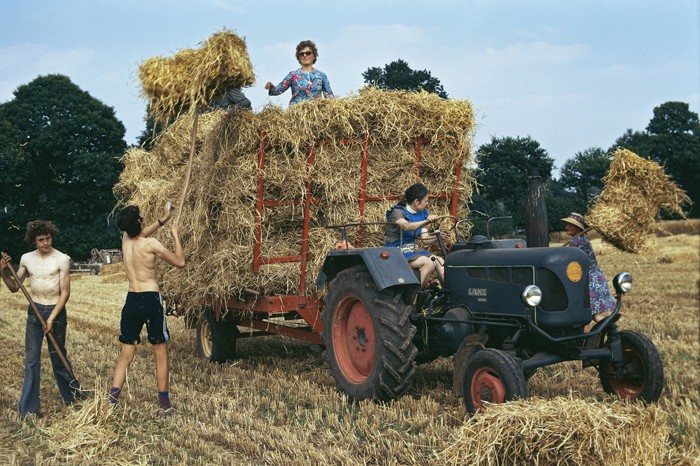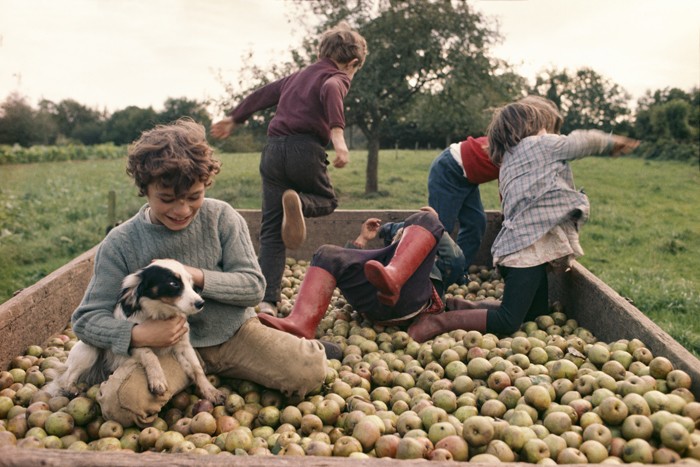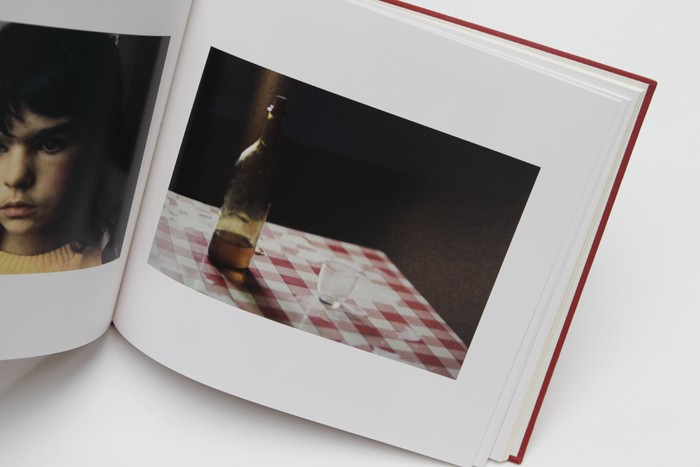 ---
---
THE ERISKAY CONNECTION 'Hernie & Plume' - Katherine Longly (BE) It is well known that photo books can bring worlds together. That those worlds are sometimes closer than we think Katherine Longly shows beautifully. At a campsite on the outskirts of Brussels, she found a couple she became friends with. With this book Longly plays with the prejudices that we all tend to have, no matter how much we try to avoid them. The photographer builds her story calmly but purposefully and then reveals the true history of the protagonist. As a reader we are being misled and thus confronted with our own short-sightedness. Longly does this with extremely sincere and entertaining images of this partying couple, which yields a pleasant book and a wise lesson. The strength of this book is the fact that it combines humour and lightheartedness with an emotional story. In everything it is clear how sincerely this is made, one of the most beautiful qualities a photographer can have. The raw, folksy nature of the main characters of the story is also reflected in the materials and techniques used, from the oil-cloth cover and silver inks to the silver and nicotine-yellow paper. A story and product of love. For more information: https://www.eriskayconnection.com/home/99-hernie-plume.html 20% discount during the fair – code: POLYCOVID2020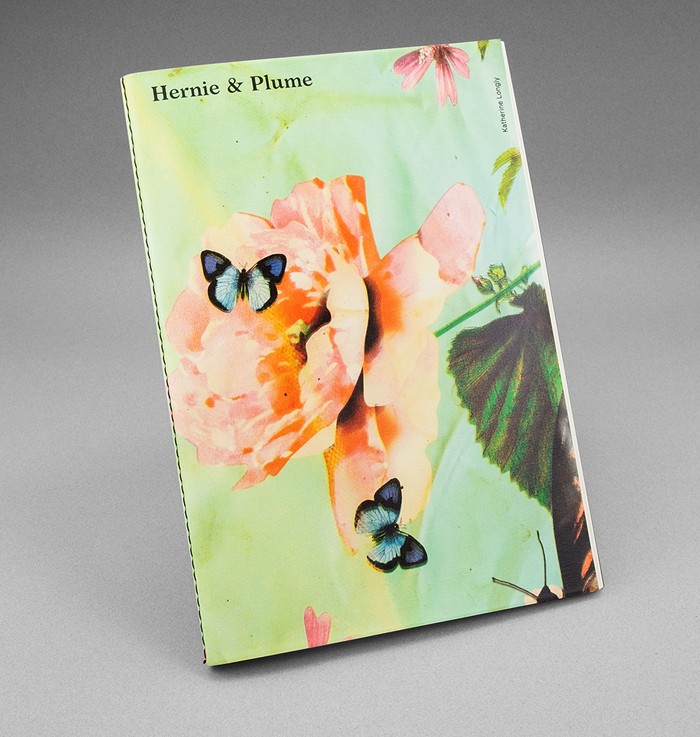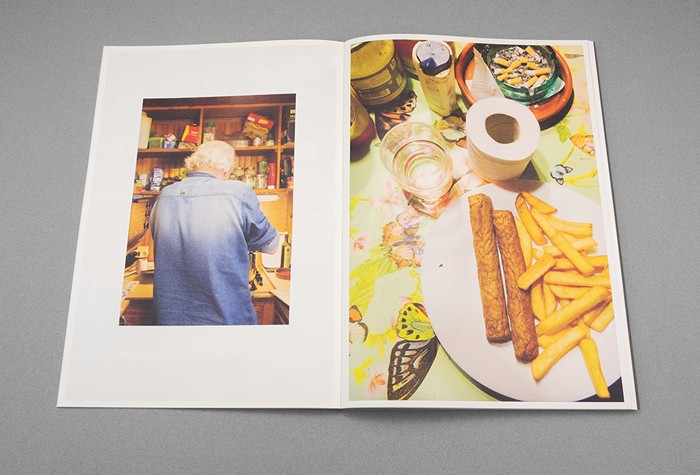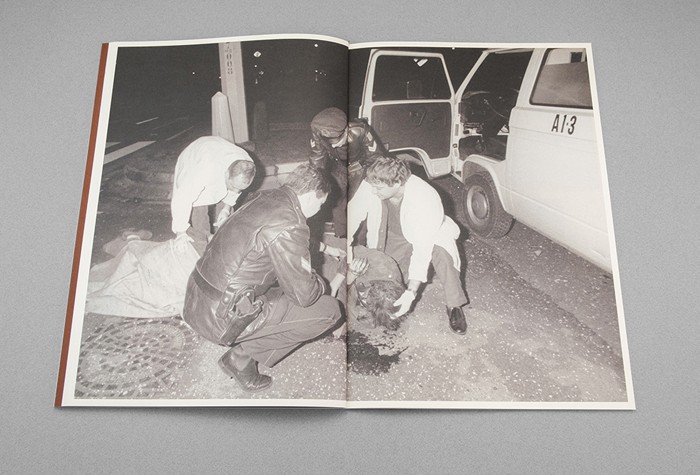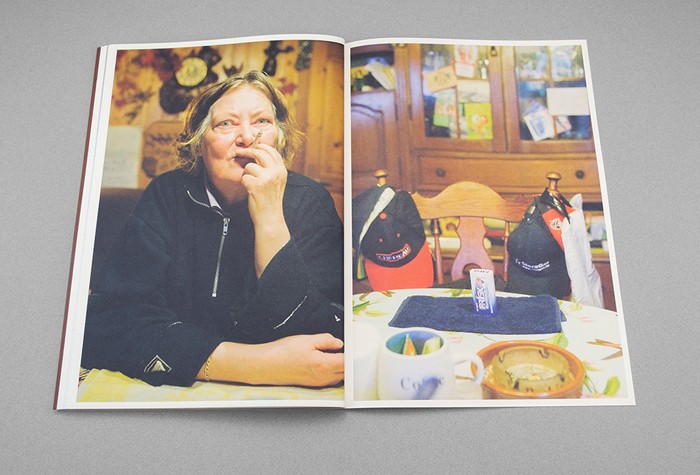 'Horse' - Heleen Peeters (BE) We wanted to show this book for the first time during Polycopies 2020. A book that we have worked on with great pleasure because of the richness of the images and the many layers it contains. This book offers a glimpse into the equine (meat) culture in different countries around the world. Heleen Peeters comes from a family of horse meat traders, a trade that is slowly dying out. That was the reason to start this project. While her childhood friends played with My Little Pony's, she walked around slaughterhouses with her father. An exciting contrast! The book takes the reader from breeders and competitions to slaughterhouses, factories and butchers. Peeters not only shows us the beauty of the noble animal, but also the direct images of slaughter and processing. She does this without being outspoken pro or against eating horse meat, but the book nevertheless gives rise to reflection on our meat consumption. In fact, horses are a sustainable free-range product, but the culture around this animal ultimately prevents us from eating it. The book contains images of some of the last existing Horse butchers in France. It is these types of books that make it so much fun to be a book designer and publisher. This project offers a special insight into a world that normally remains hidden and for which photography is a great medium. Besides her own strong photography Heleen found many interesting historical images that is used throughout the book. One unique detail of the design is the cover wrap, organically shaped like a horse skin, covering the naked book. For more information: https://www.eriskayconnection.com/home/100-horse.html 20% discount during the fair – code: POLYCOVID2020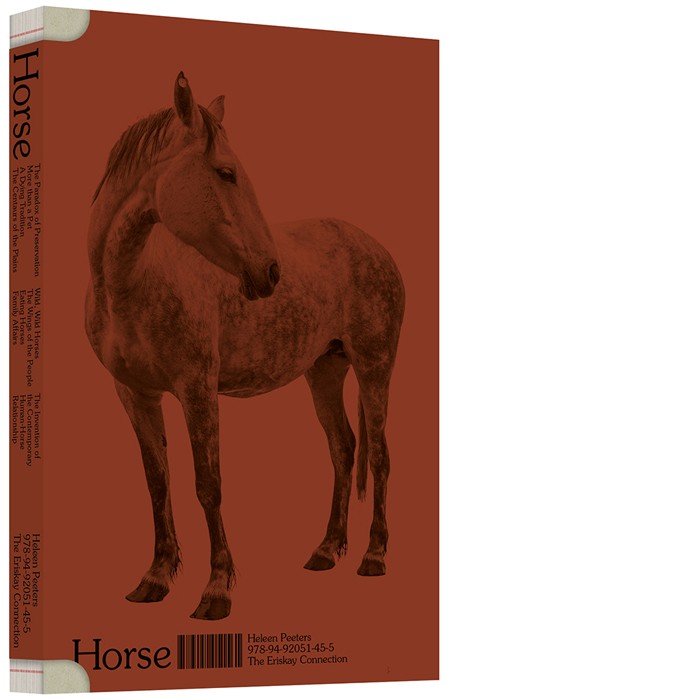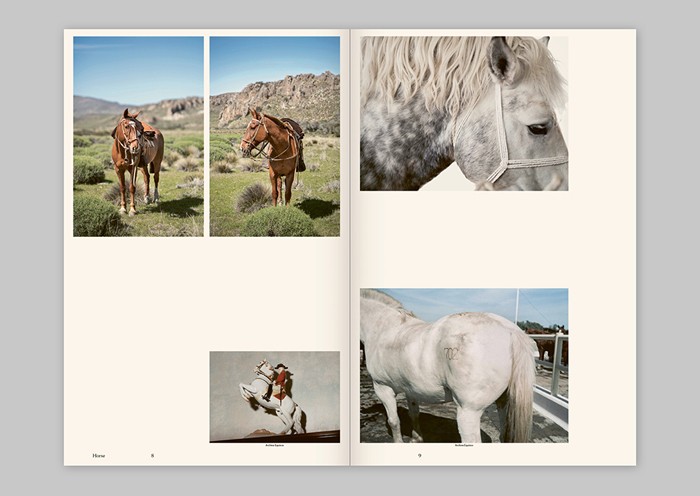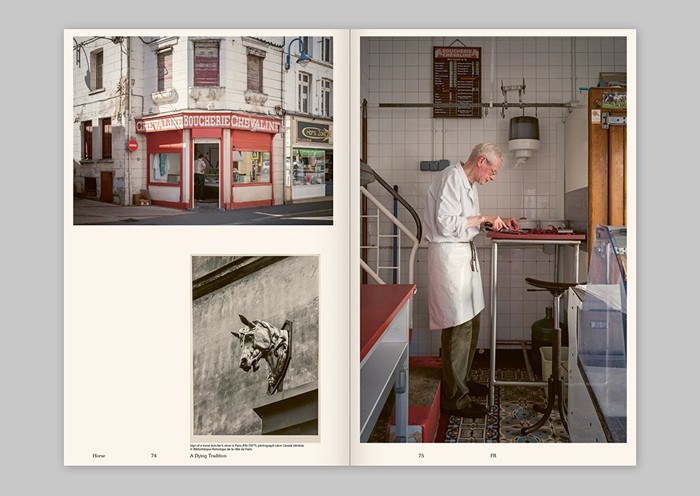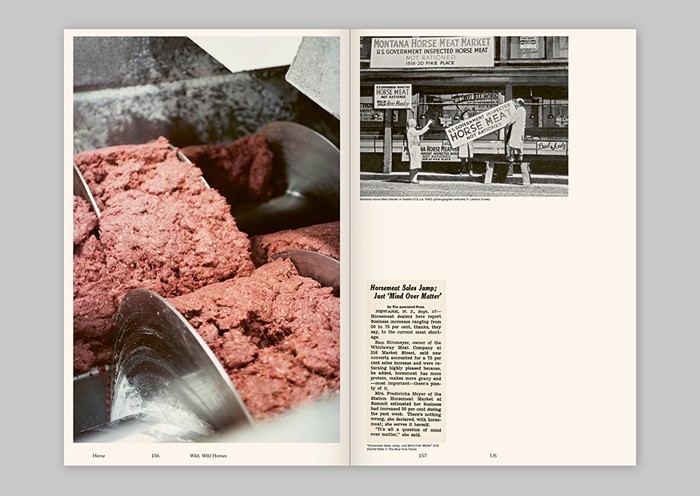 'To Pick Up A Stone' - Claudia den Boer (NL) This book would also be one of the new titles we wanted to show on the Polycopies boat. It is the second book we publish by Claudia den Boer, a Dutch photographer who is fascinated by the concept of "place". In her first book (Anchors), she sought silence in different deserts around the world. Her second book is about the mountain and the stone, and even more about how the two relate to each other. The book consists of an eclectic collection of images of stones, rocks and mountains. Den Boer not only experimented with light, scale and perspective, but also zoomed in extremely on her medium format negatives. The eclectic nature of the work is enhanced by the 4 different papers, which are ingeniously bound, half pages that cover or reveal images and the transparency and tactility of the paper. This book was a joy to make and to see come to life on the printing press. A wonderful symbiosis has developed between designer and artist. How wonderful this profession can be, long live print! For more information: https://www.eriskayconnection.com/home/98-to-pick-up-a-stone.html 20% discount during the fair – code: POLYCOVID2020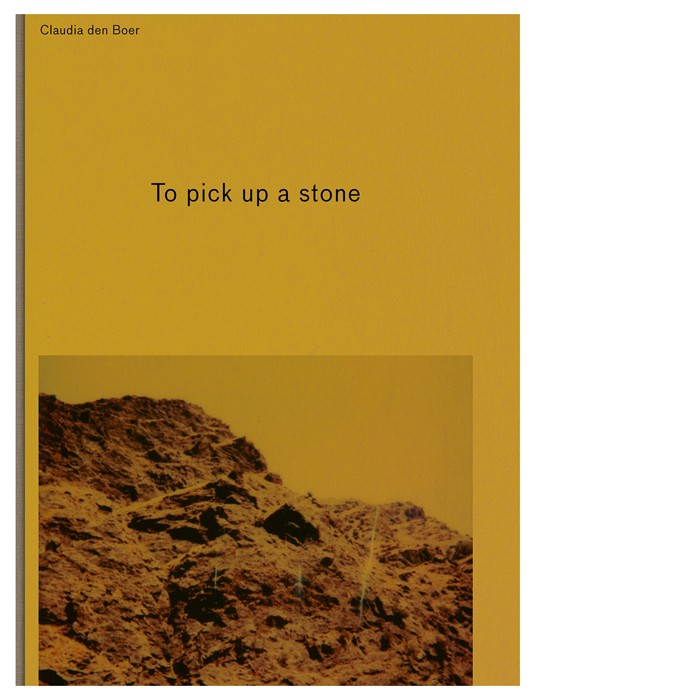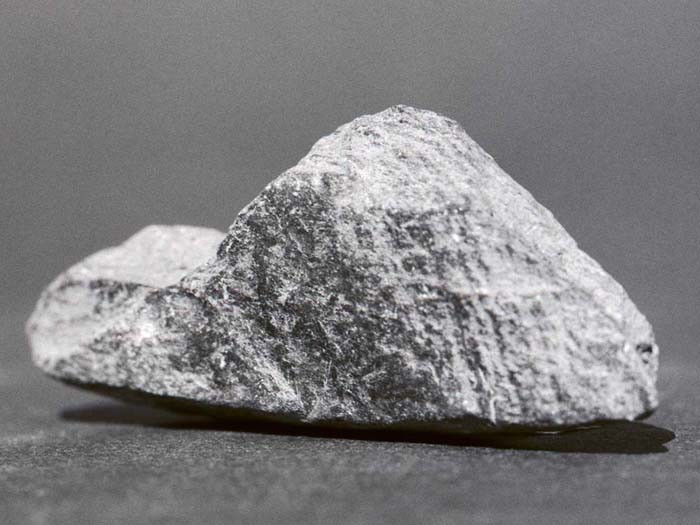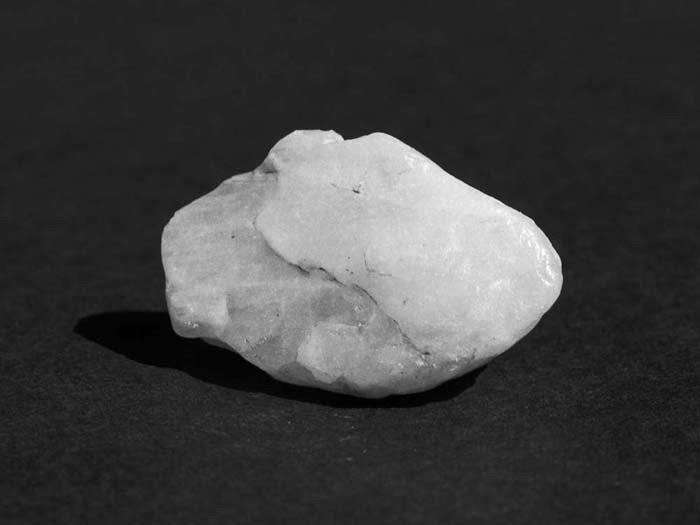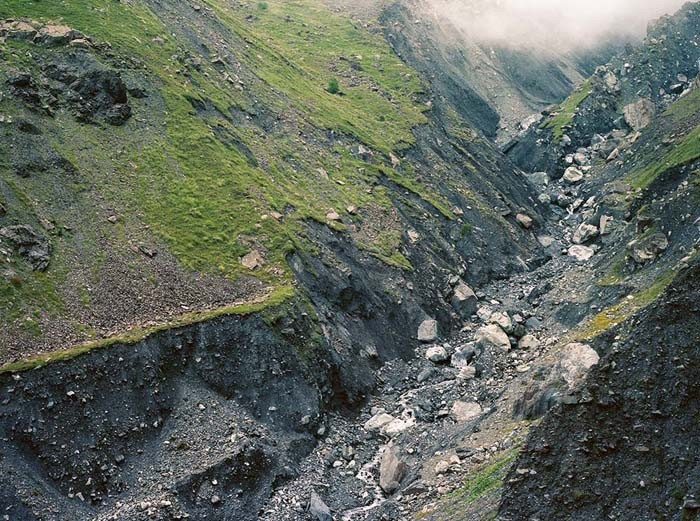 ---
---
DISKO BAY What's new We began the year full on looking into a year with festivals, new collaborations and a lot of great new books. We quickly realized this was not going to go as we thought. With some delay in printing we published Danish Fine Art photographer Alexander Arnild Peitersen's first book From Now On in May and released it during the summer. The book got a slow start but is quietly settling in and seeing new corners of the world. With the help of our distributor Idea Books the book is now out in most of the world in selected bookshops and museums, and it just got a great review by Brad Feuerhelm in American Suburb X last week. We really came to love this title. When you spend so much time with something you either grow tired or in love. We are the last. After the summer, we began working on our next title Clouds and Bombs by the Danish/Argentinian artist Juan Hein that is coming out 12 November showcased below (with a great pre-order gift). We actually had three more books planned for 2020 but we decided to push them to 2021. The first one Unprofessional by Matilde Søes Rasmussen is launched in February 2021, it's about a decade of traveling in China as a professional model. Rasmussen is pointing the camera back on a business where beauty and body is a commodity, and it's going to be wild! In the spring, we will publish the book Siggie by Lisbet Nielsen centered around Polaroids taken during the 90's with images of her daughter's upbringing in three small apartments and her early pregnancy. A very intimate and personal work that we are looking much forward to realize. We are also really excited about Tine Bek's The Vulgarity of Being Three Dimensional, that will be out later in 2021. We just started editing and we are so in love with these images. The book raises questions about gluttony and decadence and is inspired by Marie Antoinette and her fascination with the bourgeoisie on one hand and the abounding and Baroque on the other. So, all in all we are set for 2021 and we hope for the best. We would like to highlight two books and one special edition for the Polycopies 2020 online catalogue.
---
'From Now On' - Alexander Arnild Peitersen When Alexander came to me with this project two years ago it was a beautiful mess of images shot on more than ten different cameras and just as many types of film, in colour, black and white, RISO and darkroom prints. I instantly fell in love with the imagery. Frozen grounds, rotten trees, youth and portraits so close they brake the barrier. Vivid in the colors and delicate in the black and white. It felt coherent but was far from shaped. We then spend a lot of time on the edit to get just the right rhythm between the landscape and the people. In the end, we ended up with quite a strict design with a more playful edit of the sequence. Maybe because of the array of images but maybe it just needed that tight grip to let your imagination loose. For more information: https://www.diskobay.org/books/from-now-on/ 20% discount during the fair – code: POLYCOVID2020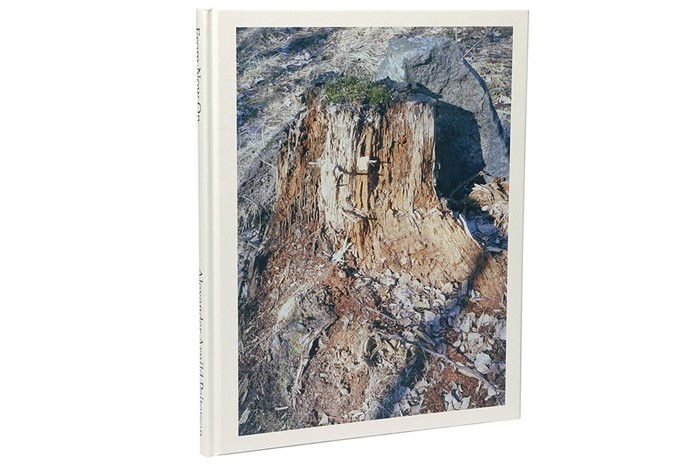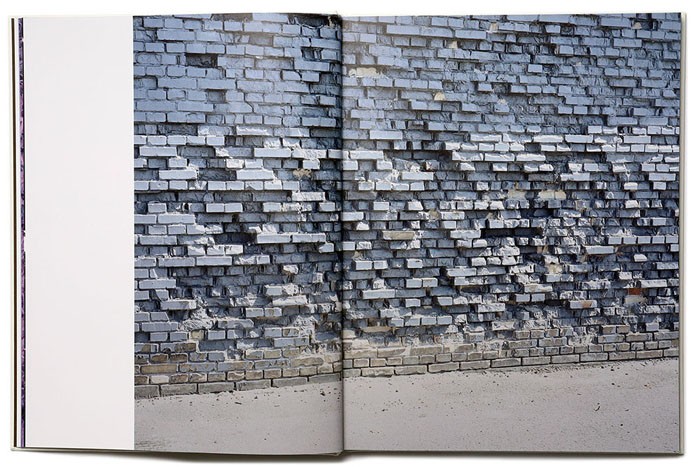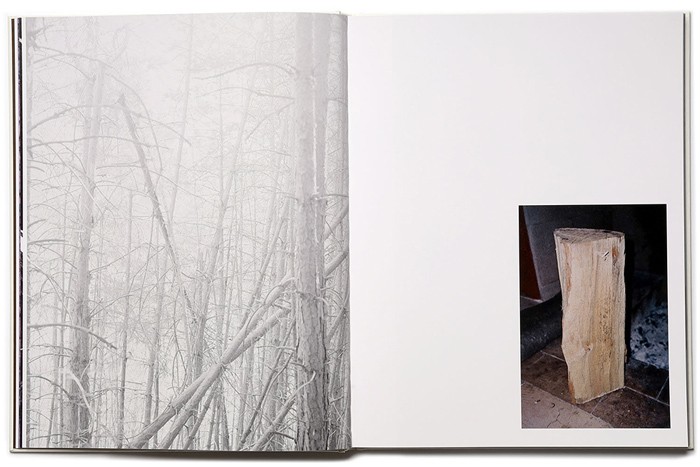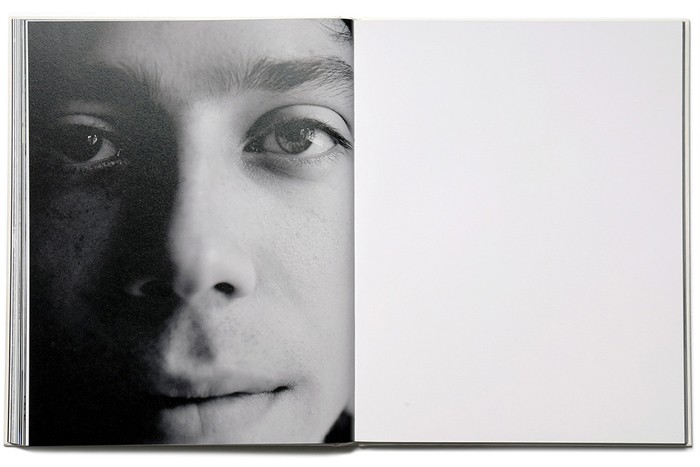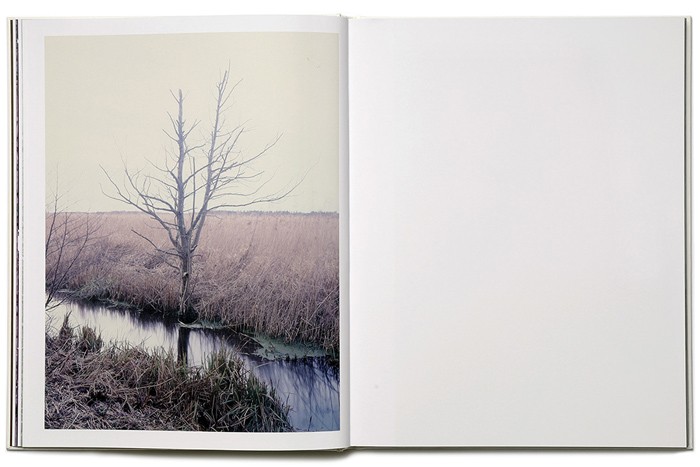 'Clouds and Bombs' - Juan Hein This book is more conceptual. The Danish/Argentinian visual artist Juan Hein is asking a simple question; is what you see true or false? In the age of fake news this can be hard to answer. Hein is playing with the viewer by giving small and sometimes false clues. 75 years after the A-bomb these shapes on the sky still haunts us. But what are we really looking at? Is it beauty or horror, a paraphrase of an illusive Chinese proverb or a meta-reality created by the mastermind. What do we actually see? Bombings, natural disasters or the silhouette of arearing horse? Documented truth, aesthetic choices or pure fiction? Hopefully the answer will remain in flux just as fluid and transient as the clouds themselves. In the design of the book, we worked with underlining the images interplay between classical etching with strong sculptural aspects, and their deliberate pixelation. The cover is in halftone to underline the pixel and we chose an uncoated wood-containing paper for the content to make the images look almost like drawings. The book is published 12. November 2020 and is now available for pre-order. The first 50 orders will include a print in 12.5 × 18cm from the book. All pre-orders will be signed. So, hurry up. For more information: https://www.diskobay.org/books/clouds-and-bombs-juan-hein/ 20% discount during the fair – code: POLYCOVID2020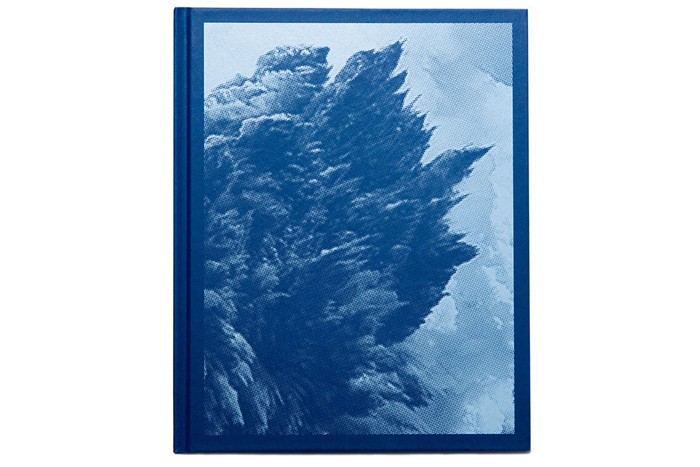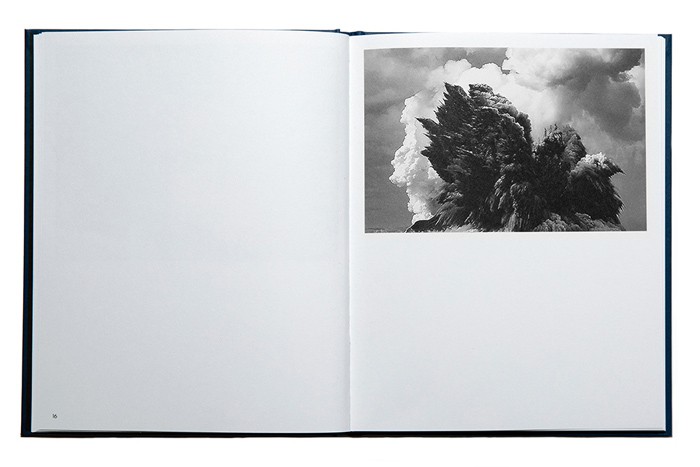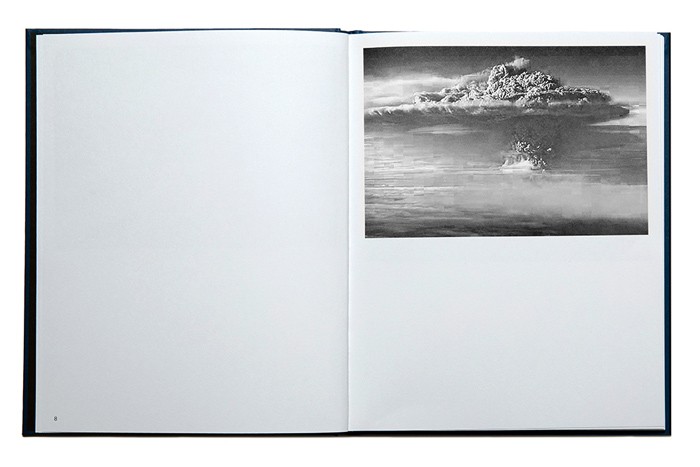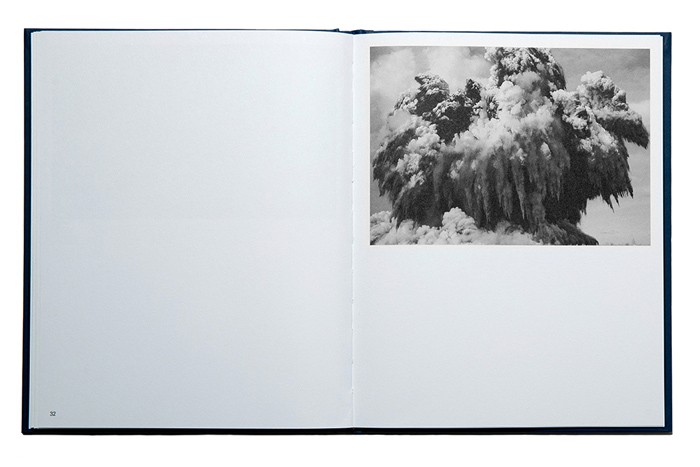 'From Now On' Special Edition – Alexander Arnild Peitersen The idea of making a special edition came from one of Alexanders many dummies, where he used the same cover image with the tree stump and painted a red line around it. It suddenly changed the whole image and made it look like a crime scene or a sculpture more than an image. We had to investigate this. When Alexander started to test draw on the final book, we soon realized that we had to not repeat the same drawing over and over, but to make them all unique. We ended up with 25 different ones. We then asked the 100-year-old Danish box company ELVO if they would make us a cardboard slipcase, and finally we printed a beautiful Baryta print in 20×25 that comes signed and numbered. I think this is so amazing and defiantly a collector's choice. For more information: www.diskobay.org/books/from-now-on-special-edition/ 20% discount during the fair – code: POLYCOVID2020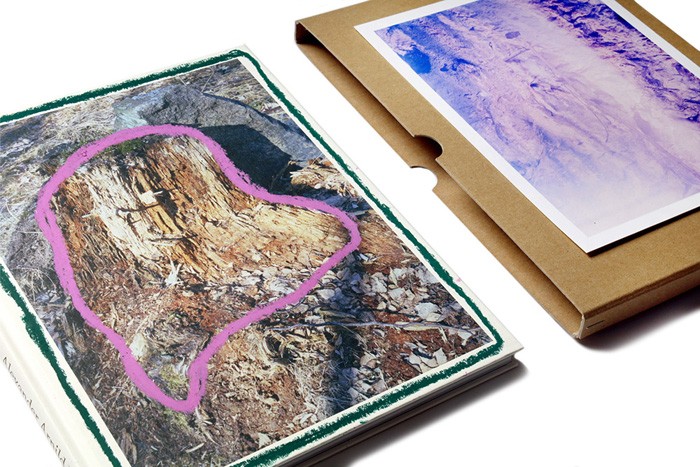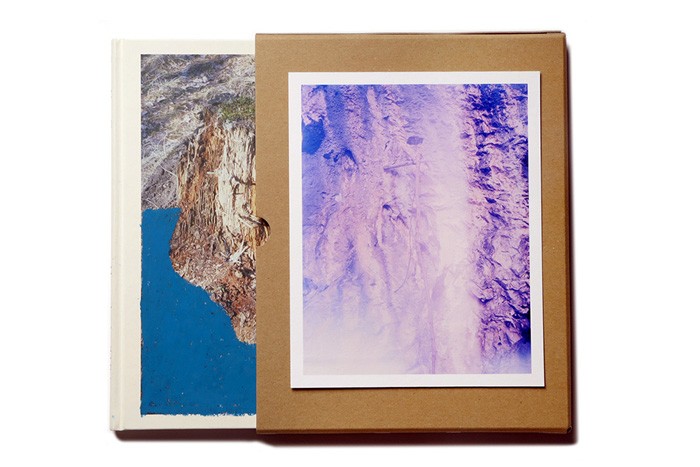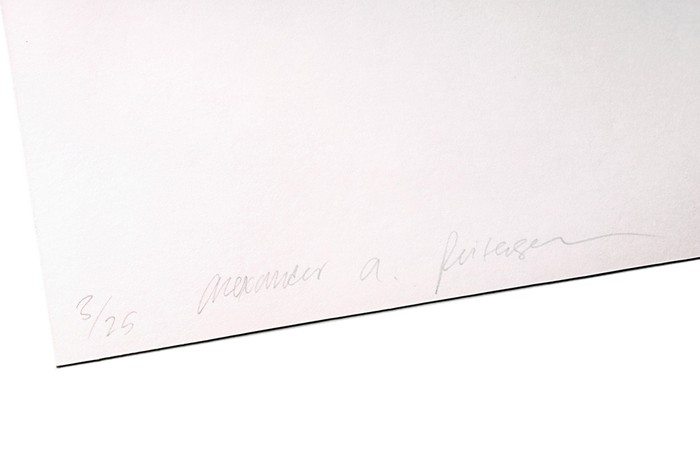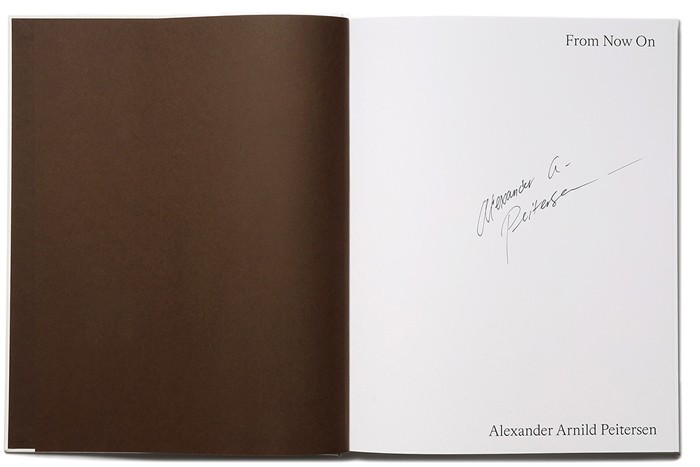 ---
---
DALPINE 'Galerna' - Jon Cazenave Dalpine/Atelier EXB, 2020 En 2015 nous avons publié 'Ama Lur' de Jon Cazenave, une petite partie d'un projet de longue durée à travers lequel il questionne son identité et son appartenance à un territoire. 'Galerna', publié en collaboration avec Atelier EXB, présente le projet complet. La situation politique au Pays Basque est le point de départ pour une recherche qui mène l'auteur à découvrir non seulement un paysage et les origines d'une culture, mais aussi son être le plus profond. Le livre est accompagné de deux textes : un par l'écrivain basque Kirmen Uribe et l'autre par la commissaire Fannie Escoulen. L'édition de Dalpine offre le texte en espagnol et en basque. Pour l'édition français et anglais, visitez le site de l'Atelier EXB. Plus d'informations: https://www.dalpine.com/products/galerna-jon-cazenave 20% discount during the fair – code: POLYCOVID2020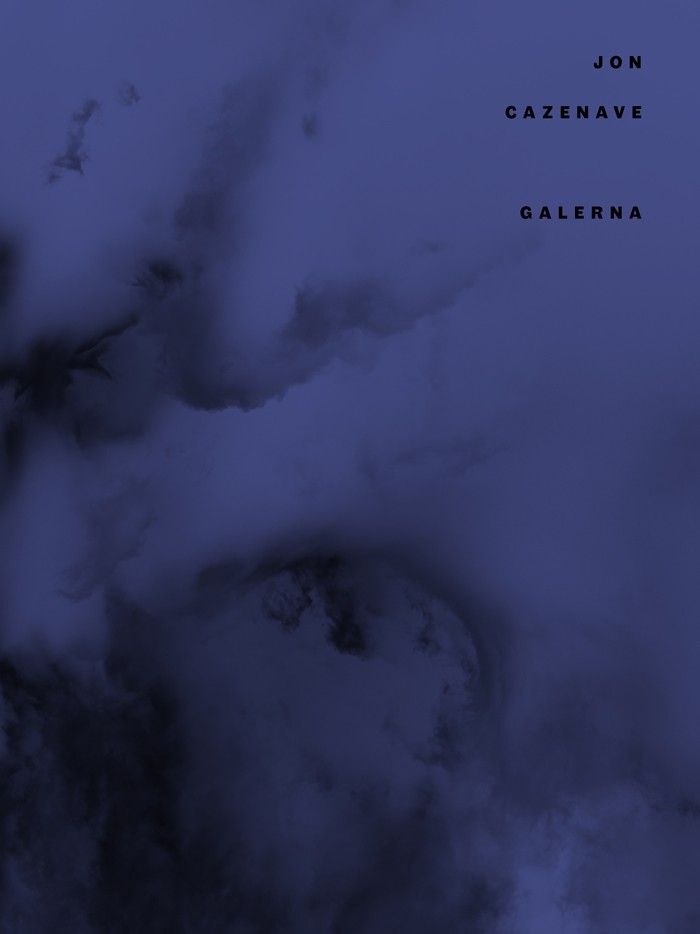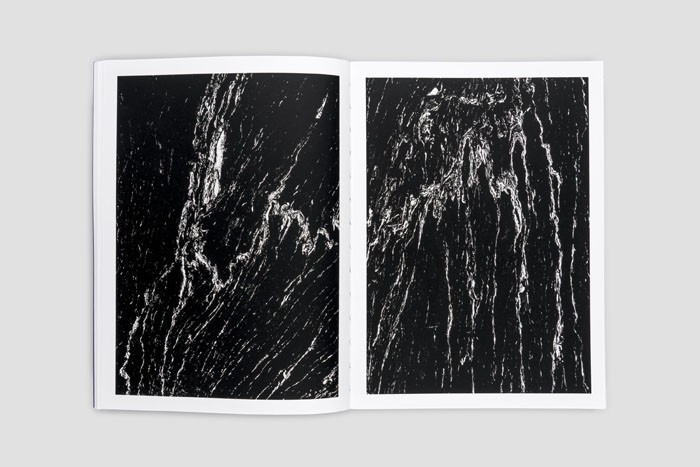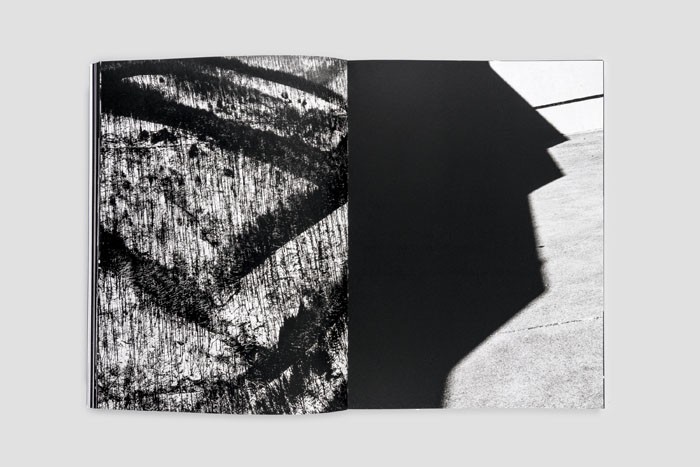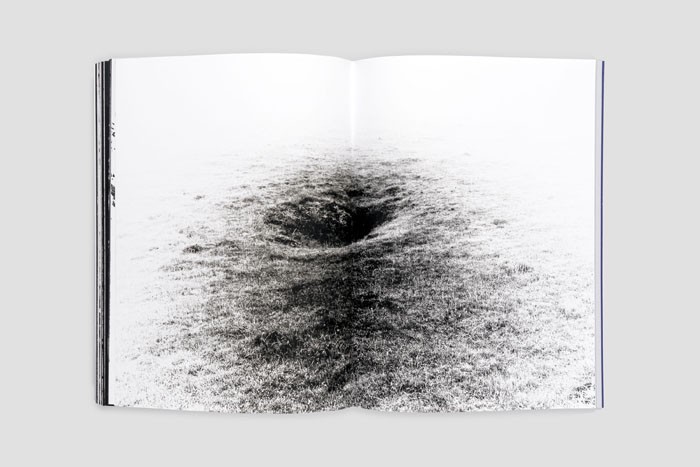 'Estudio elemental del Levante' - Ricardo Cases Dalpine/torch press/The Ice Plant, 2020 Ça a été un plaisir de travailler à nouveau avec Ricardo Cases, et cette fois accompagnés de torch press (JP) et The Ice Plant (USA). Ce nouveau livre continue la recherche de Ricardo de son entourage, la région où il vit : le Levante espagnol qu'il observe attentivement depuis plusieurs années. Les traditionnelles bandes de musique, les palmiers (et un insecte venu de l'Asie qui les attaque) et l'industrie de la construction sont les symboles qui servent à raconter la fin d'une période de splendeur fou. En tournant les pages de ce livre, on peut écouter le bruit parfois assourdissant —en raison de la superposition— des instruments métalliques. D'autre part, le livre a été créé sur la base du principe du collage, et les images semblent affectées par le même parasite qui fait disparaître les palmiers. Plus d'informations: https://www.dalpine.com/collections/dalpine/products/estudio-elemental-del-levante-ricardo-cases 20% discount during the fair – code: POLYCOVID2020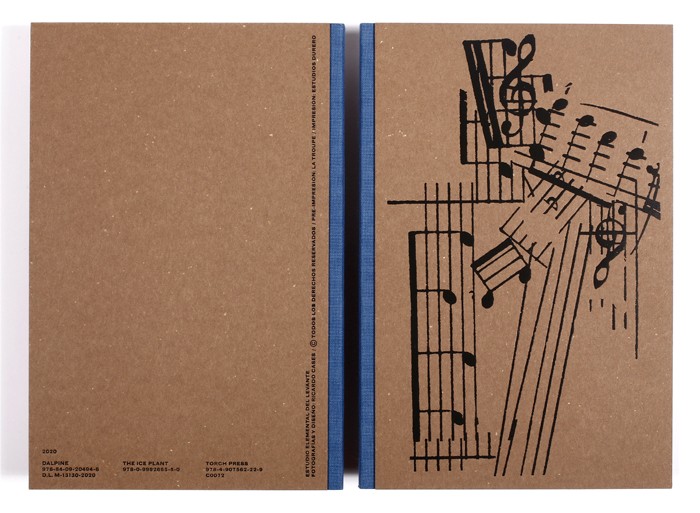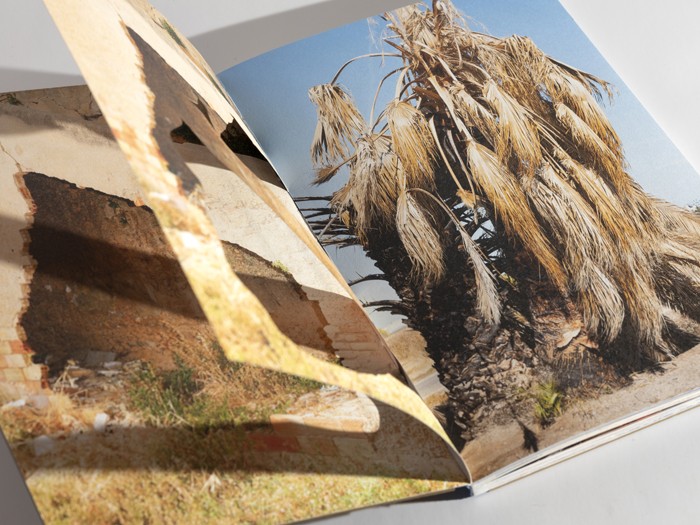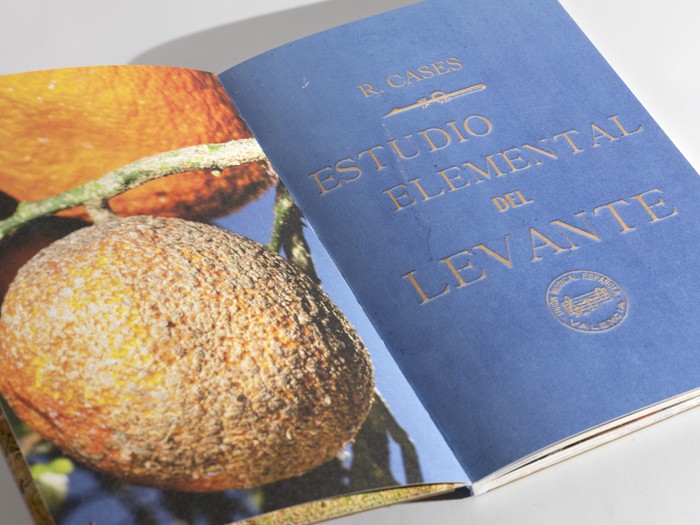 'Costa Tropical' - Pablo Castilla Heredia Dalpine/CAM, 2020 Costa Tropical est le premier livre du photographe Pablo Castilla. Le titre du livre est aussi le nom que le Ministère du Tourisme a donné à la côte de la province de Granada, connue par son climat subtropical. L'observation de ce territoire qui a mené Pablo pendant plusieurs années de travail révèle pourtant un scénario bien différent à ce que le nom peut évoquer : il s'agit oui d'un livre austère, on dirait même mystique, où les personnages et les paysages forment une nouvelle réalité fluctuante entre comédie, tragédie et absurdité. Plus d'informations: https://www.dalpine.com/collections/dalpine/products/costa-tropical-pablo-castilla 20% discount during the fair – code: POLYCOVID2020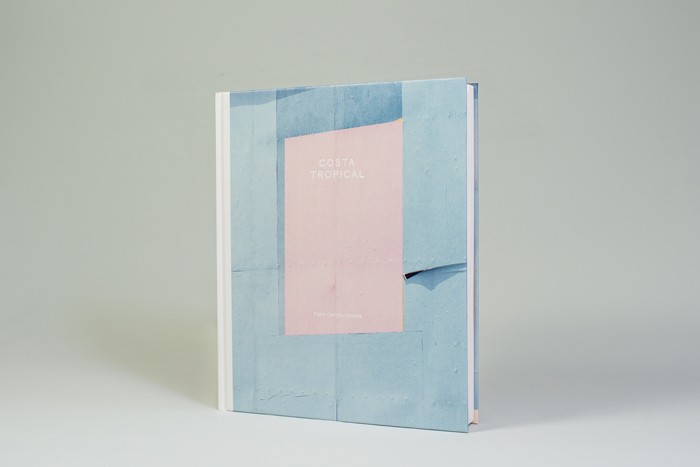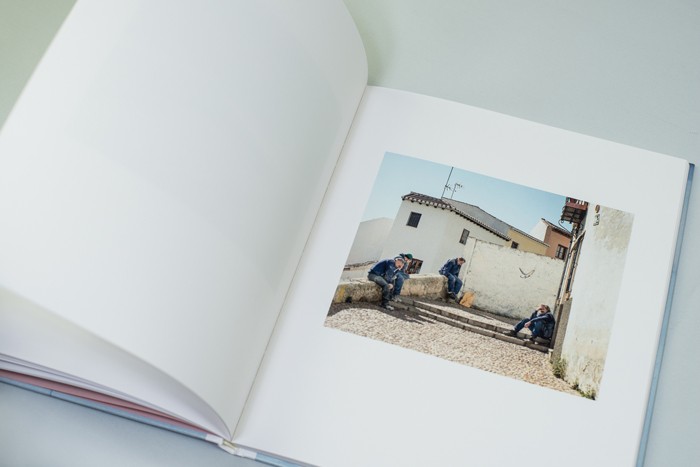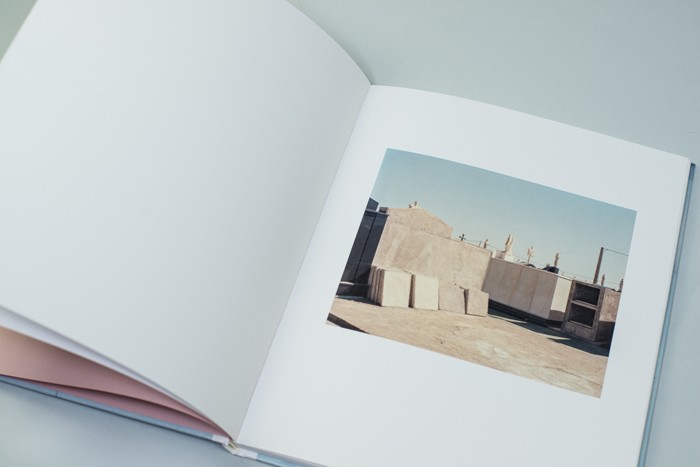 ---
---
SEPTEMBER BOOKS Ces deux livres ont mis du temps à voir le jour, au delà du contexte que l'on connait tous. Les deux nous ont mis l'épreuve pour trouver l'objet juste, dans cet équilibre fragile entre contraintes techniques, économiques, et désir artistique. Les deux livres sont aussi le fruit d'une collaboration étroite avec les artistes. Cela rends les deux livres d'autant plus précieux pour nous. Nous avons découvert le travail d'Eva Louisa Jonas via instagram. C'est une jeune photographe de Brighton dont la sensibilité nous a tout de suite émue. On a tissé une relation épistolaire au long court avec elle pour définir la forme du livre. Nous sommes très sensibles à son regard délicat, qui évoque aussi bien l'art conceptuel, le minimalisme, le Japon, et traite également le corps et le paysage. Nous connaissions Louis Gary depuis longtemps et nous étions tombés fous de ses photographies. Il est principalement reconnu aujourd'hui pour ses sculptures, bas-reliefs, inspirées de la ligne claire et emprunts d'humour noir. Le livre présente un travail réalisé lors d'un voyage familial de 6 mois en Nouvelle Zélande. Il s'équipe d'une chambre photographique et alterne mises en scène et photographies de paysages et portraits. A la fois suranné et ultra-contemporain, Ici réinvente un album de famille, une sorte de journal fiction, qui mêle différents registres.
---
'Let's Sketch the Lay of the Land' - Eva Louisa Jonas Eva Louisa Jonas photographie et rassemble des formes et des surfaces qu'elle combine délicatement. Ces objets ou situations rencontrées sont à la fois périphériques et intimes. La photographe dresse ainsi un paysage de ses propres émerveillements dans des structures d'ordre et de hasard. Alors, elle peut associer la peau et l'herbe, les empreintes et les arbres tombés, les feux flamboyants et les vues ombragées. Car il s'agit de saisir la mince couche sensible entre les yeux et le cœur, qui fait du regard un espace de rencontre avec des formes, des objets, des sensations. Disponible en pré-commande jusqu'au 23 novembre. Édition spéciale limitée à 10 exemplaires avec un tirage argentique réalisée par l'artiste / 50 euros (nous contacter à: contact@septemberbooks.org) 'Let's Sketch the Lay of the Land' draws together encountered forms, surfaces and assemblages. The images are both peripheral and intimate, alluding to the seer and seen, mapping the photographer's own wonderings within structures of order and chance. In this, pairings and associations are found in skin and grass, mark making and fallen trees, open fires and shaded vistas. The gathering together of these observations for the printed page forms an exchange and dialogue between partially visible photograph's, creating work that isn't about one image but, a union of images. Pre-order until the 23rd of November. Special edition of 10 copies with an original print by the artist / 50 euros (for availability mail to: contact@septemberbooks.org ) Plus d'informations / For more information: https://septemberbooks.org/fr Frais de port offerts pendant le festival / Shipping costs offered during the fair – code: POLYCOVID2020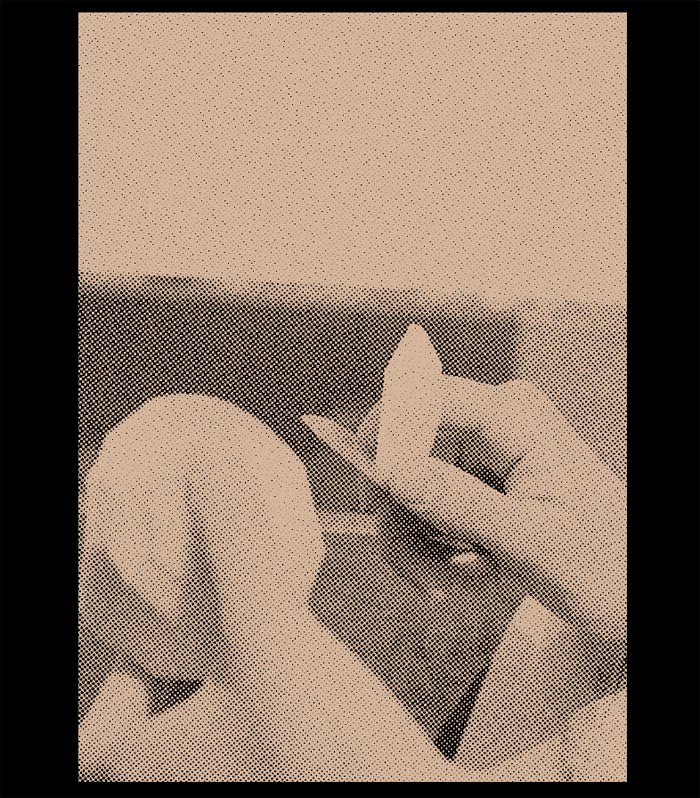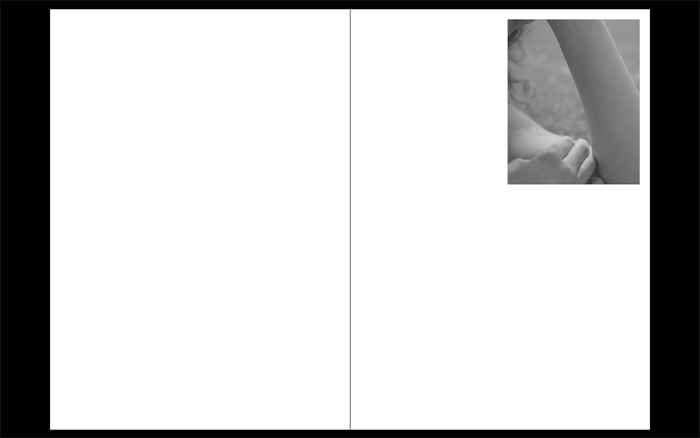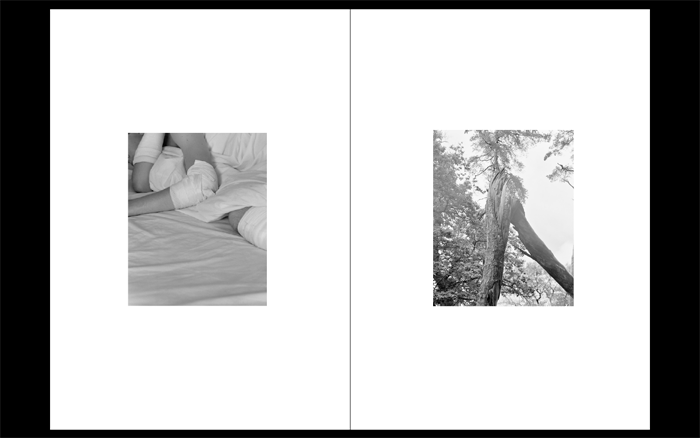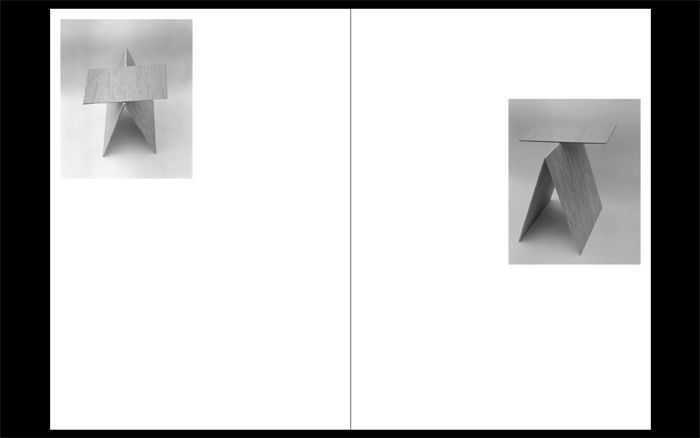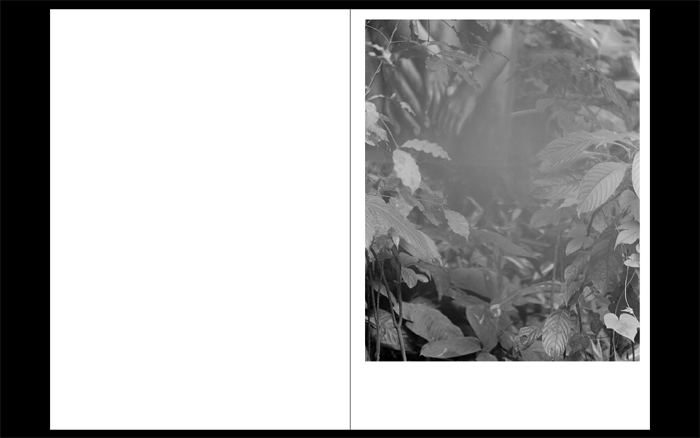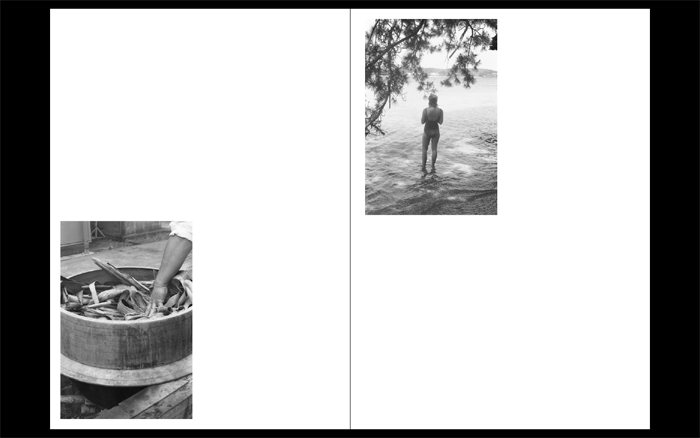 'Ici' - Louis Gary En 2018, après une longue interruption, Louis Gary redécouvre le médium photographique alors qu'il se trouve pour un voyage de 6 mois au bout du monde, à Wellington, en Nouvelle-Zélande. Ce changement de décors le conduit à appréhender par la photographie sa nouvelle situation : celle d'un artiste qui voit de nouvelles plantes, emmène sa fille à l'école, regarde sa femme, essaie de bricoler, et d'agencer ses trouvailles. Ainsi, Ici se raconte comme un album trouvé, un carnet de recherche et une fiction familiale. In 2018, after a long hiatus, Louis Gary rediscovered the photographic medium while on a 6-month trip to the end of the world, in Wellington, New Zealand. This change of scenery leads him to understand his new situation through photography: an artist who sees new plants, takes his daughter to school, looks at his wife, tries to tinker, and arrange his finds. "Ici" is told like a found photo album, a research notebook and a family fiction. Plus d'informations / For more information: https://septemberbooks.org/fr Frais de port offerts pendant le festival / Shipping costs offered during the fair – code: POLYCOVID2020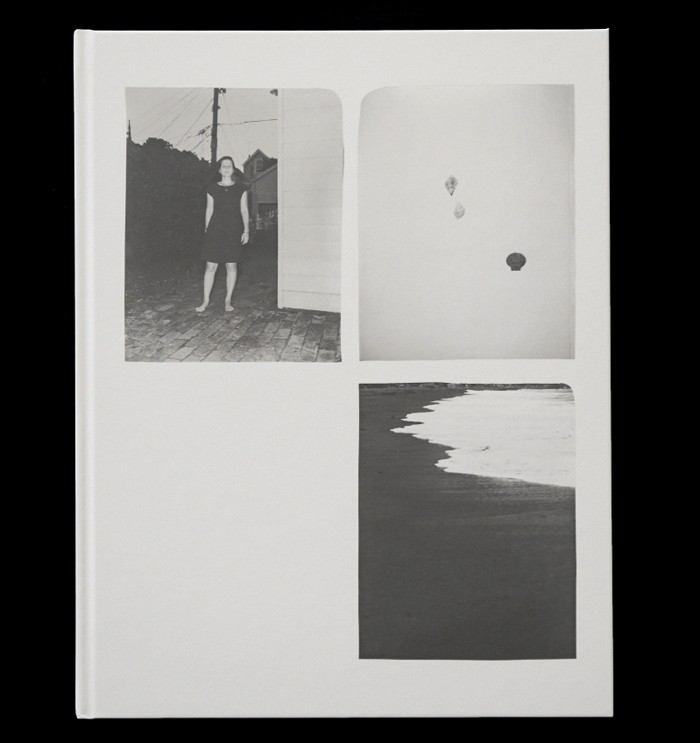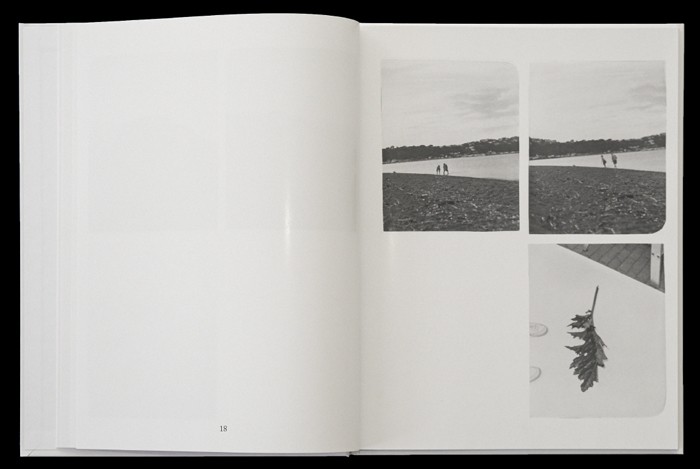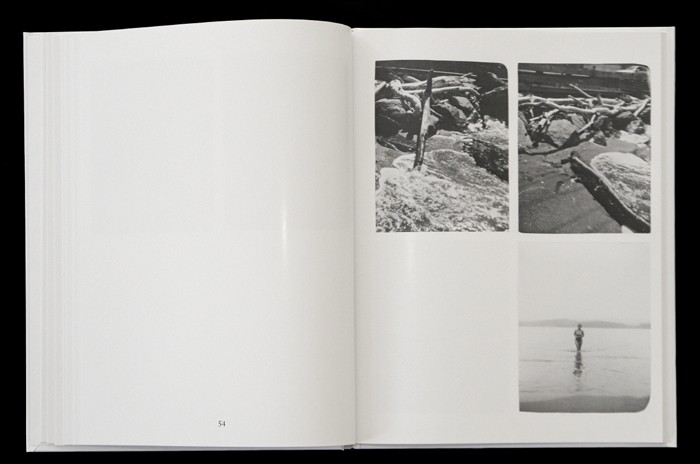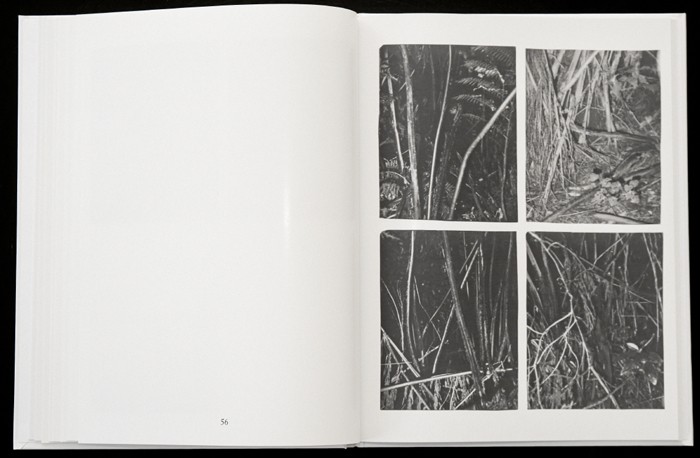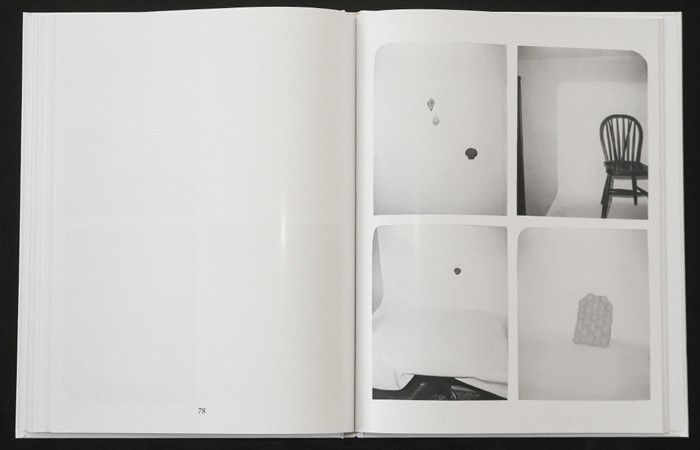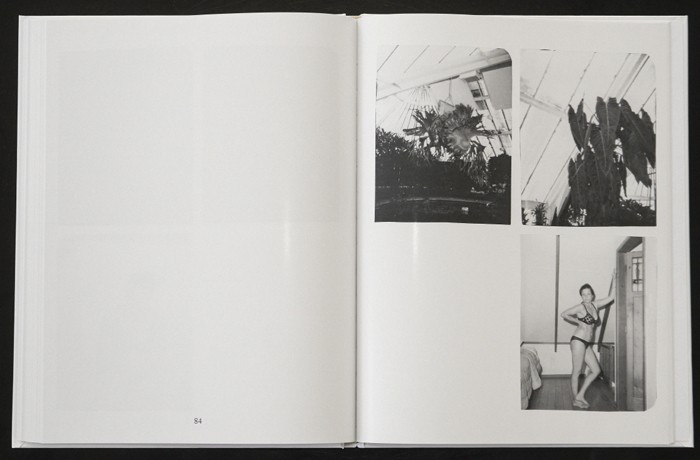 ---
---
INNOCENCES 'A Self Portrait of the XXth Century' From the J.M. Donat Collection of Vernacular Photography Published by INNOCENCES, 2020 SHORTLISTED FOR THE RENCONTRES D'ARLES BOOK AWARDS 2020 (HISTORICAL BOOK AWARD) 'A thoughtful and meticulous selection of 60 snapshots series for a unique self portrait of the 20th century.' This book gathers around 60 series made up of more than 500 anonymous vernacular photographs. This photographic corpus was built by collector Jean-Marie Donat around the idea of giving a singular vision of the 20th century. 'Jean-Marie Donat is a typologist of the snapshot, infused with the vigor of an eighteenth-century encyclopedist venturing into unknown territory, determined to catalog its bewildering profusion of languages or religions or species of click beetle. By now dozens if not hundreds of collections of snapshots have been published by others, some fascinating and some apparently haphazard, but all of them resting uneasily on the premise of their collectors' subjective scale of values. […] What they all have in common is that they represent photographic phenomena that recur, not in the literature but in those bins, tubs, crates of the postmortem economy. […] The great range of topics, procedures, effects, conventions, and experiences to which he is alert causes him to slice through the whole century of popular everyday photographic practice, revealing a cross-section teeming with life. All of these photos are vigorous, despite being several times removed from the life of their conception, and their vigor will not allow a dry, logical order to be imposed on them. And once they have been united under the sign of their common pattern they are many times stronger than they would be in isolation. […] Cumulatively, they demonstrate that popular photography is a cluster of ritualistic practices, generally transparent in their sociological and psychological meaning, to which their photographers and subjects submit as if they had always existed." Extracts from the preface by Luc Sante. Collector Jean-Marie Donat's work has been exhibited internationally, notably at The Rencontres d'Arles (France, 2015 & 2016), in Wroclaw (Poland, 2016), at The Triennial of Photography Hambourg (Germany, 2018), at The Lianzhou Museum of Photography (China, 2019), at The Lodz Fotofestiwal (Poland, 2020) and Festival Image Vevey (Switzerland, 2020).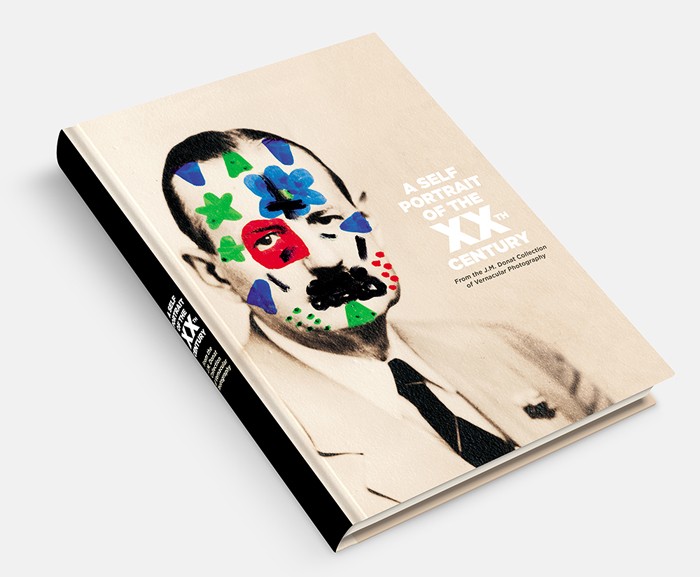 Contributors Marie José Mondzain is a philosopher, Emeritus director of research at the National Centre for Scientific Research (CNRS); Director of research for the Political and moral sociology group at the École des Hautes Études en Sciences Sociales (EHESS). Luc Sante is a writer, literary critic and essayist for the New York Review of Books and the New York Times; Photography Professor at Bard College, Annandale-on-Hudson, NY. Richard Vine is an art critic and managing editor for Art in America, where he frequently writes on contemporary art and ideas. A Self Portrait of the XXth Century is a limited edition of 500 copies. 304 pages - 23 x 28.7 cm - Semi-rigid cover, overlaid with four-color printed IMPERIAL linen. For more information: http://www.innocences.net/product/a-self-portrait-of-the-xxth-century 20% discount during the fair on any book of the Vernacular Collection (including A Self Portrait), from Nov. 11 to Nov. 15, 2020 - code: POLYCOVID2020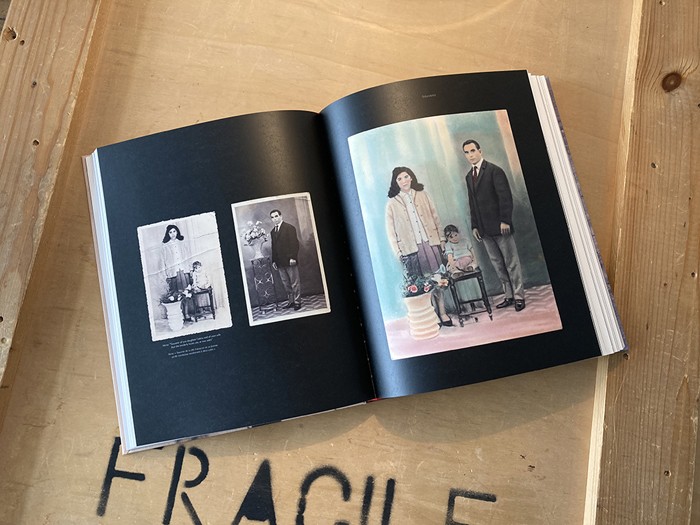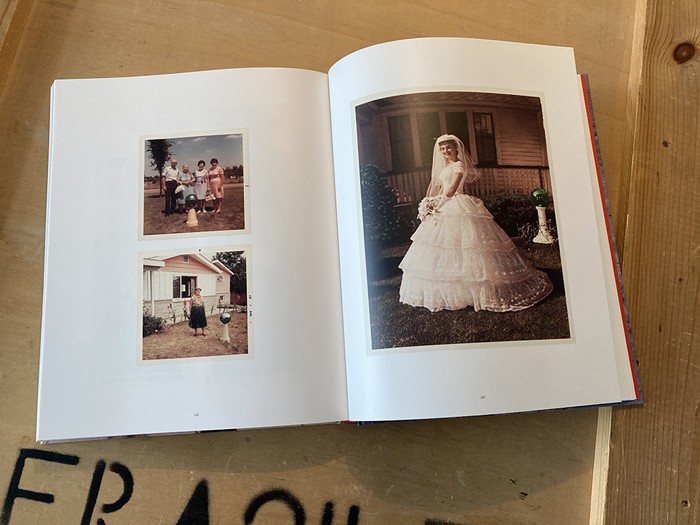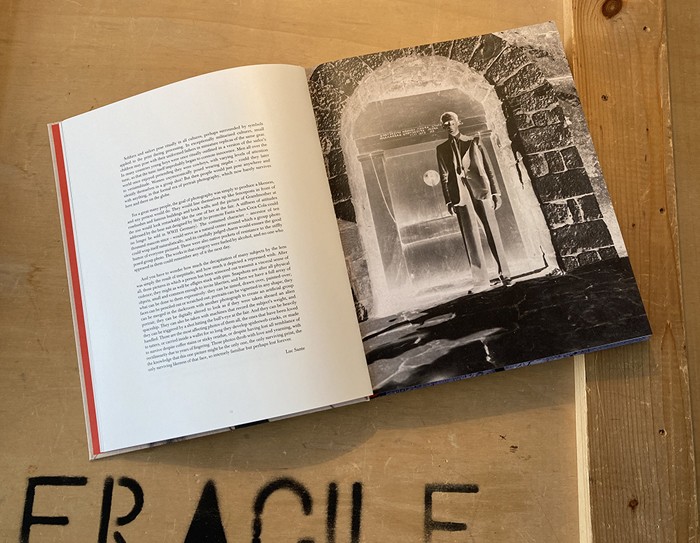 ---
---
KAUNAS GALLERY BOOKS 'School is My Home' - Virgilijus Šonta Kaunas Photo Gallery, 2018 Virgilijus Šonta's (1952-1992) series introduced in the publication 'The School Is My Home' was created in the schools for special needs children in the period 1980 to 1983. These photographs were first introduced to the public during the 1983 contest "Gintaro kraštas" for the Baltic countries in Šiauliai. Virgilijus Šonta was awarded the main prize. However, the representatives from Moscow did not approve the series that depicted topics inconvenient to the political regime of the time. A courageous move by Šonta to make sensitive topics that were concealed in the society public cemented his position as a persistent, rebellious artist who refused to play by the rules of others. Adam Mazur writes: Šonta spent three years photographing the life of a boarding school for children with special needs. He is with them in morning, as they make their sleepy way to wash in a sordid bathroom. He is with them over the course of the day, as they sit at their desks learning geography, their eyes fixed on a teacher standing in front of a huge map of the Union of Soviet Socialist Republics and the portrait of Lenin which hangs above it. <…> He is there as they get ready for bed, walking along windowsills, nudging, jostling and hugging as a sign of friendship. He is there in the spring, as the apple trees blossom and the children gaze up at the sky and the sun peeping out from behind the clouds. <…> The power of this material lies in the frankly relentless contrast it sets up between the innocence of childhood and the realities of the special needs school. At the same time, to a lesser extent, it is about highlighting the absurd clash of 'abnormal' children with the 'normal' world of a totalitarian state. For more information: https://shop.kaunasgallery.lt/en/product/virgilijus-sonta-school-is-my-home/ 20% discount during the fair – code: POLYCOVID2020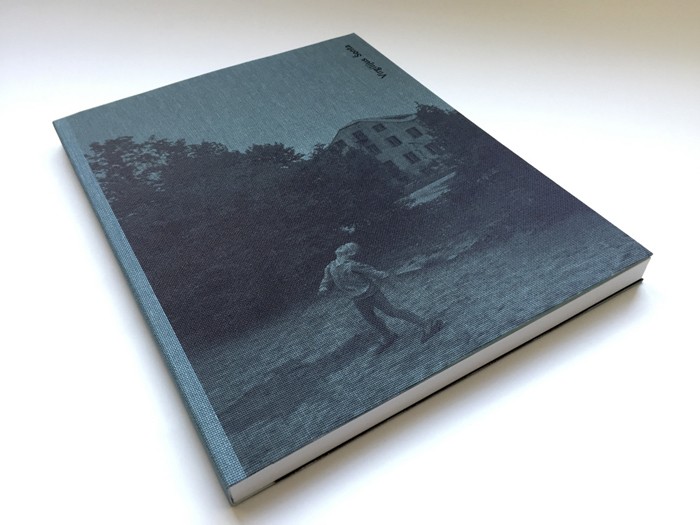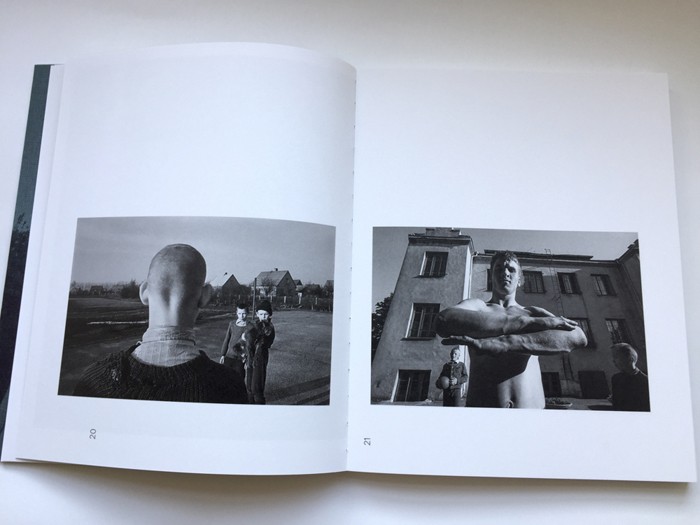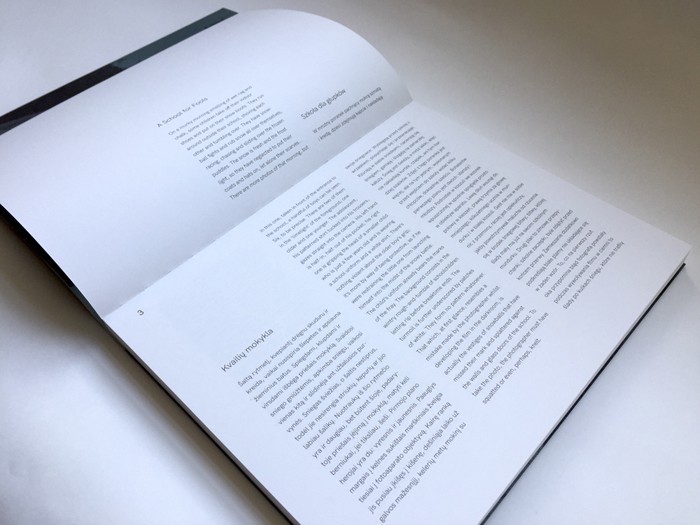 'The Ghetto Lane in Wilna' - Moshé Raviv – Vorobeichic (Moï Ver) Kaunas Photography Gallery, 2019 'The small photography book The Ghetto Lane in Wilna, which was published in Zurich and Leipzig in 1931 in four languages, has long been known as a collector's item, shrouded in legend and vague assumptions. It was regarded by scholars of photography, Judaic studies and Vilnius' history as an exclusive publication, in which the Jerusalem of Lithuania was the subject of an avant-garde experiment. That experiment in photographic art was done with a great knowledge of technique, paying close attention to the peculiar atmosphere of the city, and with an ironic but warm look. It examines the heart of Jewish Vilnius.' Mindaugas Kvietkauskas For more information: https://shop.kaunasgallery.lt/en/product/moshe-raviv-vorobeichic-moi-ver-the-ghetto-lane-in-wilna/ 20% discount during the fair – code: POLYCOVID2020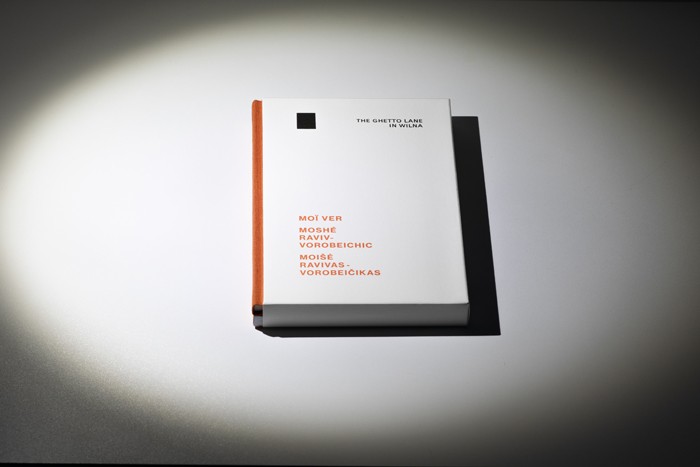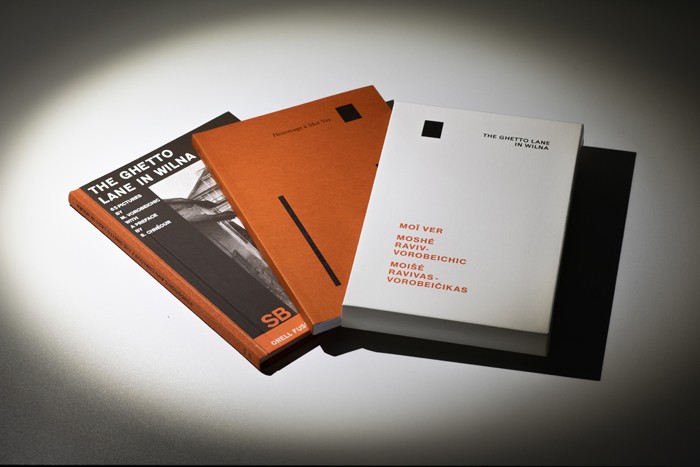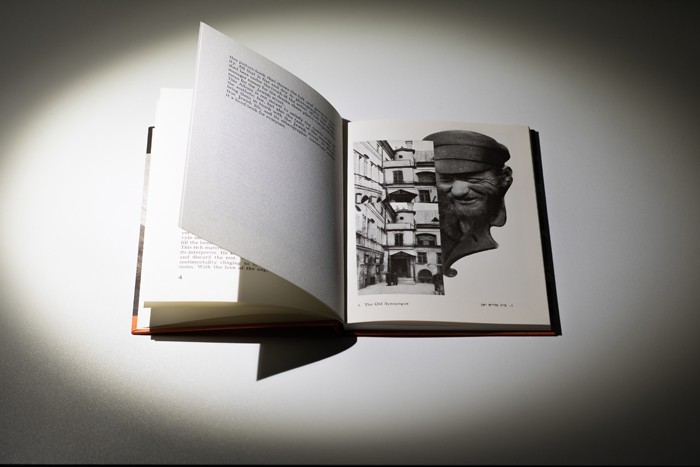 'Crisis of History' - Joan Fontcuberta Kaunas Photography Gallery, 2020 In addition to his well-known work as an artist, Joan Fontcuberta is an art historian, curator, and educator whose work has long challenged widely held ideas about photography and history. This book presents three of the important research projects he has undertaken over the course of his lengthy career, each of which includes previously unknown photographs that require us to re-think and expand the standard histories of photography.  The Artist and the Photographreveals the role of photography in modernist art, showing photographic sketches by Spain's best-known twentieth century painters Picasso, Miró and Dalí, offering new insights into both painting and the nature of photography. Trepat: A Case Study in Avant-Garde Photographyexamines the results of a 1930's project to document a Spanish factory by such luminaries as Walker Evans, Albert Renger-Patzsch, Moholy-Nagy, Charles Sheeler and Man Ray. This project embraces the seminal photographic movements of the 20th century, from documentary, to Futurism, Neue Sachlichkeit, and Surrealism, but contains images we have never seen before. X.B. resurrects the forgotten oeuvre of Ximo Berenguer (1947-1978), a young street photographer little known at the time of his premature death, whose recently rediscovered work captured the energy and grit of Spain in the 70s, at the end of the Franco era. By showing us examples of art, industrial documentation and photojournalism, Fontcuberta demonstrates the fluidity, ambiguity and wide reach of photographs, as well as the differences between history, knowledge and what happened. For more information: https://shop.kaunasgallery.lt/en/product/joan-fontcuberta-crisis-of-history/ 20% discount during the fair – code: POLYCOVID2020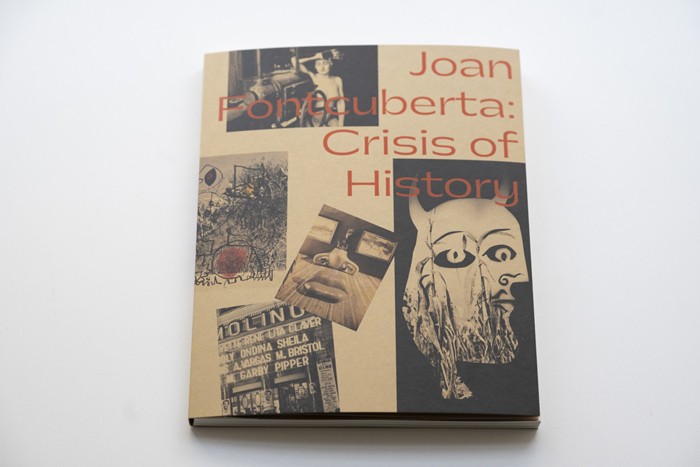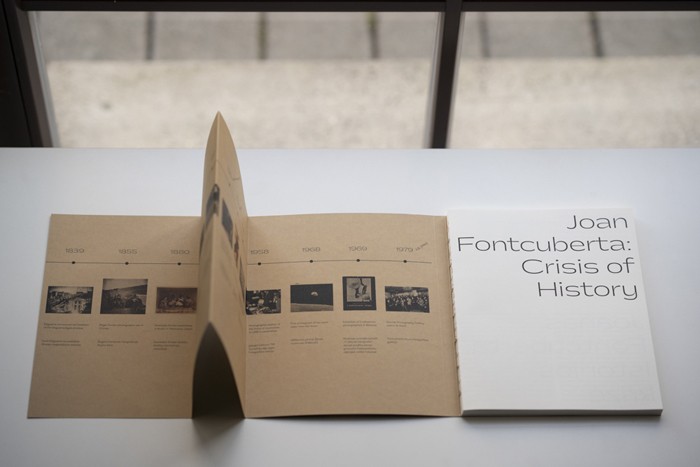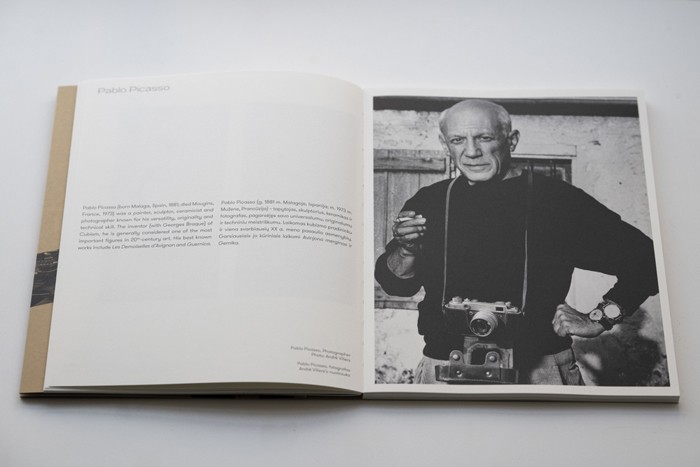 ---
---
CESURA PUBLISH 'Il Corpo Del Capitano' / 'The Captain's Body' - Luca Santese & Marco P. Valli In 2018, photographers Luca Santese and Marco P. Valli documented the birth of the so-called Third Republic in a critical-satirical way. After the end of the First Conte Government, their research focused on Matteo Salvini - the political leader of the Italian Lega - and center-right forces. His voters call him "The Captain". Salvini's propaganda style is highly innovative: he is constantly photographing himself, his daily life and his body, to come across as a 'man of the people'. With millions following him, Salvini reaches his public directly through social media. "The Captain's Body" relies on an organic and detailed documentation of Salvini's activities that openly and radically hinders the way Salvini portrays himself. His likeable, colourful, "pop" aesthetics is opposed by a rigorous black and white, obscure and dystopic. Such an inversion doesn't just concern the photographs' style, but also their narrative sequence. At the beginning of the book, one might have the feeling that the project is truthfully and ironically documenting different perspectives of Salvini's propaganda; However, the work transforms into a counter-propaganda, as Santese and Valli put forward their own imaginary storytelling: a definite response to the factious narrative that "the captain" often uses. Salvini has shown the ability to embody dozens of different roles: from "Padanian" to Italian nationalist, from family man to boyfriend, from gluttonous to supporter, from scraper driver to sweatshirt wearer, thus allowing the study of a multitude of bodies converging into one: the Captain's Body For more information: http://www.cesurapublish.com/index.php?/projects/the-captains-body/ 20% discount during the fair – code: POLYCOVID2020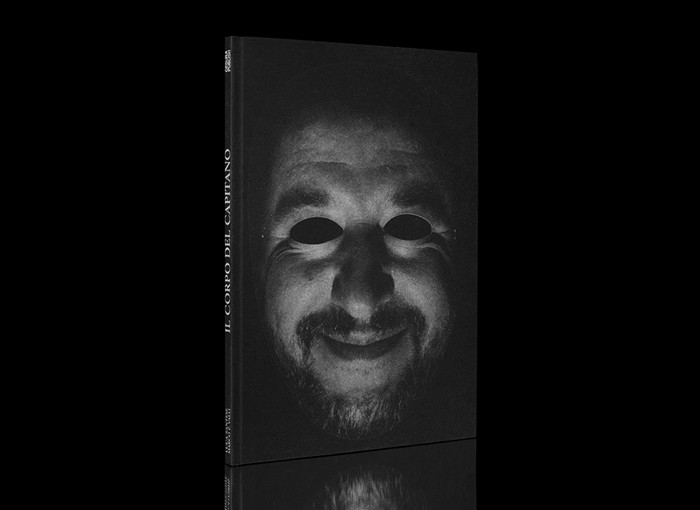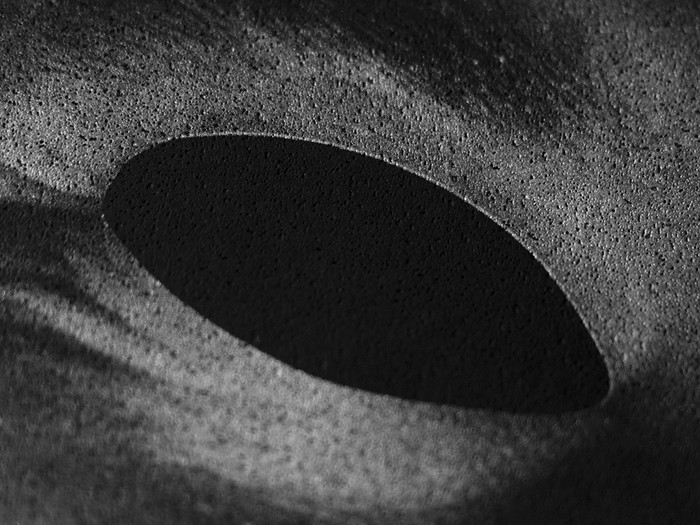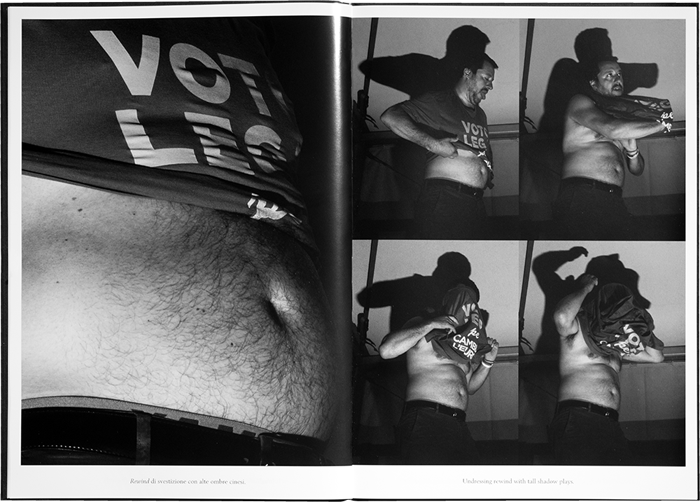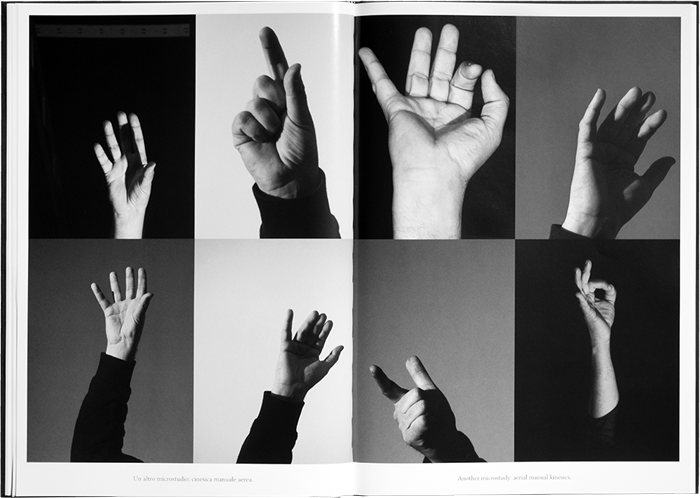 CESURA FANZINE #03 Cesura Fanzine #03 is a zine with a soul. Featuring a selection of the collective's work, this new group publication revolves around the visual, physical and philosophical idea of "cesura", which literally means "cut". An added feature is the chance to catch a glimpse of Cesura's headquarters, located far away in nature. By cutting through the pages, the zine expands and unlocks an unpublished selection of everyday life images taken over a span of 12 years. Photos by Arianna Arcara, Francesco Bellina, Stefania Bosso, Teresa Dalle Carbonare, Maria Elisa Ferraris, Chiara Fossati, Giacomo Liverani, Alex Majoli, Claudio Majorana, Gabriele Micalizzi, Valentina Neri, Andy Rocchelli, Alessandro Sala, Giorgio Salimeni, Luca Santese, Marco P. Valli, Marco Zanella, Alex Zoboli. For more information: http://www.cesurapublish.com/index.php?/projects/cesura-fanzine-03/ Sold out - To purchase through Polycopies 2020, drop us a line at publish.sales@cesura.it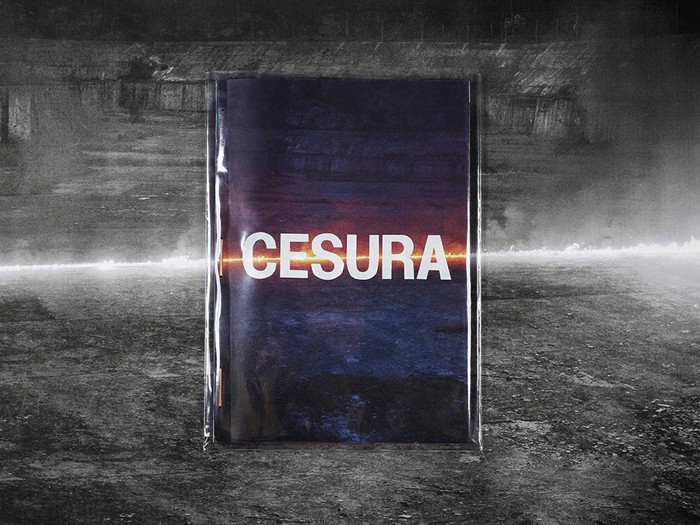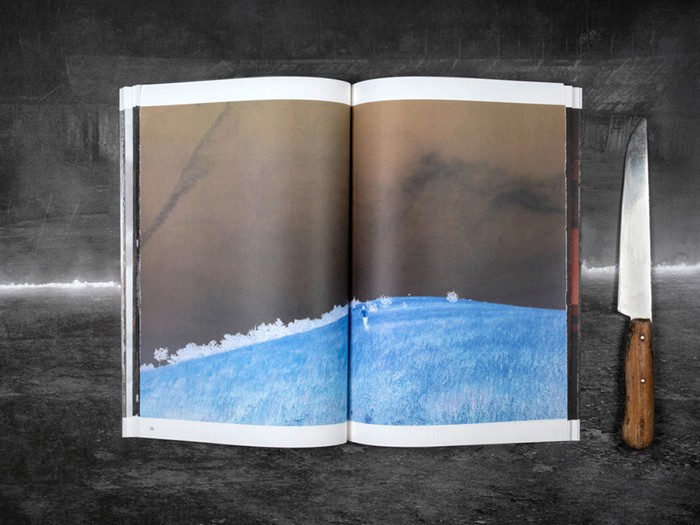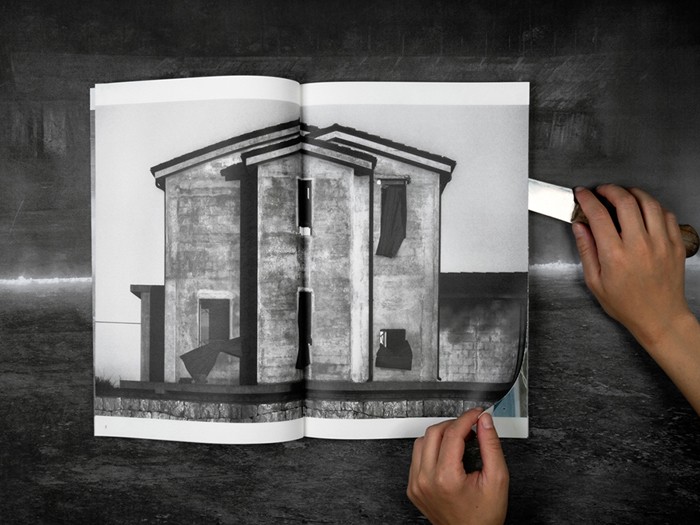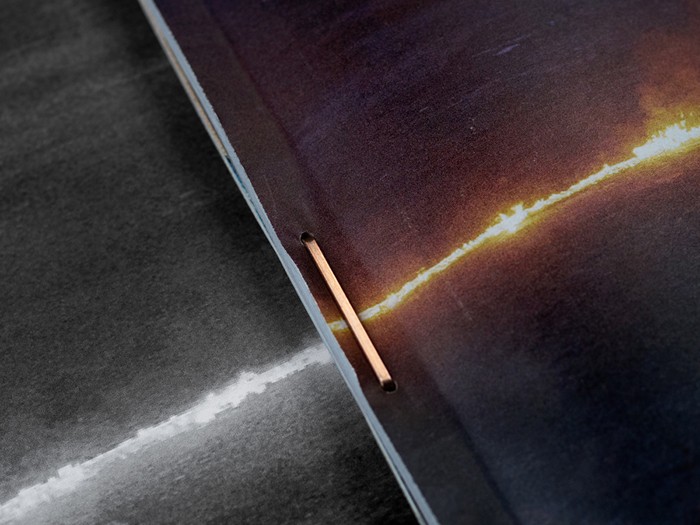 ---
---
CA L'ISIDRET 'Interlands' - Aleix Plademunt Ca l'Isidret, 2020 On the context of the recent exhibition by Aleix Plademunt at Galerie Waltman (Paris), Ca l'Isidret presents a publication about a conversation between Aleix Plademunt, Borja Bagunyà, Carlos Marques-Marcet and Antonio M Xoubanova about the process of the latest projects by Aleix Plademunt and some other discussions about photography, image and art. The result is a 32 pages publication with 10 recent pictures and a conversation in Catalan/Spanish, and its translation into English. ' [...] Thinking about it in a literary way, I find that we always write the past as well. But at the same time, when we filter this past through language, subject it to the laws of syntax, and open it up to the memory of everything that each word carries, the past happens again, but in a new way. It's almost as if the form releases a contained, latent temporality which would explain why – for Proust – the life truly lived is the narrated life. There is a relationship between form and temporality that goes through some kind of renovation, I'd say. Of projection to a future that is, paradoxically, the possibility of fully living the past.' For more information: https://calisidret.cat/WORK-hinterlands 20% discount during the fair Write to shop@calisidret.cat with the code POLYCOVID2020 in the subject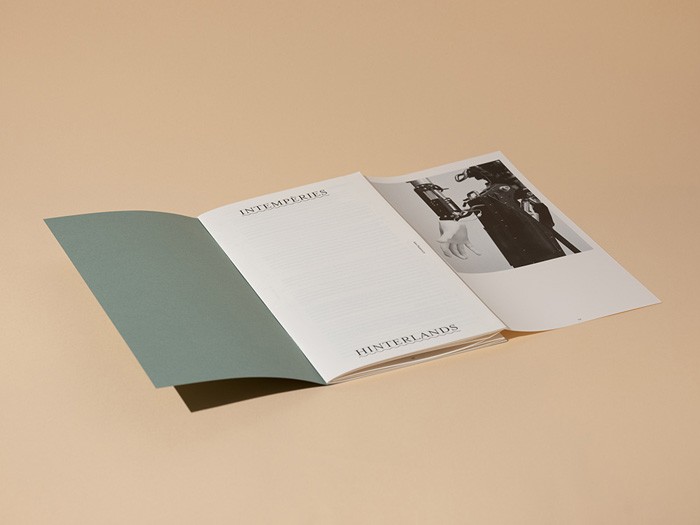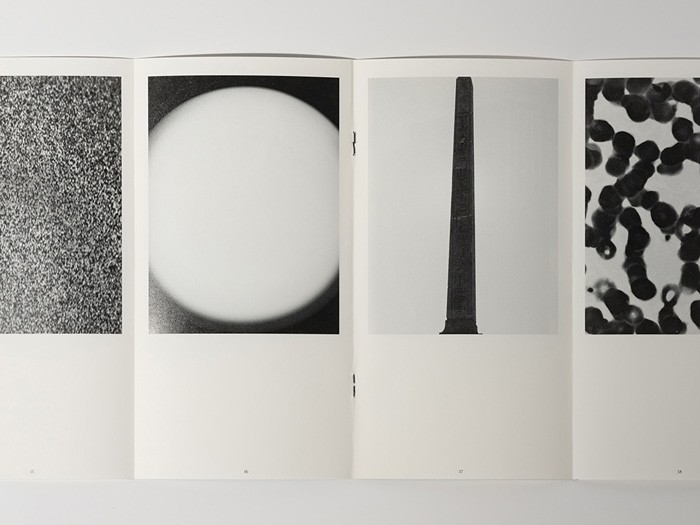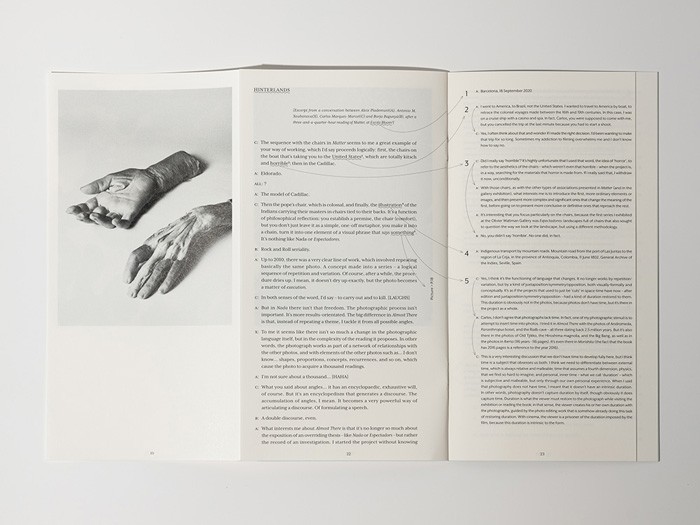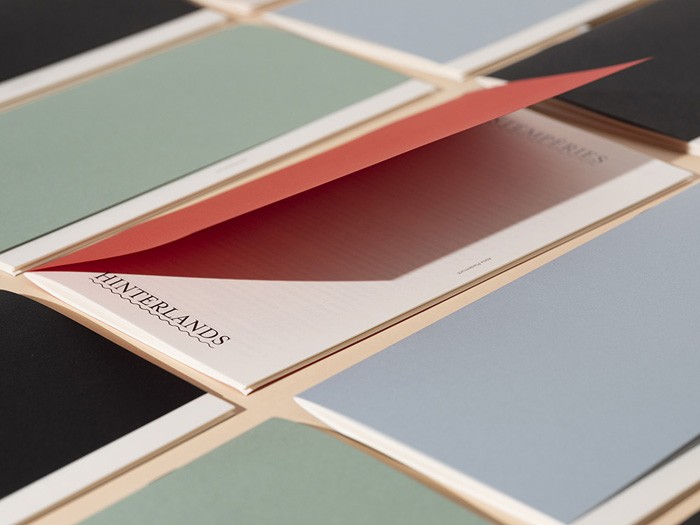 'Jo em dic' - Roger Guaus Ca l'Isidret, 2020 'Jo em dic' (My name is) is a list of all the known combinations of my possible surnames if my ancestors had been able to choose to give to their children the father's surname or the mother's surname interchangeably as the first surname (possibility in force in the Kingdom of Spain since 30 June 2017). The list is a recognition and a claim of all the last names lost in each generation that invites to reflect on the lines of lineage and the identities constructed from these lines. For more information: https://calisidret.cat/WORK-Jo-em-dic 20% discount during the fair Write to shop@calisidret.cat with the code POLYCOVID2020 in the subject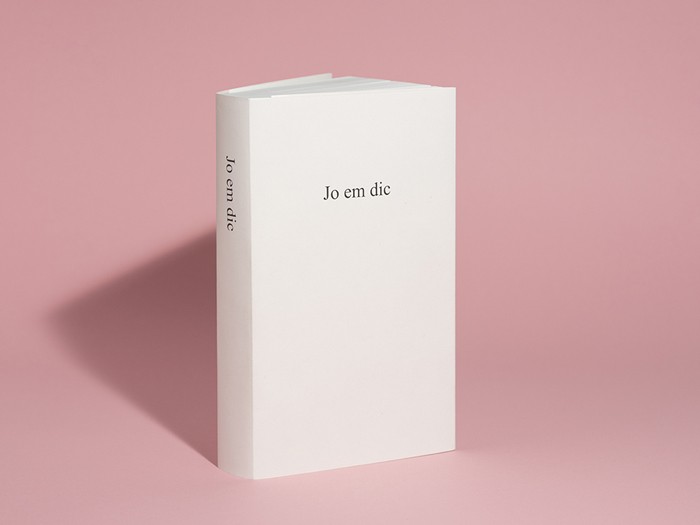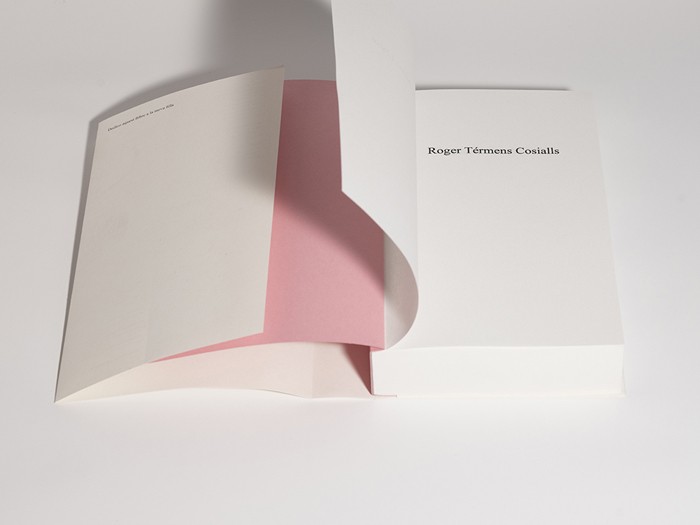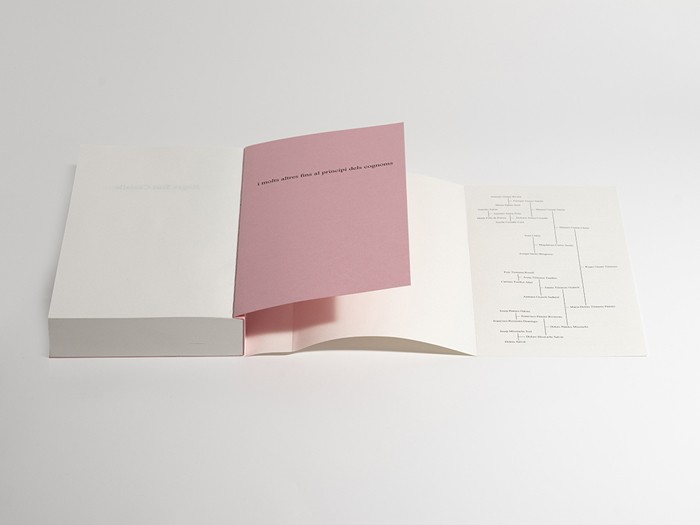 ---
---
BOEHMKOBAYASHI 'Moon over Konohana' - Katja Stuke and Henguchi Zine Published by Böhm Kobayashi and The Japanese Culture Institut Cologne (The Japan Foundation) on the occasion of the exhibition Nov 6, 2020 – Jan 2021 The moon has been a central theme of a series by Katja Stuke for several years now. Her series Moon over Konohana include several photographys of "fake" moons, e.g. illuminated street signs in Osaka and Tokyo, company logos in Düsseldorf or lights at the airport in Paris. A central aspect of her work is the questioning of the supposed reality, presentability and irritation of the seen image, and thus also the possibilities of photography in general. For the dialogue exhibition at The Japanese Culture Institut Cologne (The Japan Foundation) in November 2020 is to create a new, exclusive dialogue between Katja Stuke and Henguchi Yoshinori between Düsseldorf and Osaka starting from one photograph, Katja Stuke had taken in Konohana in 2015. Konohana is an interesting district in Osaka, characterized by old (partly empty) Japanese houses, various Shotengai in which still small retailers, kissaten, supermarkets, specialty stores or even a pachinko hall are located. Konohana is the center of Henguchi's life, where Katja Stuke has lived during several residencies. Konohana feels partly almost village-like, at least in a small town, but is very centrally located on the JR-Loop Line and is known to tourists by Universal City. In 2025 the World EXPO will be held in Konohana. 32 pages, 170 mm x 235 mm, stapled Photography and poetry (Japanese/English) Edition of 150 copies For more information: https://boehmkobayashi.bigcartel.com/product/moon-over-konohana-by-katja-stuke-and-henguchi https://vimeo.com/475167910 10% discount during the fair – code: POLYCOVID2020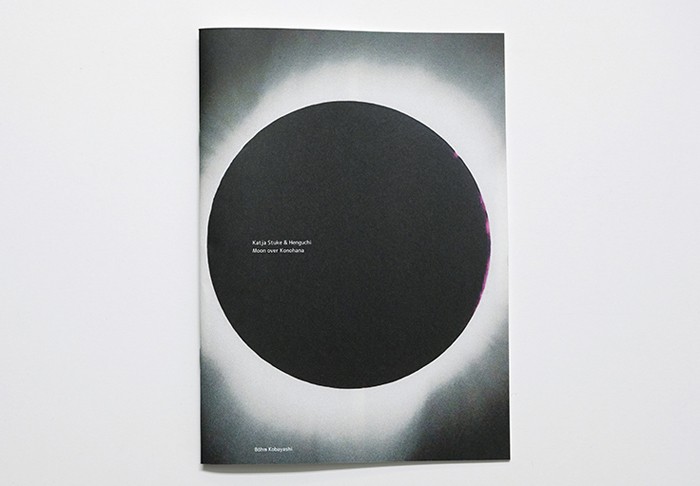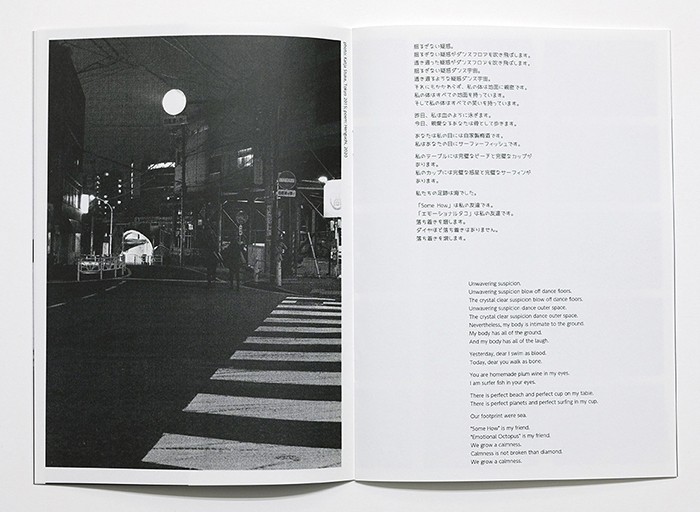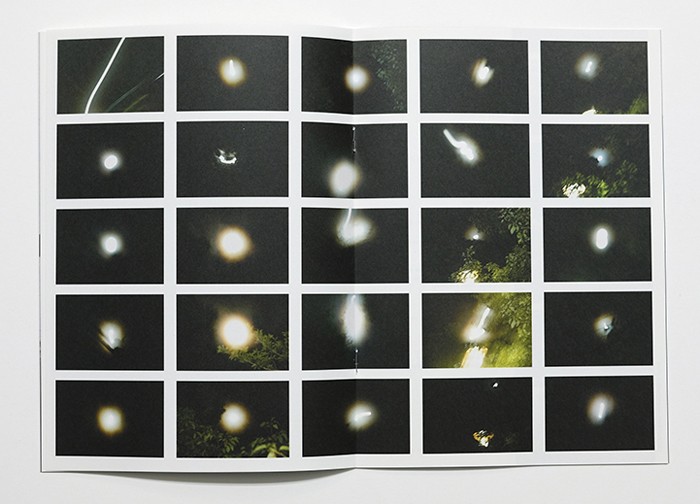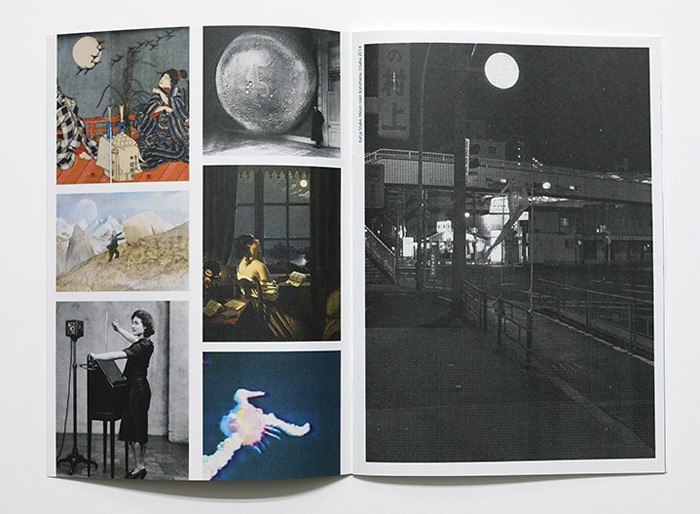 'Tokyo No Hate' - Katja Stuke and Oliver Sieber The Fukushima Daiichi nuclear disaster was an energy accident at the Fukushima Daiichi Nuclear Power Plant in Fukushima, initiated primarily by the tsunami following the Tohoku earthquake on 11 March 2011. Since then Katja Stuke and Oliver Sieber met activists in Japan, joined protest demonstrations, exchanged with artists and learned a lot abour places, spaces and history in Japan. Published by Böhm Kobayashi 20 x 28 cm, 72 pages black and white xerox copies on natural paper, handbound Edition unlimited For more information: https://boehmkobayashi.bigcartel.com/product/tokyo-no-hate-by-katja-stuke-and-oliver-sieber https://vimeo.com/466191807 10% discount during the fair – code: POLYCOVID2020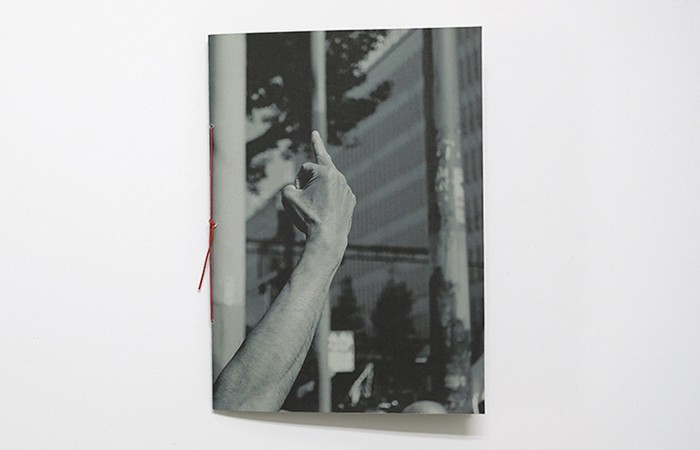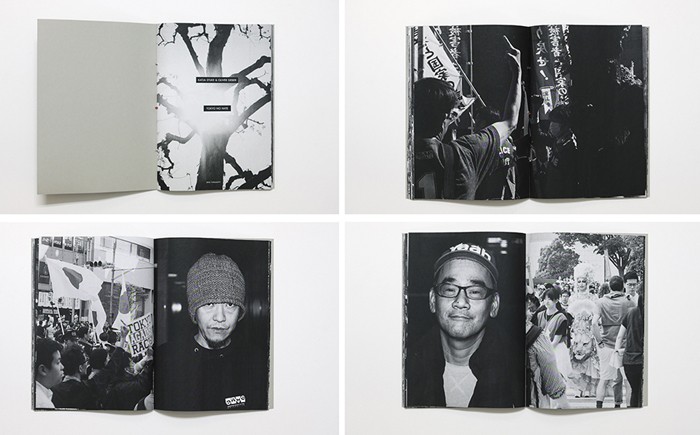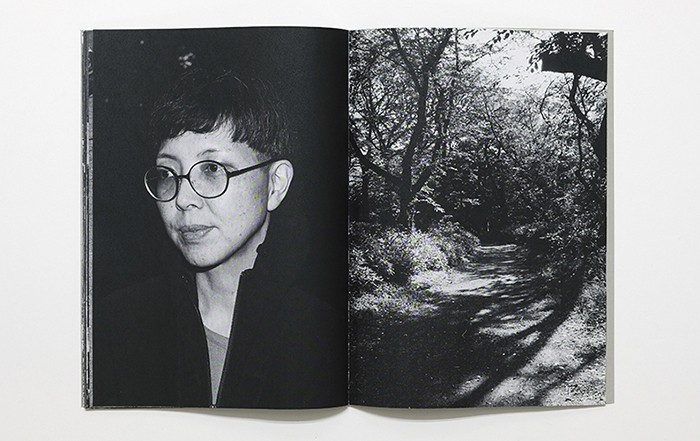 '10 min' - Oliver Sieber "What if in paradise there are no houris waiting? What if but all you get are grapes, succulent grapes? What if it's all just a mistake in the translation?" # Teho Teardo & Blixa Bargeld All portraits were taken during the shutdown in spring 2020; The places were revisited 28 days later. 56, full colour images, 20,5 cm x 28 cm, Digital offset print on 90 gr natural paper, stapelbound, softcover Published by Böhm Kobayashi 2020 Edition of #100 copies, numbered incl. a signed and numbered color copy of raindogs and stray cats For more information: https://boehmkobayashi.bigcartel.com/product/10 https://vimeo.com/453592264 10% discount during the fair – code: POLYCOVID2020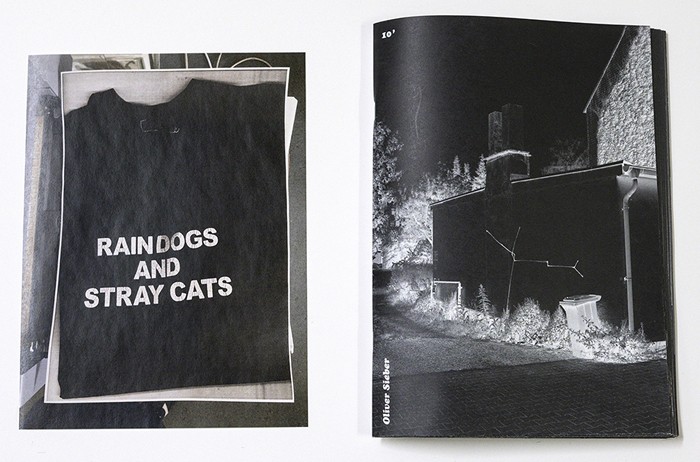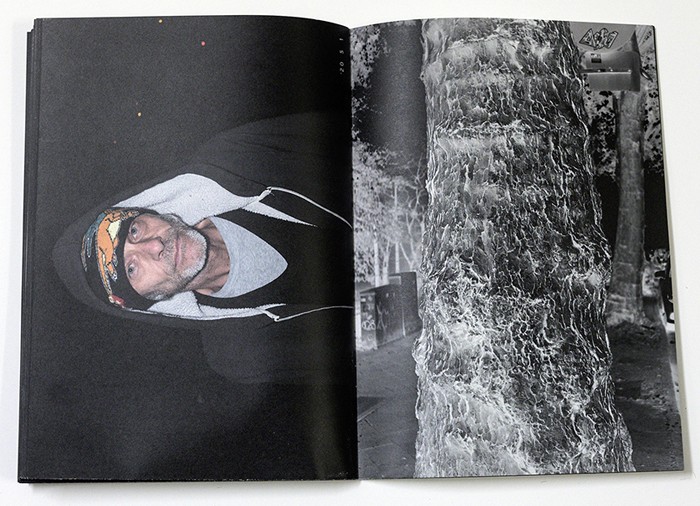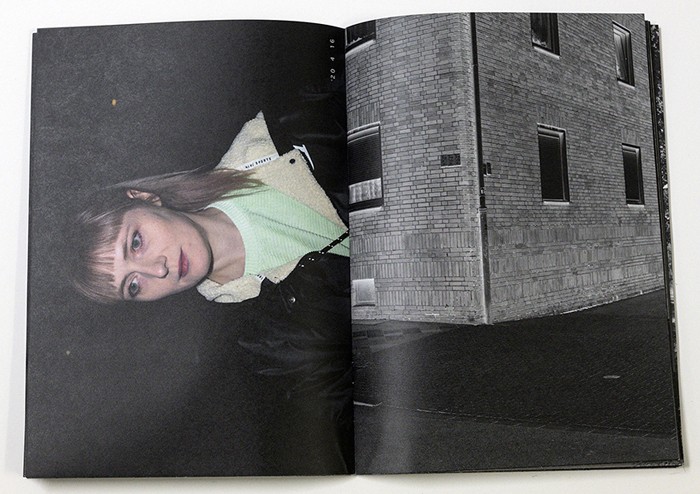 ---
---
NOUVEAU PALAIS 'Garçon de Café' - Yves Drillet (english below) Conception graphique : Cécile Binjamin Inclus le texte « La peau et l'uniforme » ainsi qu'une postface de la sociologue Vanessa Pinto. 16,5x24cm - 80 pages et 4 rabats dos carré cousu/collé 500 exemplaires - 30 euros ISBN 978-2-9572072-0-6 - Mars 2020 Au mois de mars de cette année, je sortais mon premier livre photo, après de nombreux fanzines, c'était pour moi un aboutissement, 5 années de travail. Le sujet du livre "Garçon de Café" est complexe à résumer : il présente par des portraits photos et des textes, un ensemble de personnes pour qui le travail de services (serveur, livreur, postier, agent de sécurité etc.) est un petit boulot à but alimentaire. Ils sont étudiants, ou bien il l'étaient, ils ont un projet de formation, une activité ne leur dégageant pas de revenus, une envie de voyage... Chacun a donc un rapport paradoxal au travail, ils lui cherchent une utilité sociale là où elle est souvent absente dans les services du privé, et où elle est sapée par le management à l'os dans le public. Certains semblent s'en accommoder, trouver une fenêtre où ils pensent fournir un service juste, d'autres cherchent à s'investir à minima de façon à ce que le travail empiète le moins possible sur le reste de leur vie. Leur point commun réside dans un ailleurs, ce travail "vrai" qu'ils recherchent dans les plis que leur laisse le temps non salarié.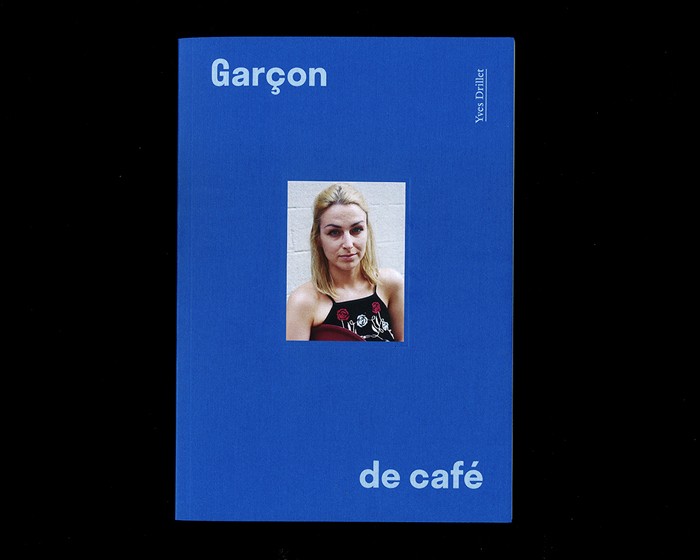 Garçon de Café est sorti, par hasard, à ce moment particulier où le monde s'est arrêté de tourner. Enfin, pas tout à fait arrêté. Durant ce confinement, j'ai été très surpris par l'instrumentalisation politique et médiatique qu'ont subi les employés de services, sujets de mon livre, ils étaient alors parmi les seuls à continuer de travailler au contact des autres. Aujourd'hui, je voudrais vous dire ce qu'ils ne sont pas, contrairement à ce que l'on a vu, lu, entendu à cette période et qui risque de revenir encore avec un second confinement qui se profile. D'abord, ils ne sont pas "invisibles". Les élites en sont venues à une cécité telle qu'ils ne voient plus rien : en passant à la caisse du supermarché, en se promenant dans la rue devant le balai, par n'importe quel temps, de livreurs à vélo et scooter, chez eux pendant que femmes de ménages et « nounous » s'occupent des tâches essentielles au foyer et des enfants. Ensuite, il n'y a pas de "Génération Covid", on n'est pas égaux devant la gestion du Covid parce que d'une certaine année de naissance. Les cours à distances profitent aux plus riches dans leurs cocons familiaux connectés, pendant que les plus défavorisés sont poussés de cette manière vers un lent mais certain décrochage. Enfin, ils ne sont pas "la seconde ligne", ils ne font pas une guerre en bons soldats du capitalisme, Bon nombre des personnes que j'ai interrogé n'ont juste pas les moyens de raccrocher le travail, cela ne les empêche pas d'être réaliste sur à qui profite leur boulot. Excusez cette diatribe, l'idée était de défaire des clichés, à vous de vous faire votre avis pour ne pas en créer de nouveaux. En lisant et observant "Garçon de Café", vous aurez un point de vue sur certains jeunes gens, formant un ensemble hétérogène et incomplet, j'espère vous en ressortirez avec de l'envie pour questionner votre regard sur les autres et sur le travail. Plus d'informations: http://www.nouveaupalais.eu/fr/livres/garcon-de-cafe Remise de 20% pendant le festival avec le code: POLYCOVID2020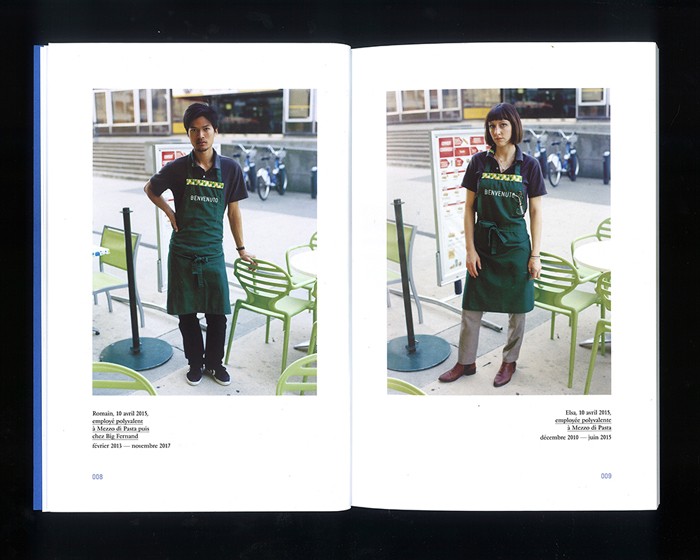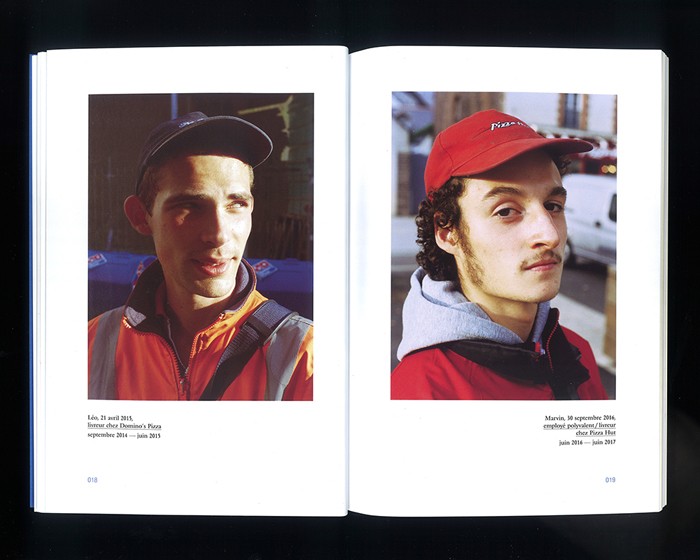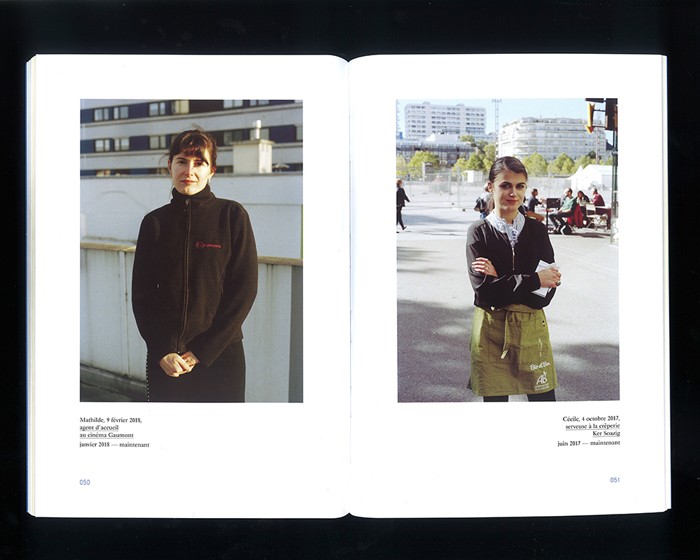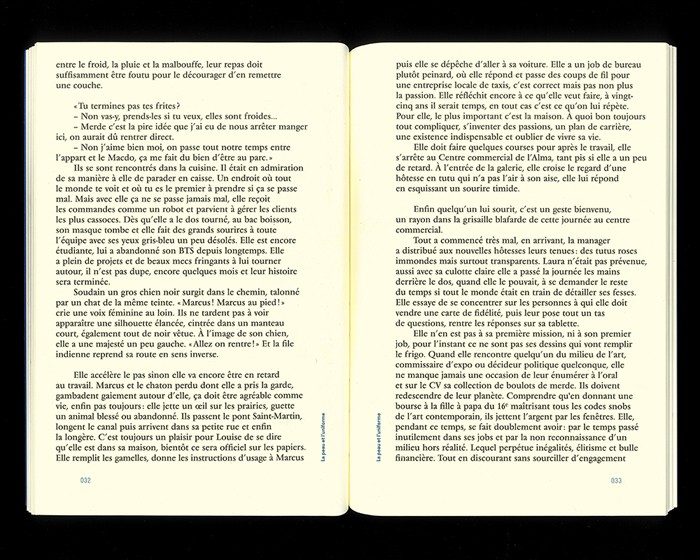 I'm proud to announce that last March, I released my first photobook : « Garçon de Café ». It is composed of a series of photo portraits and texts. The portraits are of young people, in uniform at their odd jobs. They are working at odd jobs, out of necessity, rather than by choice. They have aspirations of landing a job with a higher purpose; of making a difference in society; of travelling. In the meantime, many try to make the most of their current jobs and find purpose in what they do. Some can't muster that kind of commitment, and just go through the motions, waiting for better days. But one aspiration is common in both camps: to someday land that "real" job. As it happens, when Garçon de Café came out, last March, France was entering its first lockdown. As life as we knew it was forced to a screeching halt for most of us, politicians and the media lauded "frontline workers" as heroes. What was written in the media about "second-line workers" (in jobs like those showcased in my book), struck me as being far removed from what these people were really living and experiencing. Certain media called the workers "invisible". These workers are very visible, however, it's the elite who have turned a blind to those who serve them. This has been the case since well before the pandemic. The cashiers, the deliverymen, the nannies, the street cleaners, etc have always been very visible. There is no such thing as a "Covid-19 Generation". For those under the age of 30, some have it harder than others. Remote-learning favors those who live in wealthier households where having a quiet space to study, is never an issue. Young people, of modest means are slowing being pushed to the sidelines. We should stop thinking of them as "good little soldiers", whose job it is to keep the economic wheel turning. For many of those whom I photographed for the book, they do what they do because they don't have another option. In conclusion, with Garçon de Café, I tried reveal who the people who hold these types of jobs really are, and undo certain stereotypical beliefs. It's now up to you to decide what you think. Unfortunately, texts remain in the original French only, but I hope the pictures speak for themselves. For more information: http://www.nouveaupalais.eu/fr/livres/garcon-de-cafe 20% discount during the fair – code: POLYCOVID2020
---
---
FABRIKBOOKS 'Old Tjikko' - Nicolai Howalt About the publication: The tree, Old Tjikko, stands in a deserted landscape on a mountainside in Dalarna, Sweden, and is considered to be the oldest tree in the world with its impressive age of 9,600 years. A single photographic negative of this exceptional spruce has become the many different photographs in this book. By exposing the same image onto 97 different types of aged analogue light-sensitive photo papers – some dating back as far as the 1940's – visual artist Nicolai Howalt has created a book, where the unpredictability of the long expired photographic papers has become an integral and dynamic part of each image. Mycologist Henning Knudsen, philosopher Søren Gosvig Olesen and art historian Lars Kiel Bertelsen contributes to the publication with three essays placing the work in the context of natural sciences and biology, the philosophy of perception and the history of photography. Publishers note: The book has won the 2020 Maribor Photobook Award and the 2020 Danish Book Design of the Year awarded by the Danish Book Craft Association. This has been a very special publication for us, and we've been overwhelmed by the interest and appreciation of the book with the first printing selling out within six months and the second printing going fast. We wanted to create a small and special publication where the concept of the project would shine through every aspect of the book. So the size of the book is akin to the type of field notebook that you would bring if you were to study the old spruce in situ, the partial imprint on the cover is aligned with the 97 images within the book and the silver gilded edges and text imprint bears reference to the silver halides in the photographic papers that has been so instrumental in the creation of the images within the book. For more information: https://www.fabrikbooks.com/publications/nicolai-howalt-old-tjikko/ Free shipping during the fair – code: POLYCOVID2020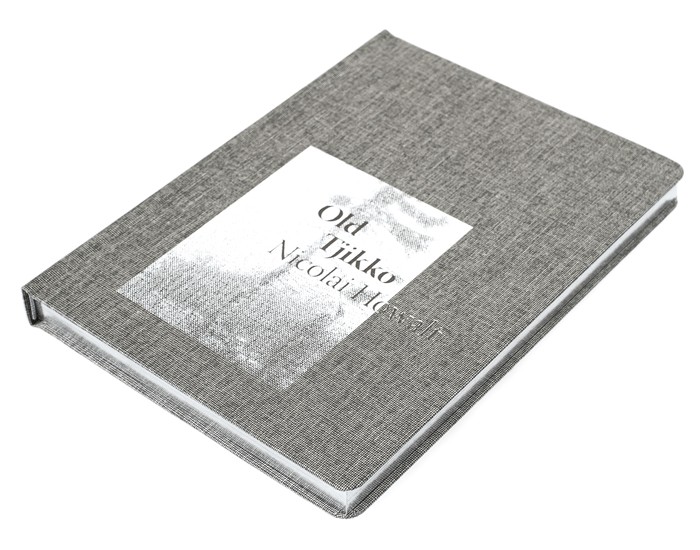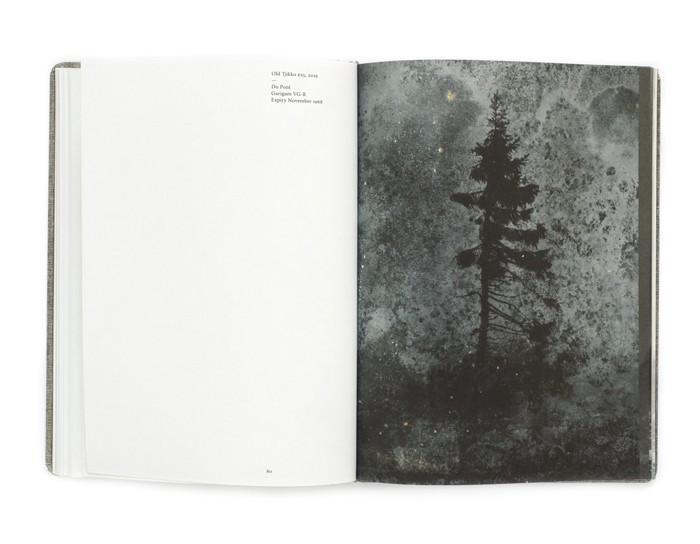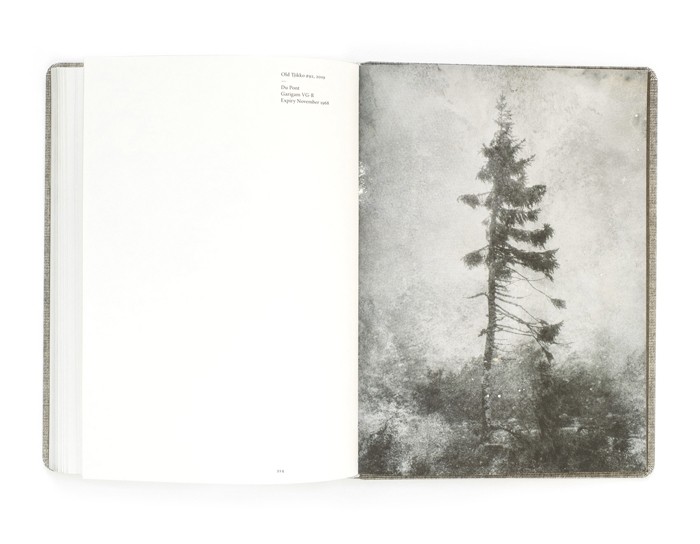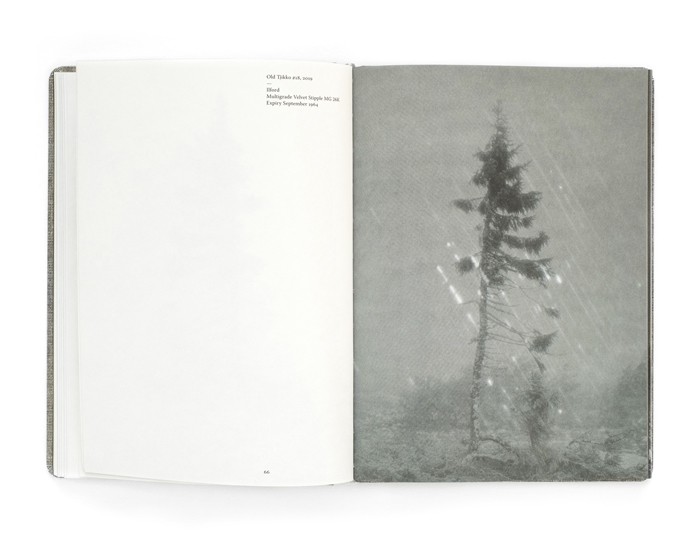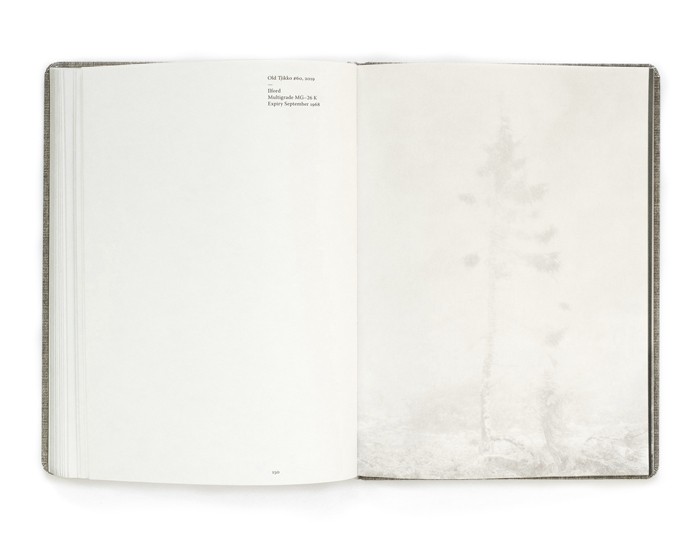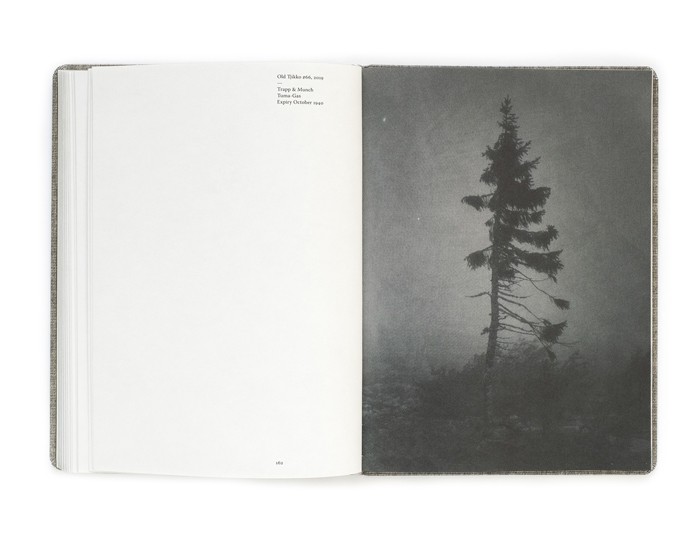 '203 Works' – Trine Søndergaard About the publication: Compiling more than ten projects and spanning fifteen years of artistic work the book presents the most comprehensive collection of images ever assembled in book form by Trine Søndergaard. Published in collaboration with The Gothenburg Museum of Art, the book brings together 203 meticulously selected works displaying an extensive view into the many facetted aspects of Søndergaard's oeuvre. Søndergaard uses a circular visual poetics in which motifs and phrases from earlier works reverberate, creating meaningful connections. This takes place in a balance between the spontaneous and the precise, the planned and the accidental. Her photography is grounded in a documentary attitude, which is heightened through reduction, poetically flowing narratives, and an absolute proximity to art history. The book also contains new texts by Kristine Kern, Museum Director at the Photographic Center in Copenhagen and Merete Pryds Helle, one of Denmark's most notable authors. The design is made by award-winning graphic designer Rasmus Koch. Publishers Note: We made this publication in collaboration with the Gothenburg Museum of Art in connection with Trine's solo exhibition at the museum in 2020. The idea was to make the publication a sort of extension of the exhibition or an exhibition in its own right. It's been both interesting and challenging to create a publication that spans 15 years of artistic work and images from so many different projects: From the early landscape pictures in the How to Hunt series (2005-10); evocative interiors of empty Danish manor houses in the Interior series (2010); contemplative portraits of young girls wearing historical headwear in the Strude (2007-10), Guldnakke (2012-13) and Hovedtøj (2019) series; and brand new images, published for the first time, along with several other significant works. To strengthen the experience of the book as an exhibition and to enhance the tactility of the images we decided to make the book quite large to get this feeling of a panoramic view and we used four different types of papers - each suited to the different images and projects - spanning from 90 to 200 g/m2 and in different textures. For more information: https://www.fabrikbooks.com/publications/trine-sondergaard-203-works/ Free shipping during the fair – code: POLYCOVID2020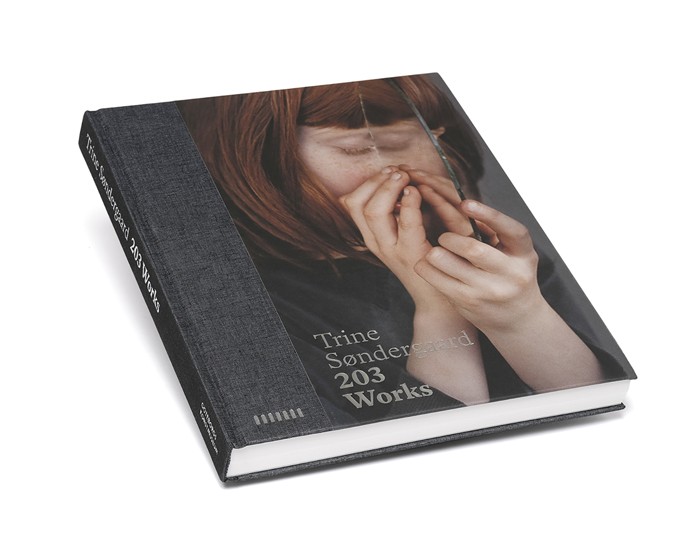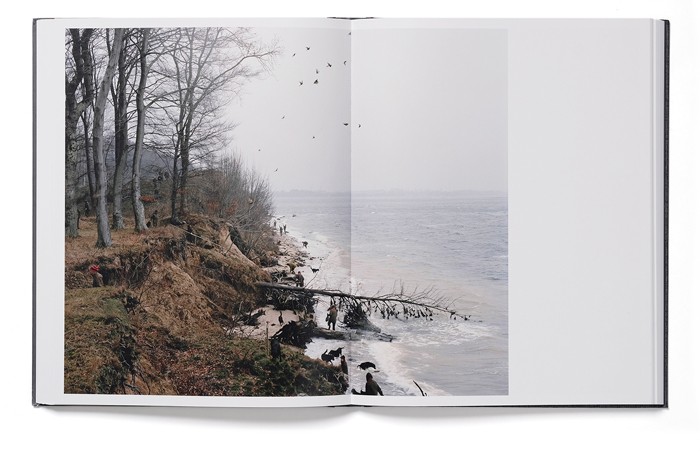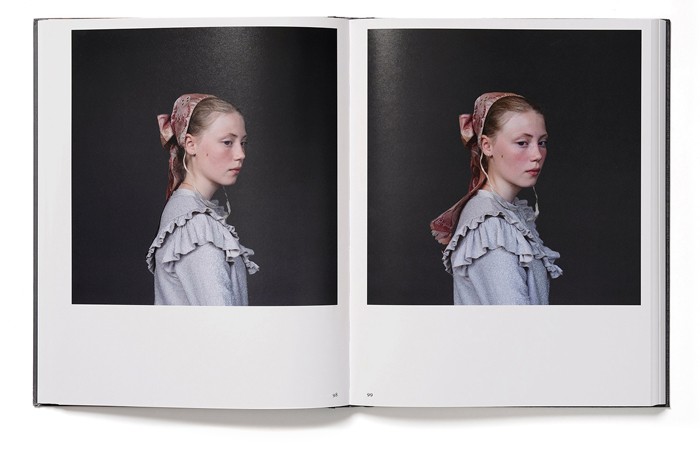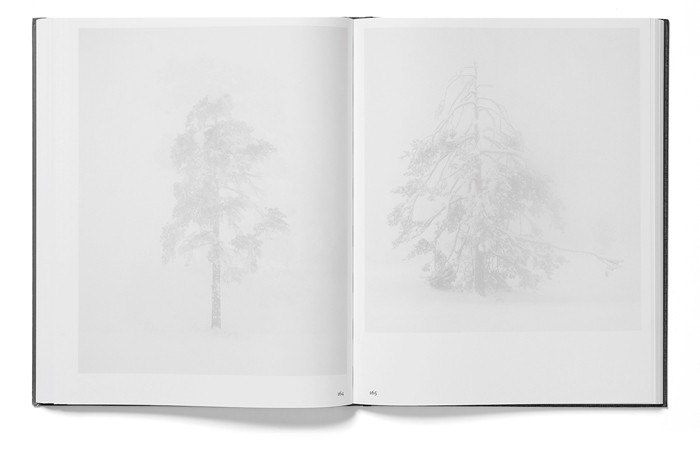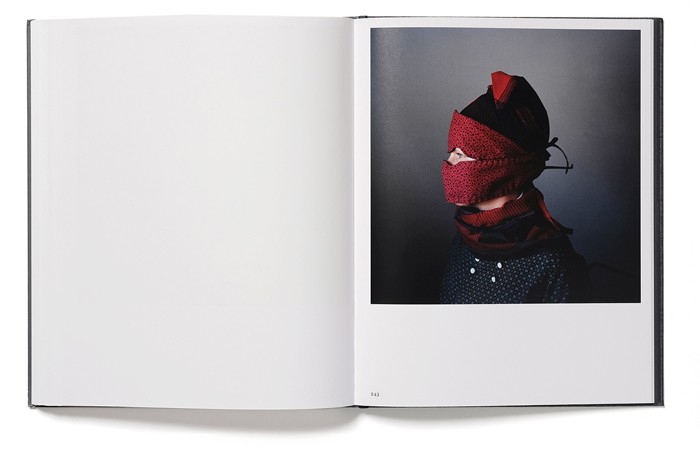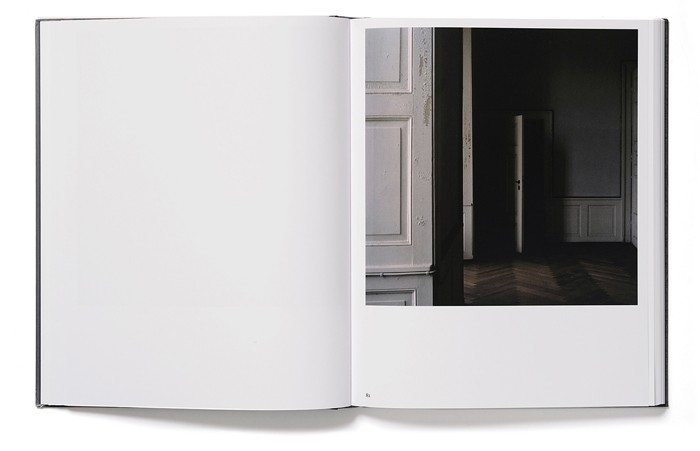 'Old Tjikko' – Special Edition Publishers Note: We've also made a special edition of 20 books of Old Tjikko which we think is rather special. We collaborated with the amazing danish bookbinder Klara K on creating a box for the book that would contain not only the book itself but also a larger, unique, signed and numbered analogue silver gelatine print in the size of 40 x 30 cm. We are quite proud of how the special edition turned out. The materials of the book are echoed beautifully in the box and it effortlessly holds both print and book in place. The numbering of both the box and the book within the special edition is imprinted with silver foil. For more information: https://www.fabrikbooks.com/publications/old-tjikko-special-edition/ Free shipping during the fair – code: POLYCOVID2020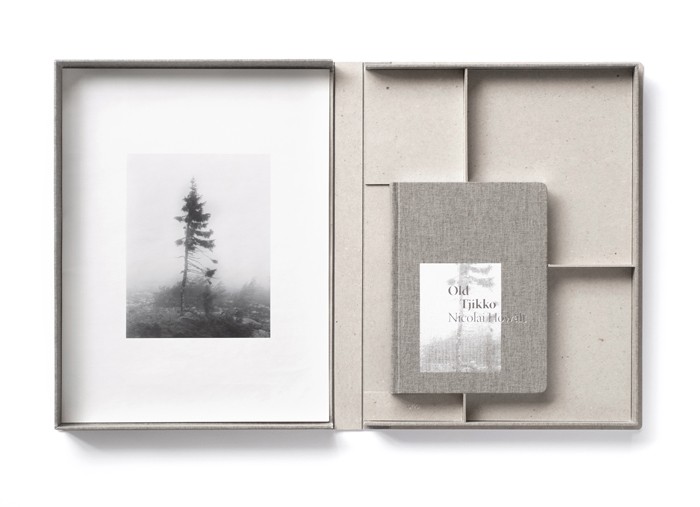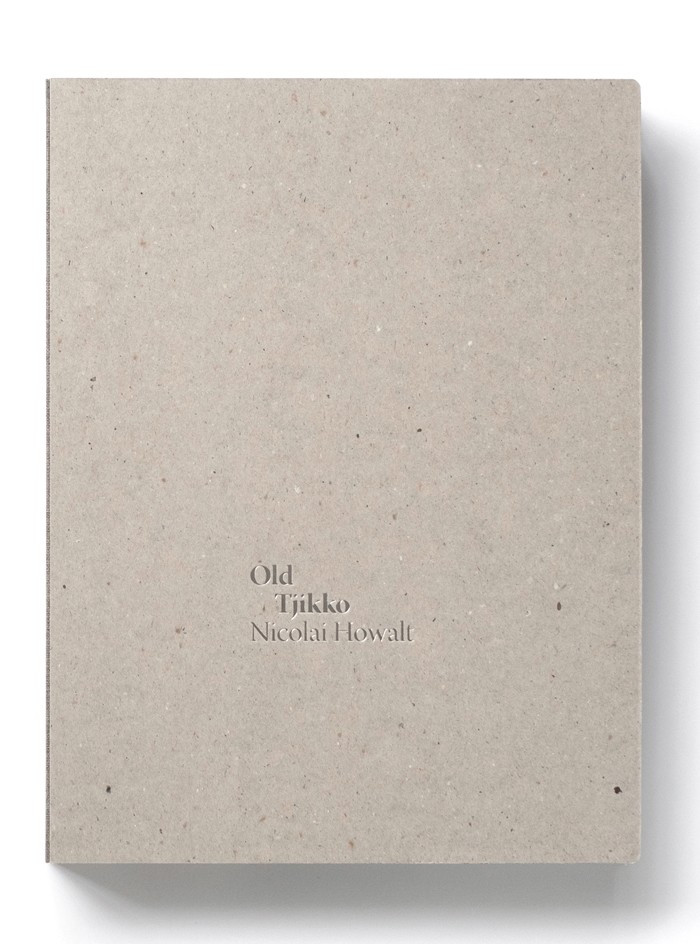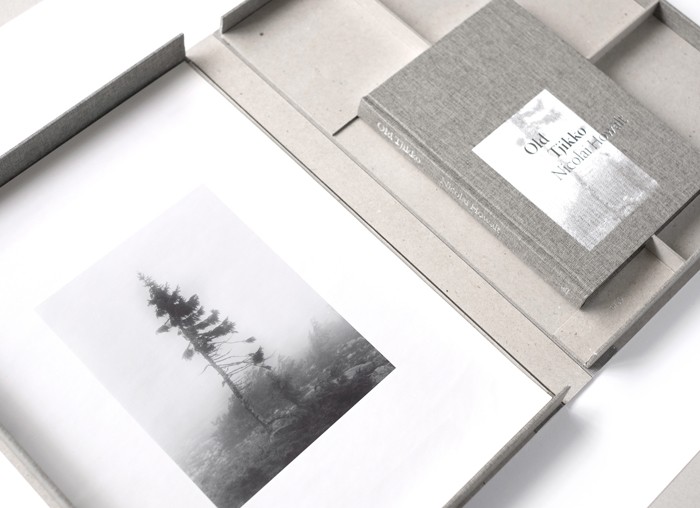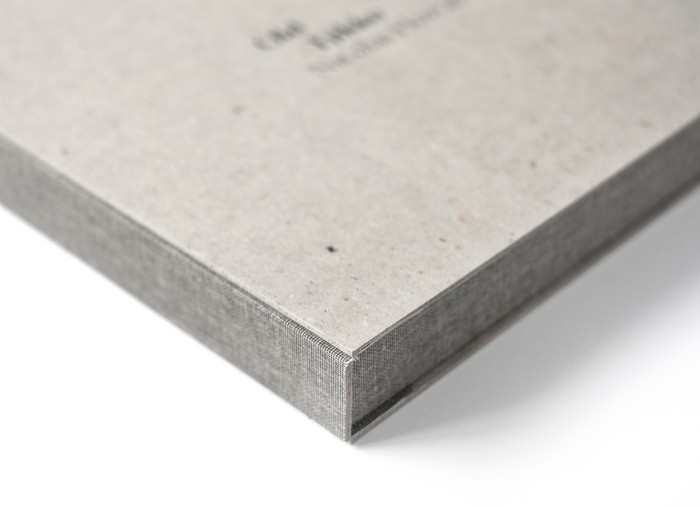 ---
---
LA MAISON DE Z '1974' - Li Lang '1974' is an interesting blend between history, fiction and the artist Li Lang's personal imagination. Li collected vintage photos from different sources and hand-labeled them with dates based on a fictional timeline. Then he presents these relabeled images along with a voice-over text of his personal memory in 1974. As a result, images and texts are no longer simply a documentation of the pas, but becomes an exploration between fiction and the reality in people's mind. For more information: https://www.lamaisondez.com/product-page/1974 10% discount during the fair – code: POLYCOVID2020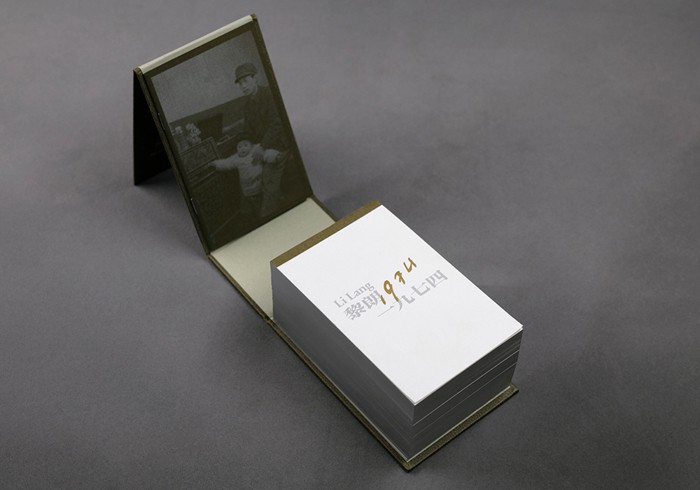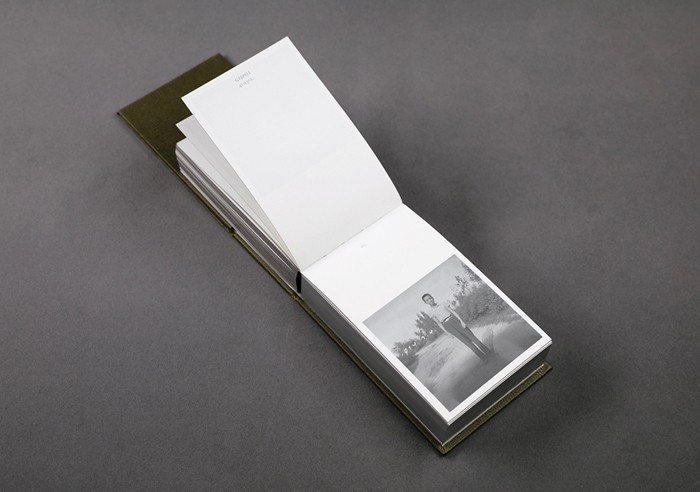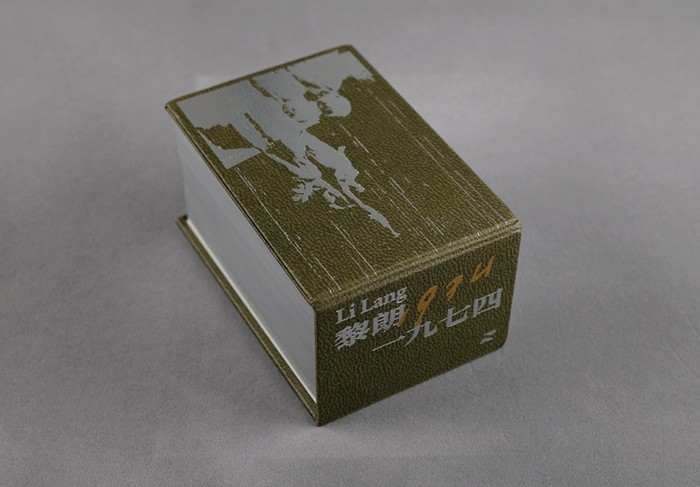 'Tragédie, Coïncidence et La Double Vie de L.L.D.M' - Zhen SHI 'Tragédie, Coïncidence et La Double Vie de L.L.D.M' is about mazes in the narrative created by the artist Zhen Shi who trace down stories behind an accidentally-found 19th century Belgian family diary. As the second chapter of her project "Memories of Things Past", it starts from Zhen's retracing of the family's archives as an outsider, followed by a series of coincidences and a tragedy that get herself involved in the history of the family. She invites the audience to explore the relationship between reality and memory through her story-telling. For more information: https://www.lamaisondez.com/product-page/tragédie-coïncidence-et-la-double-vie-de-l-l-d-m 10% discount during the fair – code: POLYCOVID2020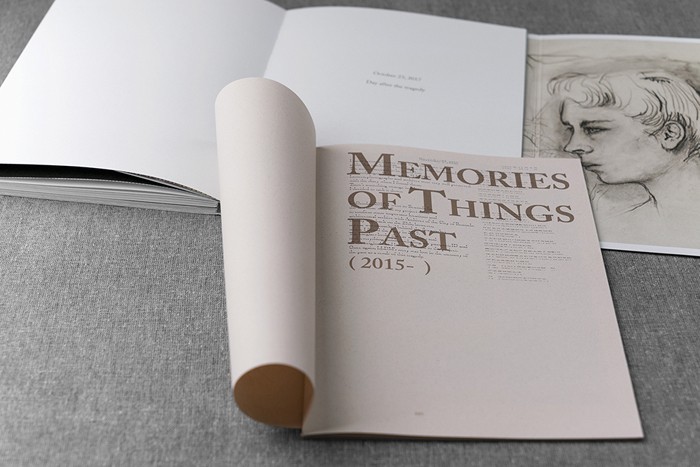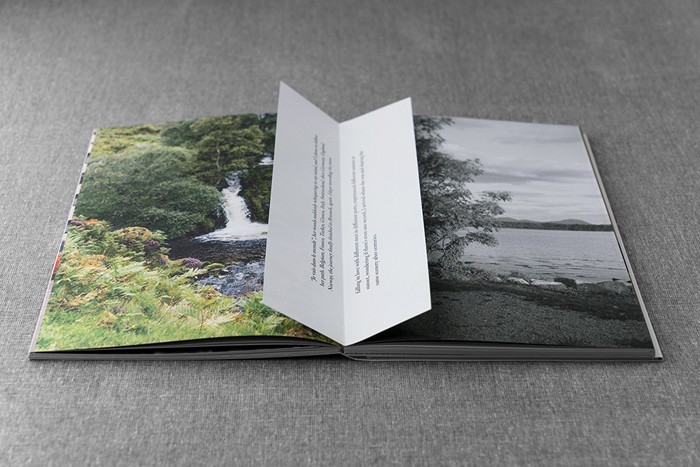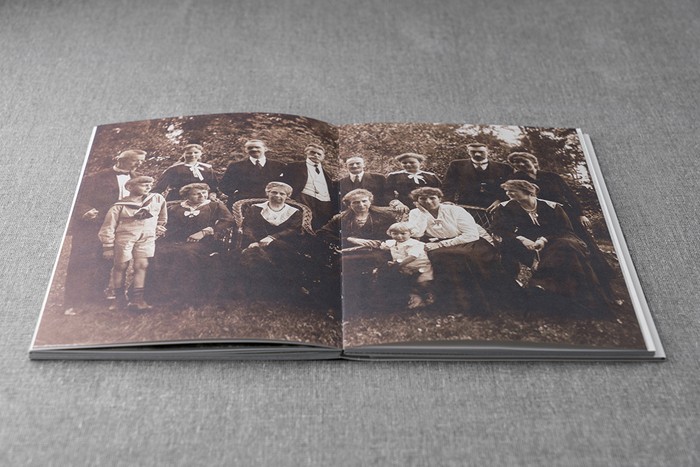 'Uncharted+' - Wang Juyan As indicated in the title, the book features a series of uncharted landscapes manipulated by digital collage. The overlooking perspective on ruins, sea and mountains implies an underlying context of power. Uncharted+ seeks the limits of photography to challenge the ambiguity of language, and to form to ourselves the pictures of facts (Ludwig Wittgenstein), which results in the history as a formed outcome which eventually becomes an uncertain proposition in his work. The whole concept is presented by a multi-layered book design to enhance Wang's artistic attempt with a special binding resembling traditional Asian folding screens. For more information: https://www.lamaisondez.com/product-page/uncharted 10% discount during the fair – code: POLYCOVID2020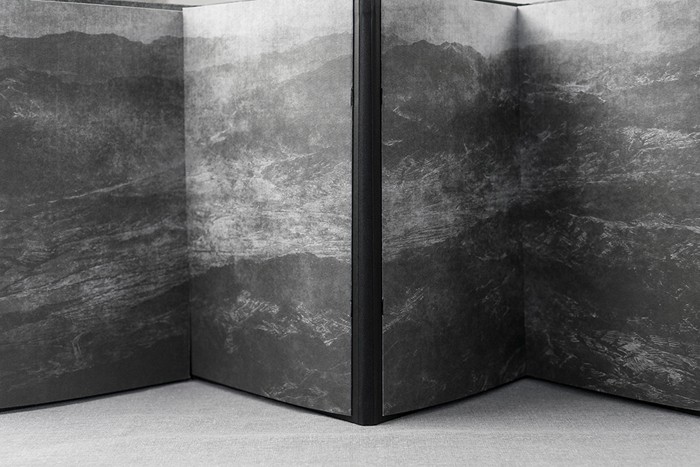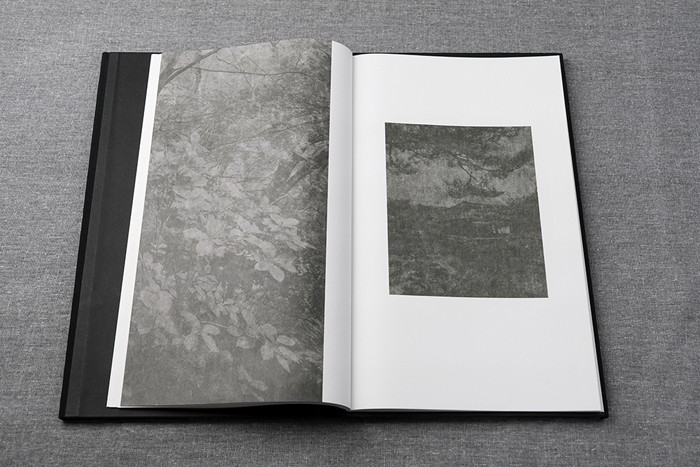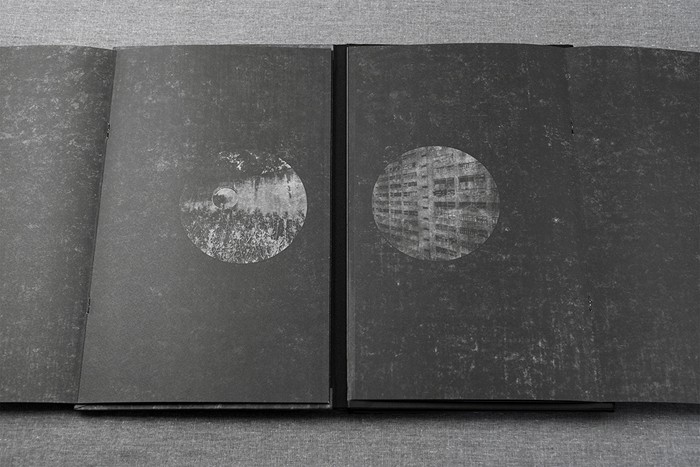 ---
---
THE (M) ÉDITIONS 'Mukayu' - Paul Cupido Publication: IBASHO – the(M) éditions Design : Bureau Kayser A 540 copies limited edition: - 500 copies numbered (95€) - 40 copies signed and numbered, accompanied by a toboyo print made by hand on a washi paper (600€) Mukayu has been Cupido's spiritual guideline during his most recent travels to Japan, resulting in his latest publication. The concept of Mukayu is beautifully explained in a quote by the famous Chinese philosopher Zhuangzi, who lived 2,300 years ago: "An empty room will be filled with light because of its emptiness." Mukayu also refers to 'non-existence', 'not having a purpose', or 'things as they are'. Mukayu is part of the larger framework of Mu, a philosophical concept that could be translated as 'does not have', but is equally open to countless interpretations. Mu can be considered a void, but one that is full of potential. With his series and accompanying book 'Searching for Mu' Cupido graduated at the Fotoacademie Amsterdam in 2017. His second artist book, 'Continuum' (2019), was the next step of his journey into his inner self. Mukayu is part three of Cupido's venture, containing modest, ephemeral, poetic works, printed with the utmost attention and precision. The book with different papers has a gentle flow, merging separate images into one, aiming to transfer the acceptance of 'things as they are'. For more information: https://themeditions.com/catalogue/mukayu? Shipping costs offered during the fair – code: POLYCOVID2020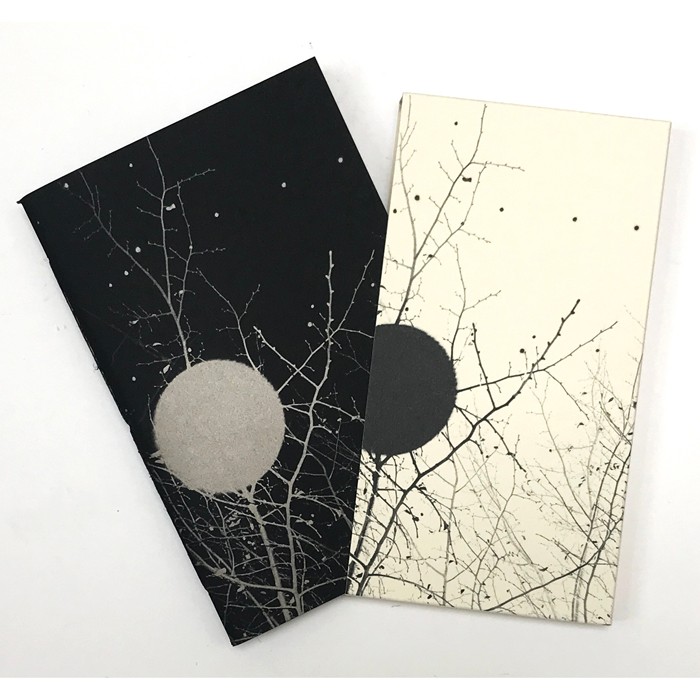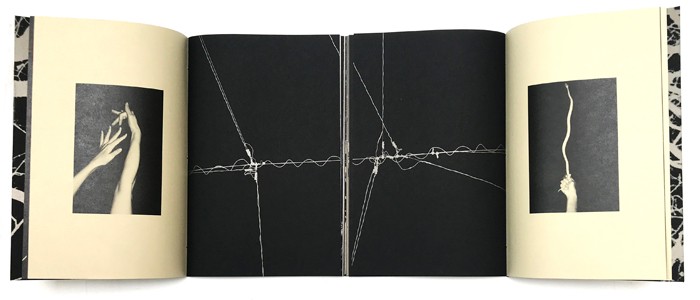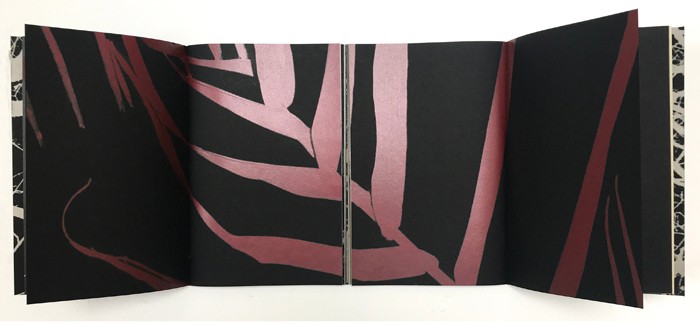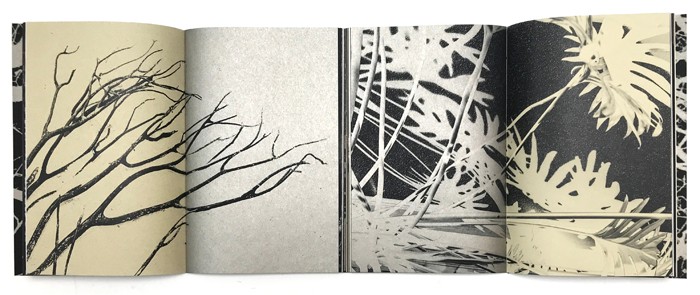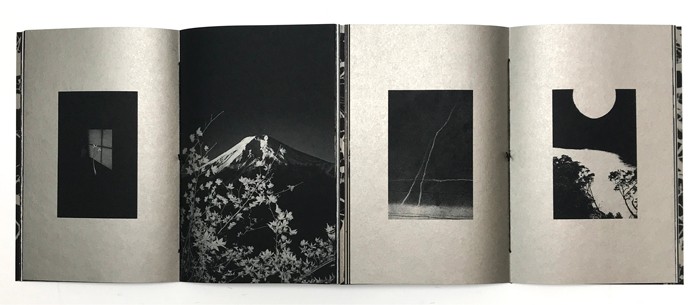 ---
---
MILLION BOOKS 'The Harvest' - Jens Masmann The Harvest is a visual approach to financial industry and its rather abstract ways to generate profit. Although action of the financial industry seems decoupled from a classic and simple view on economy - producing and selling something which satisfies a demand, the industry's conduct has a huge impact on society and the international economic fabric. The codified visuals of The Harvest try to investigate rules, structures and motivations of the financial industry. All hands, faces gestures shown in this project are crops from press conferences with the industry's big players. 88 pages A4 golden wire-o-binding open edition numbered and signed For more information: http://millionbooks.de/the-harvest.html For a 20% discount, please mention POLYCOVID2020 when ordering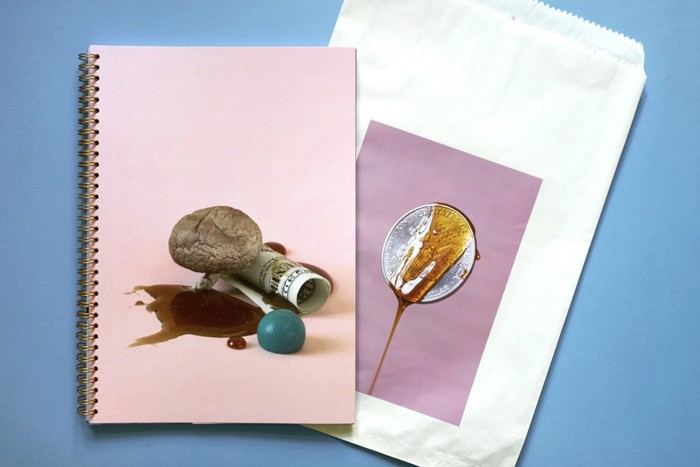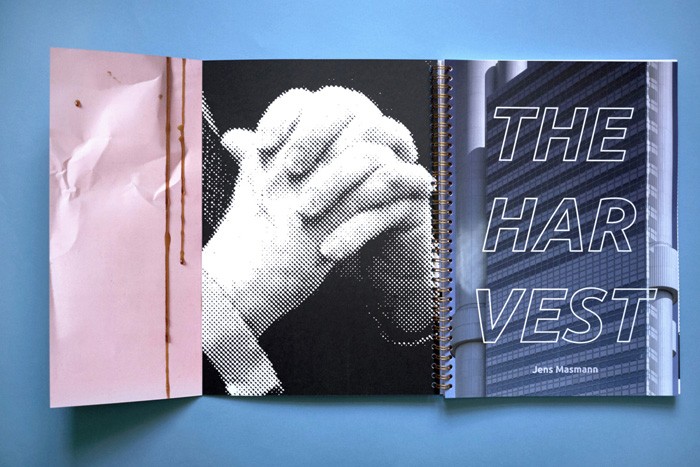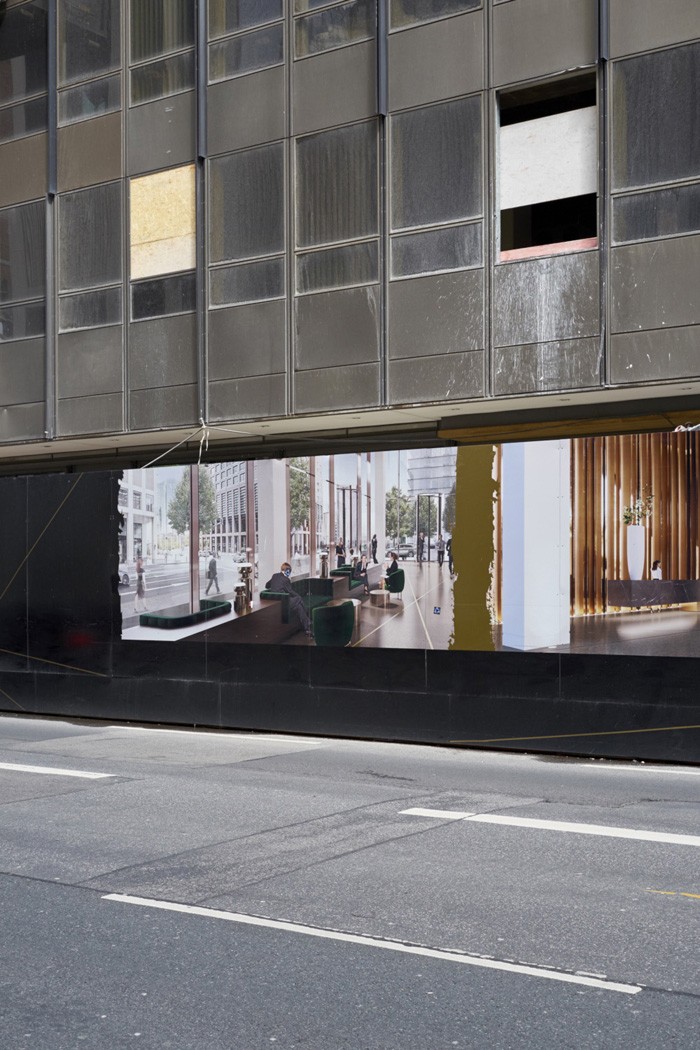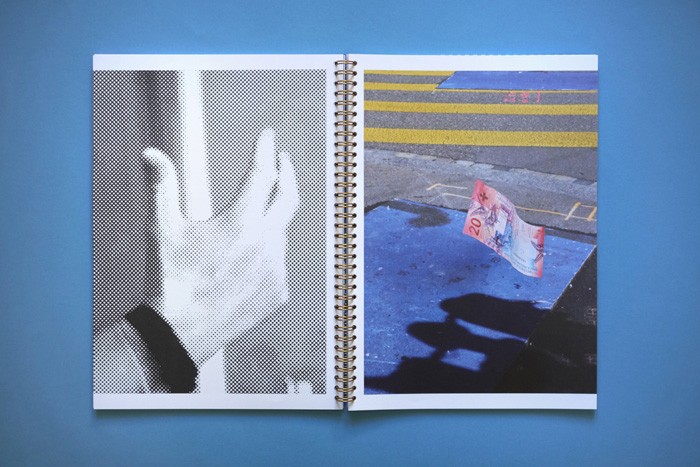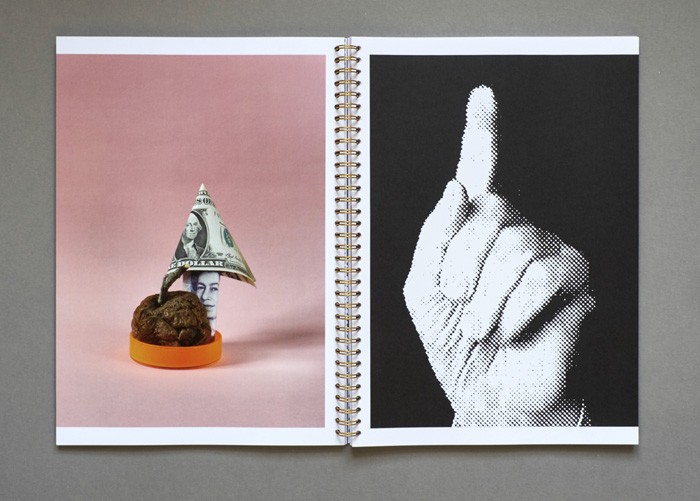 'ELDORADOSOLILOQUISTTRANSMISSIONDECODERCYCLE' - Andreas Frei "Over the past years, launching a new book during Polycopies has become a wonderful tradition. While sadly it cannot happen this time, I continue to work on my latest series - ELDORADOSOLILOQUISTTRANSMISSIONDECODERCYCLE - to be able to present at least two new installments next year. Meanwhile you can purchase the first two books with the 20% discount during the fair – code: POLYCOVID2020 at www.millionbooks.de For more information: http://millionbooks.de/eldoradosoliloquisttransmissiondecodercycle.html Grabung 1 - 1h 1m x 1m - Andreas Frei It is about a man digging a hole in the ground. 10 pages, 6 pictures and an original 4x5 Film Negative. Numbered open edition.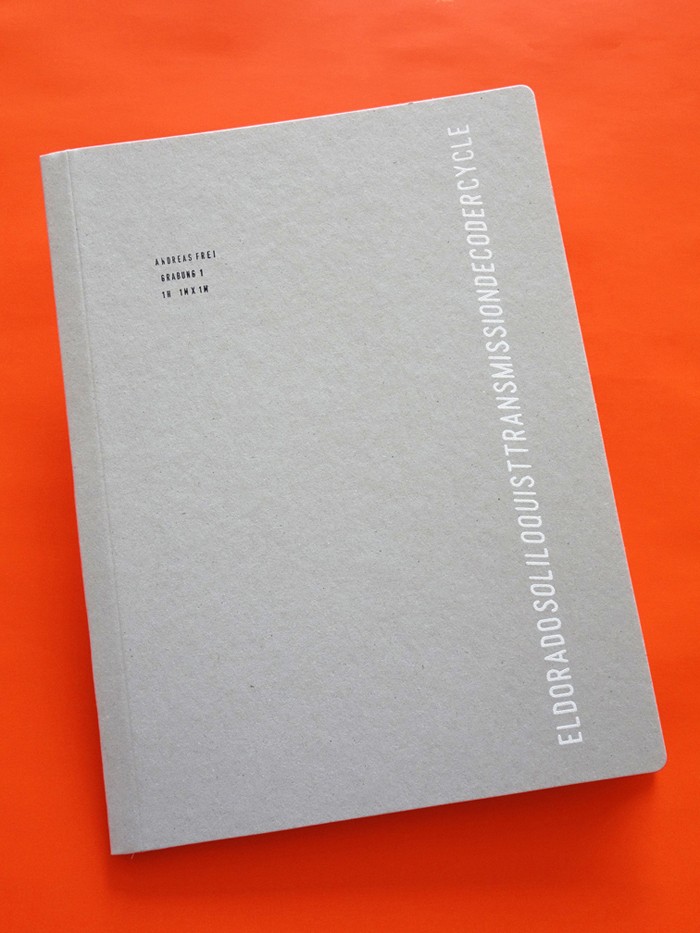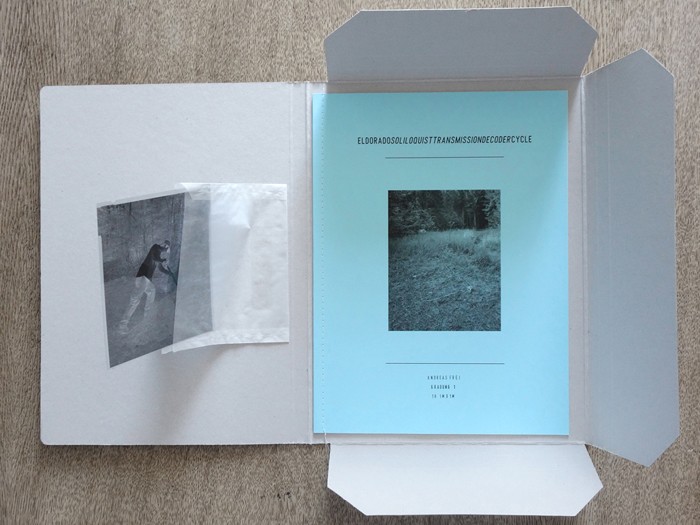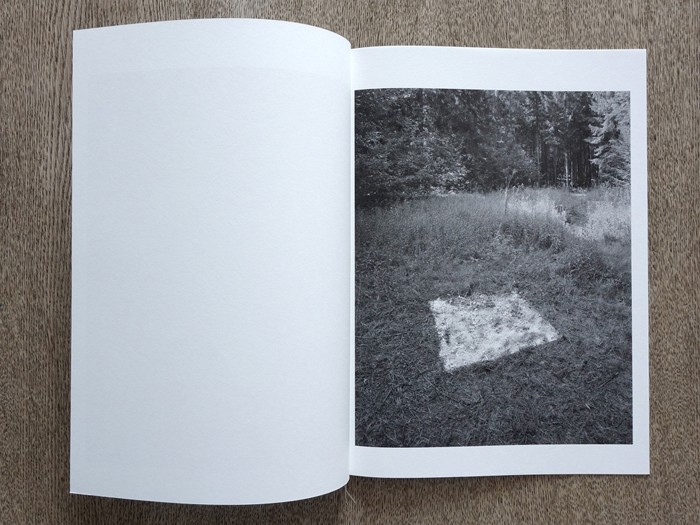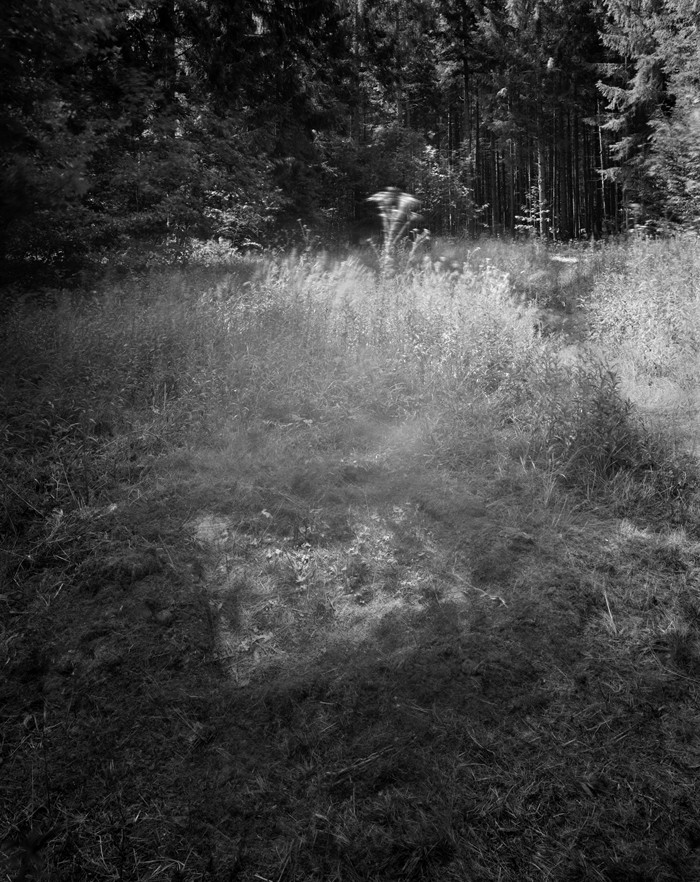 Grabung 2 - 1/2h 1m x 1m - Andreas Frei Digging a hole in a river. 4 pages plus 3 original, handmade, silver gelatin baryt prints. Numbered open edition.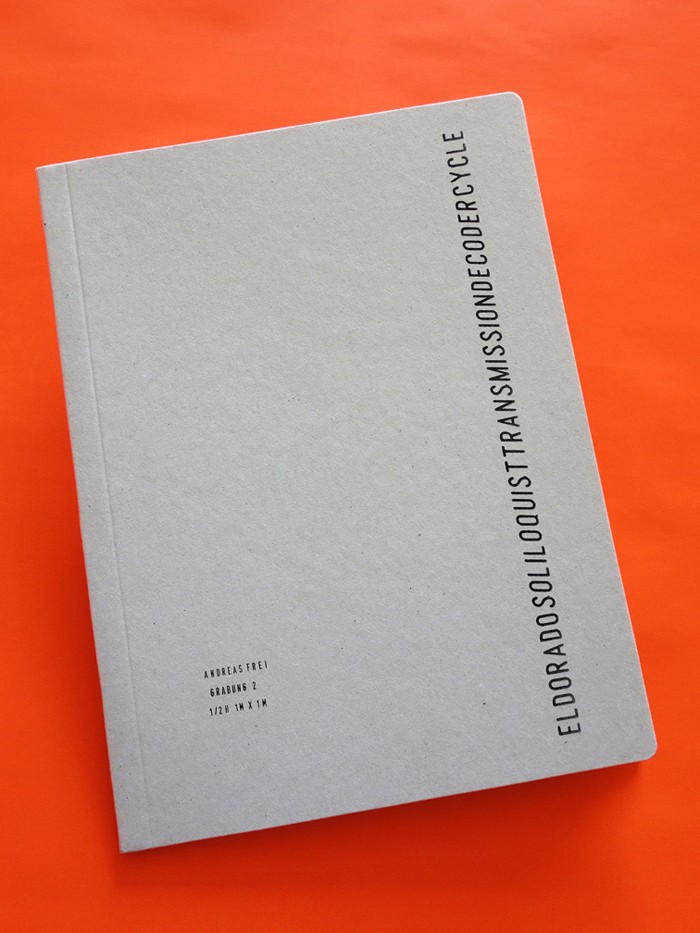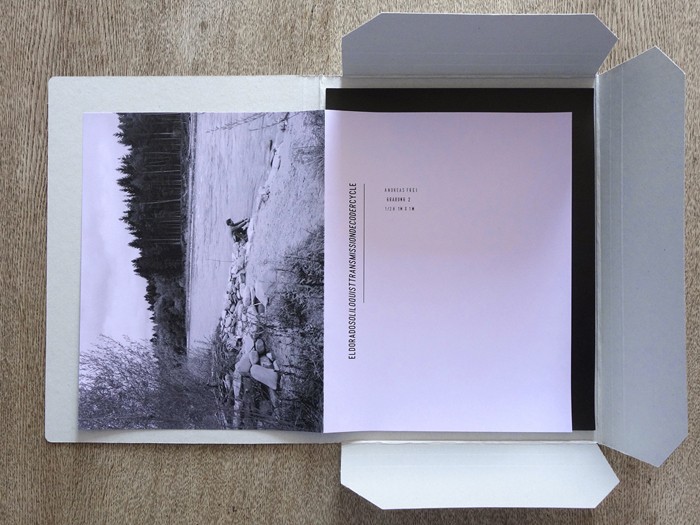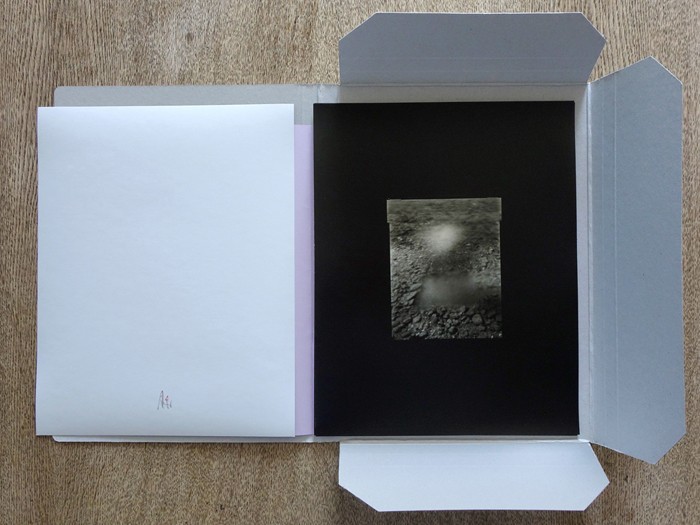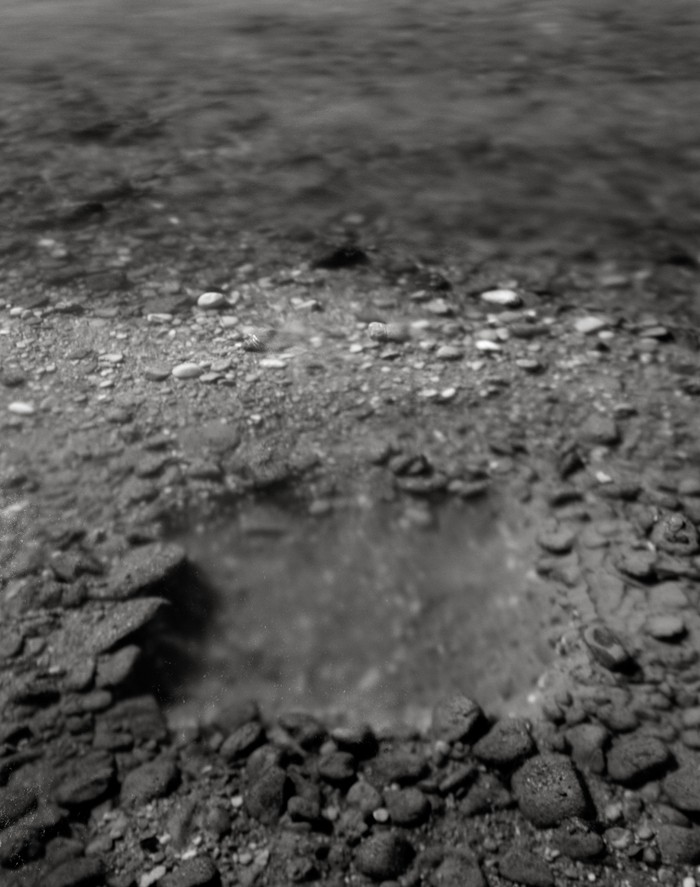 ---
---
PAÏEN 'Flèche' Flèche célèbre les un an de l'anniversaire de l'incendie de Notre-Dame de Paris. Le fanzine est basé sur des extraits vidéos d'une performance commémorative organisée dans les montagnes pyrénéennes en plein confinement au mois d'avril 2020. Plus d'informations: www.instagram.com/p.a.i.e.n Remise de 20% pendant le festival avec le code: POLYCOVID2020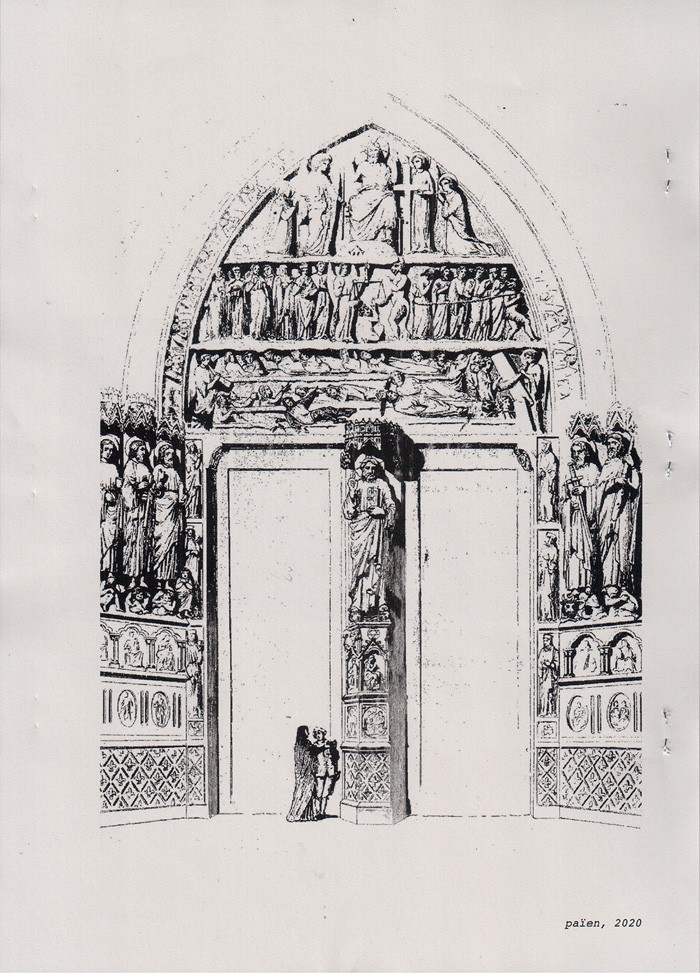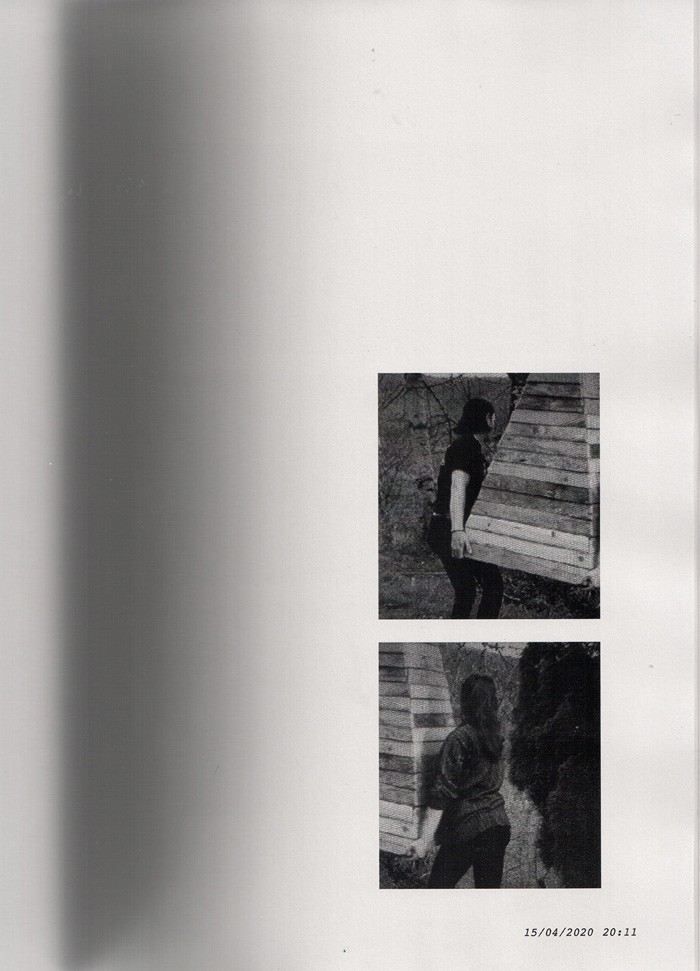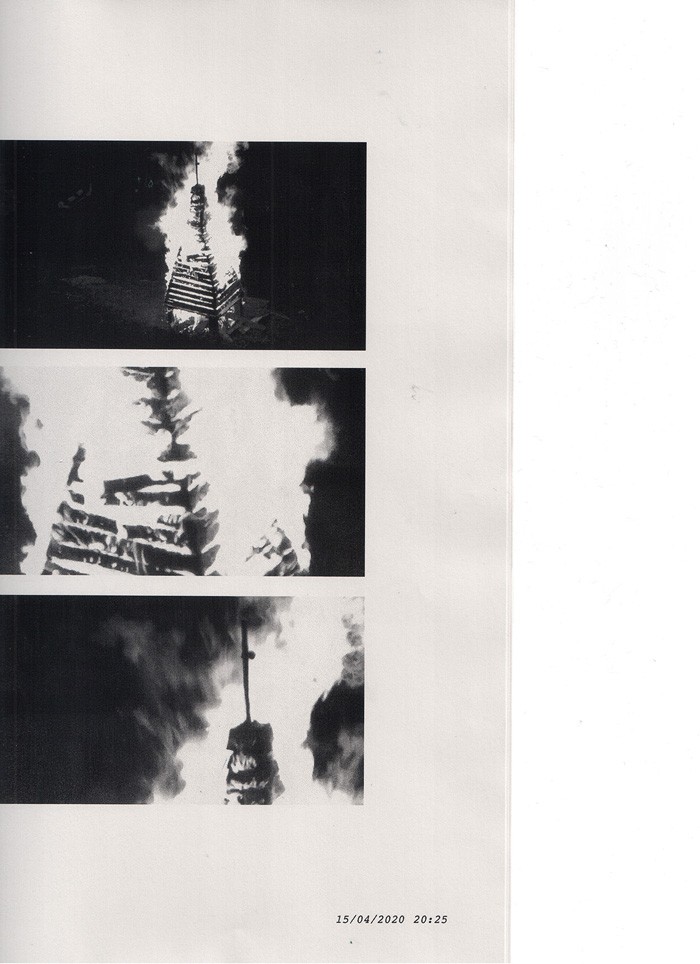 'Sink-hole' Sur la quatrième de couverture de l'ouvrage original « Niragongo », l'éditeur Flammarion circonscrit le décor des expéditions volcaniques d'Haroun Tazieff avec le lexique romantique des Enfers. On ne pourra contredire cette vision dramatique tant la descente au centre d'un cratère en fusion semble s'apparenter à une excursion aux royaumes des morts. Au-delà de la peinture d'une exploration monstrueuse, se dessine dans le récit d'Haroun Tazieff un rapport mystique et charnel au territoire, une appréhension graduée — tantôt délicate tantôt violente — des émotions mais toujours la confession de sensations intenses, quasi transcendantales. À la manière dont Robinson fait l'expérience érotique de la nature dans Vendredi ou les Limbes du Pacifique de Michel Tournier, Haroun Tazieff témoigne de son envoutement brut et sensuel. Jamais nommée, parfois personnifiée, l'entité désignée et source de fantasmes est mouvante en genres. Ce réagencement de textes et d'images met l'emphase sur le caractère érotique de la terminologie utilisée par l'auteur mais aussi permet la construction d'un nouveau récit poétique qui mimerait l'expérience d'un acte sexuel. Plus d'informations: https://paien.info/Sink-Hole Remise de 20% pendant le festival avec le code: POLYCOVID2020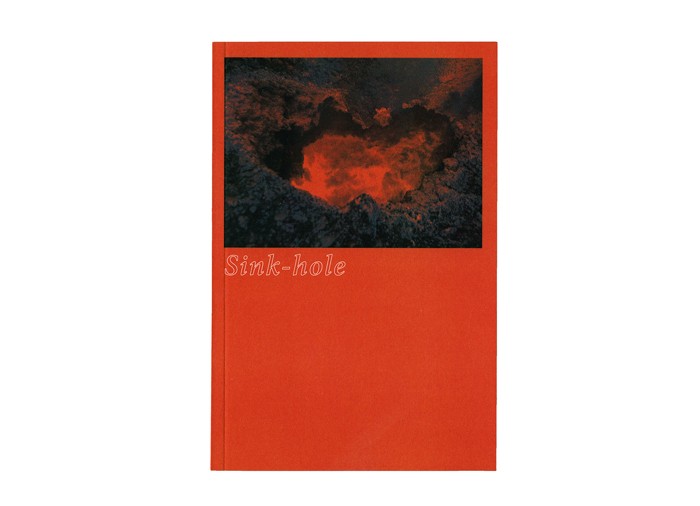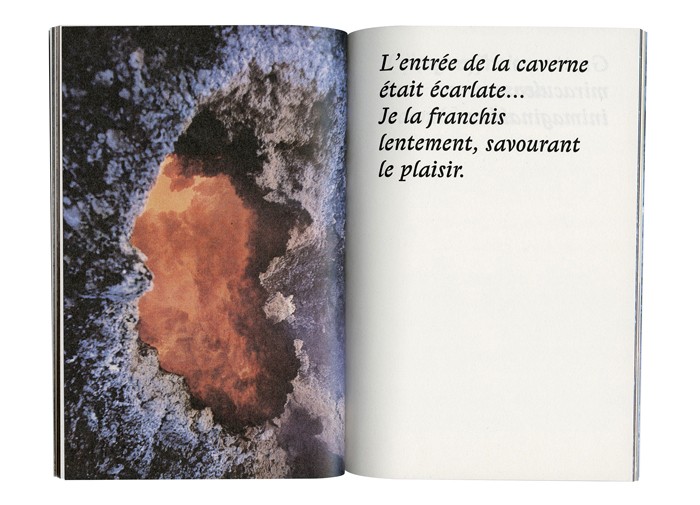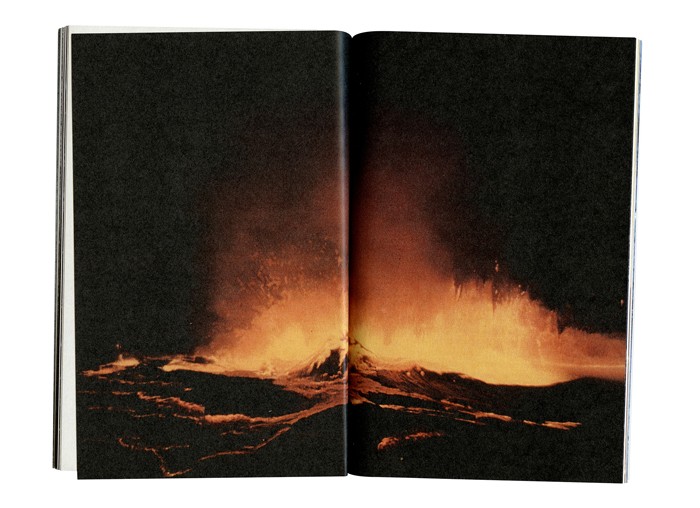 ---
---
DIENACHT PUBLISHING 'Myself, Friends, Lovers and Others' - Arnis Balcus This book is a kind of a portrait of the whole generation, probably the last one before social networks and over-conscious self-representation, when people were much less aware on how they should look on pictures. It's intimate and revealing, but not grotesque. Arnis' pictures radiate some sweet, post-soviet charm and young carefreeness, with which, as being born in Eastern Europe, I can totally relate to. For more information: https://www.dienacht-magazine.com/2020/04/02/arnis-balcus-myself-friends-lovers-and-others 20% discount during the fair – code: POLYCOVID2020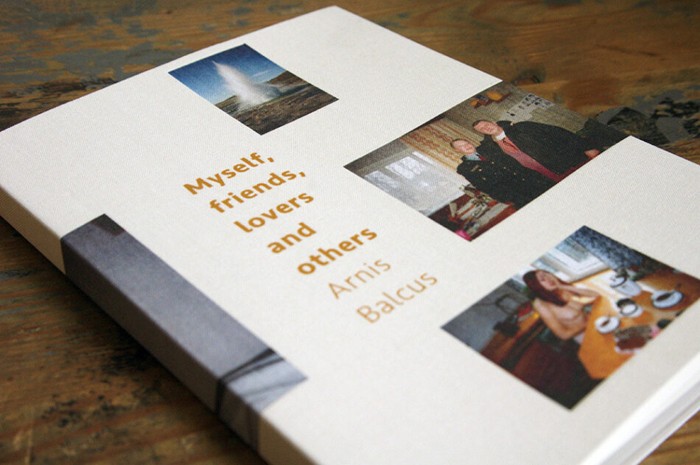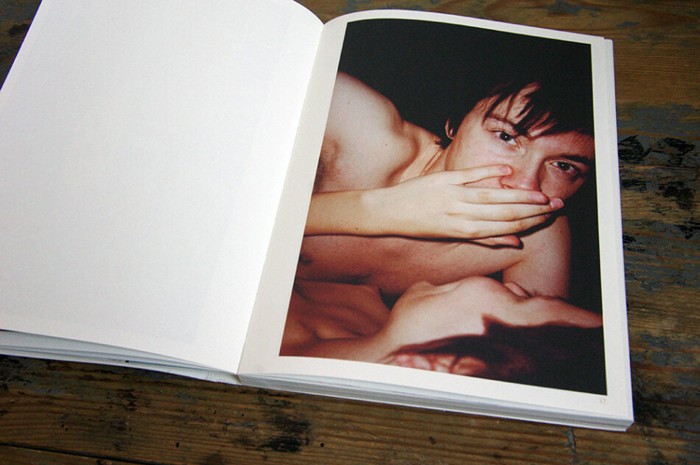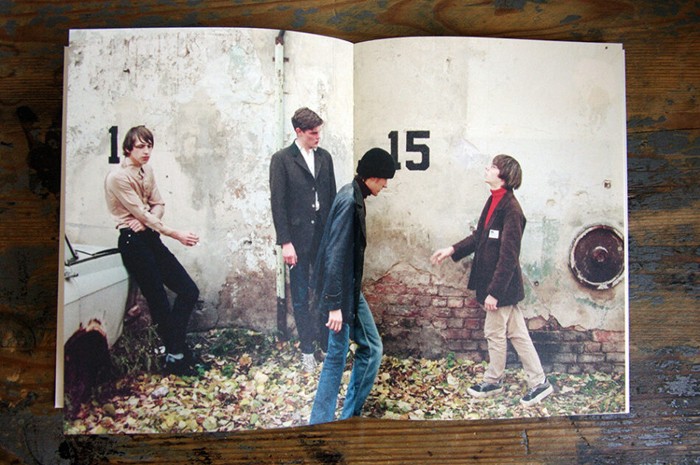 'Invisible Waves' - Christopher de Béthune It's the third book we publish with Chris, and it was supposed to arrive from the printer right in time for Polycopies. It's a gentle gaze in black and white on, in his own words, 'two years of endless blink of happiness'. The book has a silver silkscreened cover and comes with a 13 x 18 cm Print. For more information: https://www.dienacht-magazine.com/2020/10/21/christopher-de-bethune-invisible-waves 20% discount during the fair – code: POLYCOVID2020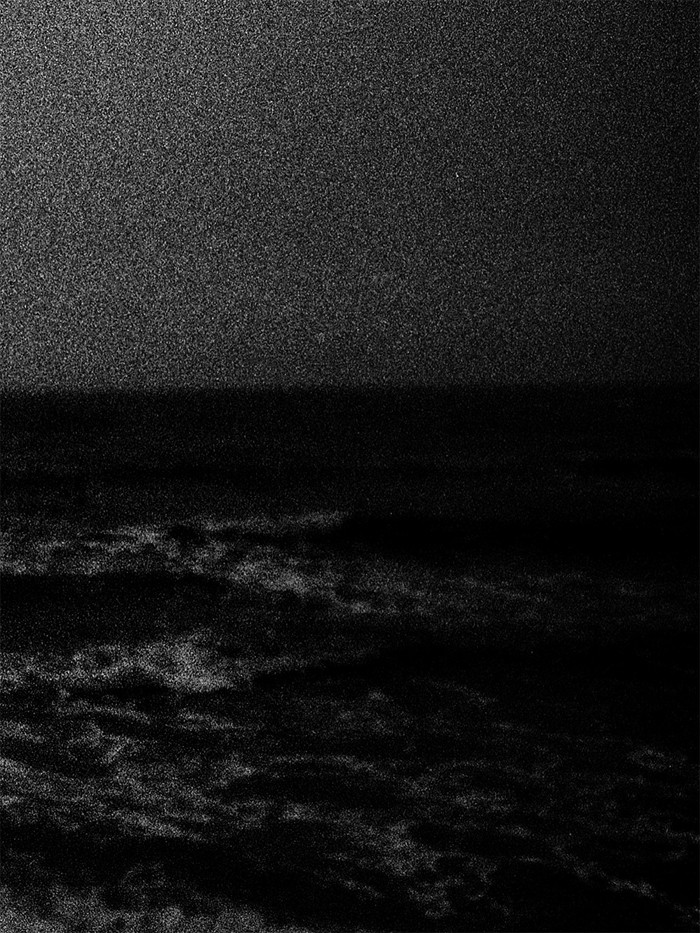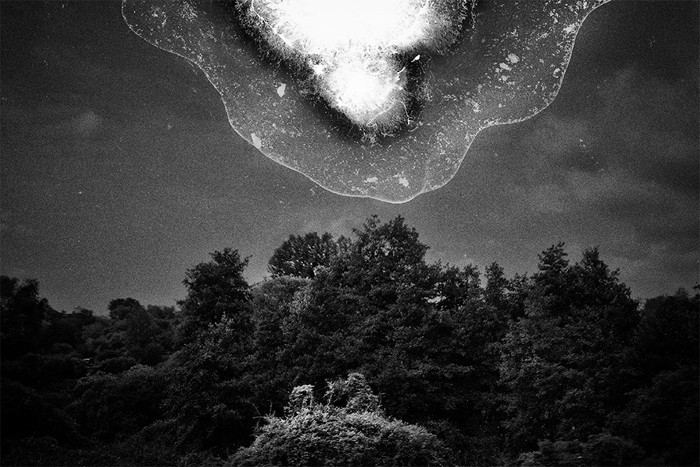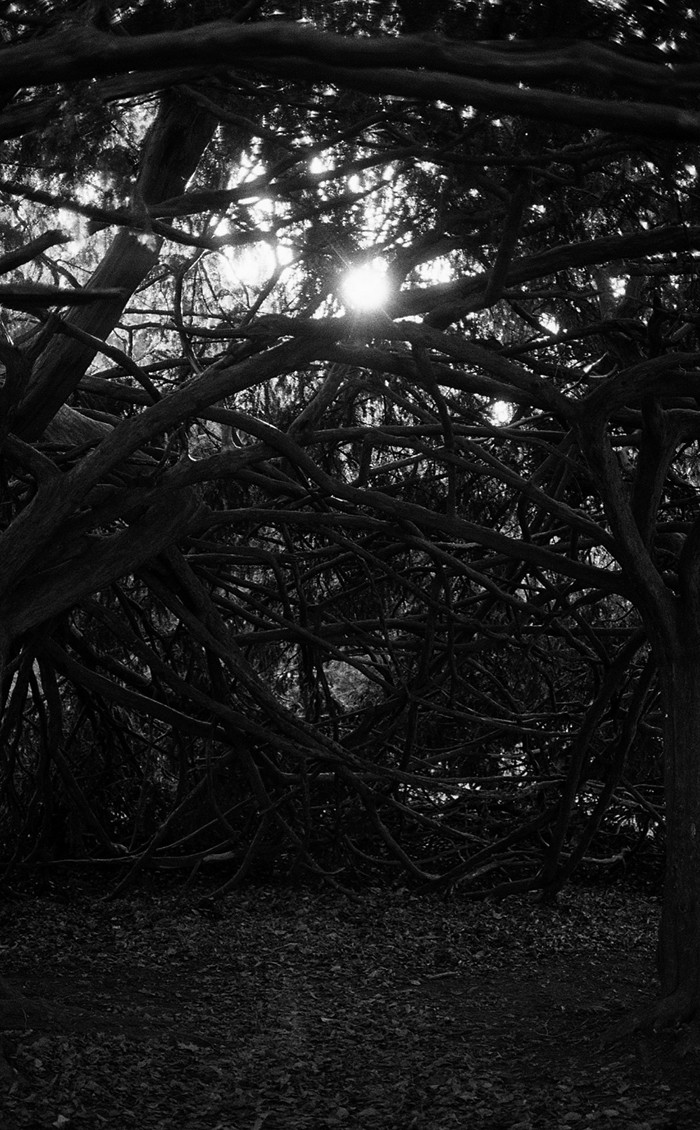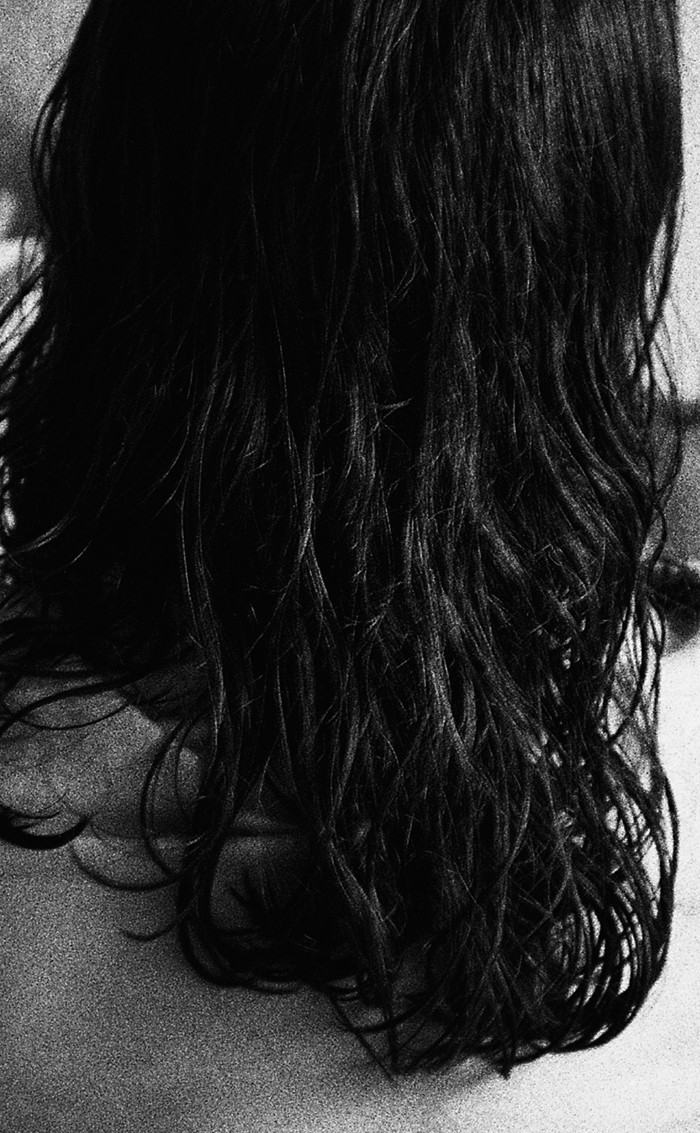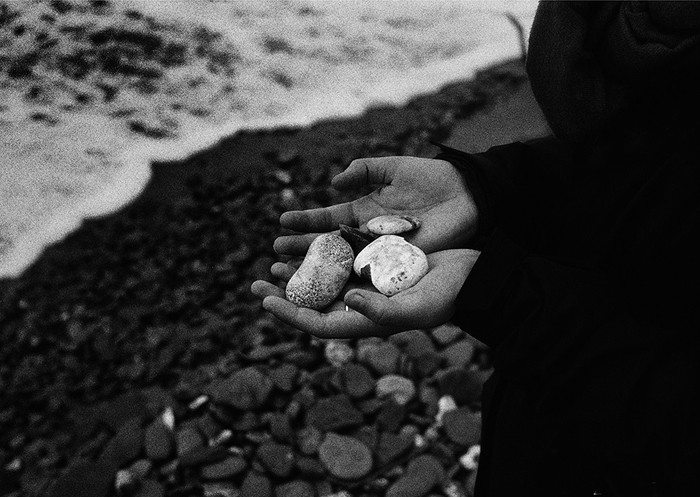 ---
---
LIBRO ARTE 'Saul Leiter: In Stillness' - Yumiko Izu Text: Pauline Vermare (Magnum Photo, New York) Margit Erb (Saul Leiter Foundation) 'Saul Leiter in Stillness' is a quiet tribute to Saul Leiter. Japanese artist Yumiko Izu photographed Leiter's studio three weeks after the photographer's death, capturing the rooms he worked in, and the mementos he left behind: cameras, prints, paintings, undeveloped films and brushes and oil and watercolors and sketchbooks and cups and letters and other relics. In her images, Izu traces Leiter's life and sense for beauty through the artifacts he has left behind in his apartment in the East Village. The book includes long essays by Pauline Vermare (photography curator) and Margit Erb (director of the Saul Leiter Foundation) as well as an afterword by the artist. 'I think that mysterious things happen in familiar places. We don't always need to run to the other end of the world.' — Saul Leiter For more information: http://www.libroarte.jp/yumikoizu.html Shipping costs offered during the fair – code: POLYCOVID2020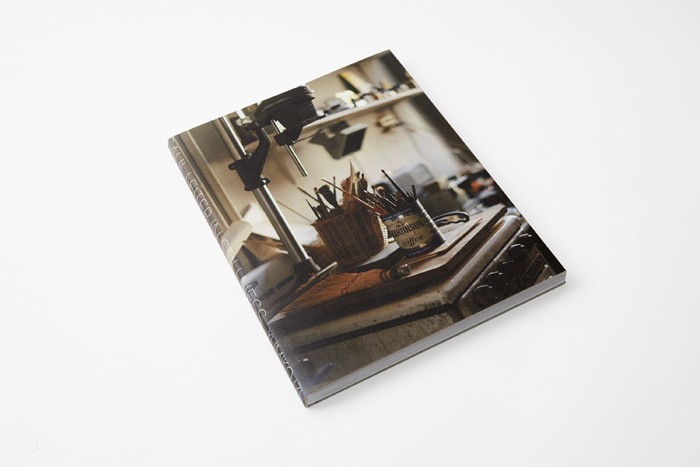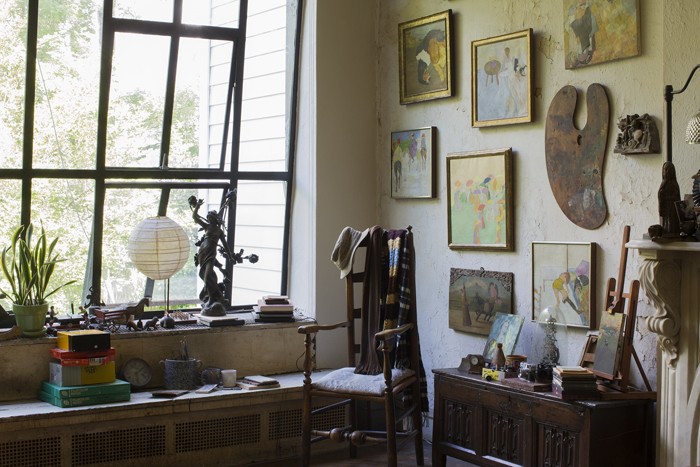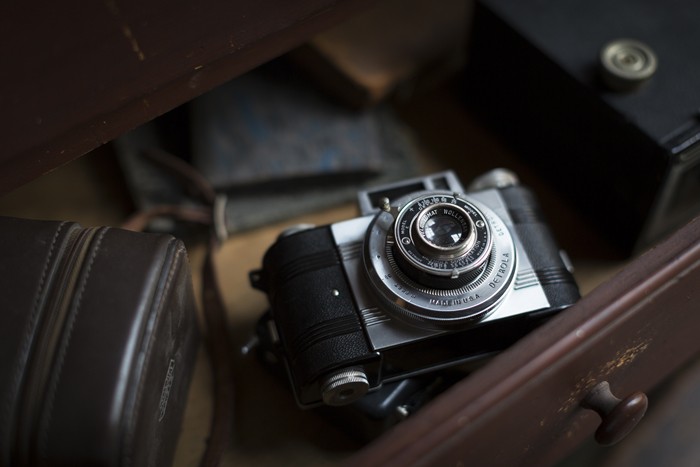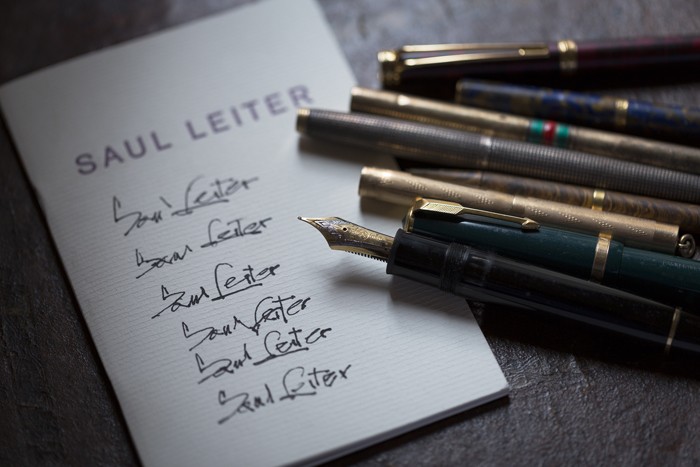 'Ueki' – Yasuyuki Takagi Designer : Eric Pillault Text : Philippe Pons Photographing the relationship between humans and the natural world has been a theme I have explored for the past 25 years or so. As a city boy, the deep natural world was always attractive and yet somewhat foreign to me. That all changed during the six months I lived in Brazil and my experiences there with the land and the peoples brought me to the Amazon Forest. I was mesmerized by the fragrant, lush forests and the unbelievable density of the nature. It made sense to me then that all the human problems on the planet are mostly caused from some sort of power struggles involving land ownership, deforestation, and the expansion of humans. In New York City, where I lived for 22 years, my interest was primarily focused on abandoned lots and community gardens. Places where boxes of land gave some greenery in an urban jungle. These types of green spaces really existed in the most organic forms. Weeds eventually claimed the empty lots, encapsulating even the occasional rusted car. Community gardens, cared for by the benevolence of neighbors, gave city dwellers some reprieve from the concrete. In Tokyo, where I grew up and spent most of my youth, and where I live today, there is a persistence of concrete growth, but nature tries; there are street gardens or spaces where potted plants line small alleys, buildings and homes. The "human made" nature that individuals and communities care for and nourish are often in places of demolition due to modern developments and thus, with these developments, we are moving away from a more traditional ways of life. Japanese people have a long history of rituals and relationships with nature, which are expressed through art; such as carefully tended gardens, flower arrangements (ikebana), poetry, paintings and bonsai. The seasonal viewing of nature remains popular even to this day. Much literature has been produced throughout history about these topics, though most of these arts are practiced by a very small portion of the population and very few new gardens are made today. During the Edo Period, when peace was established between Feudal Lords, Japan came together and the country united. Samurai Lords found other ways to spend their time and enjoy life. Potted plants were one outlet that emerged out of this time and people shared seasonal plants among each other. The potted plants in front of homes still creates a sense of aesthetic and connection to community. Plant life essentially connects people. If you imagine 100 years or more from now, when people look back at our time and see how we connected with nature, it is probably the bohemian street gardens more so than ikebana or bonsai. Community, group driven natural environments, that hold nature and humans together in a shared experience. Even this is threatened to some communities now as expensive real estate development replaces these fixtures of urban life. I believe that this way of sharing nature deserves to have its own history book before this too vanishes. I call this book UEKI.  Statement from Yasuyuki Takagi For more information: http://www.libroarte.jp/ueki.html Shipping costs offered during the fair – code: POLYCOVID2020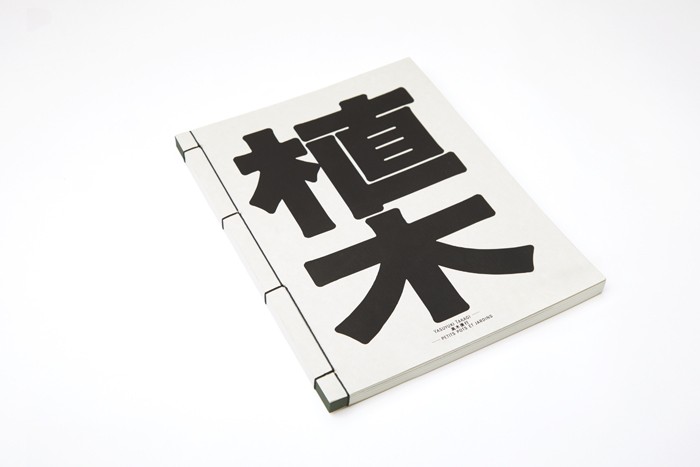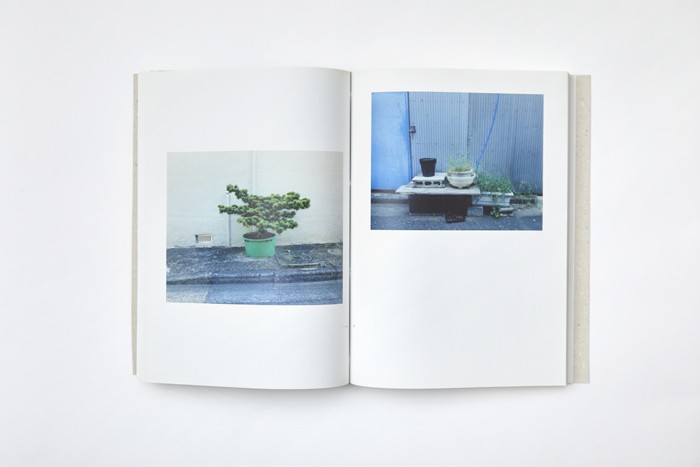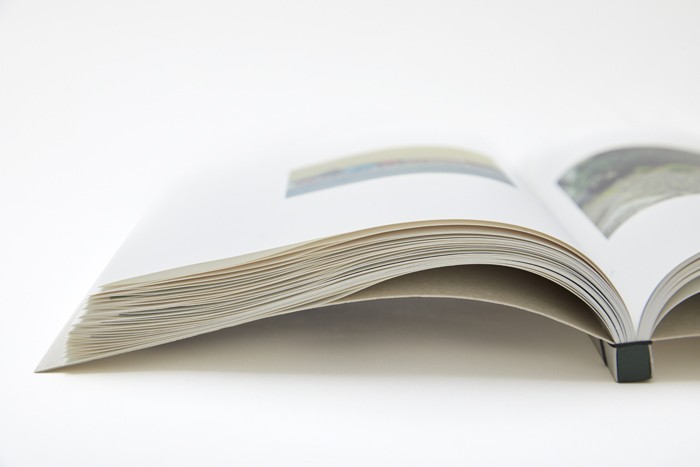 ---
---
PALM* STUDIOS 'Studio Portraits 2015-2020' - Lola & Pani Photography by Lola & Pani Curated by Lola & Pani and Alastair McKimm Introduction by David Campany Alastair McKimm in conversation with Lola & Pani by William Barnes Design by Jamie Allan Shaw Original artwork hand printed by Daren Catlin Post production by Ink Prepress & colour proofing by Krzysiek Krzysztofiak 56 UV coated colour plates "Of the forms of photography, or photo-projects that are around today, very few go all the way back to the beginnings of the medium. The portrait survey is one of them. It appeals to that deep desire to gather and collect, to organise and take stock, to assert some kind of order upon a world forever slipping into the past, or into disorder. That is the slightly cold-hearted motivation, but the portrait survey can also be an occasion for much warmer things: empathy, exchange, collaboration, even community. Pani Paul and Lola Paprocka have gathered together images of young people people they invited to be photographed at Palm Studios in East London over the last five years. Friends. Friends of friends. Fashion people. Music people. Artists. Skateboarders. A creative scene, in all its emergent and fragile energy." / David Campany For more information: https://palmstudios.co.uk/product/studio-portraits-2015-2020/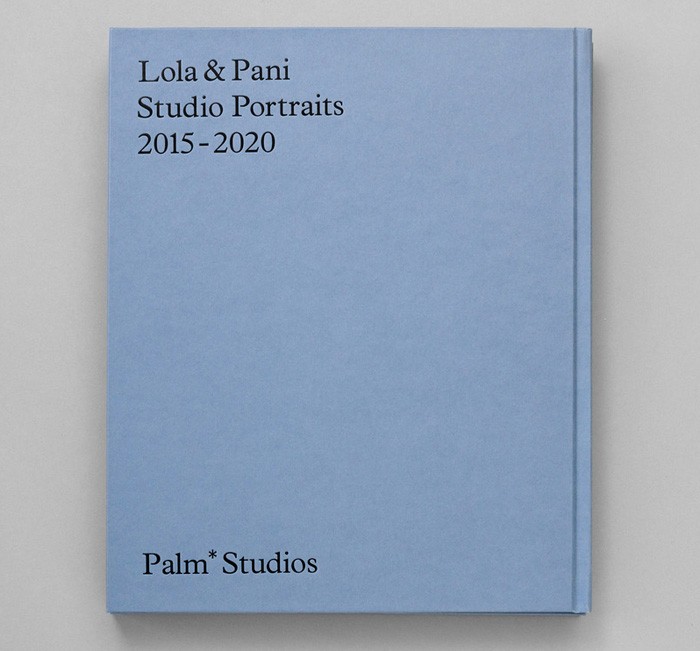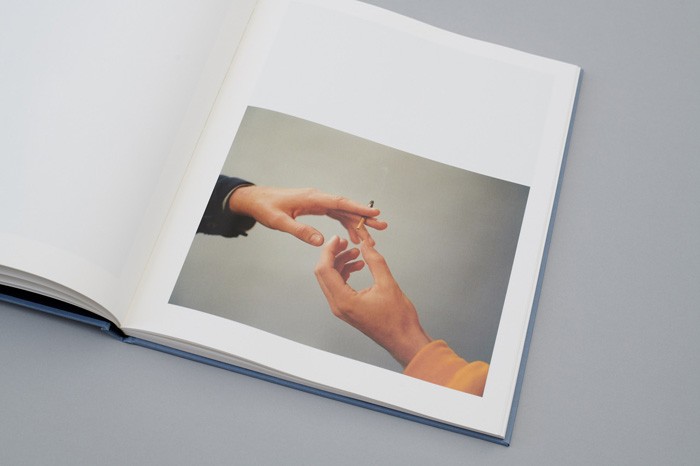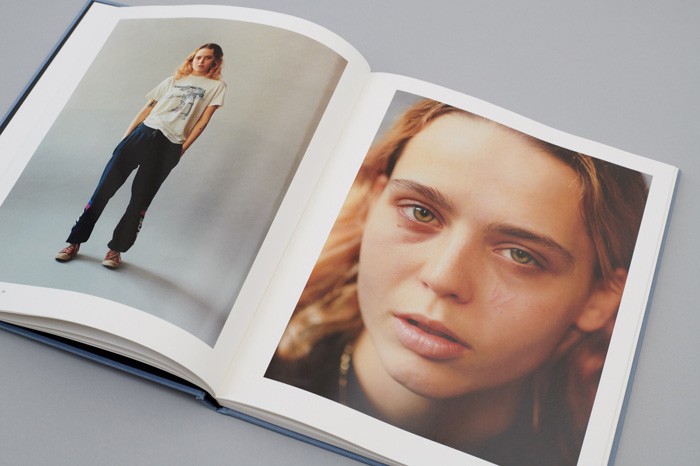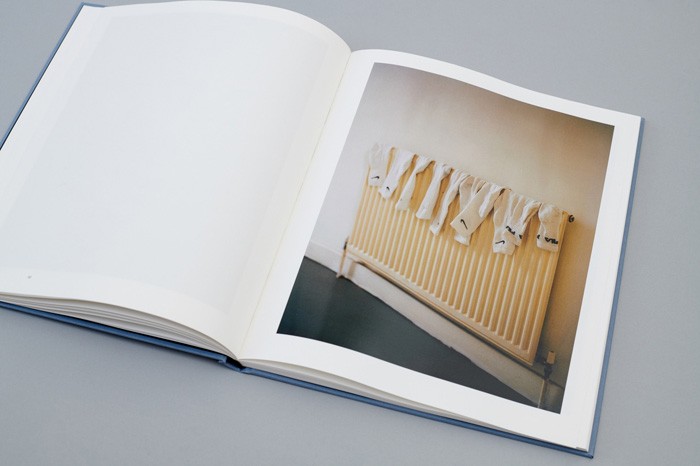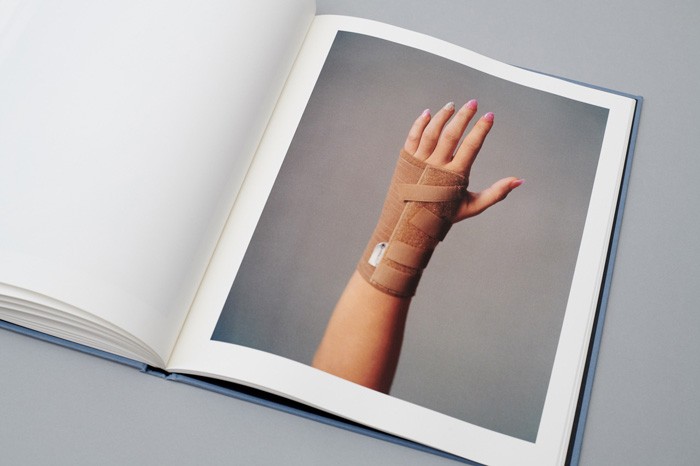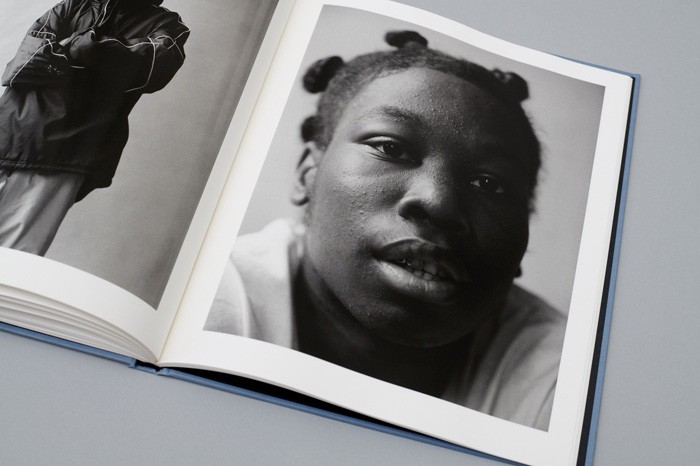 'When a Man Loves a Woman' - Molly Matalon https://palmstudios.co.uk/product/when-a-man-loves-a-woman/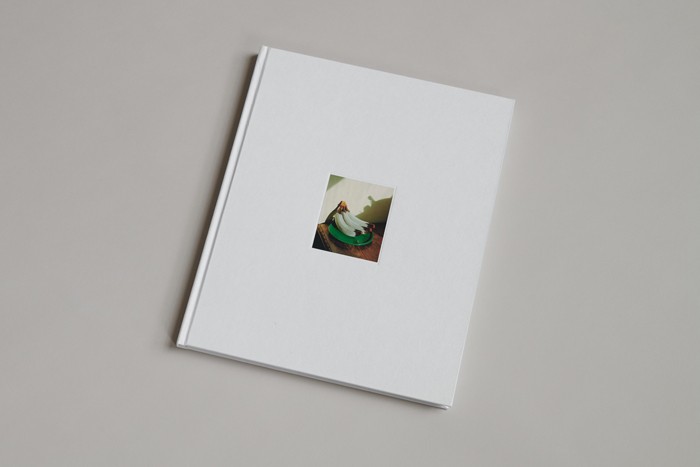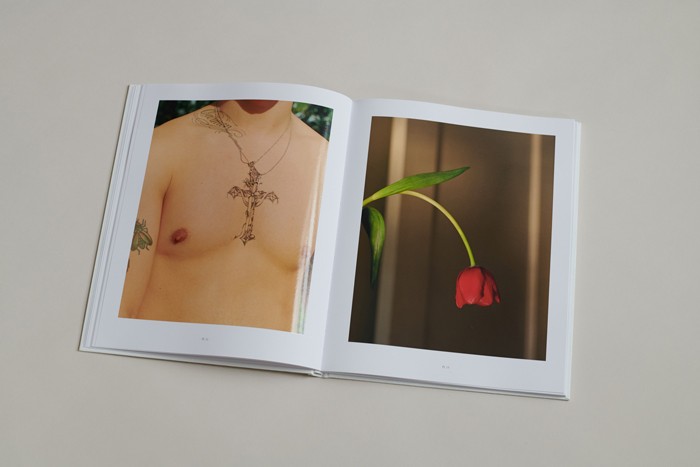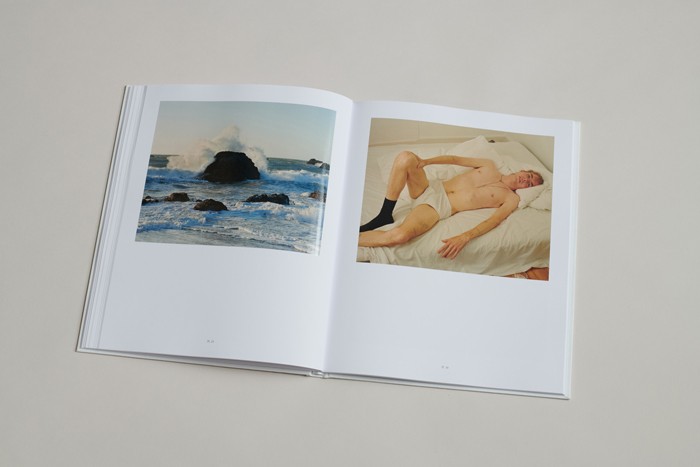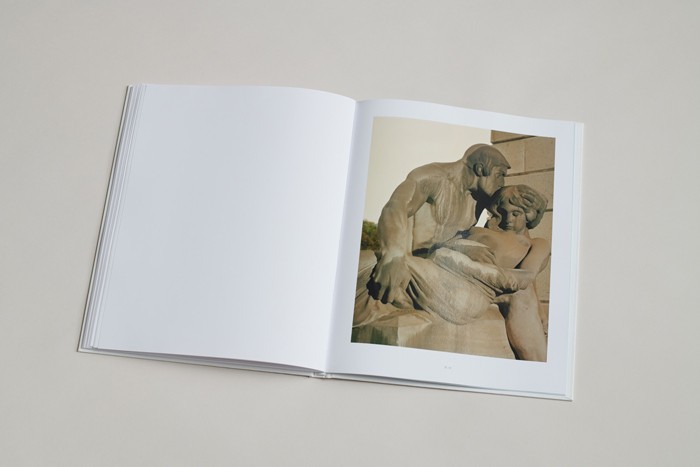 Molly Matalon's When A Man Loves A Woman operates within a genre of photographs that depict the complicated interplay of desire and vulnerability. Matalon alternately plays audience, director, and participant in staged photographs with male subjects, typically in interior (and historically gendered-female) spaces. These subjects are friends, lovers, and acquaintances, flowers in bloom or decay, ripened or softening fruit, and objects at the emotional interstice of enjoyment and disgust. The photographs often catalogue ephemeral encounters and consumable natural objects, easy emblems of love, fertility, and beauty arranged in domestic settings or apt sites for a first date. While they truck in the popular language of what love, desire, and intimacy look like, this belies a more complicated origin. Drawing from the male-dominated history of "straight photography," Matalon's images have a seductive clarity that evokes how our perceptions are sharpened in the excitement of an erotic encounter, and how those encounters are packaged and marketed back to us. But the intimacy being proffered by the subject or conjured by Matalon is rarely explicitly sexual, but rather quiet, vulnerable, tenderly perverse, akin to the tentative probing of someone seeking intimacy rather than a confident recounting of conquests by someone who has found it. The photos are a reciprocal performance: the chance for Matalon to create a close atmosphere with a subject under the pretext of a photo, and a chance for that subject to express their hope to be desired by a future audience. It is a collection less about the friction of bodies, which are often formally isolated in Matalon's compositions, than the vivid and vivifying frisson of encounter. While Matalon is delicate to never skewer the performers in her photographs, she often skews her depiction of them toward revelations about how they wish to be seen. Matalon's photographs thereby represent a collaboration in which, as Chelsea Hodgson says in her essay, she graciously permits her subjects to feel they are inventing seduction. They act as a typology of what and whom Matalon desires, staged to reflect that desire back toward the camera. They are not expressions of the girlboss's demand to get what she wants, but instead a woman's assertive, unresigned, and collaborative seeking toward forms of intimacy on the terms most available to her. This activity shares a dialectical kinship with work like Eve Fowler and Philip-Lorca diCorcia's respective hustler projects. A viewer apprehends how a man's performances of seduction, or self-aware rehearsal of desirability, can lay bare a common longing to be longed for. Yet unlike the power dynamics of diCorcia and Fowler's, Matalon's images are not fraught with questions about the socio-economic dimensions of her subject's vulnerability. Matalon's subjects are friends and friends-of-friends, casual lovers or acquaintances standing in as such, people to whom she has felt an attraction that is often, in her own telling, unrequited. When A Man Loves A Woman is less a typology of men than the fluid reckoning of a woman pursuing, through the vehicle of photography, an expression and clarification of her own desire, and a celebration of the medium's capacity to make desire — for beauty, durability, youth, affection, and admiration — manifest. The stakes, of course, are larger than one photographer's proclivities or appetites. The book's coda expresses the deeper activity of Matalon's project. Its subject is a sculpture of a couple embracing, or rather a man — hulking, muscular, squared — holding a svelte, topless, and wholly passive woman. It's plain to read a normative idea of love and affection in the statue's gesture, but that gesture is undercut by Matalon's focus on surface: it is sooty and blackened, somehow both dusty and damp, caked in thick particulate but oddly and unctuously wet. It is a fitting symbol of how Matalon complicates our idealized visions of love at peak ripeness. Her photographs don't sully or tarnish the thing, but rather look carefully at how a miraculous and living wetness can emerge from within the dusty modes and models of how we strive to love and be loved.
Nich McElroy
'When a Man Loves a Woman' - Molly Matalon
Limited edition book + print For more information:
https://palmstudios.co.uk/product/when-a-man-loves-a-woman-limited-edition/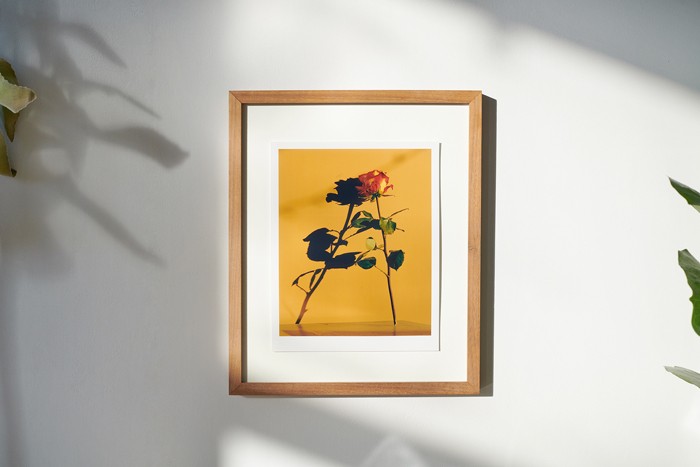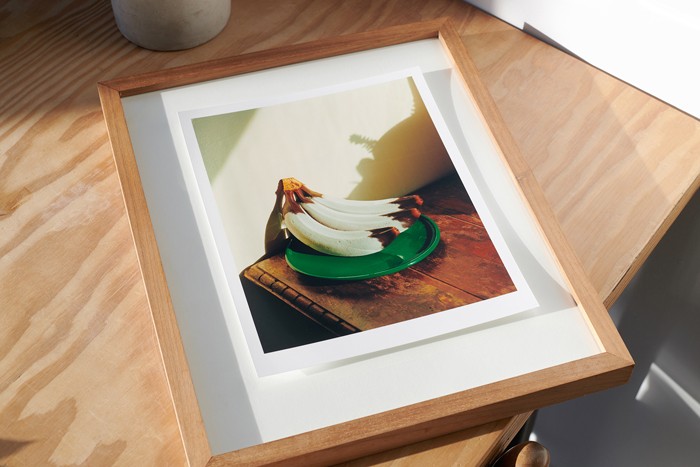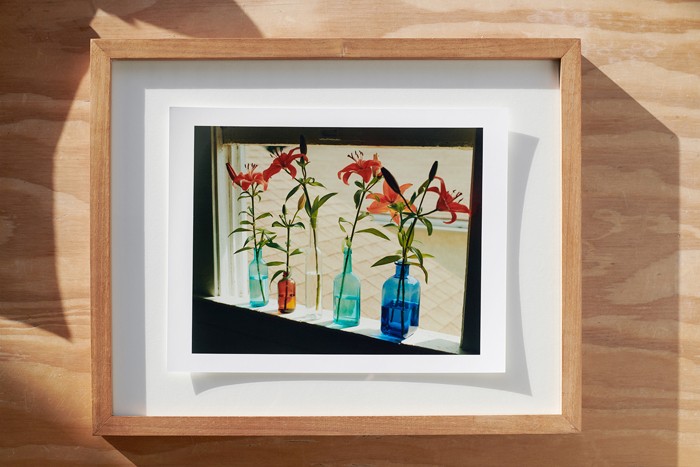 ---
---
WITTY BOOKS 'How I tried to convince my husband to have children' - Olga Bushkova 'How I tried to convince my husband to have children' is an autobiographical book about a woman's obsession with becoming a mother and her constant discussions with her partner in order to convince him." For more information: https://witty-books.com/How-I-tried-to-convince-my-husband-to-have-children-Olga-Bushkova 20% discount during the fair – code: POLYCOVID2020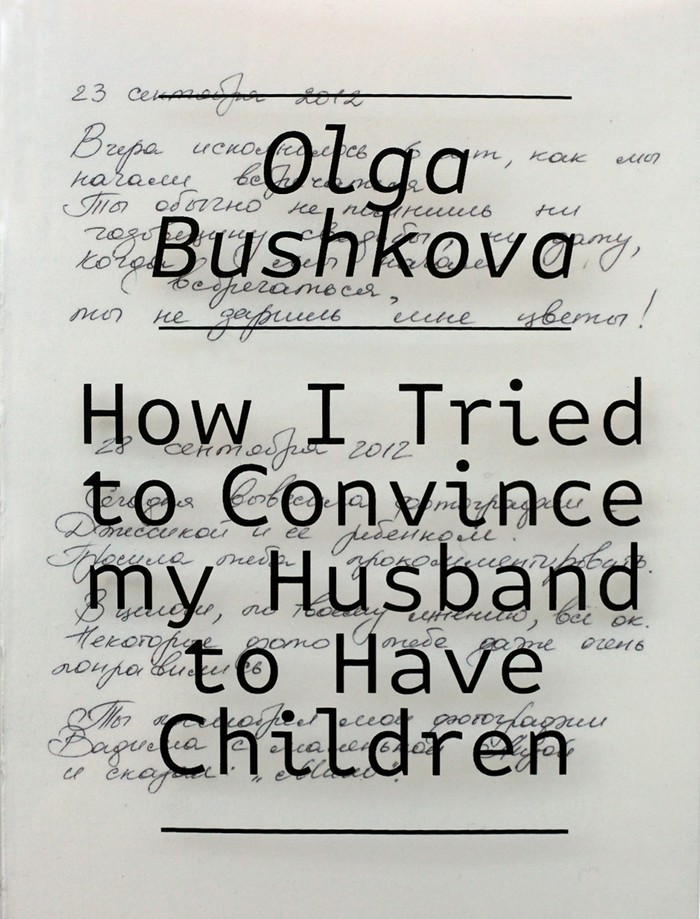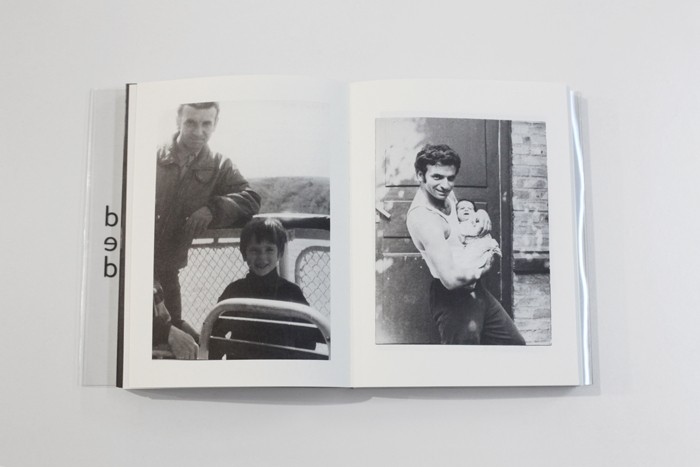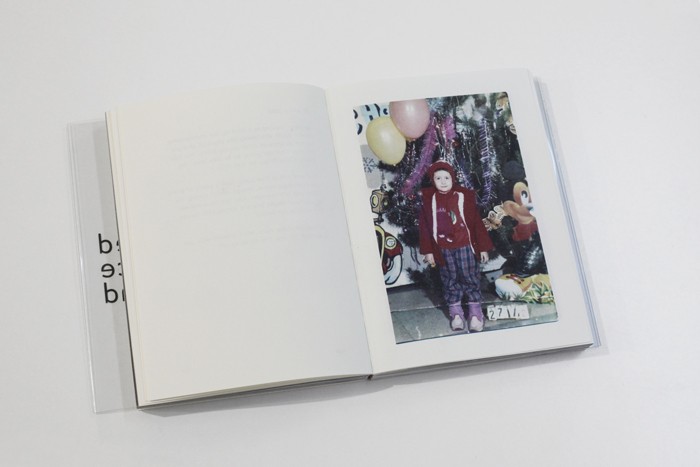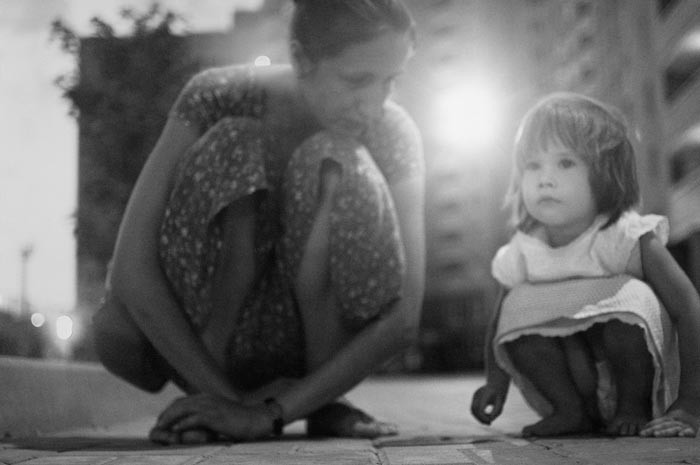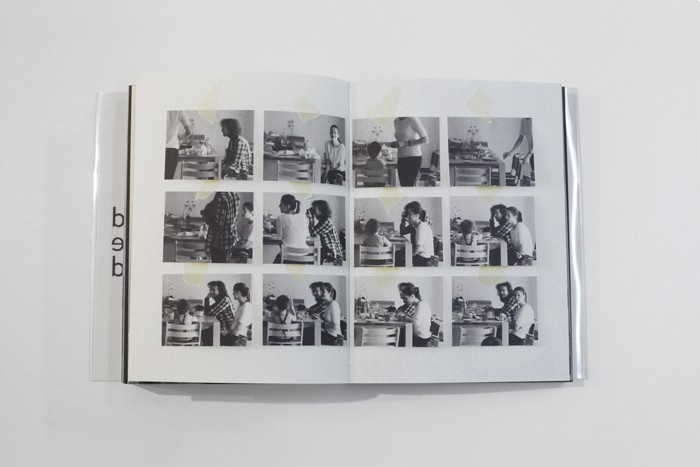 'PSALM' - Massimiliano Tommaso Rezza "Inspired to The poem Psalm by Paul Celan is an sorrowful chant that adverts to a state of total loss of orientation" For more information: https://witty-books.com/PSALM-Massimiliano-Tommaso-Rezza-preorder 20% discount during the fair – code: POLYCOVID2020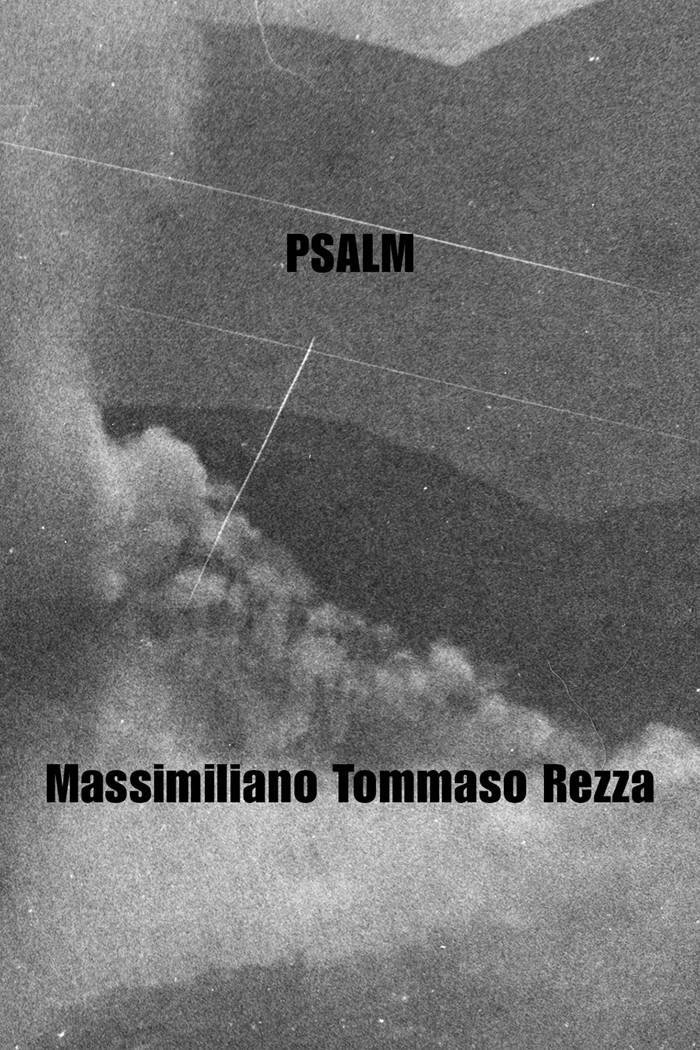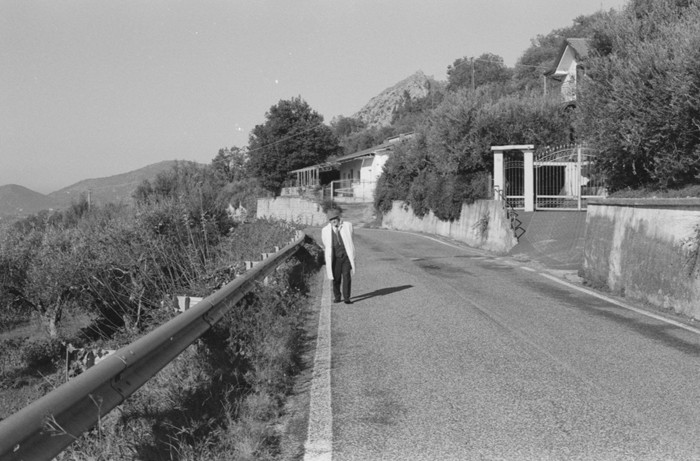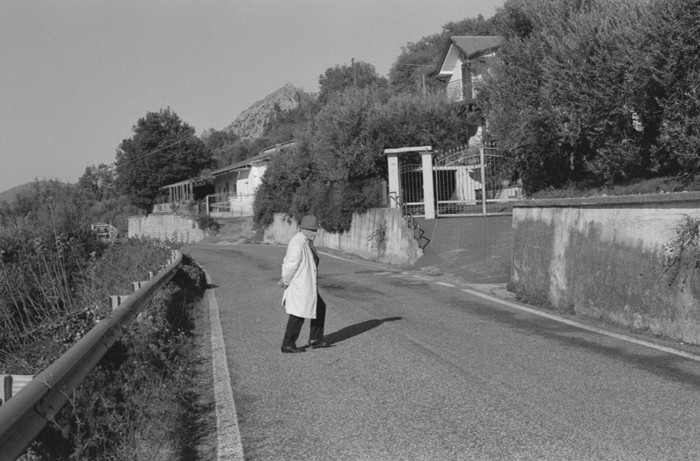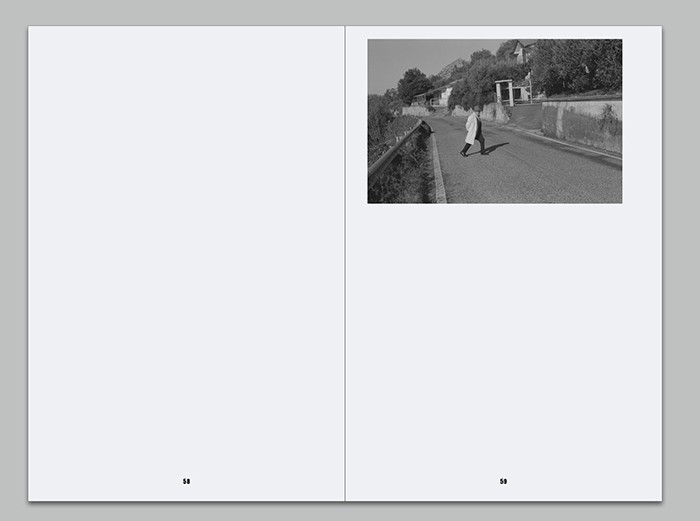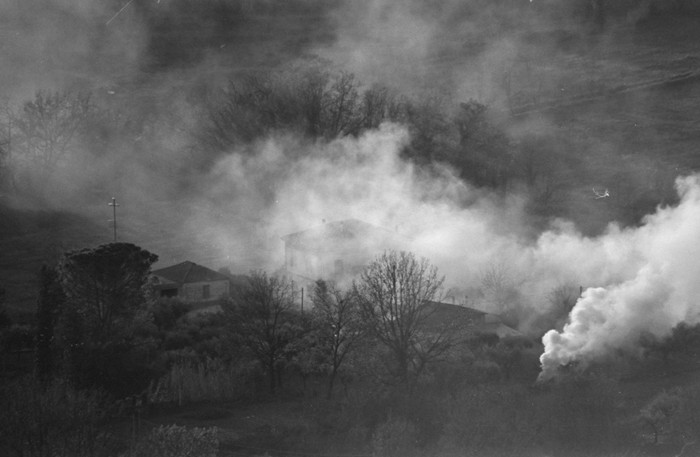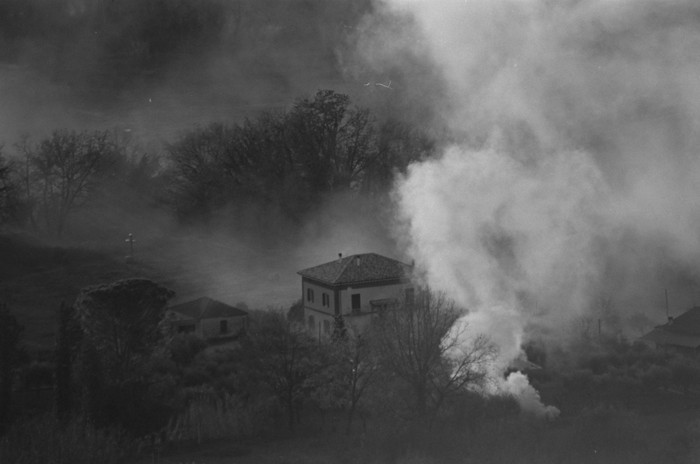 'Flattened in Time and Space' - Angelo Vignali "Flattened in Time and Space by Angelo Vignali is a fascinating photographic epos, traveling between fiction and reality. His way of keeping people puzzled with his storytelling and narration is new in this field." / Erik Kessels For more information: https://witty-books.com/Flattened-in-Time-and-Space-Angelo-Vignali 20% discount during the fair – code: POLYCOVID2020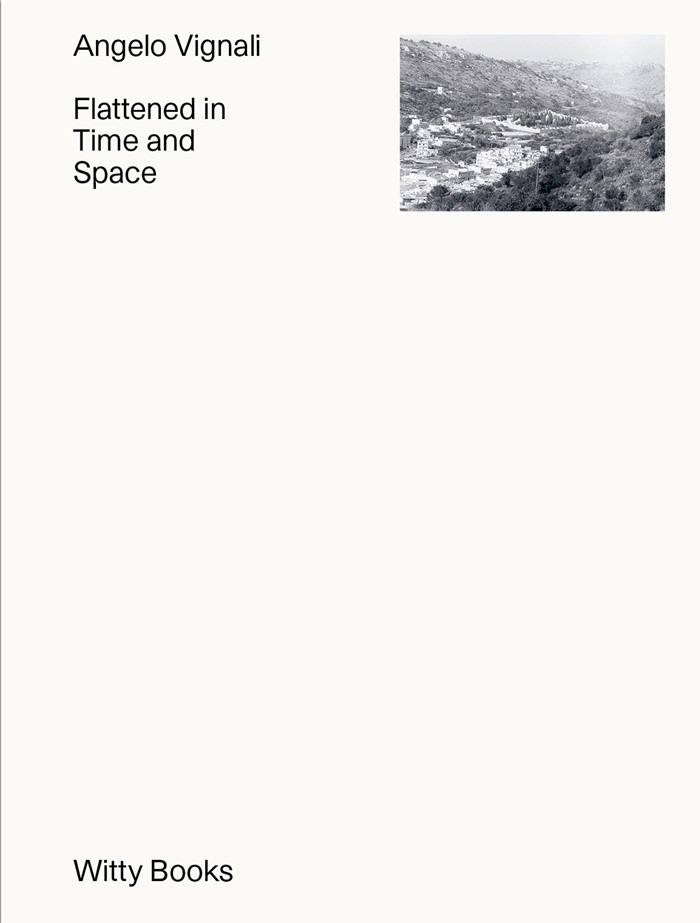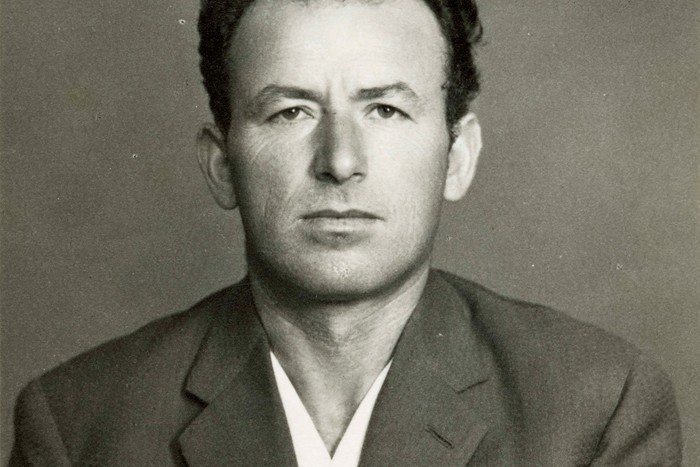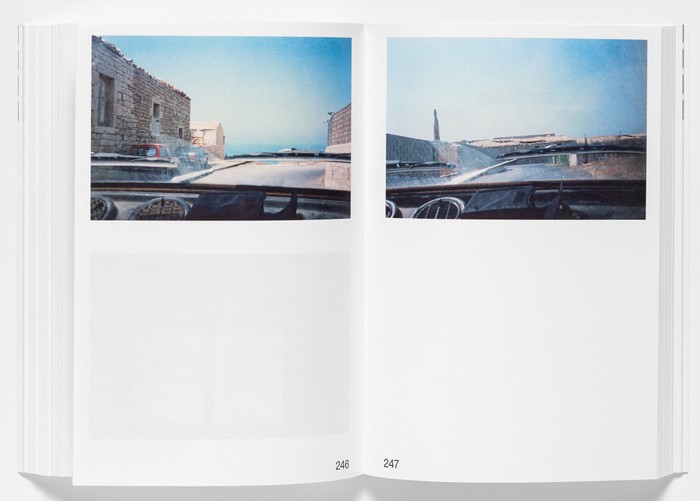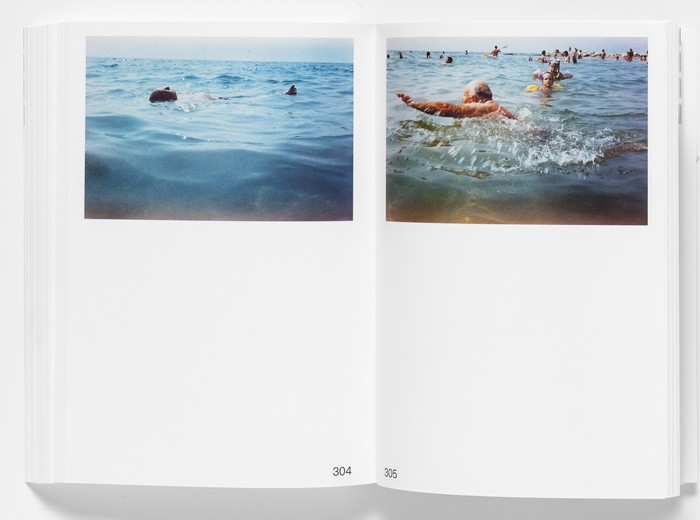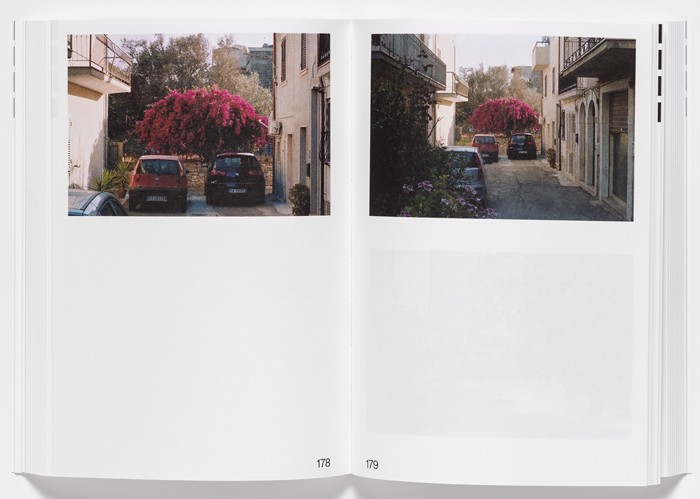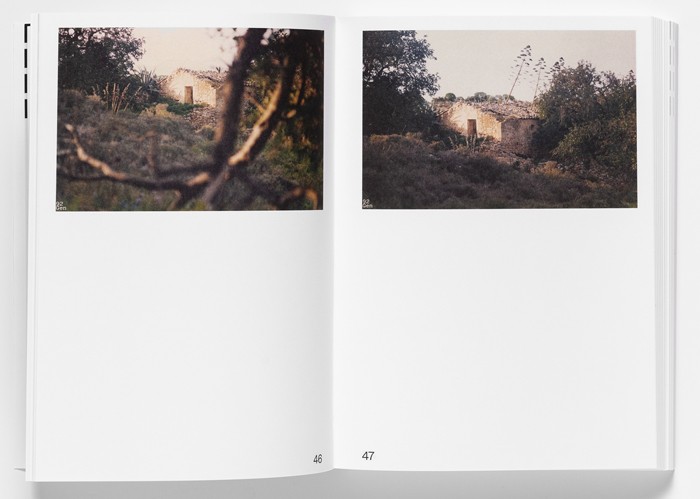 ---
---
ÉDITIONS SUR LA CRÊTE 'L'entretemps' - Jérôme Blin Textes Emilie Houssa format 21.5x28 cm / 112 pages Reliure à la suisse La série présentée dans ce livre a vu le jour suite à trois résidences artistiques réalisées dans trois communes des Pays de la Loire, en France. Jérôme Blin photographie des héros contemporains qui vacillent et se battent contre leur quotidien. Il parvient à faire émerger de ces adolescent·e·s une poésie et une singularité forte. L'auteur, par la succession de portraits et de paysages installe une ambiance douce, sensible mais aussi une tension sous-jacente. Qui regarde qui ? Qui jugeons-nous ? Les photographies de Jérôme Blin ne dénoncent pas, n'interpellent pas, ne constatent pas, elles jouent. Elles mettent en scène des situations, des décors, des personnes. Elles rebattent les cartes d'un quotidien si souvent analysé : la sociologie pâteuse de la diagonale du vide. Tous ces mots pour ne rien voir. Dans le travail de Jérôme Blin les gestes font enfin taire les mots. On ne peut pas dire le silence, mais on peut le regarder et sentir tout ce qui s'y passe. Le silence s'interprète à l'infini et ce sont ces milliers de possibles qui soufflent lentement derrière les adolescents que photographie Jérôme Blin. Des adolescents héros du vide affrontant l'ennui à mains nues. Extrait du texte d'Emilie Houssa accompagnant le livre. editionsurlacrete@gmail.com https://www.instagram.com/editions_surlacrete/ Edition courante : 35 euros (+ 8 euros de frais de port) Commander/order: https://www.paypal.com/paypalme/SURLACRETEeditions Frais de port offerts pendant le festival / Shipping costs offered during the fair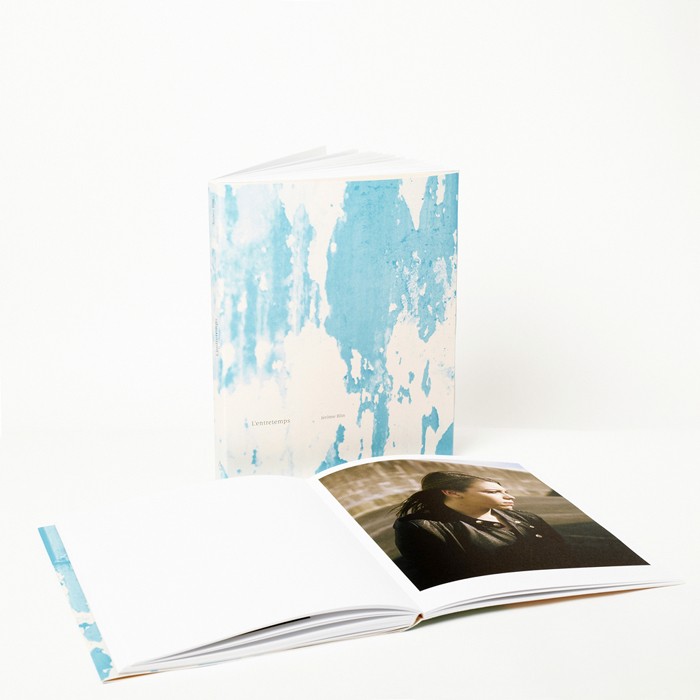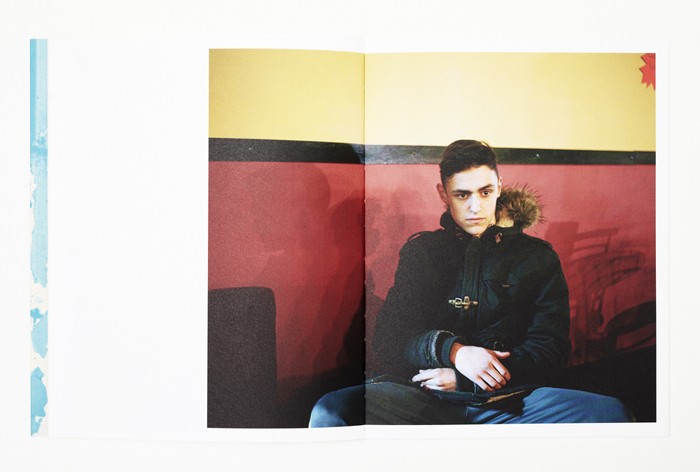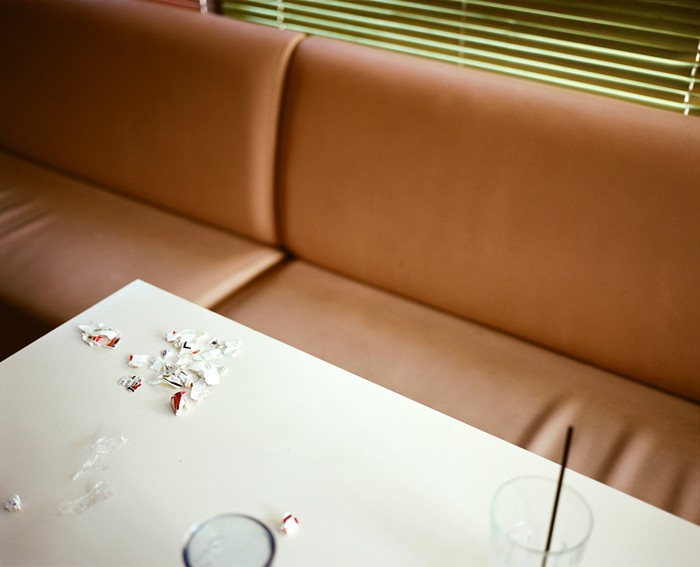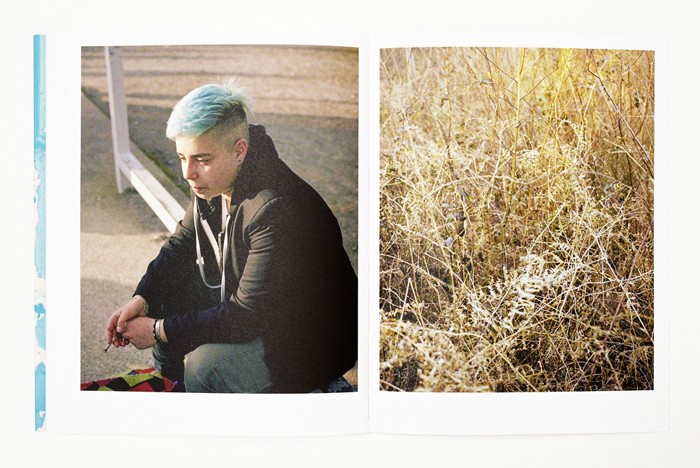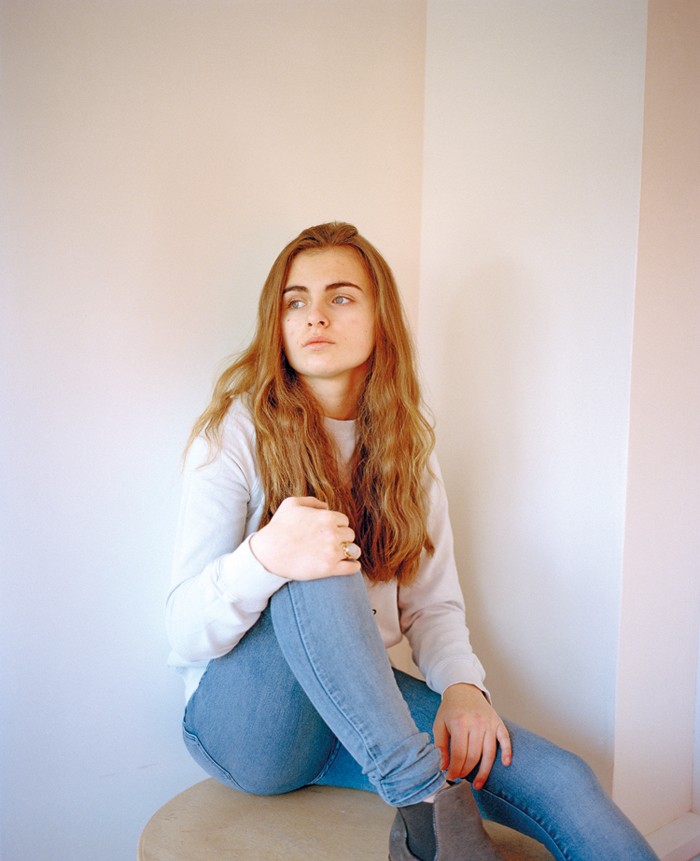 'Les jours couchés' - Pierre Faure Texte d'Hélène Gaudy Format 20x26 cm / 60 pages / 42 photographies Noir&Blanc Piqure Singer Nous sommes très heureux d'éditer le premier livre de Pierre Faure. C'est un auteur bien connu pour son travail au long court sur la pauvreté en France. Ici, il livre un travail sans doute plus intime que d'habitude, une photographie au noir et blanc bien trempé dans cette ville au bord de la métropole Rennaise. Pour la présentation à Polycopies, nous avons décidé de mettre en valeur l'édition limitée. Il y a trois tirages aux choix. Les trois visuels sont les photographies présentées ici. Les tirages sont signés et numérotés par l'artiste. 'Les jours couchés', première édition pour Pierre Faure, rassemble une partie des images réalisées par le photographe à Chartres de Bretagne (près de Rennes), dans le cadre d'une résidence organisée par le Carré d'Art, galerie municipale de photographie. Sensible à la découverte d'un territoire, autant par ses paysages que par les personnes qui y vivent, Pierre Faure a parcouru la ville de juin 2019 à février 2020. Profitant d'une résidence s'étalant sur plusieurs mois, il a eu l'occasion de s'attarder et de retourner dans certains lieux, et, au fil des saisons, de guetter des lumières plus fidèles à son propos, de changer de points de vue, de s'attacher à des fragments prélevés dans le paysage. Lors de ses nombreuses déambulations, il a su saisir des instants de flottement, dans ces zones où la ville s'abandonne à son ?regard, ces zones habitées, mais qui semblent parfois délaissées. editionsurlacrete@gmail.com https://www.instagram.com/editions_surlacrete/ Edition limitée : 75 euros (+ 6 euros de frais de port) Edition courante : 25 euros (+ 6 euros de frais de port) Commander/order: https://www.paypal.com/paypalme/SURLACRETEeditions Frais de port offerts pendant le festival / Shipping costs offered during the fair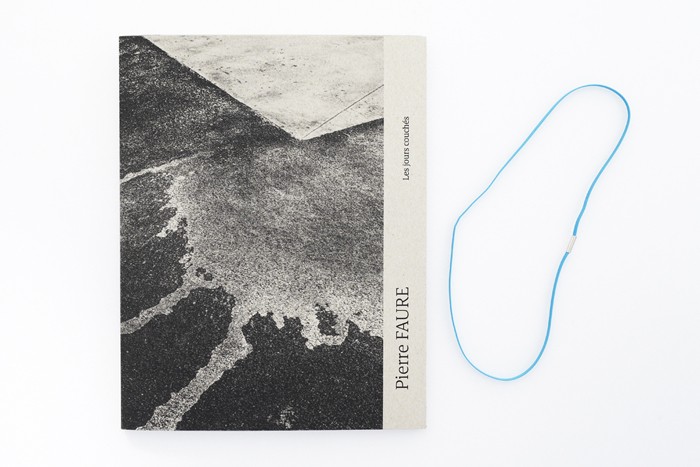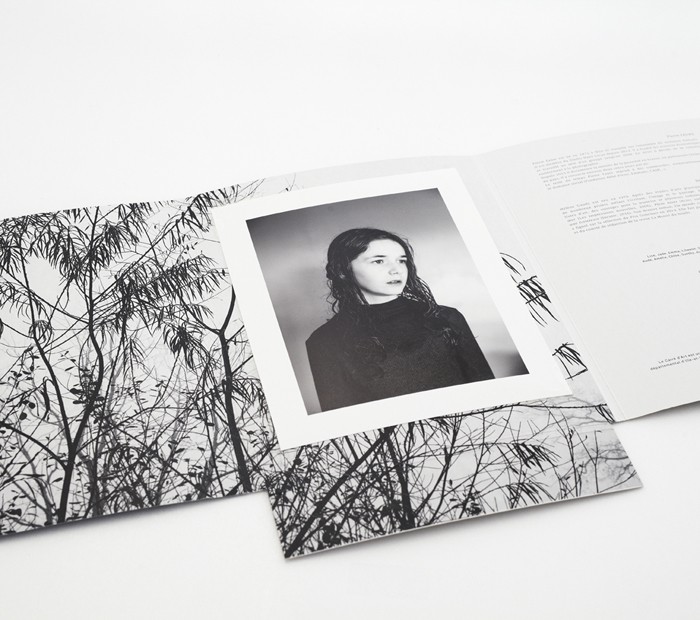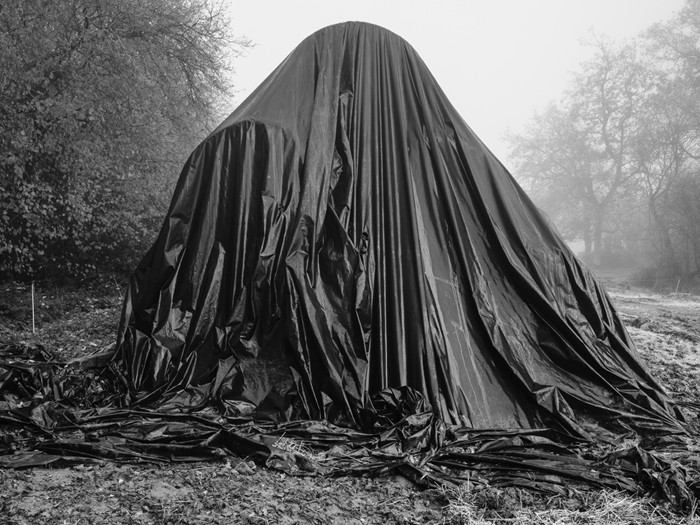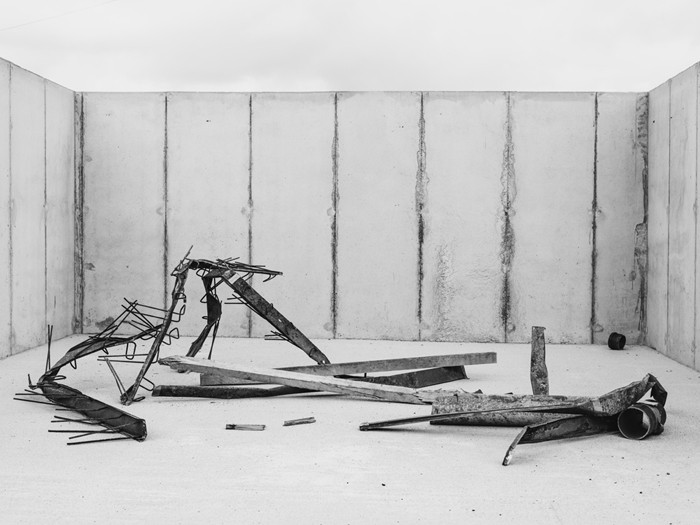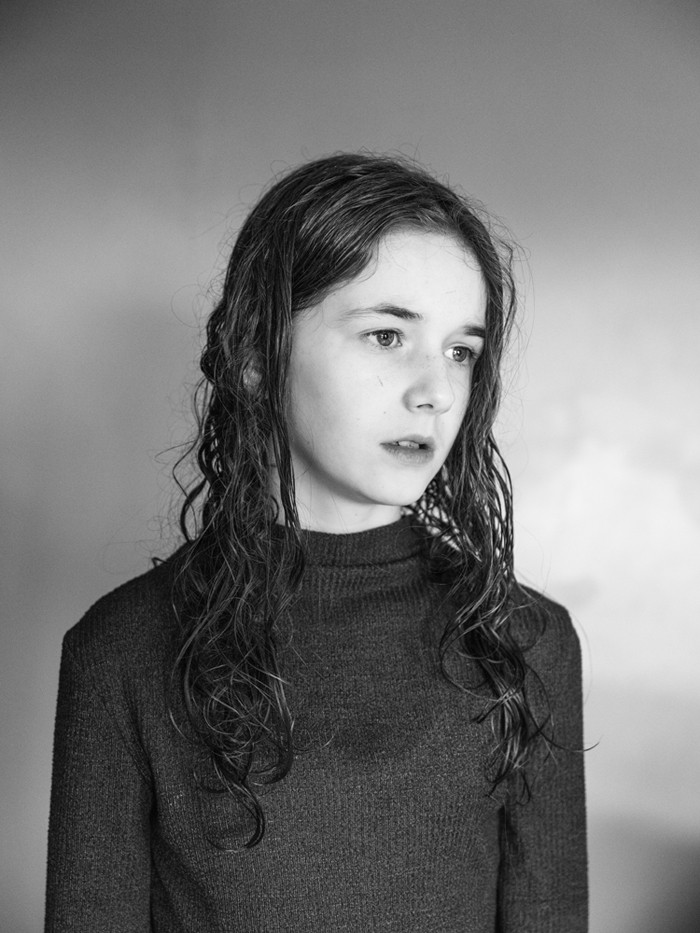 ---
---
ZATARA PRESS By Andrew Fedynak Owner/Publisher of Zatara Press : 'Then and There: Mardi Gras 1979' - Harvey Stein The motivation to publish this book was due to the wonderfully observed human beauty of the vintage SX-70 Polaroid portraits made by Harvey Stein back in 1979. The ability for an individual to wear a mask or costume to obscure their identity in the joyous celebration of Mardi Gras (Carnival in Europe) is a key component of the performative nature seen in this project. As with the party atmosphere of Mardi Gras, this book is meant to be viewed in a somewhat humorous light. The book was printed in Spain, and just released this Fall. For more information: https://zatarapress.com/product/thenandthere/ Free world shipping during the fair – code: POLYCOVID2020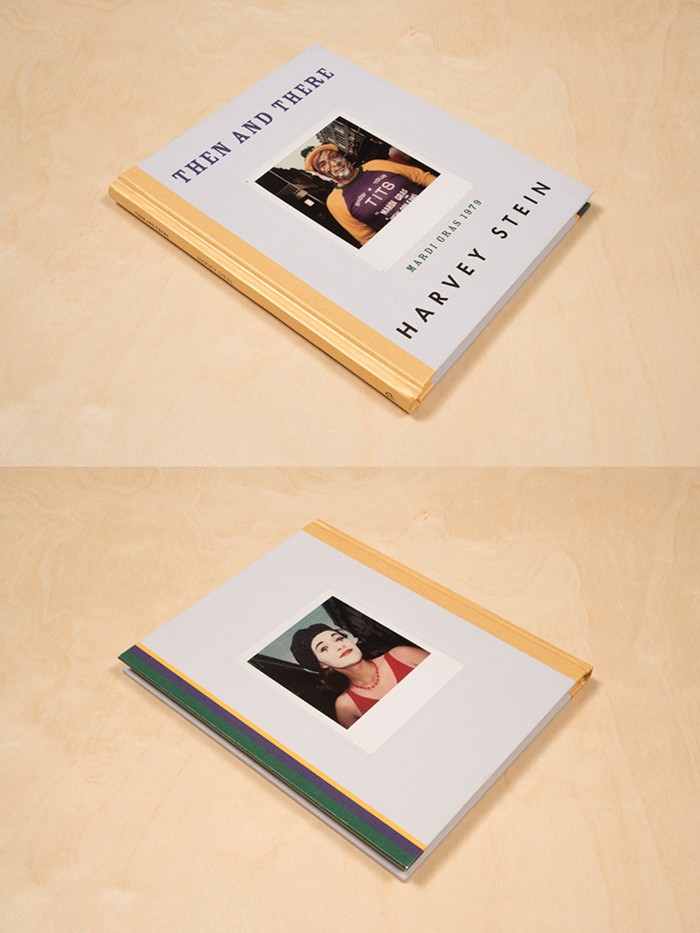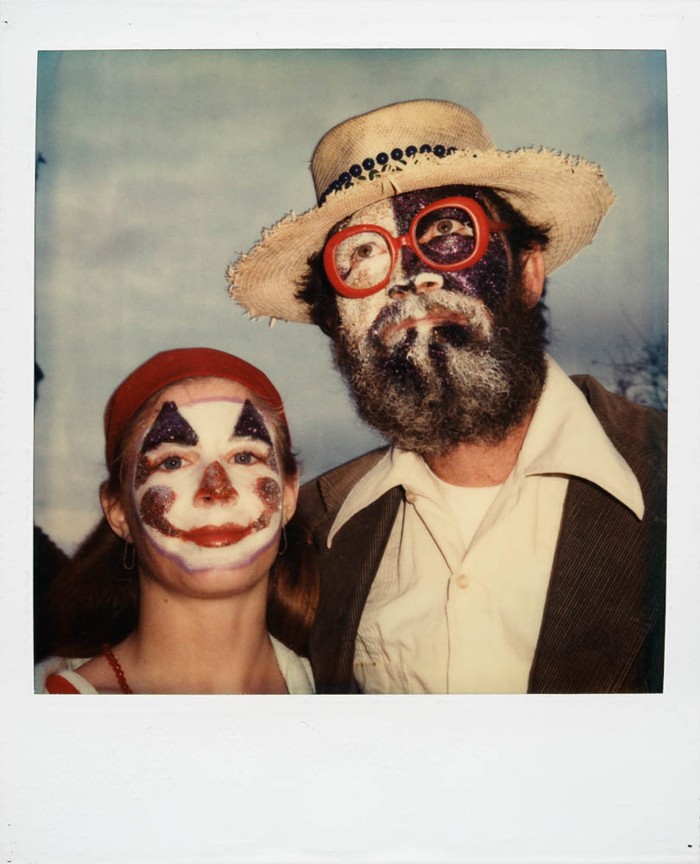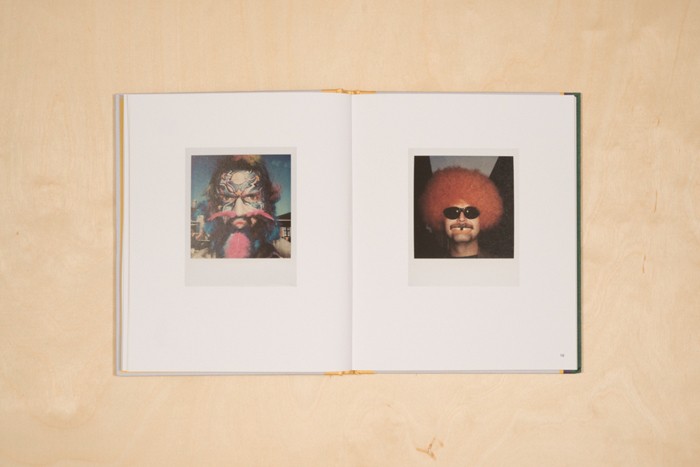 'Carbon County' Folio Box - John Sanderson We were drawn to make this project as it shows an often overlooked, and uniquely different vast area of land in Wyoming that is symbolic for what makes up the West in the United States of America. This is a land that is also considered a "fly over area" as people call it, and thus is heavily ignored by the average American. The project shows the variety of different individuals, and sweeping vistas that make up this land of cattle farming and cowboy culture. The Folio Box was a labor of love to create as an art object as we hand build every part of it with our team. Only 16 Folio Boxes remain for sale since it's release. For more information: https://zatarapress.com/product/carbon-county/ Free world shipping during the fair – code: POLYCOVID2020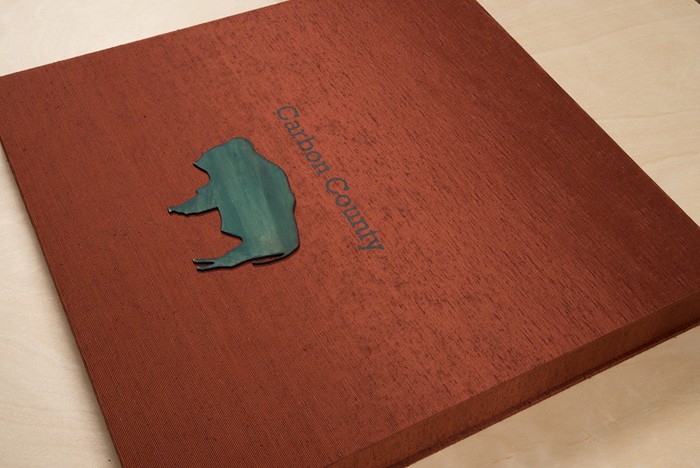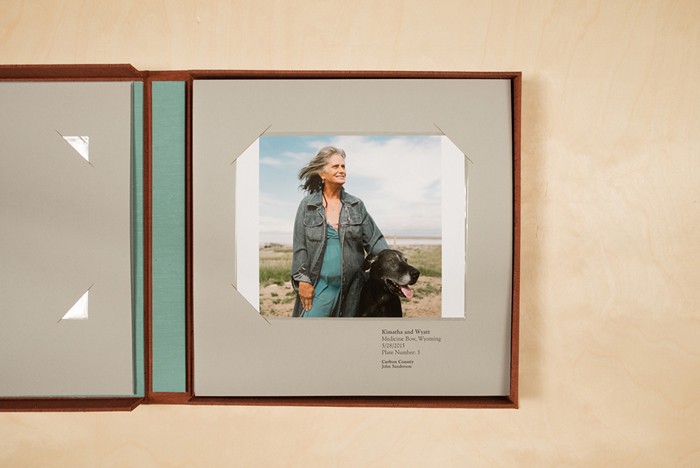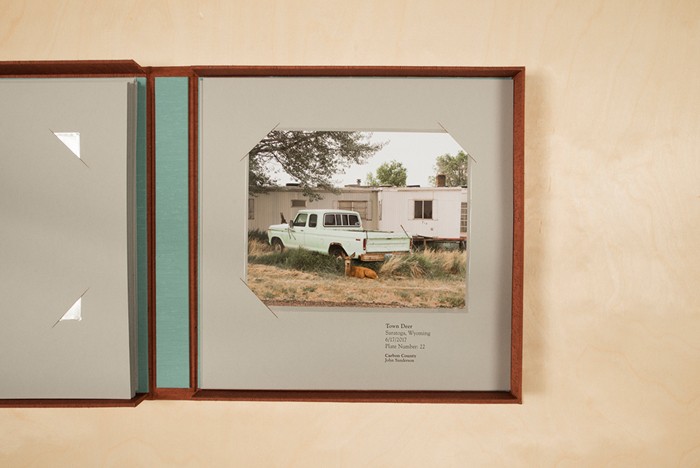 Free world shipping during the fair – code: POLYCOVID2020 'Carbon County' Booklet – John Sanderson Out of the Folio Box came the Booklet version of the project which allowed us to create an affordable way for the masses to enjoy the message of this work albeit with a different look due to the format, layout, and sequencing. It also operates as a social practice education tool by the photographer so that copies of Booklet can be given back to people of Carbon County. This Booklet was printed in Scotland. For more information: https://zatarapress.com/product/carbon-county-folio-booklet/ Free world shipping during the fair – code: POLYCOVID2020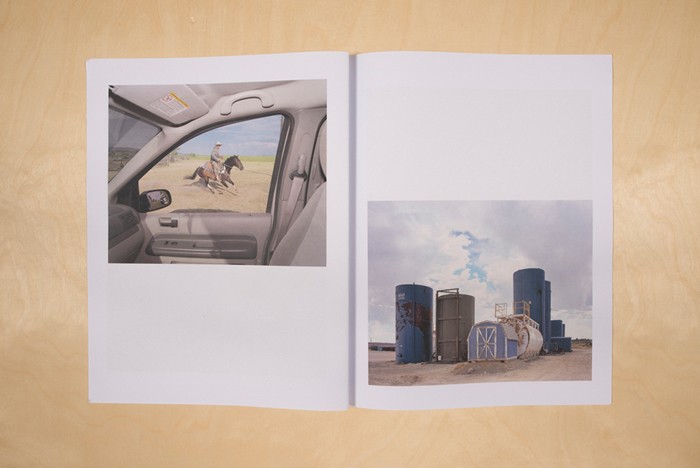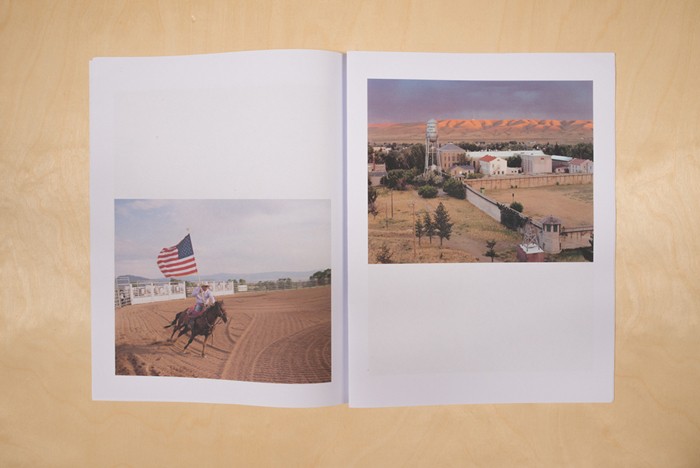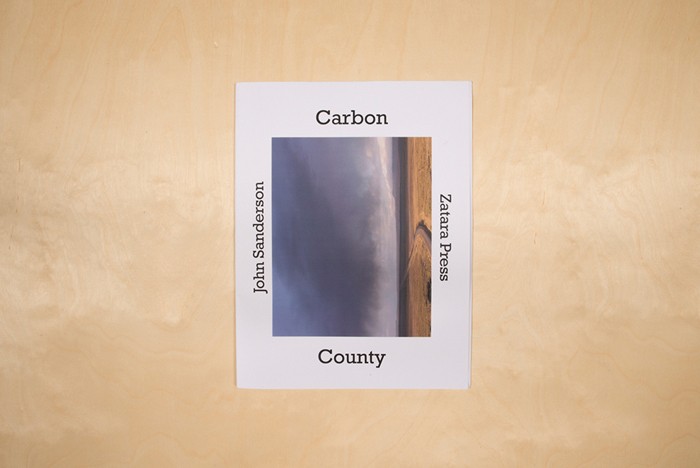 ---
---
ÉDITIONS LOCO 'La reine de la patate' - Françoise Chadaillac Françoise Chadaillac part au Québec en 1979 pour préparer une thèse, avec photos à l'appui, sur les espaces urbains. Sur place, elle est intriguée par de petites baraques en bois et autres véhicules recyclés qui, posés au bord de la route, proposent hamburgers, hot dogs et frites. Véritables institutions, on les appelle les « stands à patates frites ». Elle dit : « Photographier ces "stands" m'a fait découvrir un phénomène de société, bien spécifique au Québec, véritablement ancré dans la vie des Québécois. Et comme me le dira quelqu'un au cours de mes rencontres : "Y a pas un Québécois qu'y a pas un stand à patates dans l'coeur ! " À chacun son stand et sa meilleure patate, sa meilleure poutine, son meilleur hot-dog ou son meilleur pogo ! Mais surtout, j'y ai rencontré une petite parcelle d'humanité magnifique, simple, lucide, pleine d'humour, qui, nous parlant d'elle, nous parlait de l'humanité tout entière. Les paroles glanées au cours de mes prises de vue ont modifié mon projet et me sont apparues aussi indispensables que les images. » Plus d'informations: http://www.editionsloco.com/La-reine-de-la-patate-ou-les-cantines-du-detour 20% de remise pendant le festival avec le code: POLYCOVID2020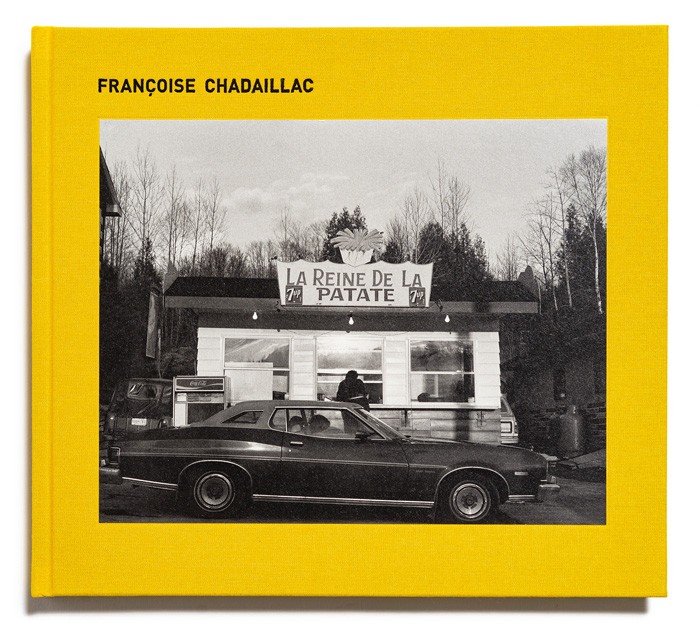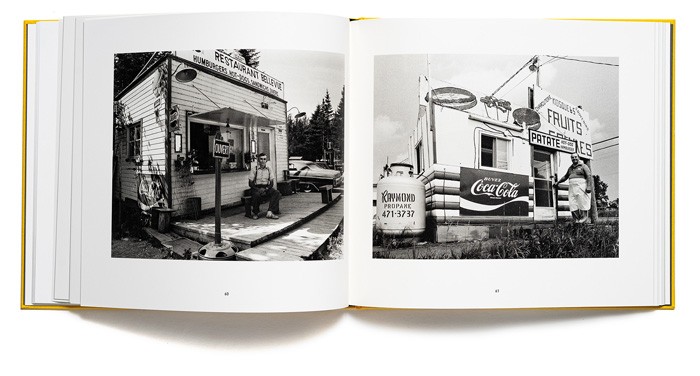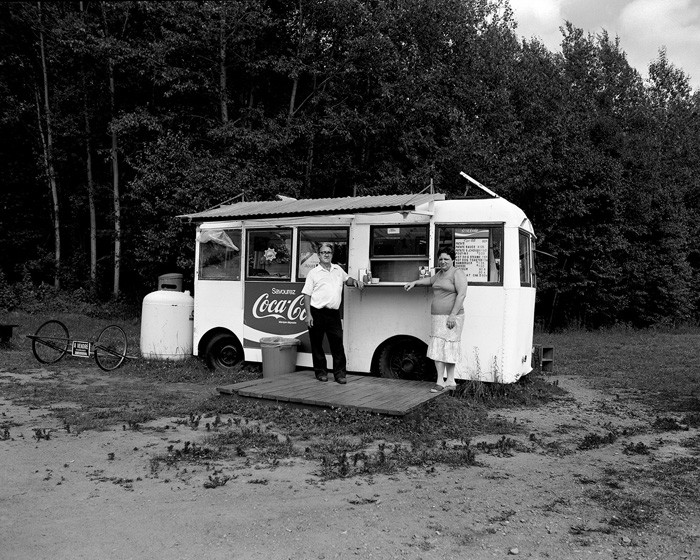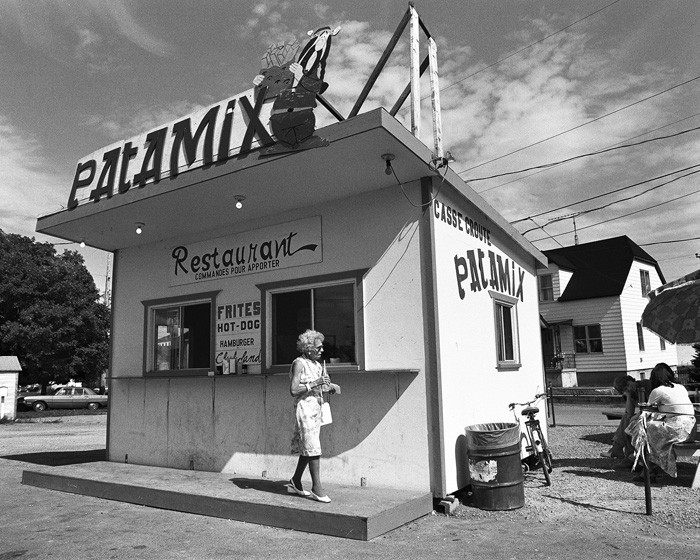 'Le grand Jour' - Catherine Rombouts Catherine Rombouts est photographe, Christiane était sa mère. Sophie Richelle est historienne. Elles racontent, dans un livre à deux voix, en images et en textes, la fin de vie de Christiane. En Belgique, l'euthanasie est permise dans le cadre strict de la loi depuis 2002. Ce livre offre un aperçu des réalités qu'elle recouvre. Pour Christiane et pour d'autres, la possibilité de ce choix a permis une mort plus digne, en accord avec leur définition de la vie. Les photographies de Catherine Rombouts, qui a suivi et accompagné sa mère jusqu'a ses derniers instants, se mêlent aux photographies familiales, aux objets du quotidien, traces d'une vie accomplie. Les textes de Sophie Richelle, rédigés à partir de témoignages et d'éléments plus informatifs et chiffrés, mettent en perspective les histoires singulières et collectives d'euthanasie. Plus d'informations: http://www.editionsloco.com/Le-grand-jour-232 20% de remise pendant le festival avec le code: POLYCOVID2020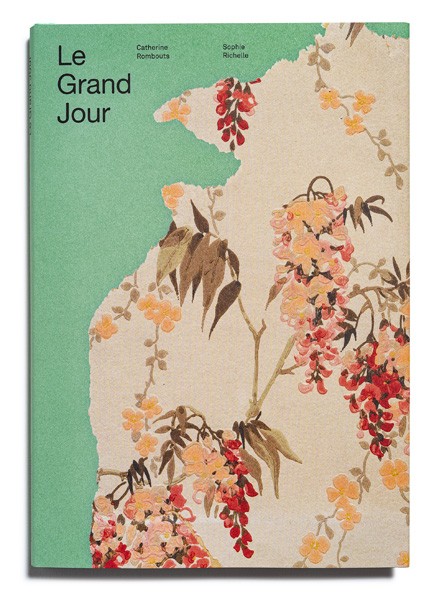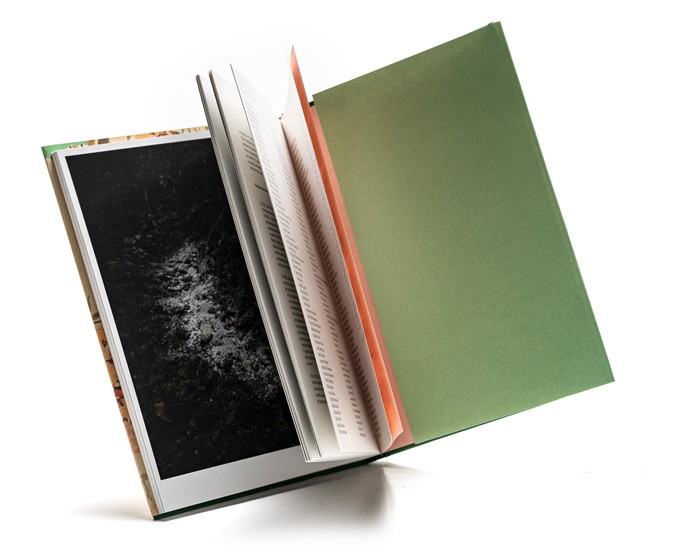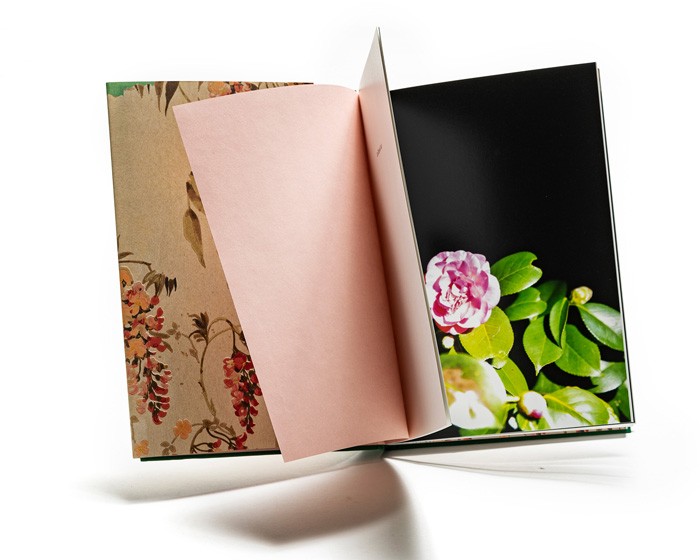 'En l'état' - Franck Gérard 'En l'état' est un travail évolutif, un « work in progress », commencé le 13 juillet 1999 après que Franck Gérard ait failli mourir. Depuis cette date, la pratique photographique de l'artiste a radicalement changé : l'image est devenue un acte vital, incessant, et les milliers de photographies accumulées sont venues constituer un état du voir le monde, posant également un état du monde. La notion de l'abondance, du trop plein d'images affirme une présence au monde fondée dans la perception. À travers une observation aussi méthodique qu'hasardeuse du réel, liée à la déambulation de l'artiste dans l'espace public, Franck Gérard capte des situations, sans apriori ni préalable : offrant juste "ce qu'il voit". Plus d'informations: http://www.editionsloco.com/En-l-etat 20% de remise pendant le festival avec le code: POLYCOVID2020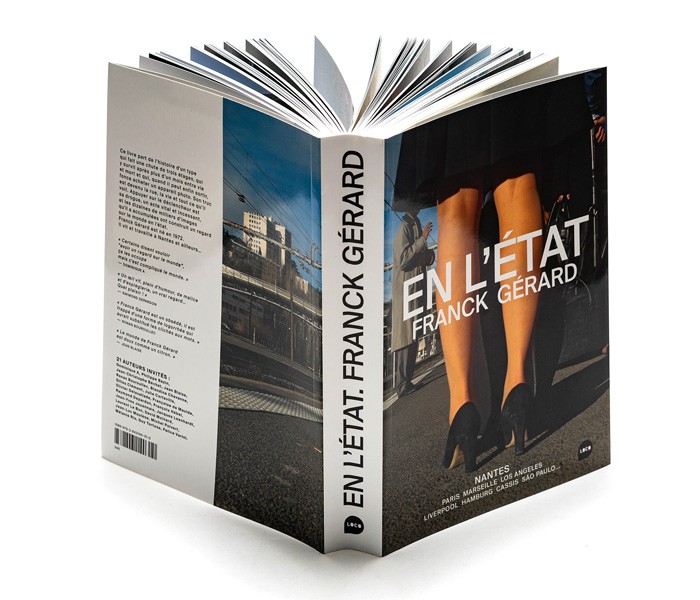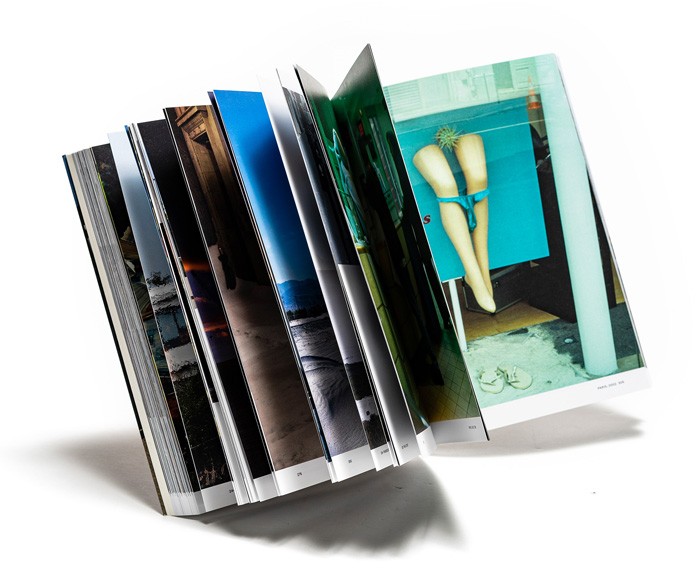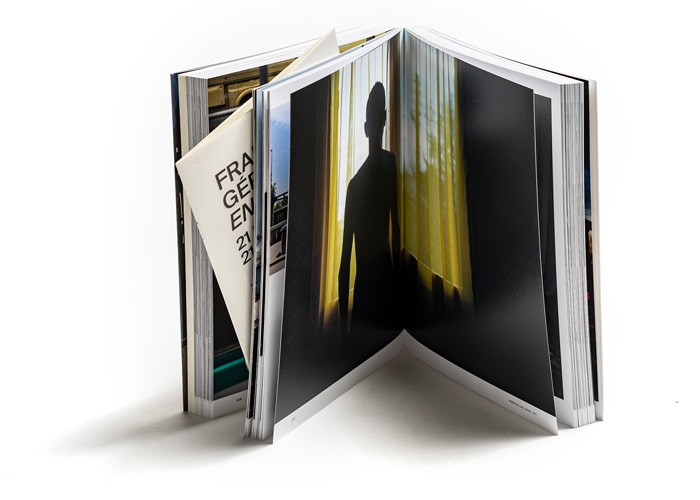 ---
---
ZEN FOTO GALLERY Web store for Europe Region: https://www.shashasha.eu/en/publisher/zen-foto-gallery 'Tokyo Modern Pictorial' - Issei Suda Suda is one of our favourite Japanese photographers and we were fortunate to have worked with him for a number of publications. He has sadly passed away last year and this book is released this year as the 1st volume of our gallery's "Zen Foto Book Series". The photos were taken during the 1980s so almost 40 years have passed by, but like how Suda wrote for this series, "Tokyo seems to be a melange of different times and remains a world apart from the passage of time"! For more information: https://www.shashasha.eu/en/book/tokyo-modern-pictorial 20% discount during the fair – code: POLYCOVID2020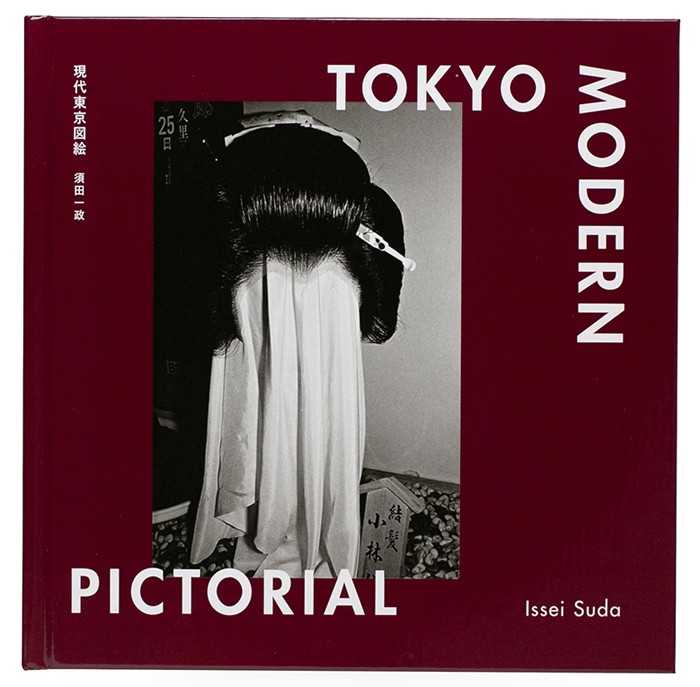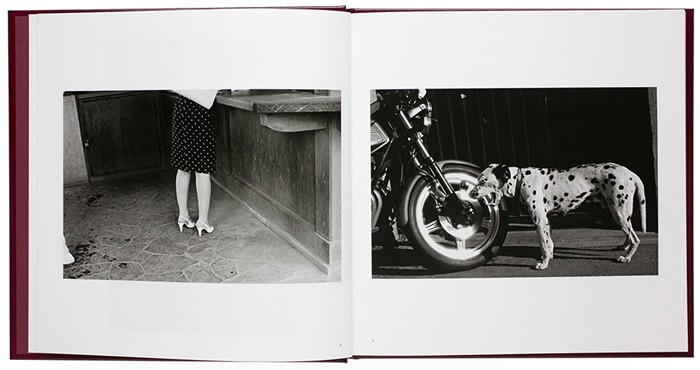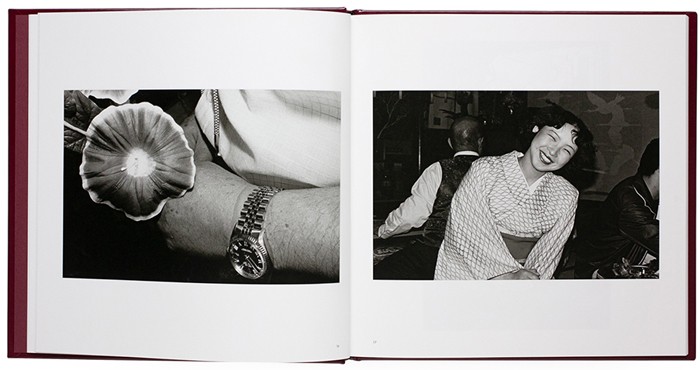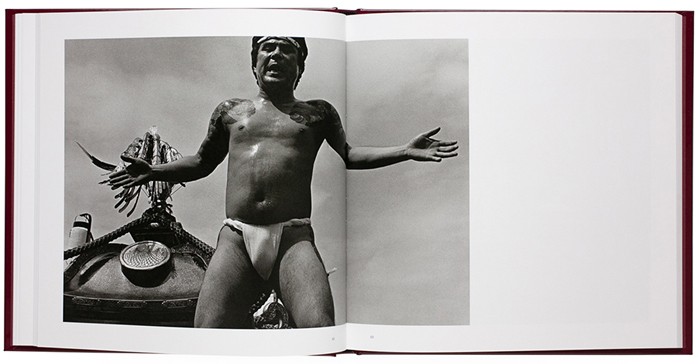 'No Teacher But I Can Take Photos' - Chow san Chow san is a self-taught photographer from Hong Kong who records his surroundings with a sense of humour. Released as the 2nd volume of our "Zen Foto Book Series", these photographs were taken in the past 10 years during when Hong Kong was undergoing a drastic change with a lot of Chinese tourists rushing into the city. A lot of things have happened in the past year for Hong Kong, and it is very heartbreaking personally as someone born in the city, but this book serves as a little "oasis" reminding that these daily moments still exist in this city we love. For more information: https://www.shashasha.eu/en/book/no-teacher-but-i-can-take-photos 20% discount during the fair – code: POLYCOVID2020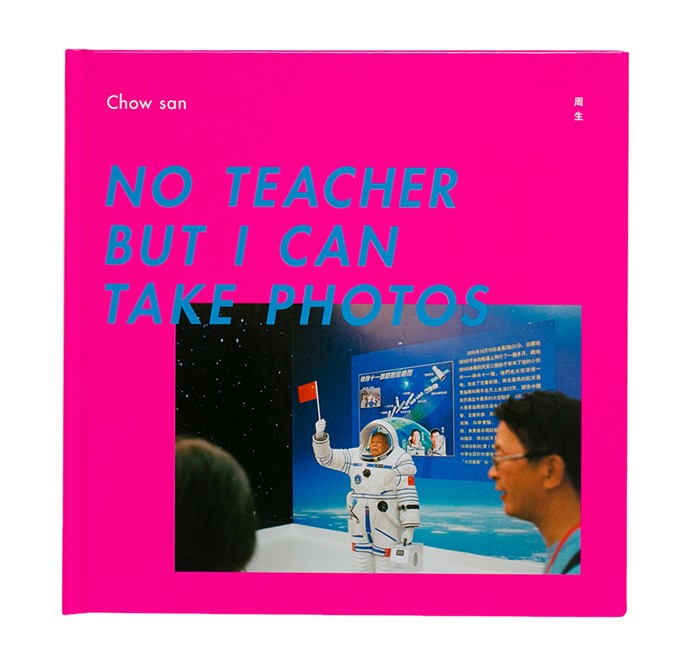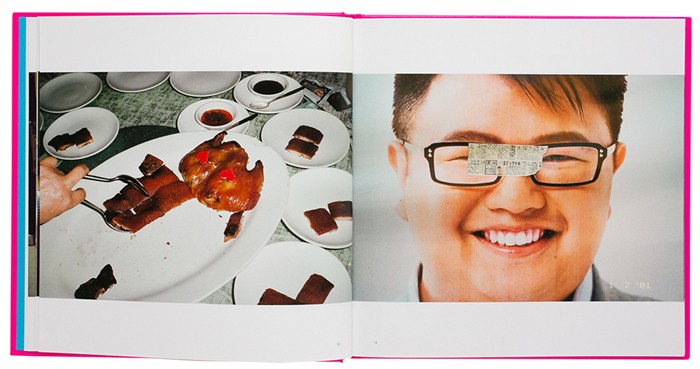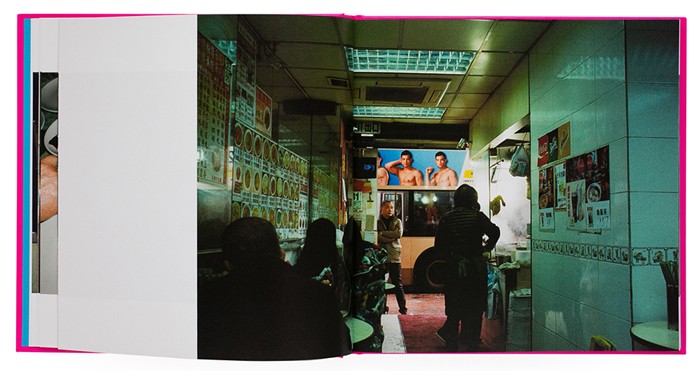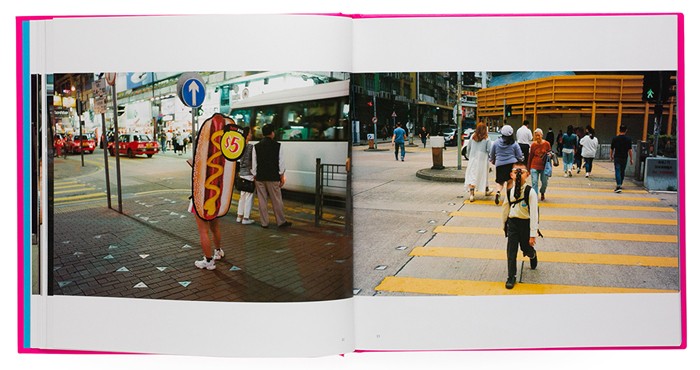 'Panoramic Photography' - Chotoku Tanaka These panoramic photographs were taken in the 1970s in Paris, West and East Berlin, Cologne, Hamburg, Düsseldorf, Vienna, Venice, Amsterdam, Prague and other cities. 50 years have passed since then, and from the photos, we can see that cars and commercials have changed their appearance but many parts of the city still remain the way they are. In a way, the photos feel very surreal because we get the feeling that they are not from too long ago — especially when we see the photo of a medical staff wearing a mask in the commercial! For more information: https://www.shashasha.eu/en/book/panoramic-photography 20% discount during the fair – code: POLYCOVID2020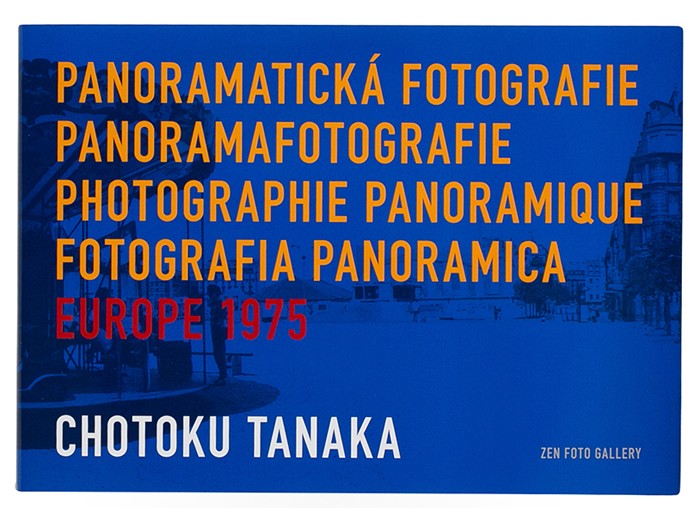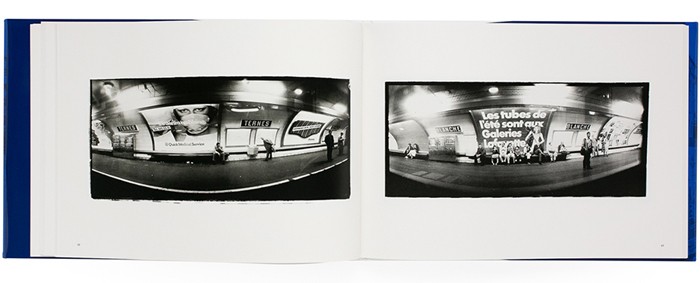 ---
---
SHASHASHA EUROPE 'Symphony - mushrooms from the forest' - Takashi HOMMMA Publisher: Case Publishing Inspired by the Ed Ruscha series Coloured People, Japanese photographer Takashi Homma's visited forests on three continents to search for radioactive mushrooms. The mushrooms—gathered in Scandinavia, Fukushima, Chernobyl and Stony Point—were photographed in front of a white background, with occasional photographs from the forests and views that Homma encountered during his hunt. The forest is one of earth's most primal habitats; in the modern age, it is us who maintain and care for the forest. "Just under 70% of the available land in Scandinavia is covered with forests, almost the same as in Japan. Further, the people living here enjoy a "freedom to roam," which guarantees the right to enter into any forest, regardless of who it is owned by, and collect mushrooms and berries as long as no harm or damage is caused. If you visit markets in Scandinavia between summer and fall, you will find stands filled with yellow chanterelles ready to be sold. Most Scandinavians, however, are used to going into the woods to forage for mushrooms and berries. In 1986, the nuclear accident in Chernobyl occurred. The wind blew to the north-west, and two days after the accident five percent of the total radioactive material released during the Chernobyl disaster fell down over Sweden. Excluding the former Soviet countries, Sweden suffered the worst radioactive pollution of all European countries. The Swedish government immediately regulated the consumption of wild mushrooms and berries as well as meat from reindeer and moose. Reindeer meat, by the way, is a staple food of the native Sami people living in northern Scandinavia." / from Takashi Homma's afterword For more information: https://www.shashasha.eu/en/book/symphony-hard-cover 20% discount during the fair – code: POLYCOVID2020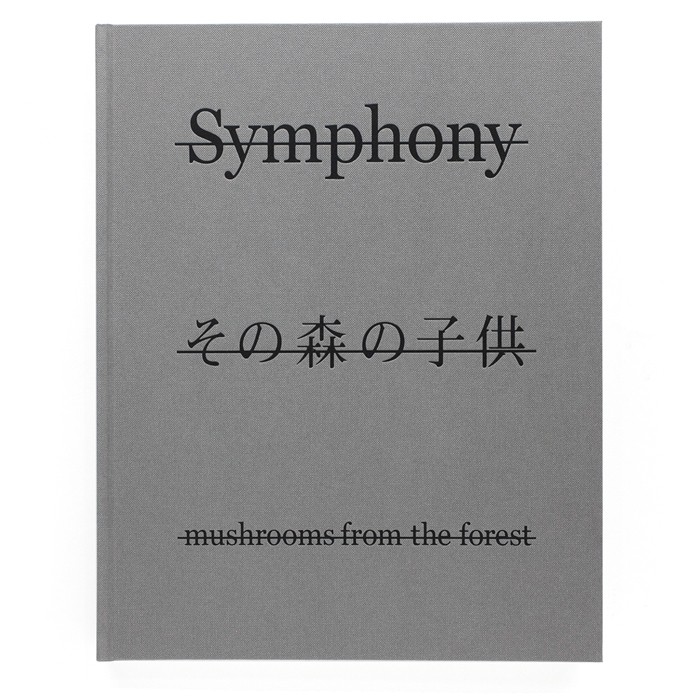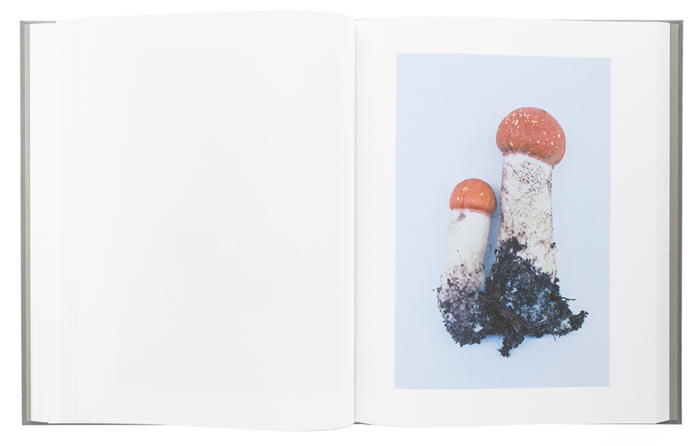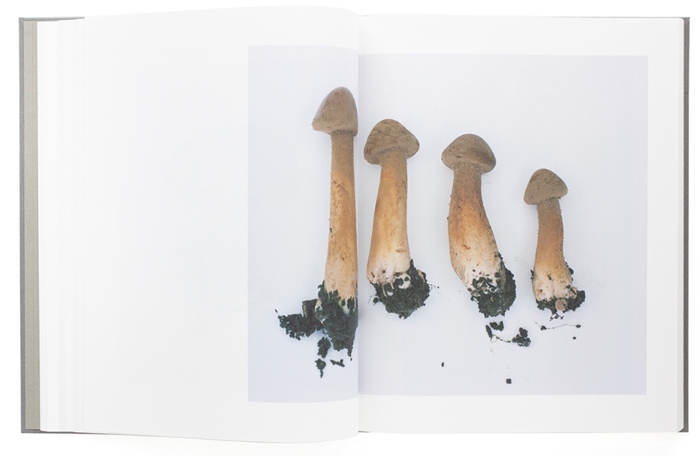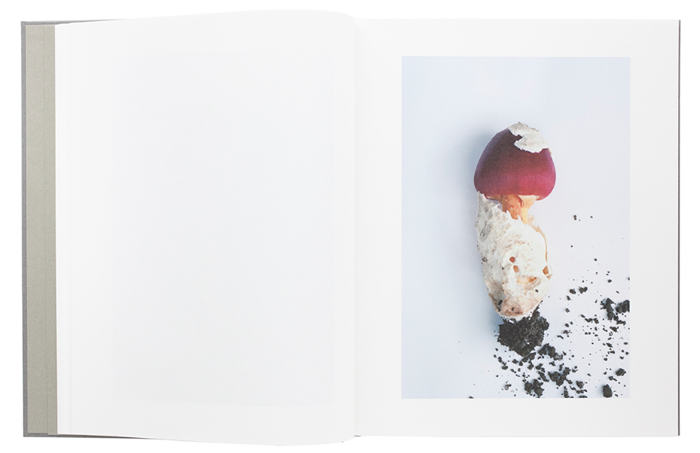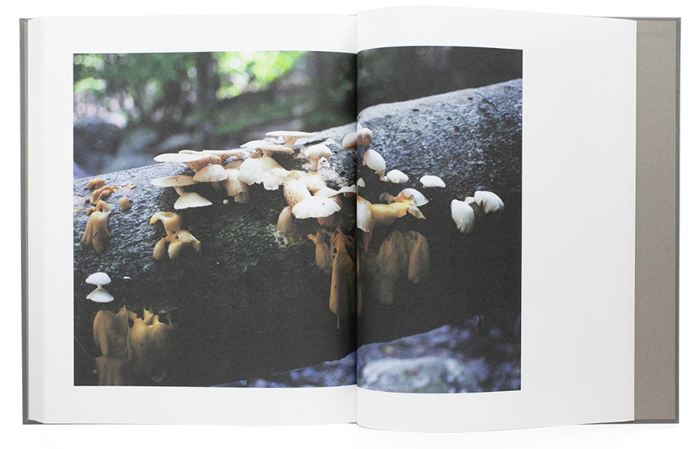 'Vortex' - Takamoto YAMAUCHI Publisher: Case Publishing Takamoto Yamauchi's latest book "Vortex" was created during several journeys within Japan and overseas and is a dark trip into the depths of the human psyche. Selected from over 30,000 photographs, Yamauchi's "Vortex" slowly came into being during the author's year-long correspondence with Daido Moriyama. The result is a dizzying book that transcends genres and engages in metaphors and narrative subtlety to explore Yamauchi's interests in the black parts of the human psyche. For more information: https://www.shashasha.eu/en/book/vortex 20% discount during the fair – code: POLYCOVID2020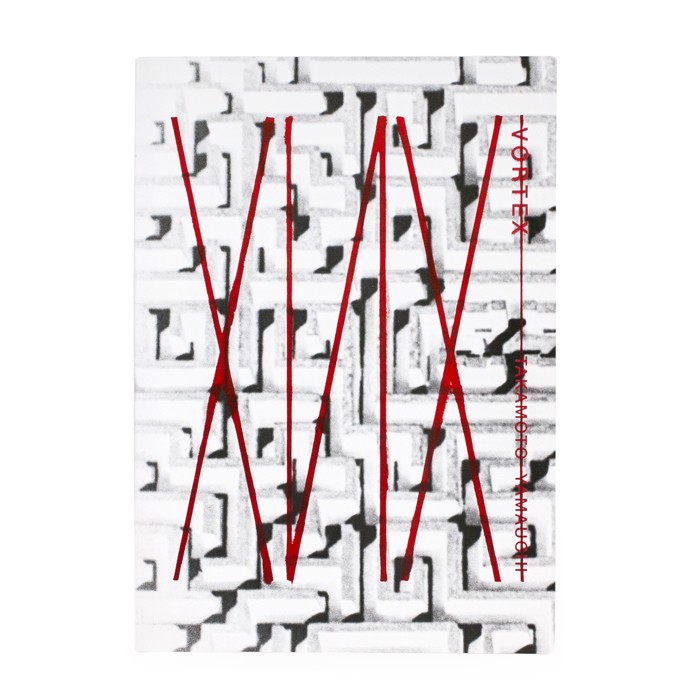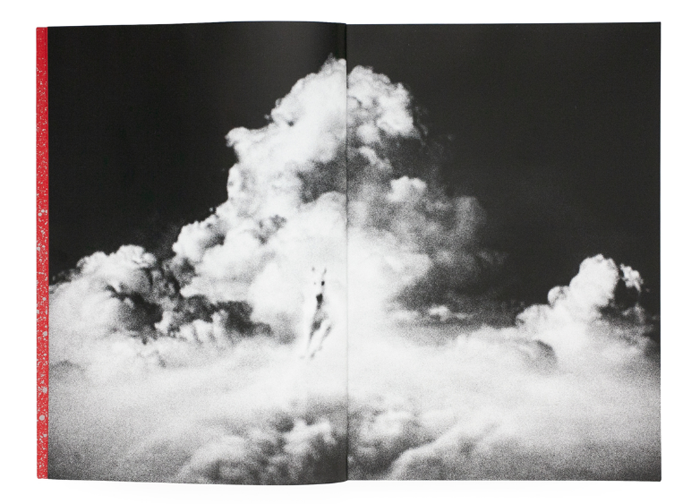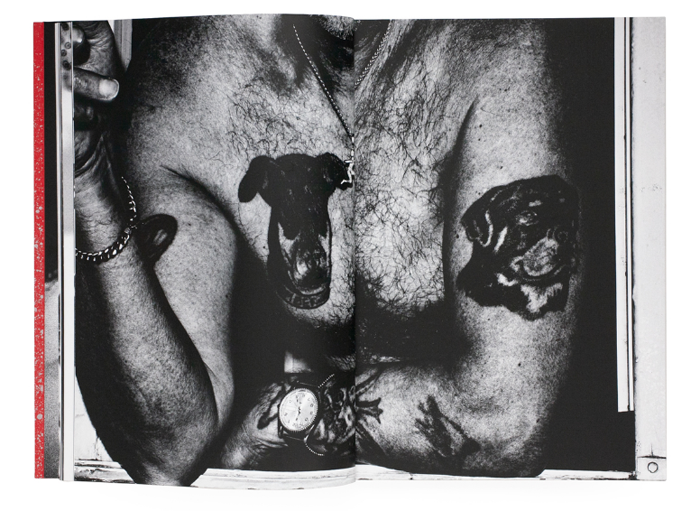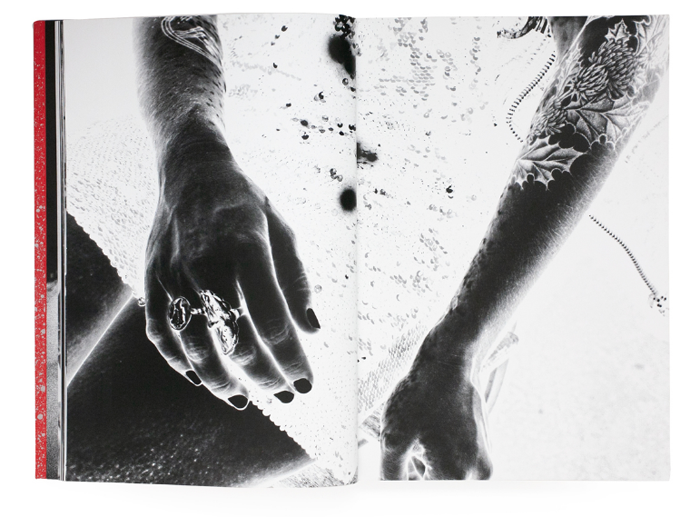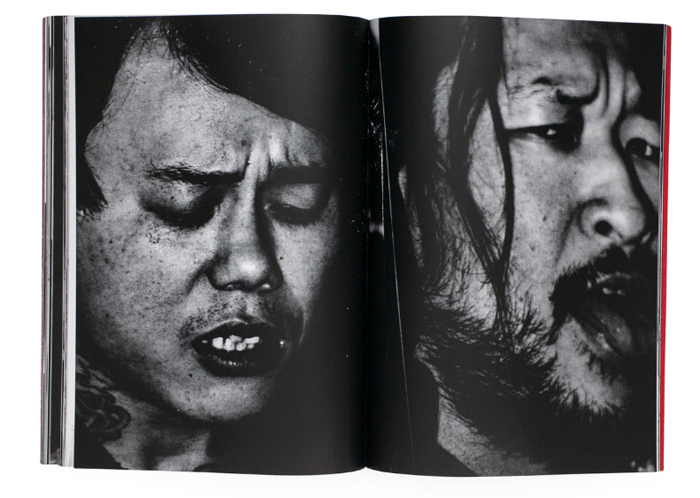 'The Essence of the Winter Forest' - Yoichi WATANABE Publisher: bookshop M, Upas Production Three covers available Yoichi Watanabe's journey into the forests in winter. Based in Niseko in Hokkaido, one of Japan's (and East Asia's) most popular winter-sports regions, Yoichi Watanabe is deeply familiar with the local mountains, their vegetations, their seasons, their forests. "The reason I take photographs of the forest is because that is where the snow falls, and I am a skier. With my skis on, and the trees and plants safely hidden by snow, the winter forest becomes a place where I can choose my desired path with freedom." His photobook "The Essence of the Winter Forest", designed by Satoshi Machiguchi, documents the state of the forest during winter. Watanabe journeys deep and long to capture the diverse visual dynamic inherent to the season often associated with stillness or even death. "To me, the forest is not just something to watch but a place of activity. With my skis on, and the trees and plants safely hidden by snow, the snow-covered forest becomes a place where I can choose my desired path with freedom." Watanabe's photographs pay as much attention to the forest as a possible space for human activity as he does regarding its role as a (now dormant) ecosystem, shaped by processes and events that happened in the far past. "To me, in this era of undeniable global climate change, immersion in this landscape is something that will never lose its appeal. Placing myself deep amongst nature I can feel the absolute totality of creation. Being in the winter forest is where my creativity flows. It is the place, so important to me, that allows me to create my photographs." (quotes from Yoichi Watanabe's afterword (included in Japanese & English translation) and artist statement) For more information: https://www.shashasha.eu/en/book/the-essence-of-the-winter-forest-a 20% discount during the fair – code: POLYCOVID2020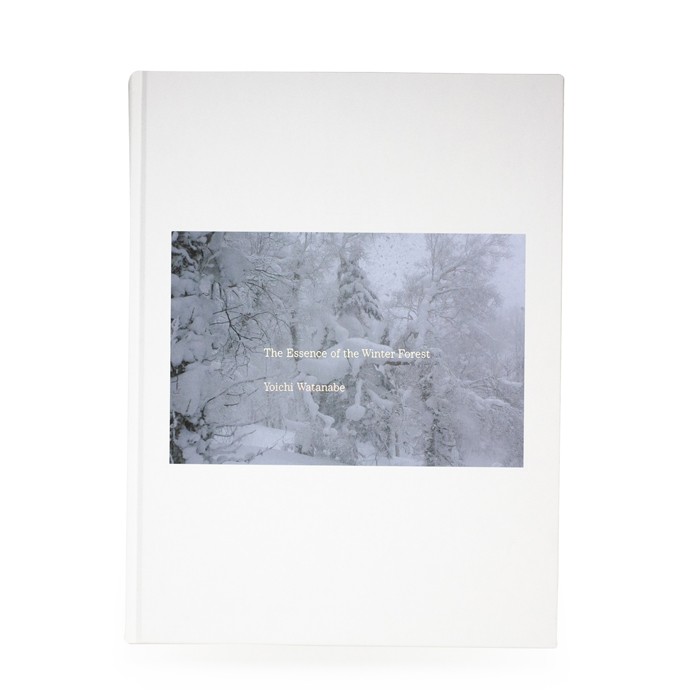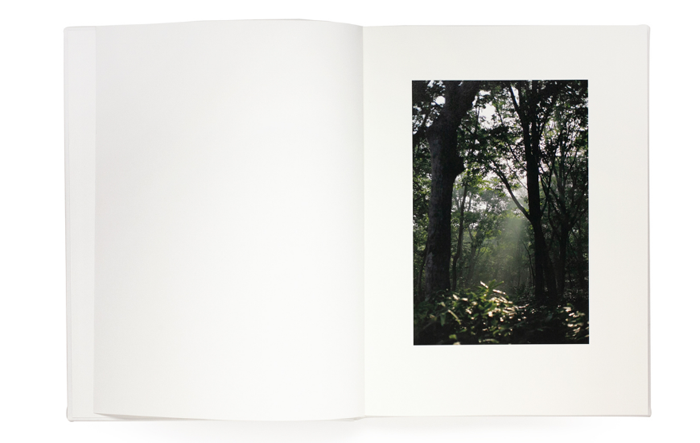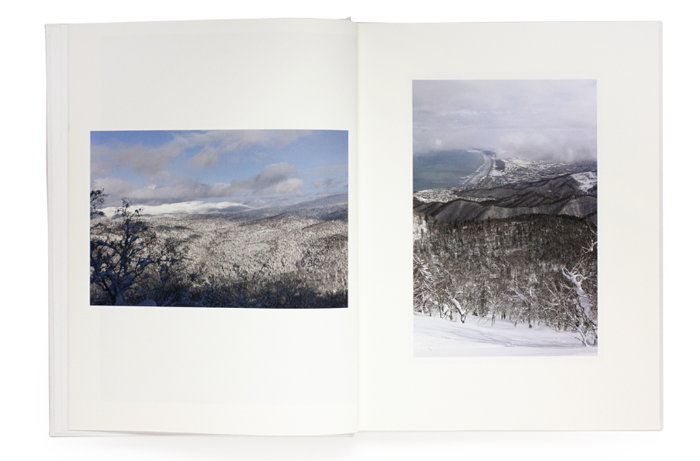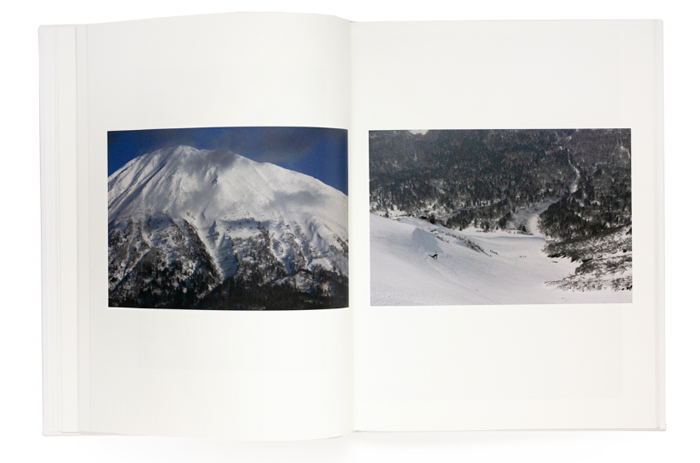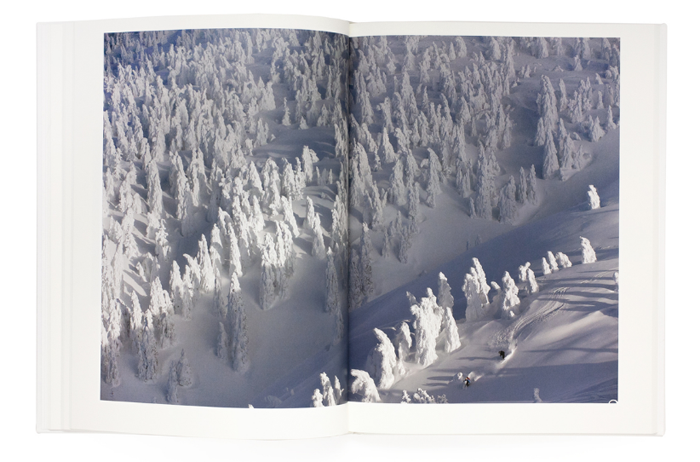 ---
---
FOTOHOF edition Three New Books 'Analog Algorithm' Landscapes of Machine Learning - Susanne Huth Susanne Huth photographs architectural aspects of the new digital cultural landscapes in Silicon Valley, San Francisco and the Bay Area. The novel Microserfs by Douglas Coupland (first edition 1995) provides the inspiration for the photography and the essay by Maren Lübbke-Tidow as well as the book's design and typography. Indeed, the cover of Analog Algorithm references the cover of the 1996 edition. The fonts are those used in Microserfs, specifically Helvetica, Courier and Chicago, all of which helped shape the typographic aesthetic of the internet in the 1990s. The photographs are complemented by an illustrative series featuring abstractions and evolutions of the websites of the companies that were photographed for the book, such as Google, Facebook and LinkedIn. The light tones of the photographs in the book emulate Henry Wessel's analogue prints, particularly those featured in works such as California and the West and Night Walk for night shots. For more information: http://www.fotohof.net/content.php?id=73&buchid=1007 20% discount during the fair – code: POLYCOVID2020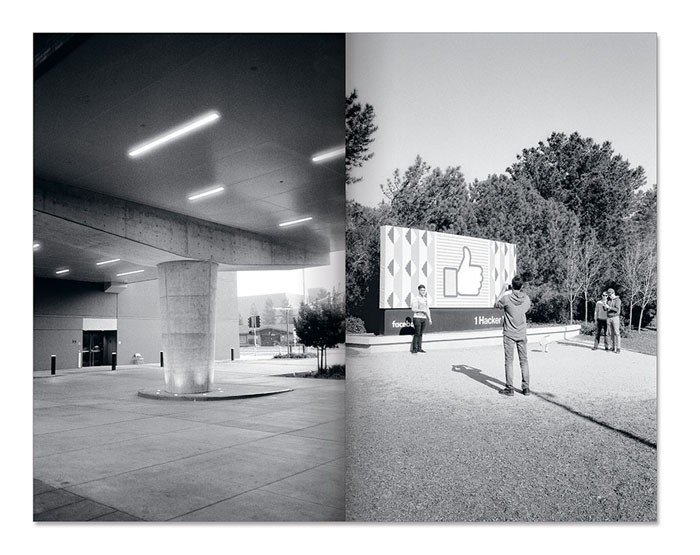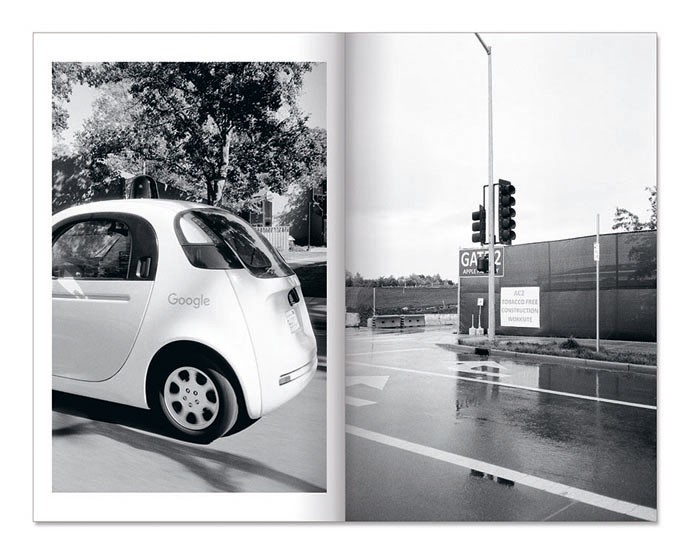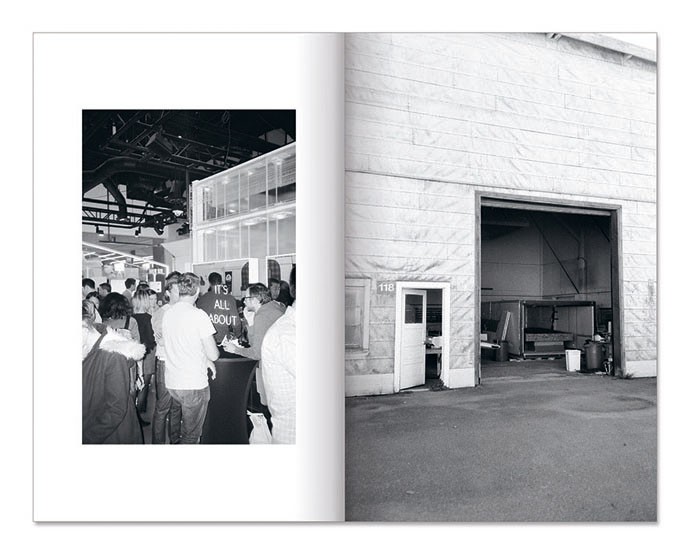 'A Story to Tell, or: Regarding Male Eating Disorders' - Mafalda Rakoš, Ruben de Theije "You don't really fit in... You don't into the group of normal people, because you're anorectic. And you don't with those affected by anorexia, because you're a man." Thomas, 21 The process always started with a conversation. What does it look like, your mental cage? What do you feel, see, think, hear, taste and smell? And where shall we go to take that picture of it? For over a year, Mafalda Rakoš and Ruben de Theije accompanied eleven men affected by eating disorders. Through photography, text and drawings made by the protagonists, the authors aimed on reaching the heart of the men's shocking experiences, revealing vulnerable conflicts between social expectations and big emotions; the stories they want to tell. Mafalda Rakoš, *1994 lives and works between Vienna and Amsterdam. For more information: http://www.fotohof.net/content.php?id=73&buchid=1021 20% discount during the fair – code: POLYCOVID2020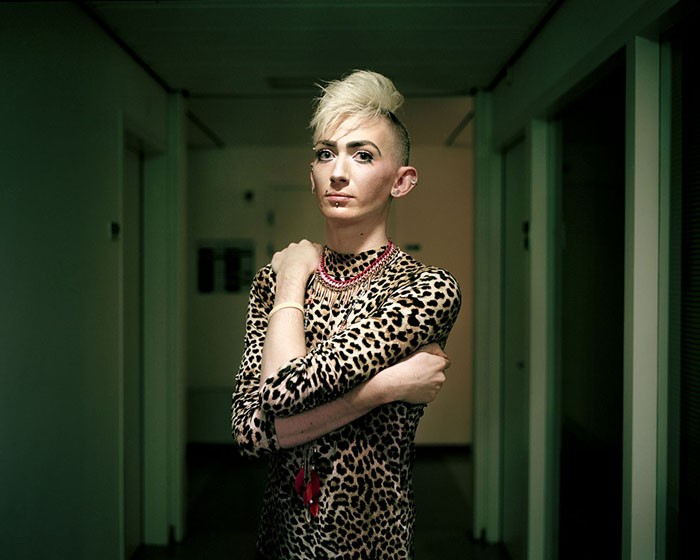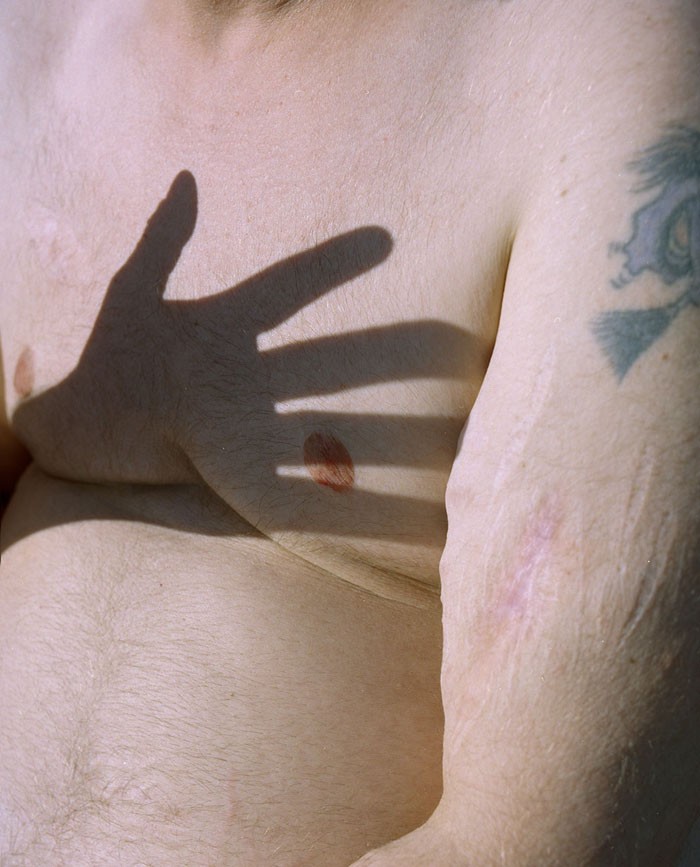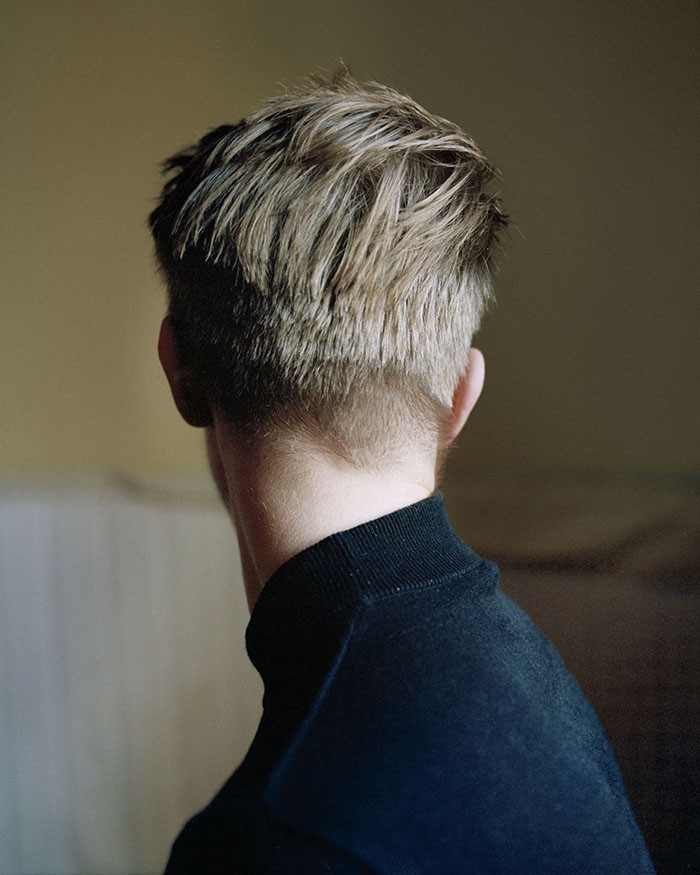 'Work' - Wolf Suschitzky The first publication from the FOTOHOF archiv is the beginning of a series of books, which will give insight into the constantly growing holdings of the FOTOHOFarchive. https://archiv.fotohof.at/artist/48/Wolf+Suschitzky.html The first volume is dedicated to the photographic work of Wolf Suschitzky, whose estate has been stored and catalogued in Salzburg since 2018. The selection of images presented here is not guided by the claim to present this extensive work in its entirety, which spans from the early 1930s to the 21st century. Rather, the selection is based on the theme of "work", a subject that is omnipresent in the work of Vienna-born Wolf Suschitzky, and thus directs the gaze to certain continuities in a biography punctuated by emigration and exile. Wolfgang Suschitzky (*1912) grew up in a family more connected to socialism than to its Jewish roots. In 1934 he leaves Austria under the influence of Austrofascism. In addition to his cinematic work, Wolf Suschitzky also produced an extensive photographic oeuvre that shows him as a cool but never indifferent observer of social conditions. Wolf Suschitzky died in London in 2016 at the age of 104. For more information: http://www.fotohof.net/content.php?id=73&buchid=1022 20% discount during the fair – code: POLYCOVID2020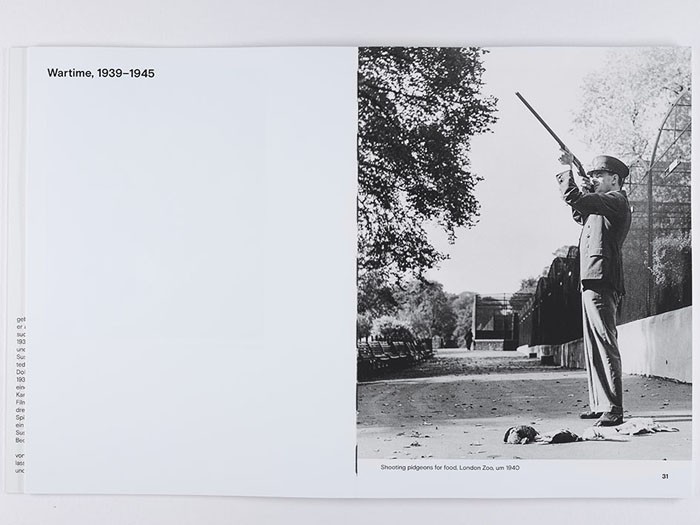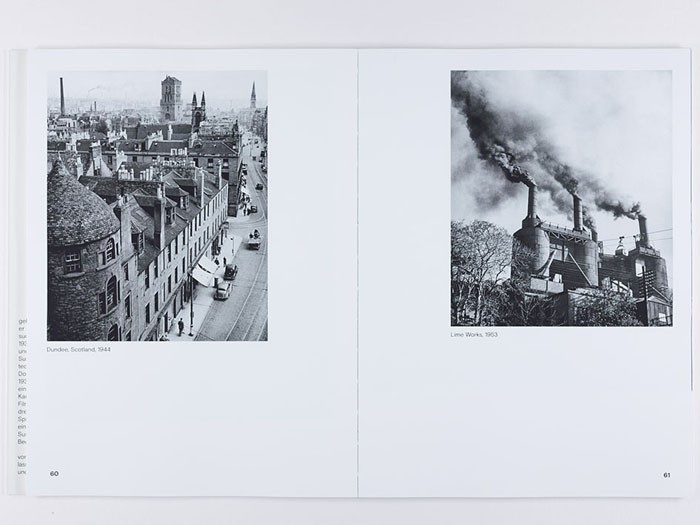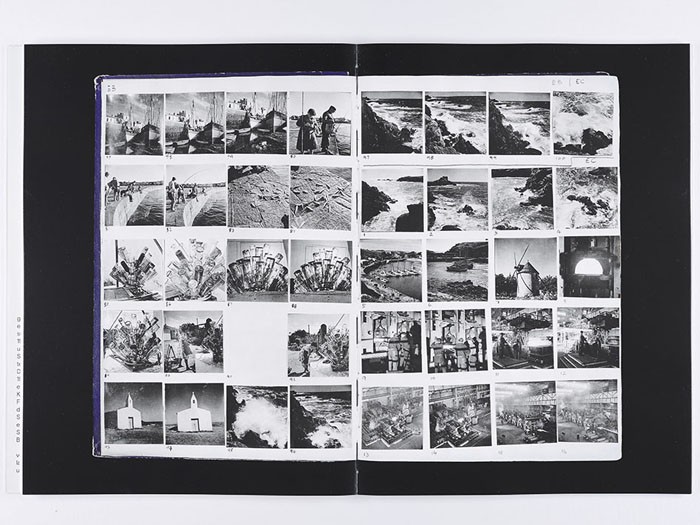 ---
---
RRB PHOTOBOOKS Three New Books Peter Mitchell's new book Early Sunday Morning was always going to be a special event for us given our close association with Peter and John Myers who selected and sequenced the book. It has by far been our most successful title and stocks are low four months after publication. Fortunately there will be another Mitchell at the end of next year. We remain committed to documentary photography with new publications from some of our existing photographers and also some new names to our list including Tom Wood and Jo Spence. We are also looking forward to Bristol's very own Photo Festival with which we are involved both as an active partner and publisher, with new books by participants Chris Hoare and James Barnor in the pipeline - see http://www.bristolphotofestival.org/ for more details. Our new publishing project relating to Jo Spence in conjunction with James Hyman will see the facsimile of Jo's MA Thesis which will coincide with a major exhibition at the Arnolfini. Further titles relating to Jo Spence's life and influence are planned for the end of 2021 and beyond. 'Early Sunday Morning' - Peter Mitchell Our flagship publication for the year, the success of which has been further buoyed by the response from the people of Leeds to the work. It's always a great pleasure to bring more of Peter's work into the public eye and this book is the best example yet of our continuing collaboration. For more information: https://www.rrbphotobooks.com/products/peter-mitchell-early-sunday-morning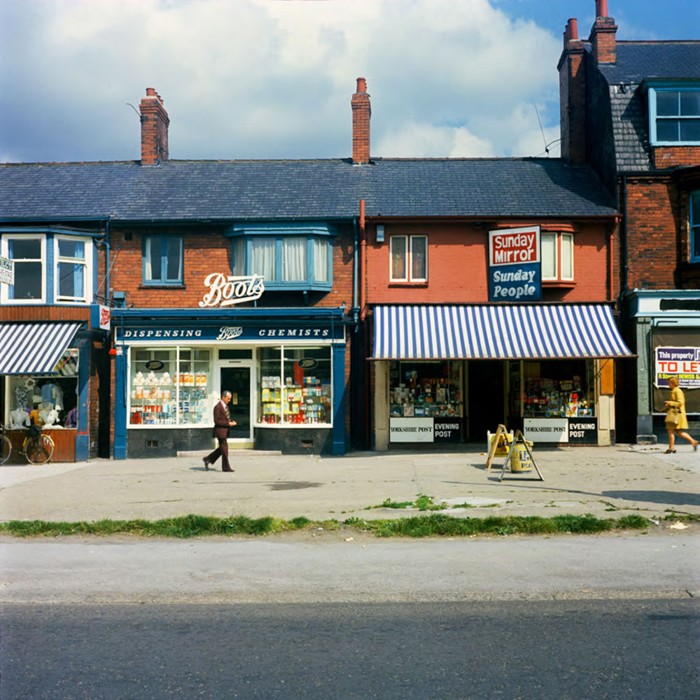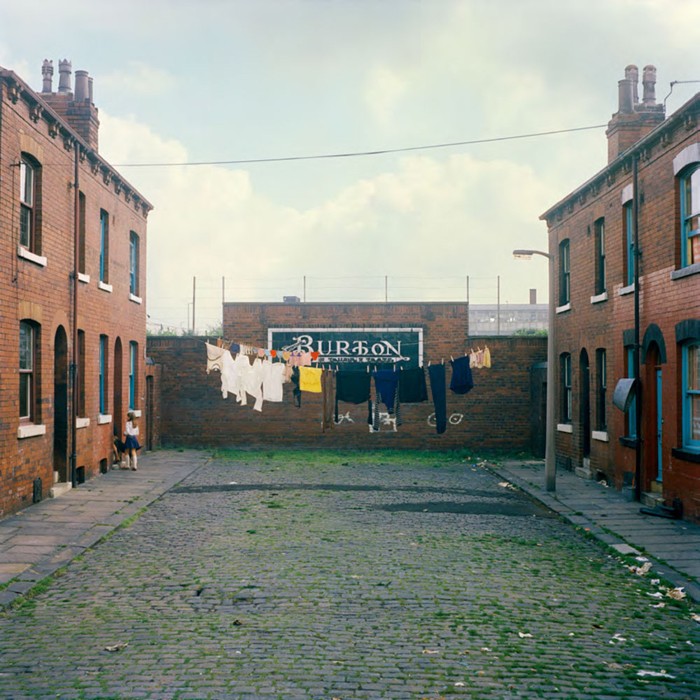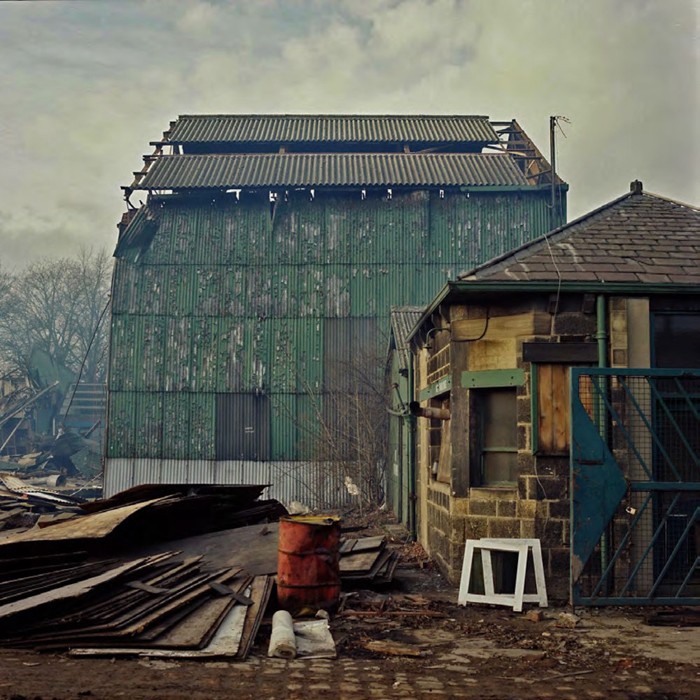 '101 Pictures' - Tom Wood This is our first book with the great Tom Wood, which was a particular delight as it contains such a breadth of images from across Wood's oeuvre both well known and previously unpublished. While there are many fantastic Tom Wood books to choose from, if you were to pick only one we think this should be it! For more information: https://www.rrbphotobooks.com/products/tom-wood-101-pictures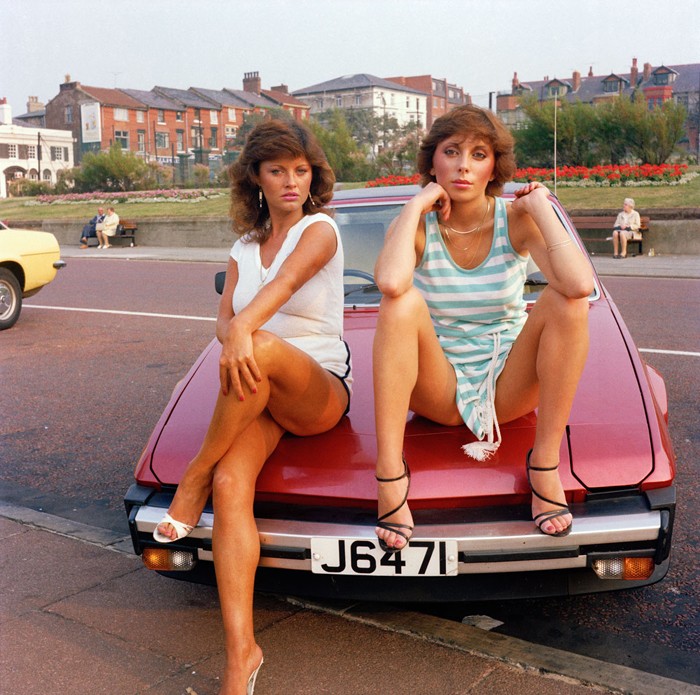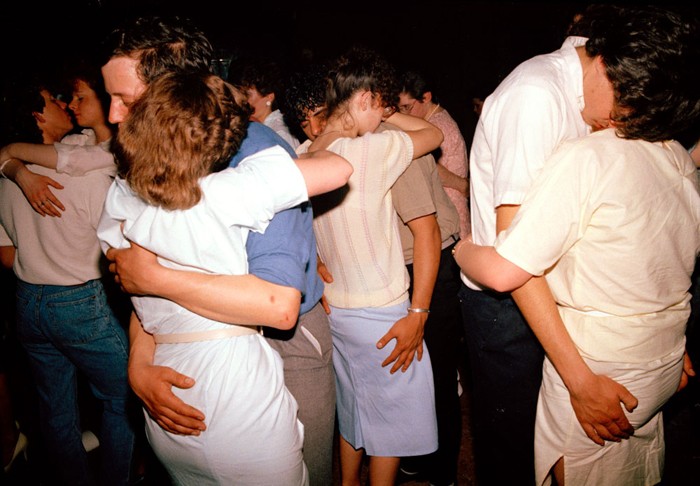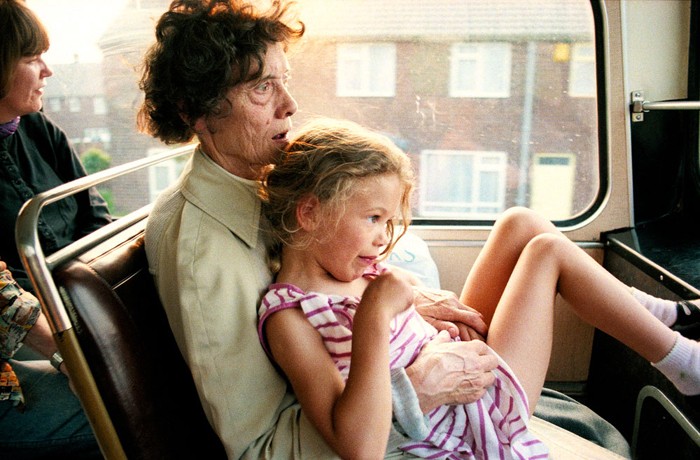 'Zanjir' - Amak Mahmoodian Published in late 2019, Zanjir is a more conceptual work than many of our other publications, weaving poetry, photography, diary entries and archival material to tell of connection and loss across continents and centuries. We are incredibly proud that the book has been shortlisted for the Photo-Text book award at Les Rencontres d'Arles, fitting recognition for Mahmoodian's work along with designer Alejandro Acin. For more information: https://www.rrbphotobooks.com/products/amak-mahmoodian-zanjir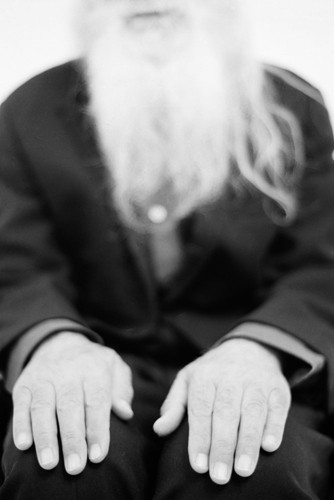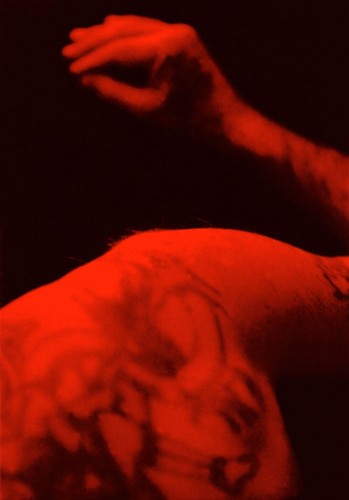 ---
---
FRAGLICH PUBLISHING 'BOX CAMERA NOW' - Lukas Birk 'BOX CAMERA NOW' offers a unique insight into a new generation of Box Camera photographers working on the street and studios with primarily homemade cameras. These rudimentary tools follow a history of street photographers who worked around the globe in parks and on street corners, creating cheap memorabilia and first-time photographic experiences for the masses. 'BOX CAMERA NOW' encompasses 54 photographers from 21 countries around the globe. Each photographer with is own style and adaptation of Box Camera photography. Each one with his own unique ability to turn light and sensitive paper into a memorable object. For more information: https://www.fraglich.com/product/box-camera-now/ Free shipping during the fair – code: POLYCOVID2020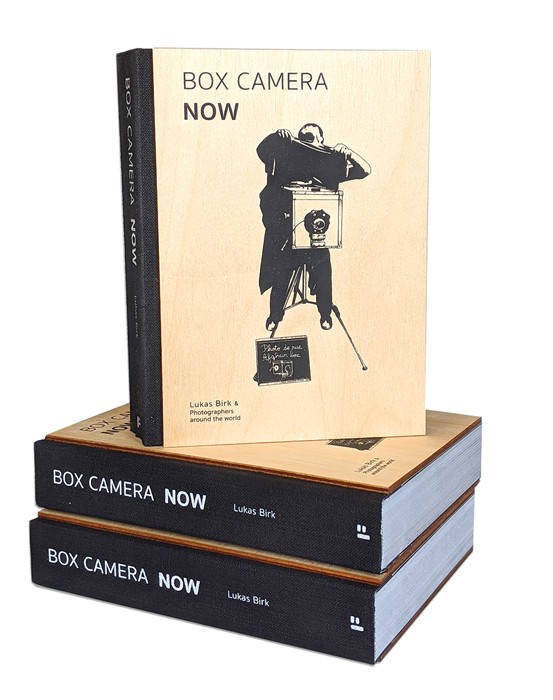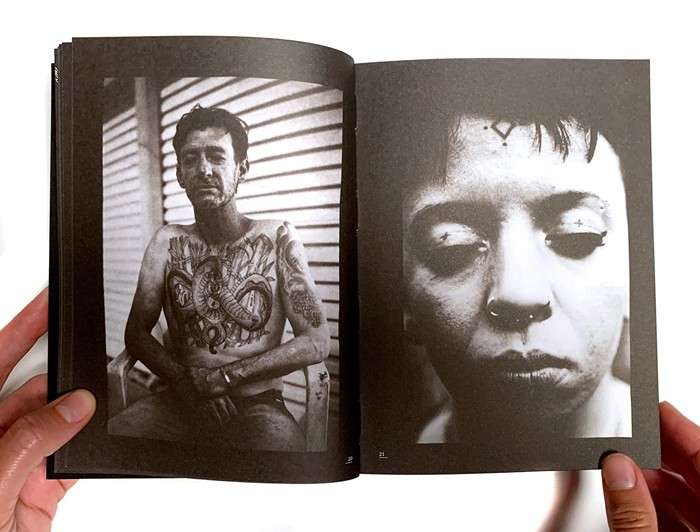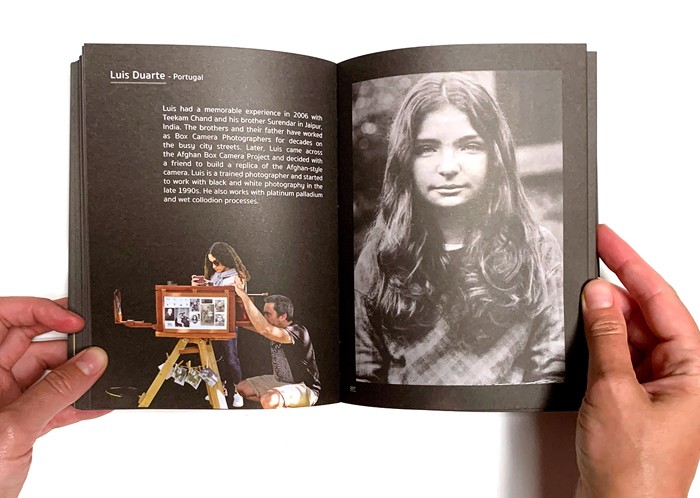 'MY NAME IS NOOR MOHAMMAD KHAN' - Noor Mohammad Khan It is hard to describe the magical stories Noor presents to us in this book about Afghanistan and Pakistan in the 70s and 80s, as well as what it means to really immerse yourself in a place far away from your home. The book speaks of so many incredible encounters that seem impossible today. Noor played with the Velvet Underground in the 60s. Opened a Yoga center in Hawai in the early seventies. Converted to Islam in Afghanistan and exported Russian uniforms during the cold-war and later opens a record studio in Peshawar, Pakistan... For more information: https://www.fraglich.com/product/my-name-is-noor-mohammad-khan/ Free shipping during the fair – code: POLYCOVID2020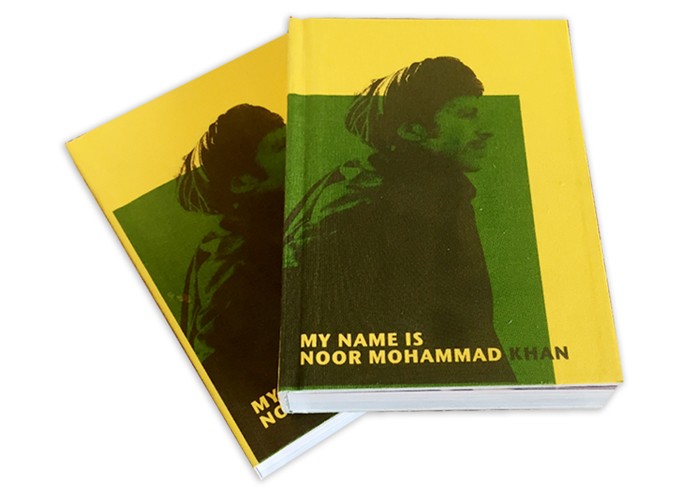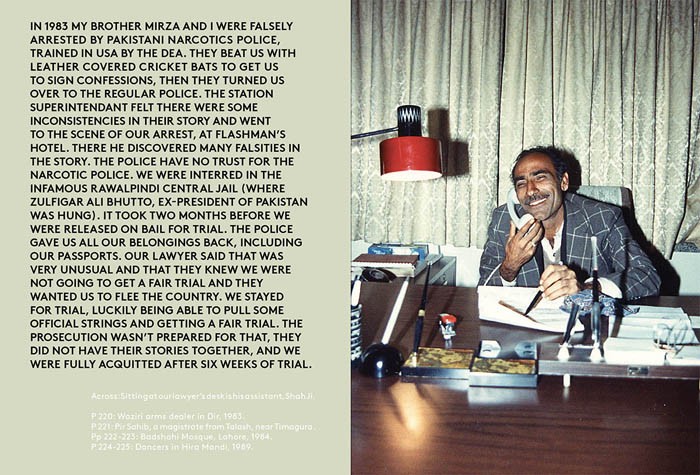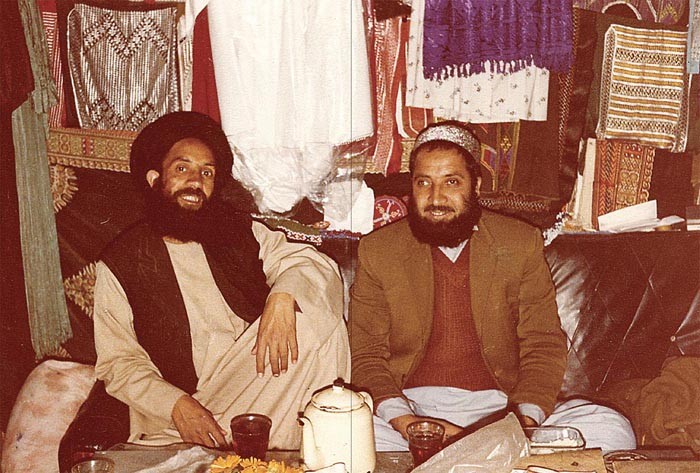 'YANGON FASHION 1979 – Fashion=Resistance' - Myanmar Photo Archive What were the fashion aspirations of Yangon's youth during the military regime in the 1970s? This book offers a rare insight into the photographs that brought a spark of free expression to the fashionable youth of Yangon in the late 1970s. Photo studios around Yangon University and downtown attracted an enormous number of young clients posing in stylish outfits, some of which were even custom-tailored for the occasion. The resulting images are something like an old-school Facebook – an exchange of physical imagery, as the photos were usually shared with friends. For more information: https://www.fraglich.com/product/yangon-fashion-1979/ Free shipping during the fair – code: POLYCOVID2020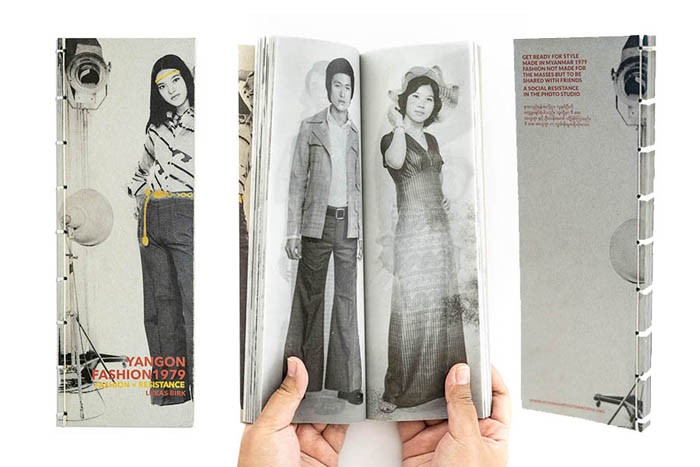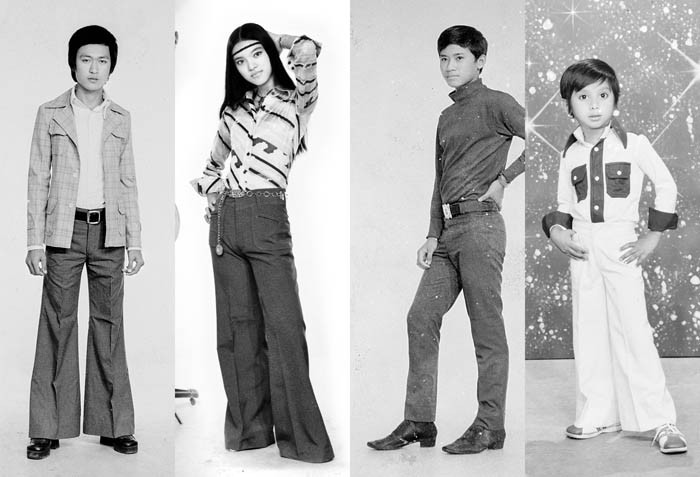 ---
---
SKINNERBOOX 'Known ans strange things pass' - Andy Sewell The photographs in the book are taken on either side of the Atlantic in places where the Internet is concentrated. Where the fibres come together, and almost everything we do online passes down a few impossibly narrow tubes, stretching along the seabed, connecting one continent to another. Looking at these vast unknowable entities – the ocean and the Internet – we sense their strangeness. We can understand each conceptually but can only ever see or bump into small bits of them. They challenge our everyday assumptions and show us that the boundaries we put between things are more permeable than we might like to think. That the objects surrounding us daily, appearing so reliable and mundane, are actually parts of much larger, more complex, bodies extended across space and time. The work is structured through the push and pull of intermeshing sequences. Things, in different spatial and temporal phases, intertwine and coexist. As we look closer, worlds we think of as separate bleed into each other – the near and the distant, the ocean and the internet, the physical and the virtual, what we think of as natural with the cultural and technological. For more information: https://www.skinnerboox.com/books/knwownandstrangethingspass 20% discount during the fair – code: POLYCOVID2020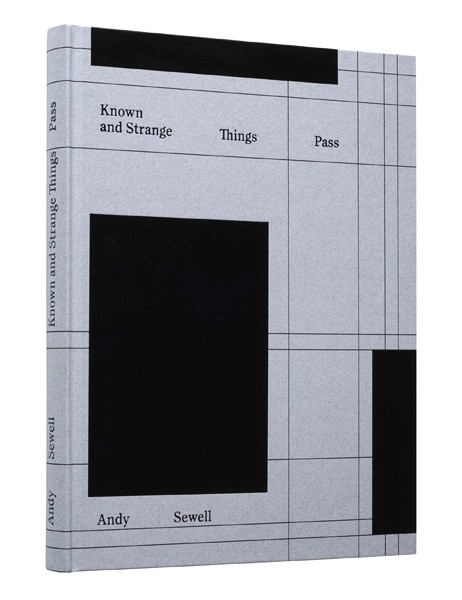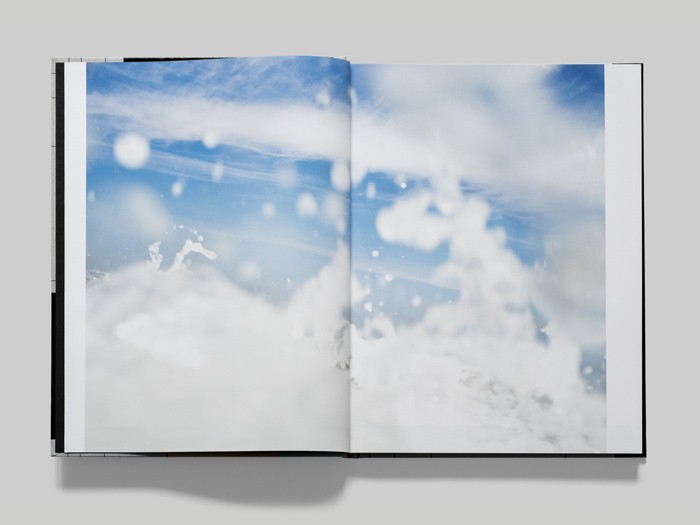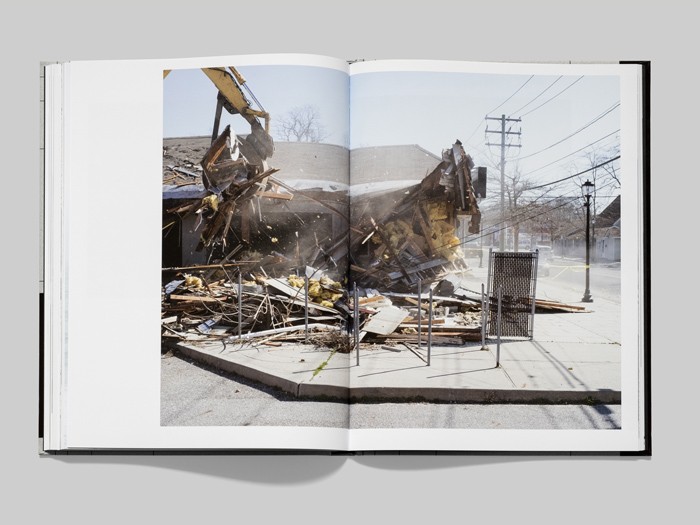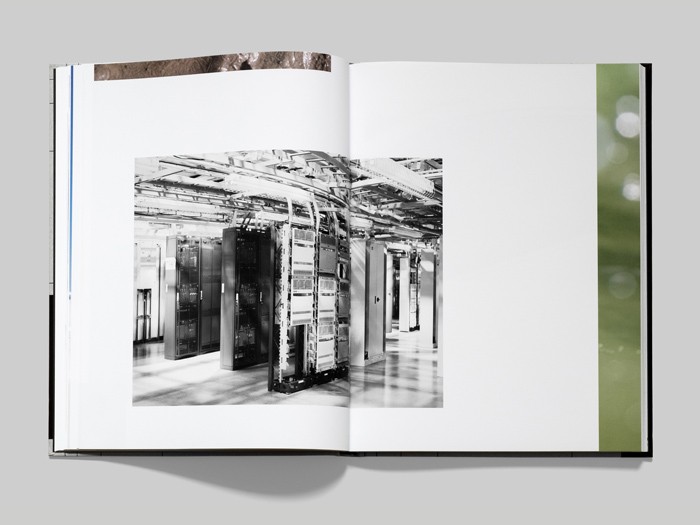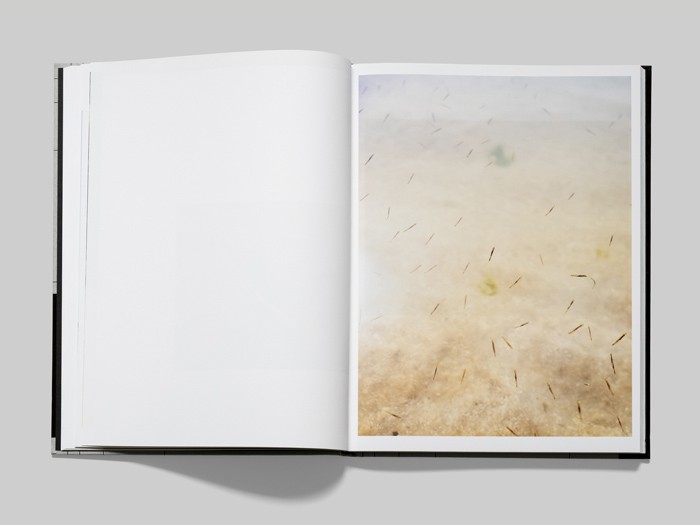 'Providencia' - Daniel Reuter Providencia—providence—in its biblical meaning, describes God's intervention in the universe, an influence beyond human control. The Providencia neighbourhood of Santiago de Chile provides both setting and title for this new series by Daniel Reuter. Architectural details, glass reflections, makeshift structures, barricades that obstruct the view. Figures appear, the reiteration of a narrator, or characters living within a fractured narrative? Reuter's Providencia describes a place locked between a complicated past and an uncertain future. Beneath a surface layer of the quotidian, we sense the last big wave of western aspirations crashing down, conjuring the dreams and disenchantment of a world in upheaval. For more information: https://www.skinnerboox.com/books/providencia 20% discount during the fair – code: POLYCOVID2020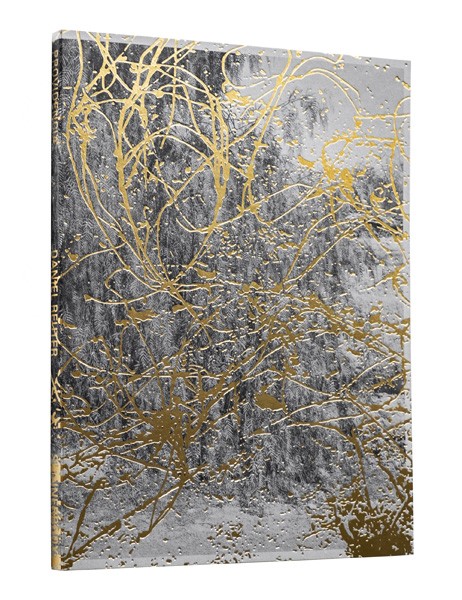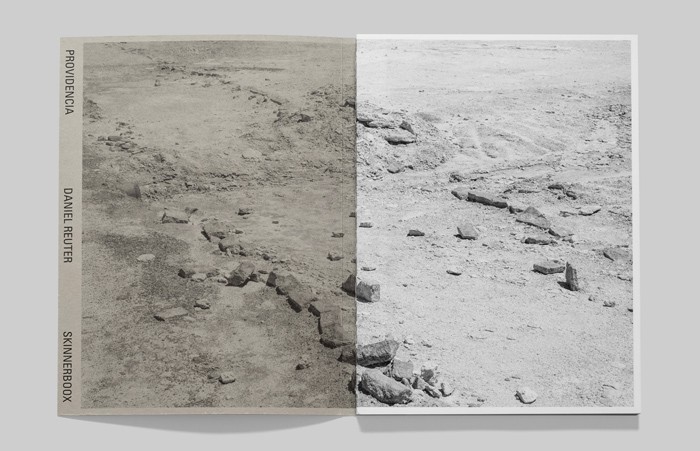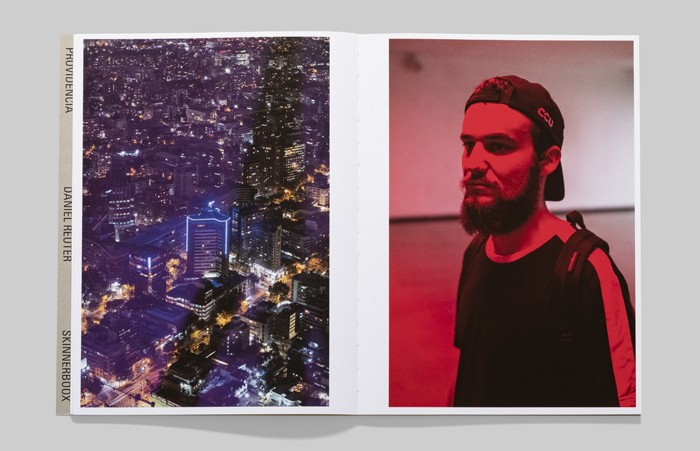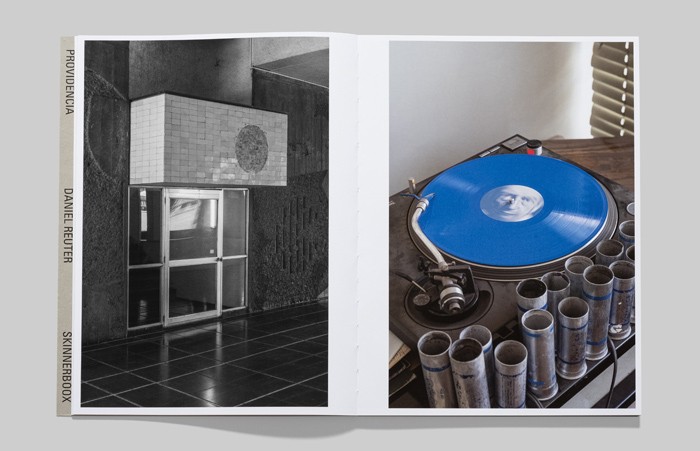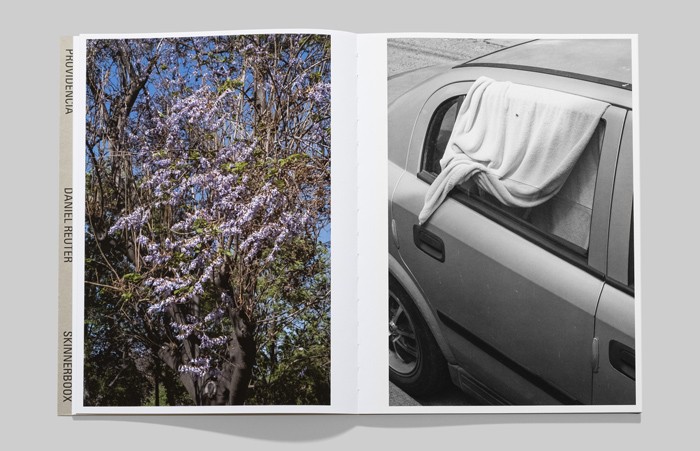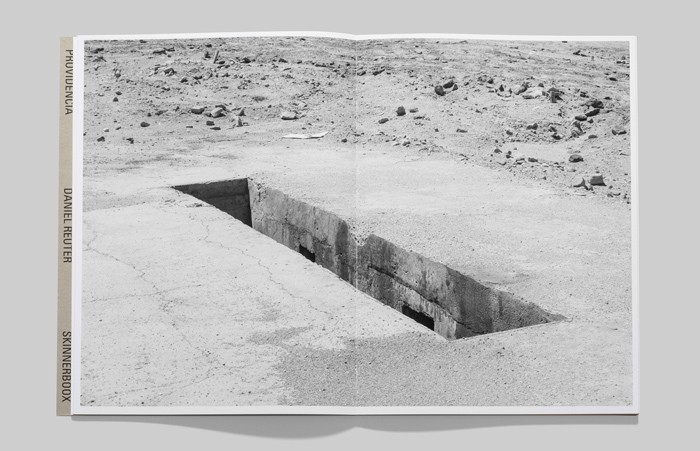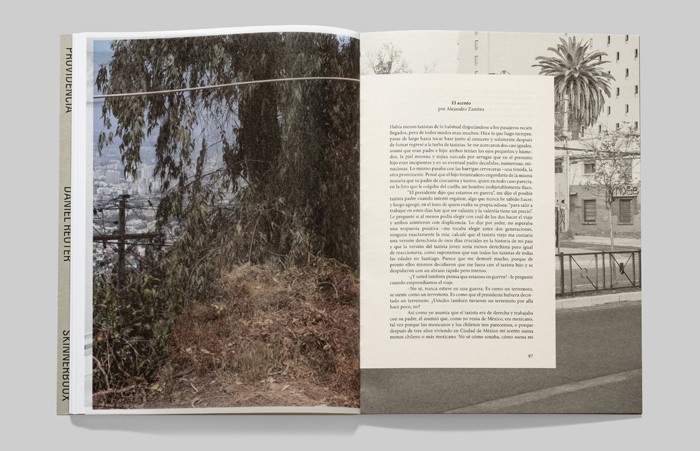 ---
---
DEADBEAT CLUB All the books we are going to share with you are books that have been released while we have all been locked in our houses... unable to go out and show how proud we are of the work our friends have made. It's been killing us that we can't have fun joking with the boys from Tipi... who are usually across from us... and getting Ethiopian at Godjo with Palm*, or trying to convince Ed & Deanna that we also know a few really good vegan spots worth checking out, and our favorite pastime of checking on TIS to see if Nelson is sleeping... or them checking on us... then again... getting food with them somewhere. (most likely falafel.) Paris, Deadbeat Club misses you. 'Entangled' - Maude Arsenault - Special Edition We thought we would talk about the Special edition of Arsenault's book, since the regular edition is just about sold out. This books is Maude's beautifully delicate examination of the idea of femininity and the responsibility of motherhood. Raising her daughter, and thinking about the work she made as a fashion photographer, and what effect that might have on her own, and the young women all over. At the same time, this work is also the story of a young woman coming of age and seeing the world around her. This is Arsenault's first book which came out in late February, and already she has received awards and shows revolving around this work, and we can't wait to see what we get into next with her. The special edition comes with 2 archival pigment prints in a folio with the book. All signed and numbered, in an edition of 20. (only a few remain available.) For more information: https://deadbeatclubpress.com/collections/uk/products/special-edition-maude-arsenault-entangled-uk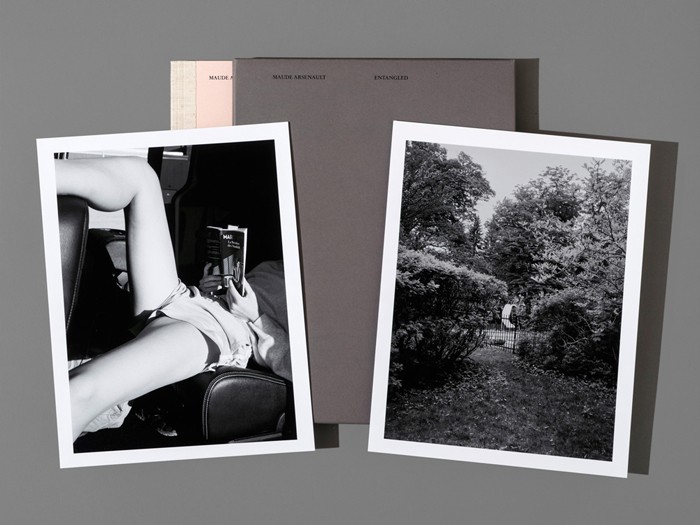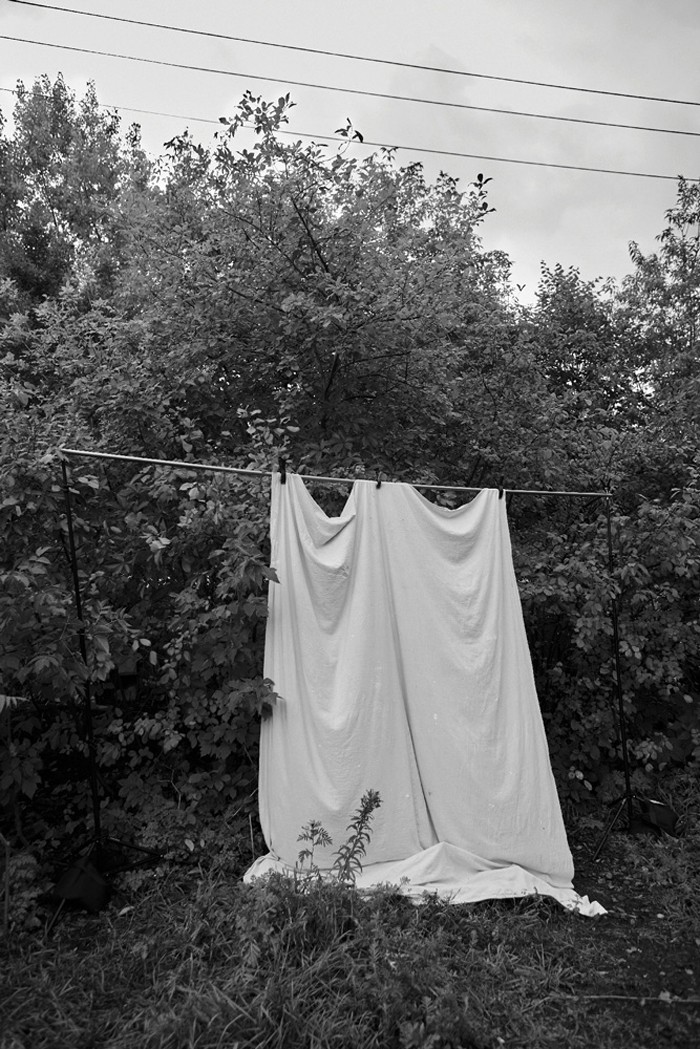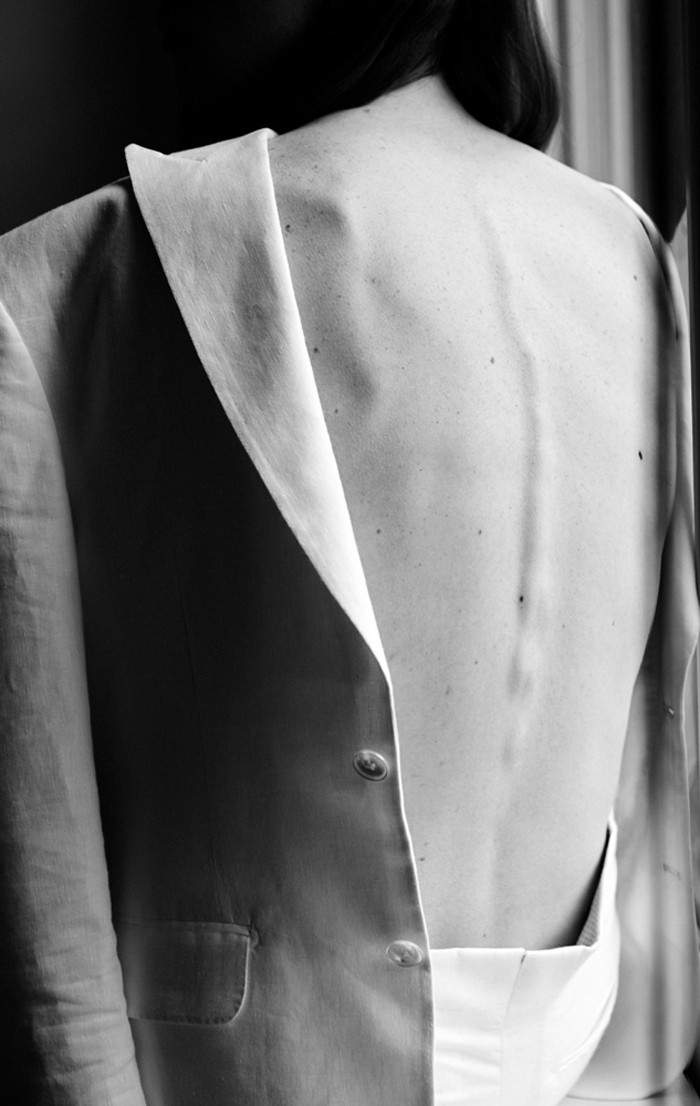 'Rabbit / Hare' - David Billet & Ian Kline This is a book about a road trip to texas. Yeah... you already have an idea about what you are going to see, but that's the whole thing. David and Ian know the tropes, the pitfalls of making work of such traveled (and documented) land, so they did their best not to shun those ideas of 10 gallon hats and the strong smell of jesus in the air, but to embrace it, work with it, and approach this body of work as open at one can. This openness helps create something more than just a book of what was seen, it captures a sense of what is there. Seeing the beauty in those around you that have different beliefs and embracing that difference to make something really special. Also.. have you seen that picture of the cat? What the fuck!? Yeah.. this is a crusher. For more information: https://deadbeatclubpress.com/collections/uk/products/david-billet-ian-kline-rabbit-hare-uk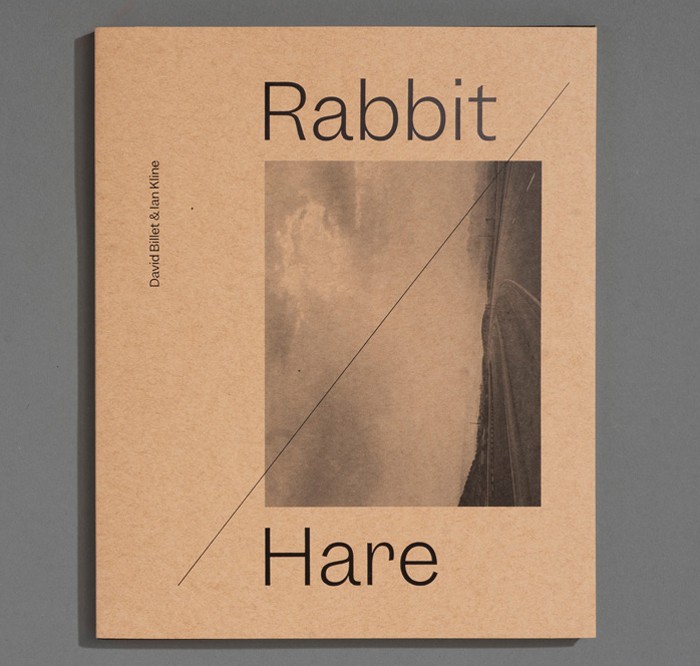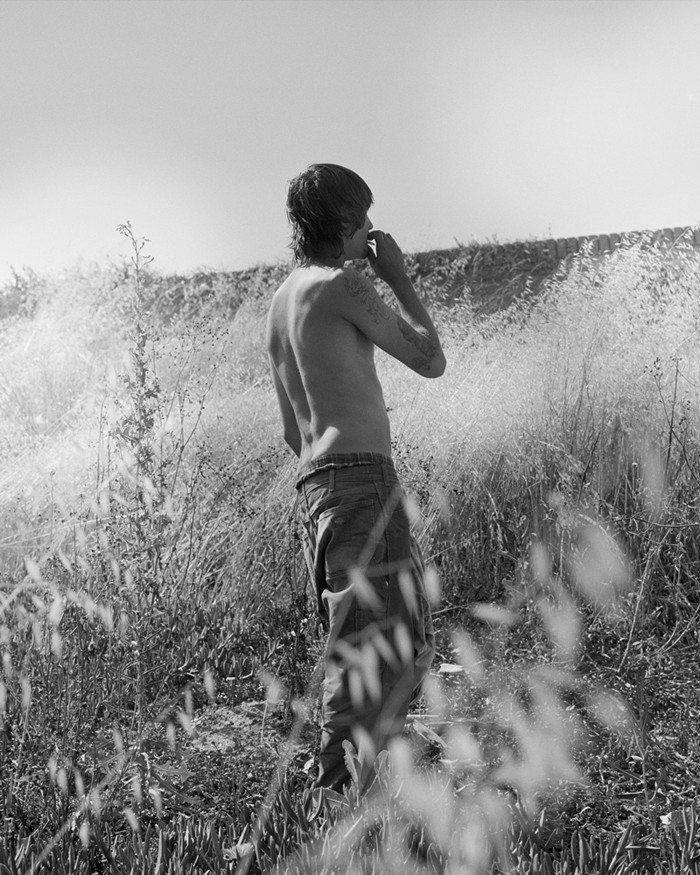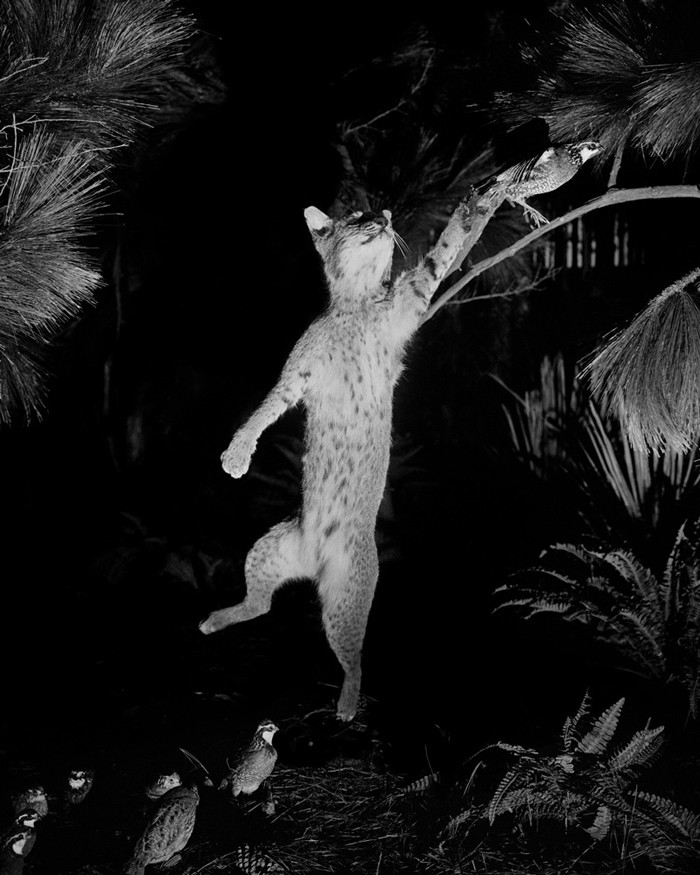 'Summer Sublet' - Ward Long A few years ago Ward lost his lease in the summer and needed to find a place to lay his head. his friend Ara mentioned a house that recently had an opening. A house of 5 very close knit women that needed a friend to fill the void of the person who left before Ward. This is a book of observation and remembrance of when we all lived in that group house in our lives. The bond that is formed from the physical and mental closeness. Ward starts from the outside observing and eventually finds his place in the house and becomes part of this group. When nothing matches, everything belongs. Though intimate and private, Summer Sublet leaves you with feelings of kindness, humanity, ease, and self-possession. After the year we have had, we could all use a little of that, don't you think? For more information: https://deadbeatclubpress.com/collections/uk/products/ward-long-summer-sublet-uk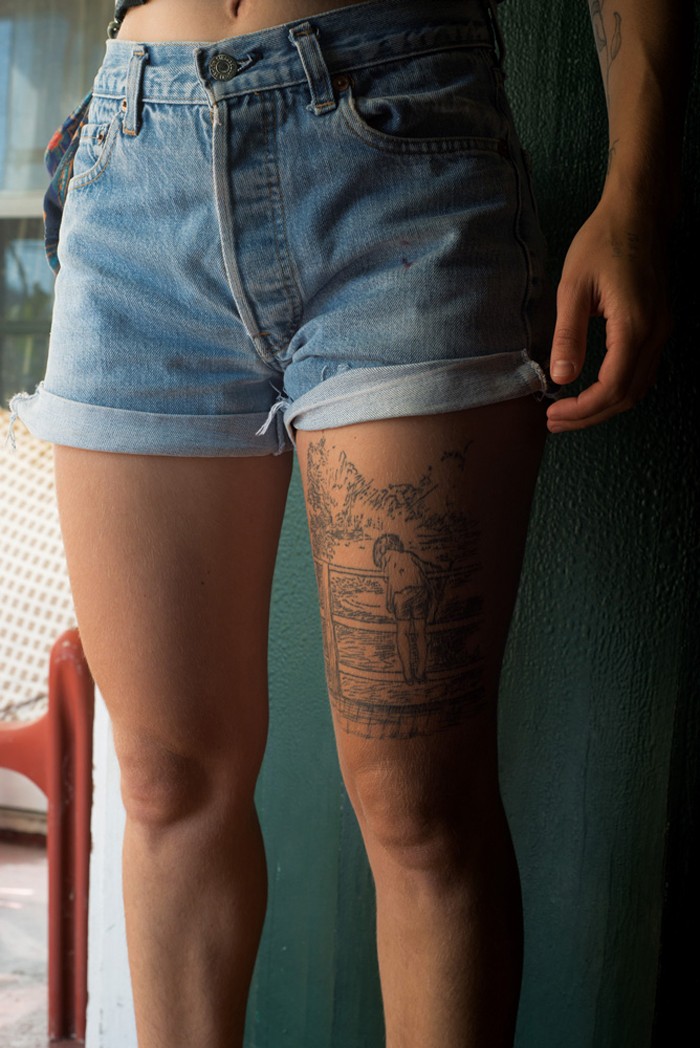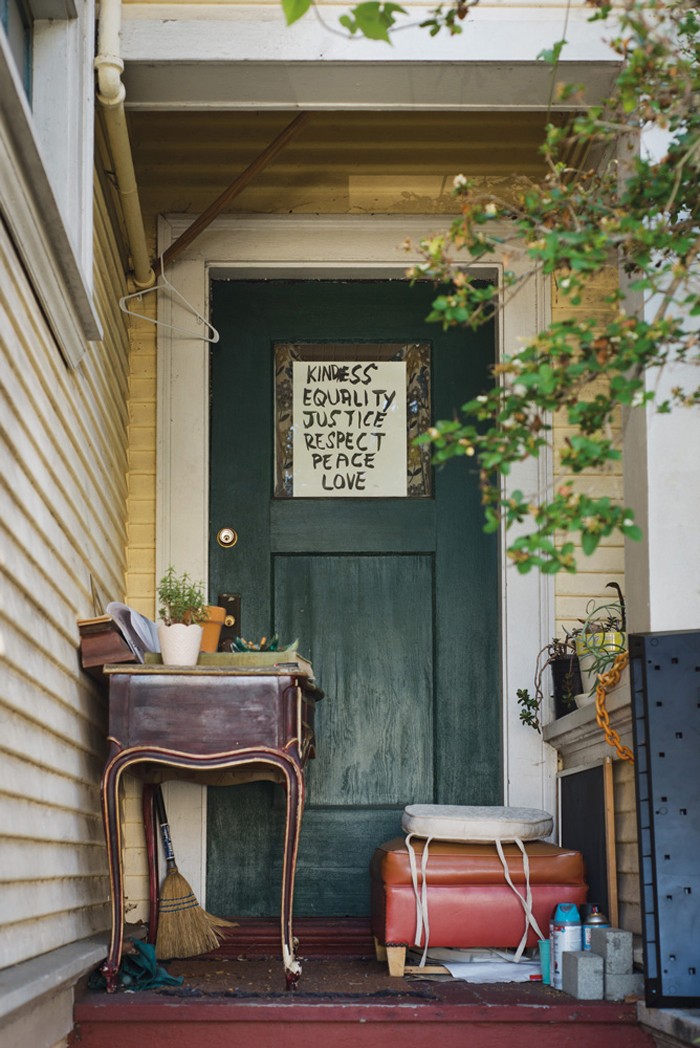 ---
---
JOURNAL The four recent books that we wished to present on the boat: 'Meandering' - Therése Olsson "The river is alive in its presence. Rushing by, like a constant journey. Through me." Meandering, Therése Olsson's debut book, is a story about motherhood and a sense of belonging to a childhood country by the river Klarälven in Värmland in Sweden. A journey between the past and the present. Personal roots become intertwined with the magnificent countryside, exploring how a landscape can invite recognition and affinity and at the same time make the individual feel small and lonely in the encounter with the huge echo presented by nature. For more information: https://journal-photobooks.com/products/therese-olsson-meandering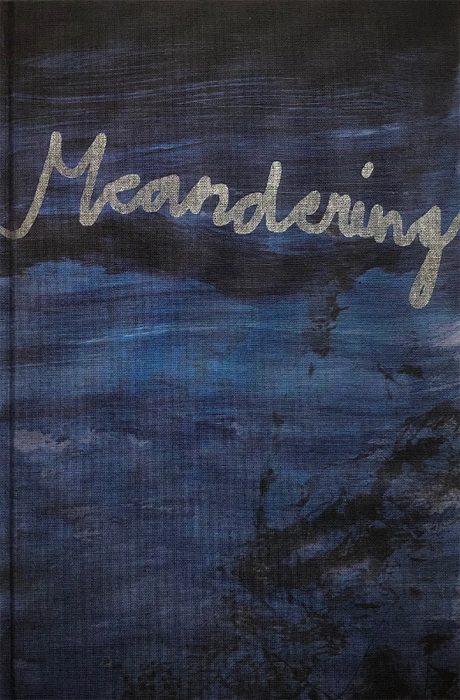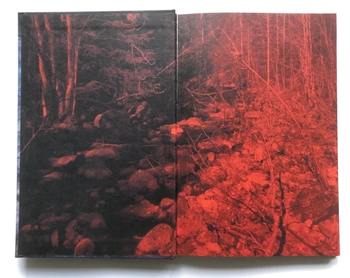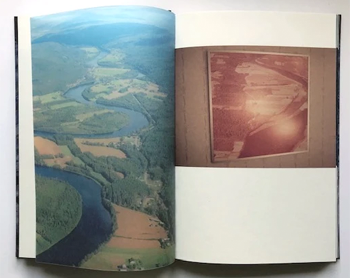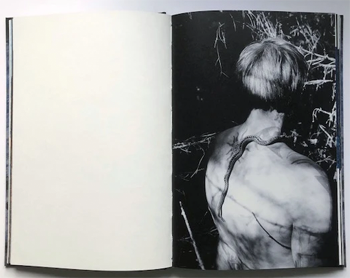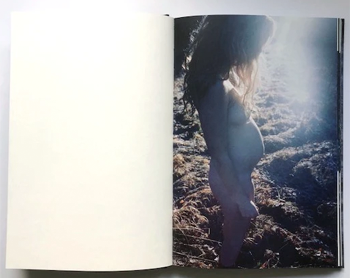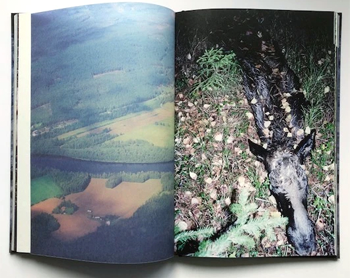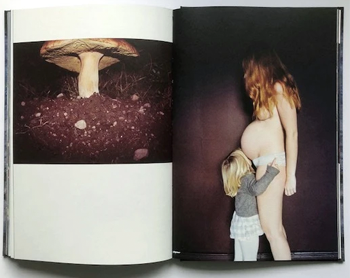 'Good Wife, Wise Mother' - Anne-Stine Johnsbråten "Heaven is an American salary, a Chinese cook, and a Japanese wife." This view of Japanese women is a common stereotype. The Norwegian photographer Anne-Stine Johnsbråten decided to convey a more nuanced perspective. "When I travelled in Japan, I was excited to hear what the women were going to say about work and gender equality. I wondered how they viewed their freedom in a gender perspective. How they see the future." The book portrays around 100 Japanese women from different generations, environments and occupational groups. Underlying structures in society make it hard for women to pursue both a fruitful career and family life in Japan. But the traditional and well-established Japanese gender roles seem to be at a turning point – challenged by strong progressive women. This book gives us a unique insight into the land of vast contrasts from the deeply traditional to the hyper modern, seen from these women's perspective. This is Anne-Stine Johnsbråten's debut book. For more information: https://journal-photobooks.com/products/anne-stine-johnsbraten-good-wife-wise-mother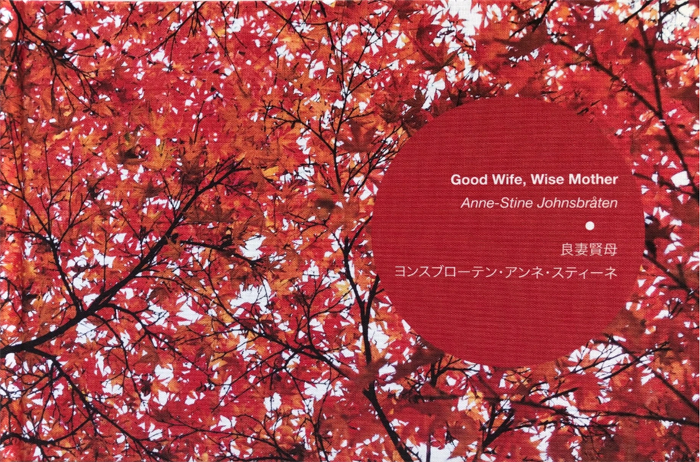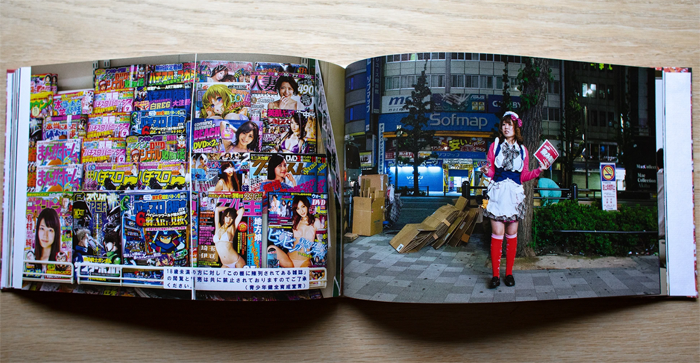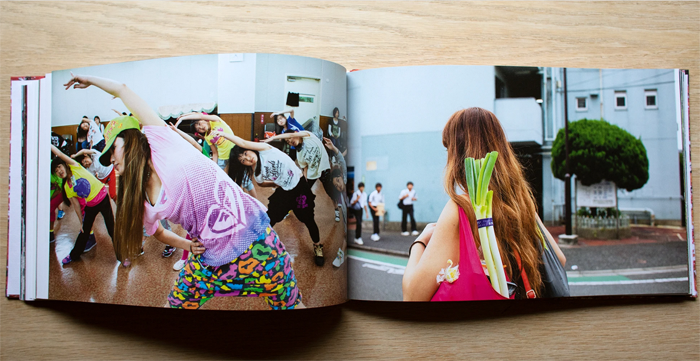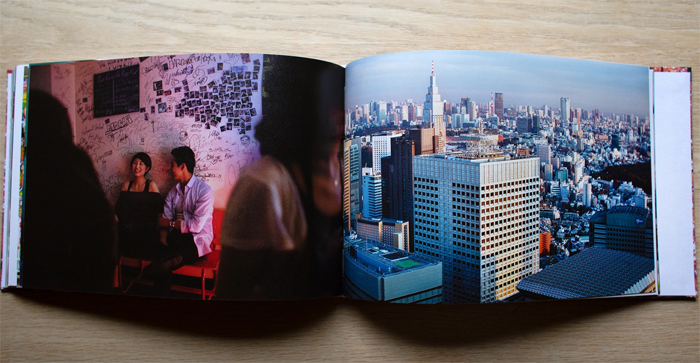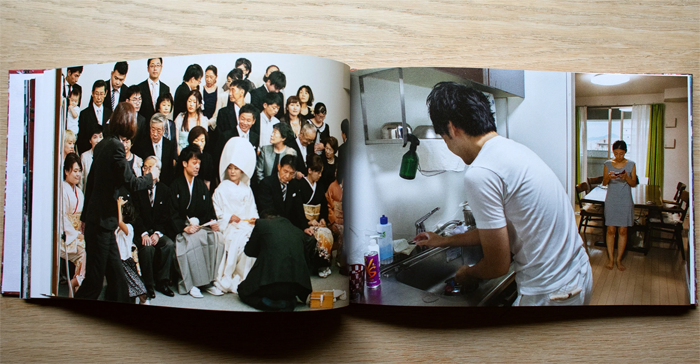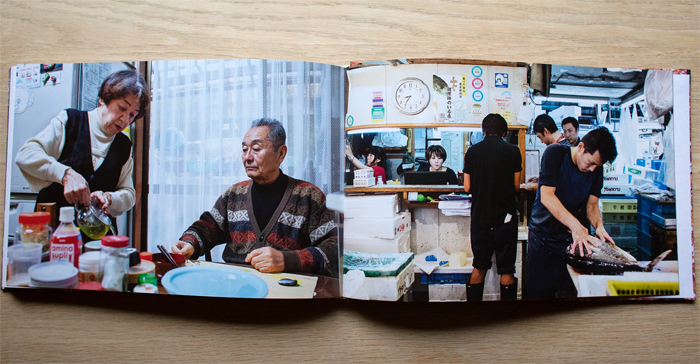 'Behind the Sofa / Bakom soffan' - Peter Wendel "Thoughtful and tender images where poetry is almost physically present. An existential reconciliation with the past. You find human alienation but also moments of raw intimacy." / Anders Petersen Excerpt from Bob Hansson's afterword: "The years pass. One bears one's thorns under one's hat. The years pass and we learn to eat our dinner in front of the sofa instead of behind it. We who appear to be entirely normal. That pleases the others. The others don't want to eat dinner behind sofas. They want to have a nice time. We know that they deserve it. So we have made an effort. We don't want to trouble them with the things that almost destroyed us, no we don't want that. For we survived. We are sitting here. Or not. Some of us are still sitting behind the sofa in the shadow. Some of us can hardly smile without feeling occupied by alien powers. Fraudulent. Some of us have to do our best, to furnish a home in the ditch. Some of us have to remain in the exclusion we were banished to long ago. Decorate with rag rugs in the mud as best as we can." For more information: https://journal-photobooks.com/products/peter-wendel-behind-the-sofa-bakom-soffan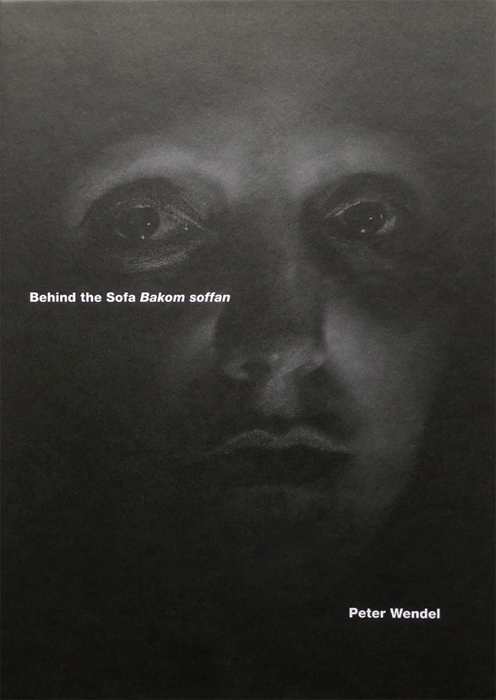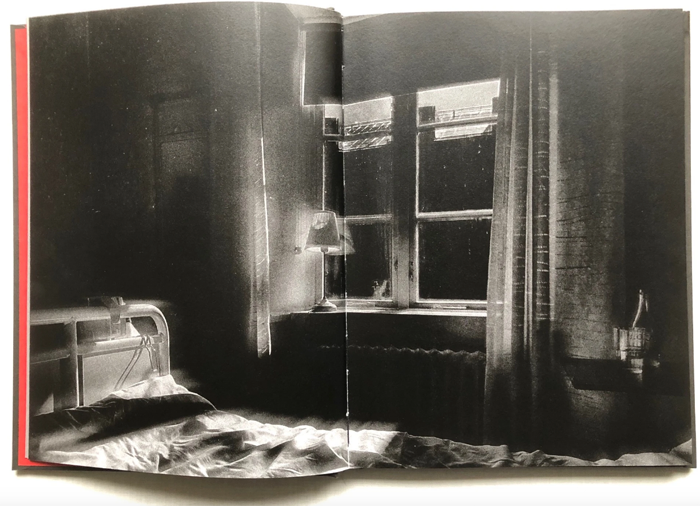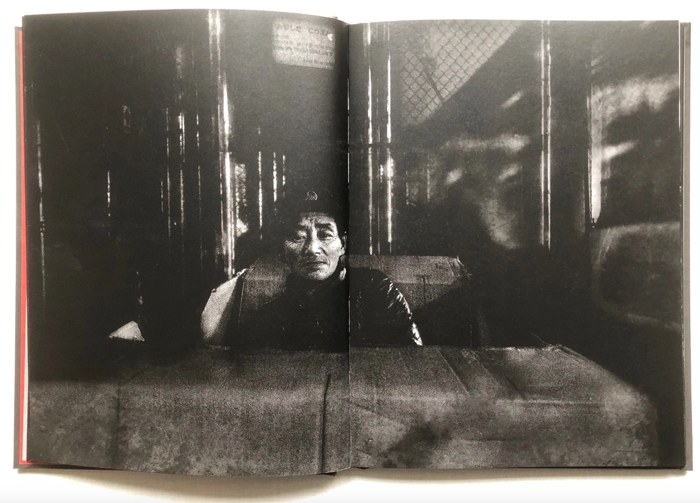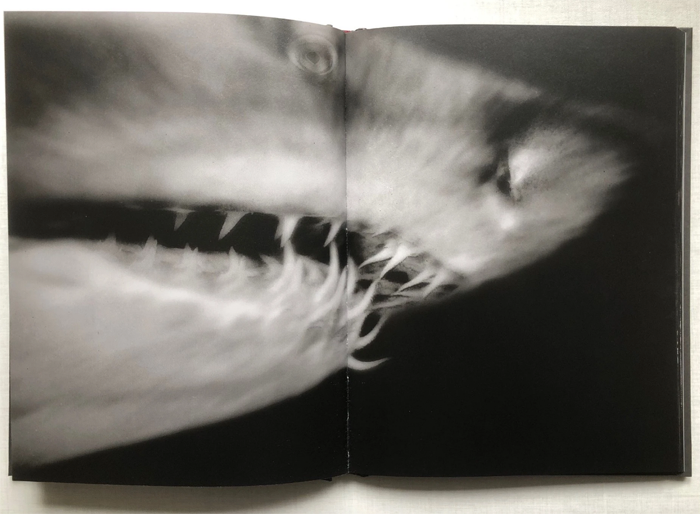 'Intime' - Magnus Cederlund "There are places you cannot adequately describe but only recall, places where you ingest emotions, hoping to hold on to their vibration and then later to share them. Cafe Intime in Copenhagen is one such place in which, for a century so far, between laughs and tenderness, between pleasure and surprises, individuals cross each other's paths, meet, sometimes find one another and transform. Underneath a light that becomes amber rain they greet us, with their kindness they give of themselves and accompany us. They may not even know that, in Barcelona's Barrio Chino, there once was a place called La Bohemia, which resembled their little palace of the night. Unfortunately, it has closed. It was a real-life drama and is an immense cultural loss. And, sadly, we don't have any photos, just few documents, to preserve the memories of those nights filled with an infinite tenderness. Cafe Intime, which we wish at least another hundred years of sweet nights, deserves, to avoid oblivion, a photo album with and for its friends." /Christian Caujolle For more information: https://journal-photobooks.com/products/magnus-cederlund-intime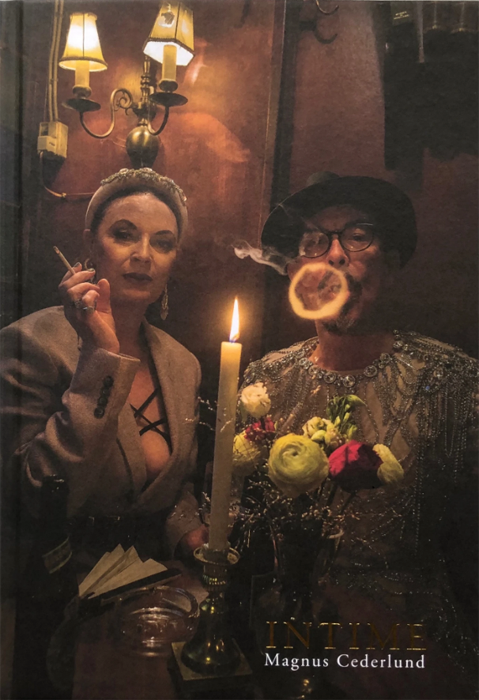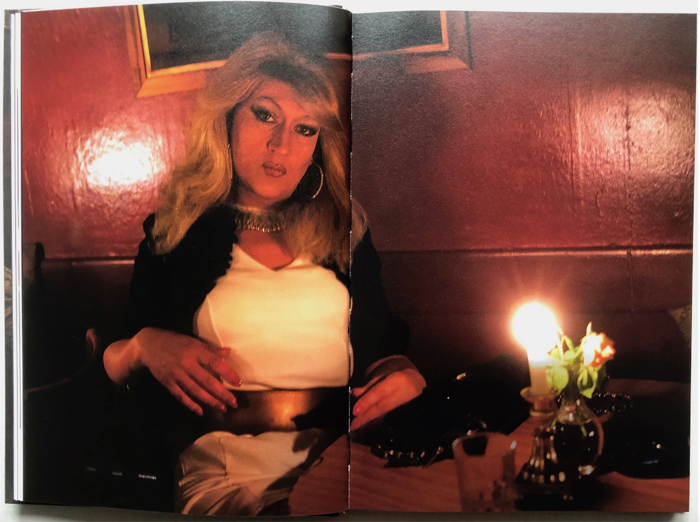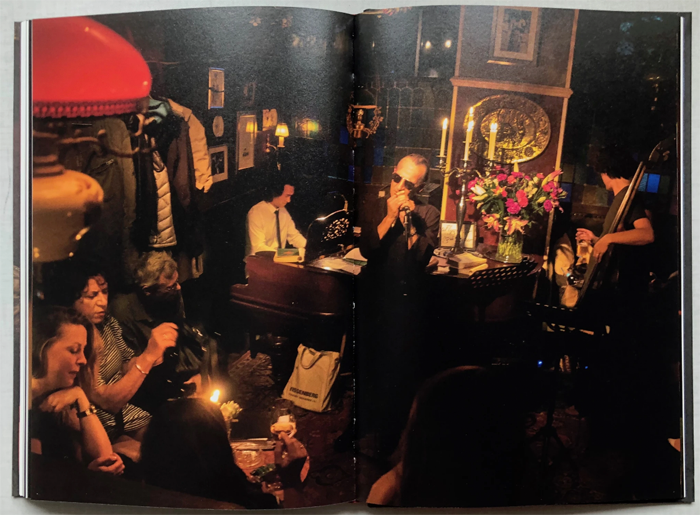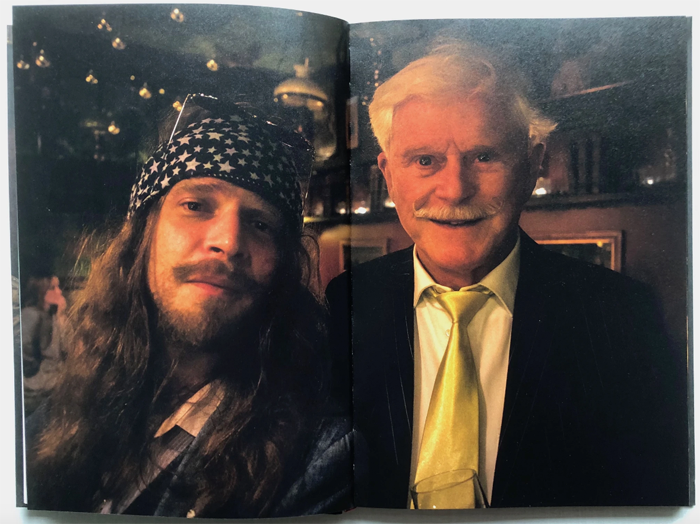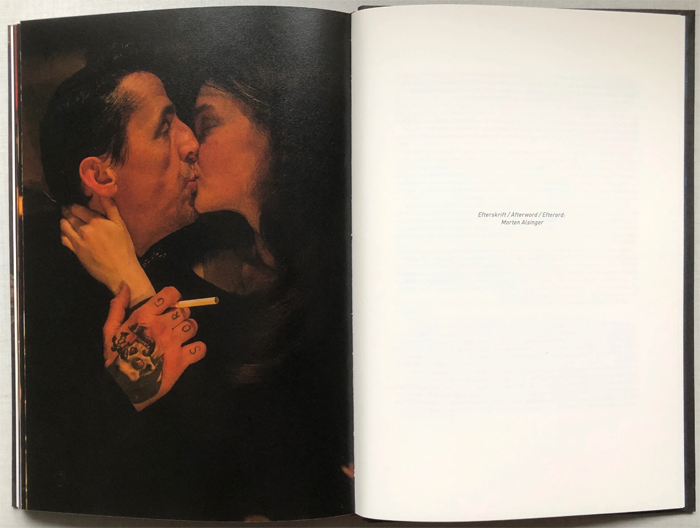 ---
---
ÉDITIONS LAMAINDONNE 'MONICA' - Yves Trémorin Figure de la photographie contemporaine française, d'abord connu dans les années 1980 pour faire partie du mythique et sulfureux trio Noir Limite (avec Florence Chevallier et Jean-Claude Bélégou), Yves Trémorin construit depuis plusieurs décennies une œuvre rigoureuse dans ses procédures comme ses procédés. Dans une pratique à l'origine autant qu'à la marge et au cœur de son travail, il n'a eu de cesse, depuis plus de 40 ans, de photographier sa compagne Monique. Plusieurs séries ont ainsi vu le jour, souvent exposées ou reproduites de façon parcellaire : "Les Amants magnifiques", "Chambre close", "Un dimanche" ou encore "Monica". Elles sont enfin publiées intégralement dans cet ouvrage, accompagnées de nombreuses photographies inédites des années 1980 et 1990, sélectionnées avec Yves Trémorin dans ses archives, montrant leur processus de travail comme autant d'esquisses et de croquis préparatoires. À travers la pratique photographique intime de l'artiste, qui construit le portrait "de Monique à Monica", compagne, actrice ou mythe, ce livre montre comment une relation amoureuse et photographique a constitué les prémices des axes majeurs de son œuvre. Ce livre, né sur une proposition de Caroline Bénichou (galerie VU'), comporte un entretien d'Yves Trémorin avec Michel Poivert. Plus d'informations: https://www.lamaindonne.fr/lamaindonne/Monica.html Frais de port offerts - shipping costs offered during the fair – code: POLYCOVID2020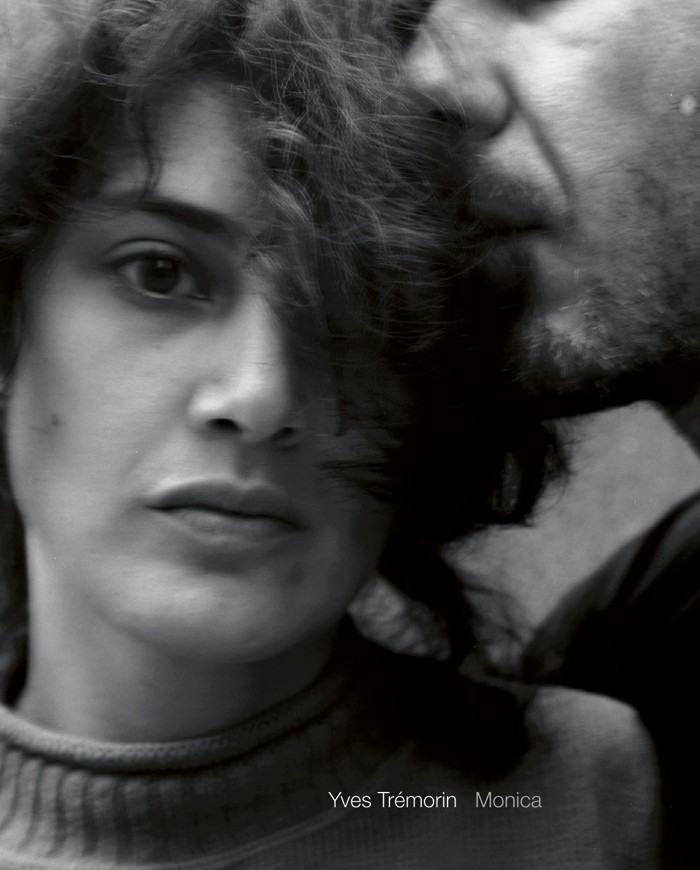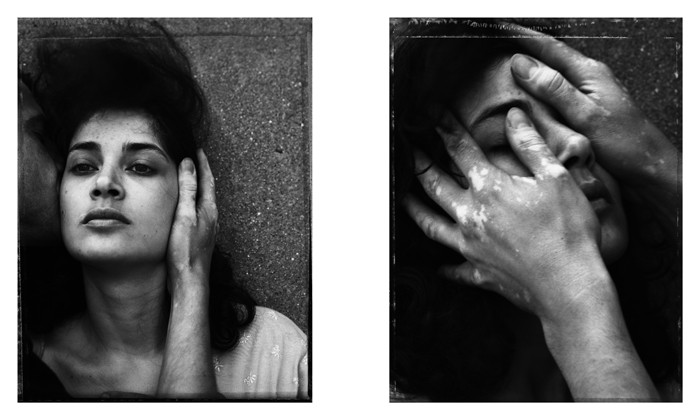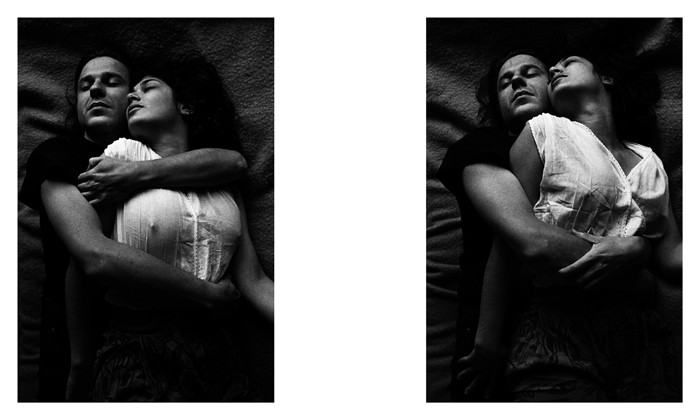 'Le tirage à mains nues' - Guillaume Geneste COLLECTION # AUTOUR DE LA PHOTOGRAPHIE Guillaume Geneste est le créateur du laboratoire La Chambre Noire à Paris. L'un des derniers tireurs argentique en France et le compagnon de route de nombreux photographes… Dans ce livre, il nous livre ses réflexions sur le travail de tireur, sur les relations qu'il entretient avec l'artiste photographe, sur l'avenir de ce métier. Réflexions, anecdotes et entretiens avec de grands noms de la photographie internationale (Ralph Gibson, Duane Michals, Sid Kaplan ou Howard Greenberg…), tout autant que des photographes français de toutes générations (Arnaud Claass, Gabrielle Duplantier, Valérie Belin, Jo Terrien…), nous font entrer dans les coulisses du métier de tireur. L'occasion de recroiser le chemin et les photographies de Jean Gaumy, Jacques Henri Lartigue, Klavdij Sluban, Denis Roche, Bernard Plossu, Henri Cartier Bresson, Martine Franck, Pierre de Fenoÿl, Sabine Weiss, Anne-Lise Broyer et tant d'autres… Plus d'informations: https://www.lamaindonne.fr/lamaindonne/Tirage.html Frais de port offerts - shipping costs offered during the fair – code: POLYCOVID2020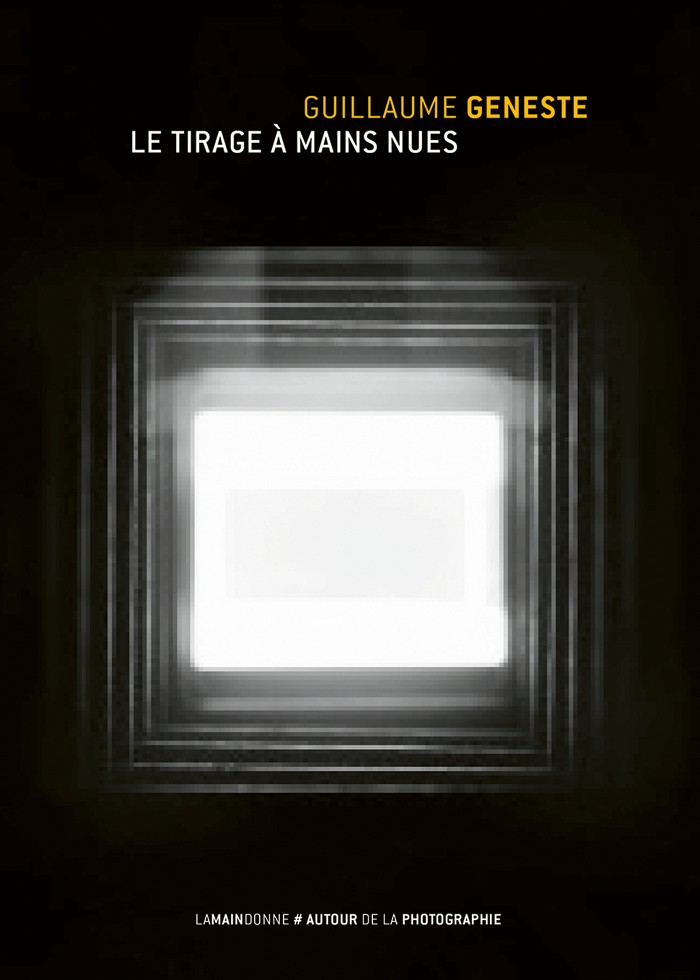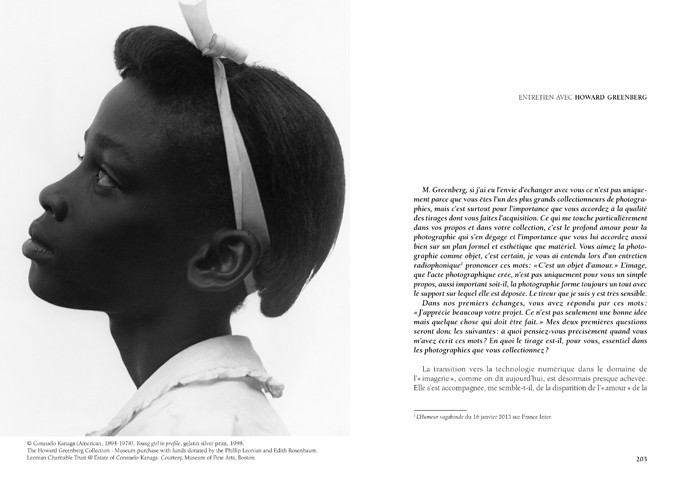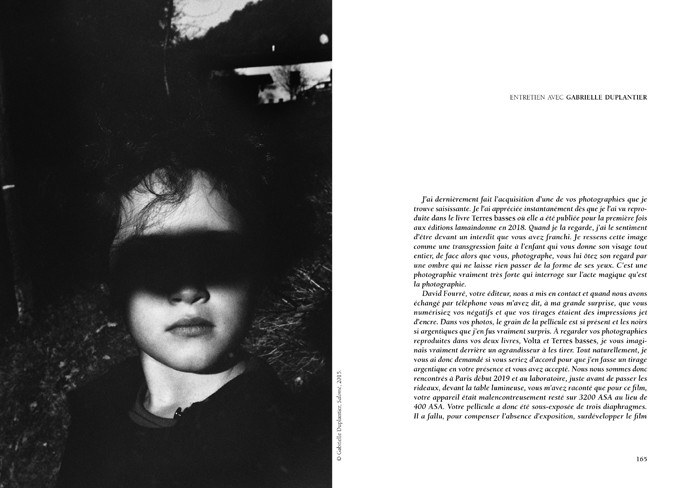 'TROPIQUES' - Julien Coquentin Avec ce nouvel ouvrage, Tropiques, Julien Coquentin explore encore plus avant ses thèmes de prédilection que sont l'enfance, la famille, le territoire et l'altérité. C'est à l'issue d'un voyage à La Réunion qu'il a élaboré sa nouvelle série. Parti y travailler comme infirmier, avec sa femme et ses trois enfants, il a passé 2 ans à prendre des photos et rédiger des textes, considérant que photographier et écrire sont les deux faces d'une même création. Comme il le disait dans un entretien : « Je crois que mon écriture ressemble à ma photographie et qu'il est donc possible de les confondre. » C'est aussi l'intérêt éditorial de cet ouvrage : donner le même rôle aux textes (5 nouvelles, comme des contes) et aux images, sans que l'un soit une illustration de l'autre. Textes et photographies seront donc les deux acteurs du même récit, chacun avec ses particularités, permettant ainsi de dire ce qui ne peut être imagé et d'imager ce qui ne peut être dit. Julien Coquentin laisse vibrer, dans des images où la moiteur de l'île est quasiment palpable, les thèmes du rapport de l'homme et de la nature, de l'intimité de la famille prise dans un territoire étranger, de la différence de l'autre culture… Plus d'informations: https://www.lamaindonne.fr/lamaindonne/Tropiques.html Frais de port offerts - shipping costs offered during the fair – code: POLYCOVID2020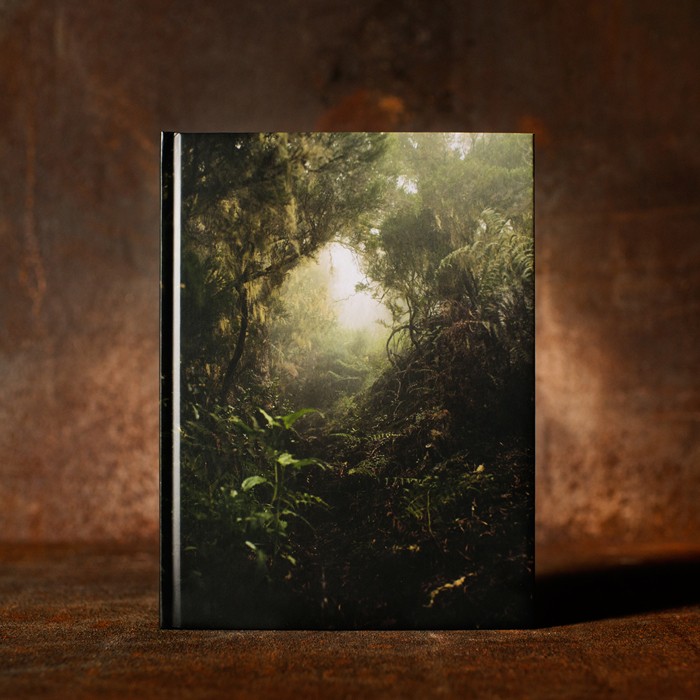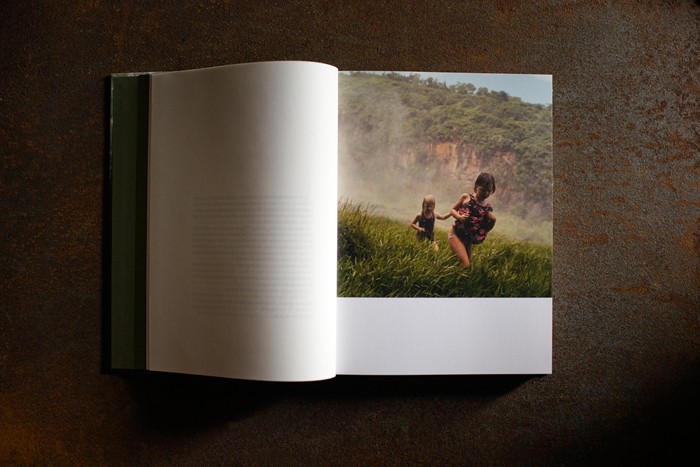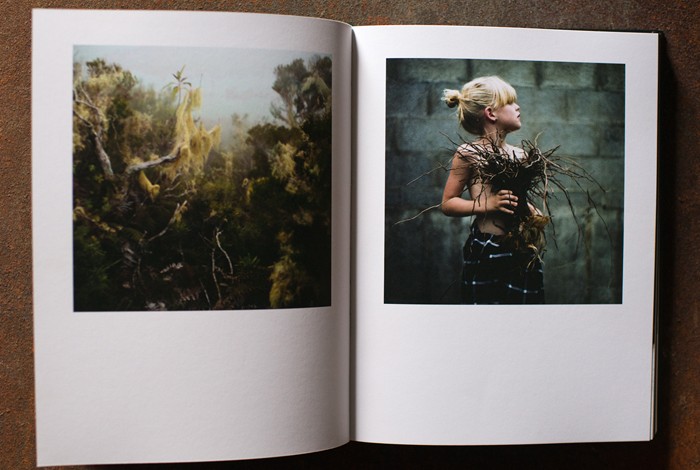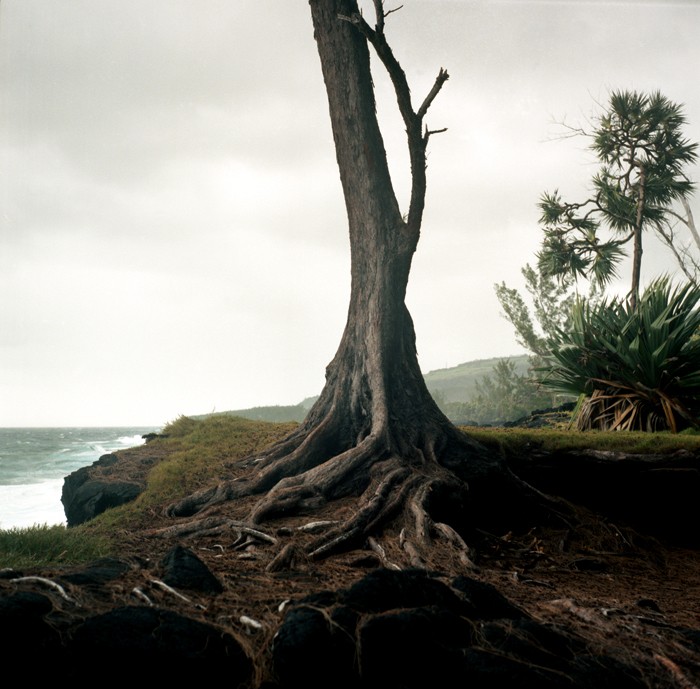 ---