---
MILLION BOOKS
'The Harvest' - Jens Masmann
The Harvest is a visual approach to financial industry and its rather abstract ways to generate profit.
Although action of the financial industry seems decoupled from a classic and simple view on economy - producing and selling something which satisfies a demand, the industry's conduct has a huge impact on society and the international economic fabric.
The codified visuals of The Harvest try to investigate rules, structures and motivations of the financial industry.
All hands, faces gestures shown in this project are crops from press conferences with the industry's big players.
88 pages A4
golden wire-o-binding
open edition numbered and signed
For more information:
http://millionbooks.de/the-harvest.html
For a 20% discount, please mention POLYCOVID2020 when ordering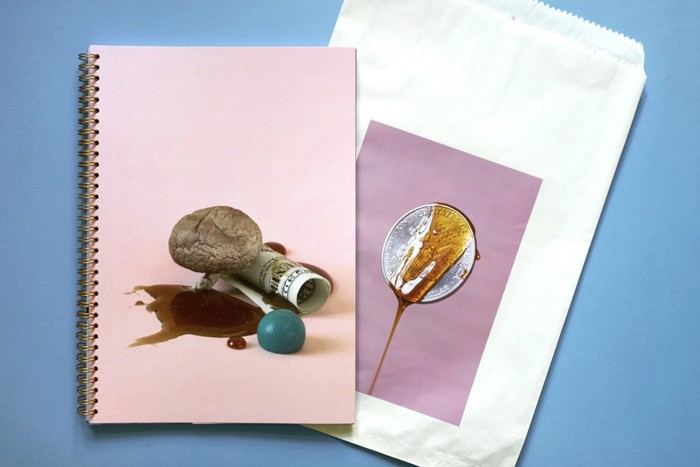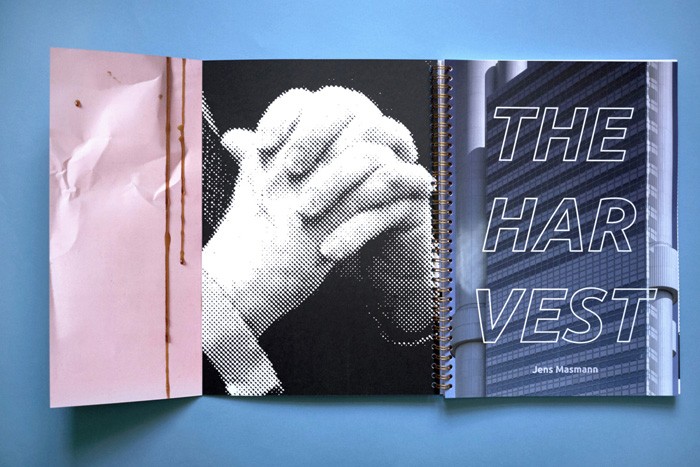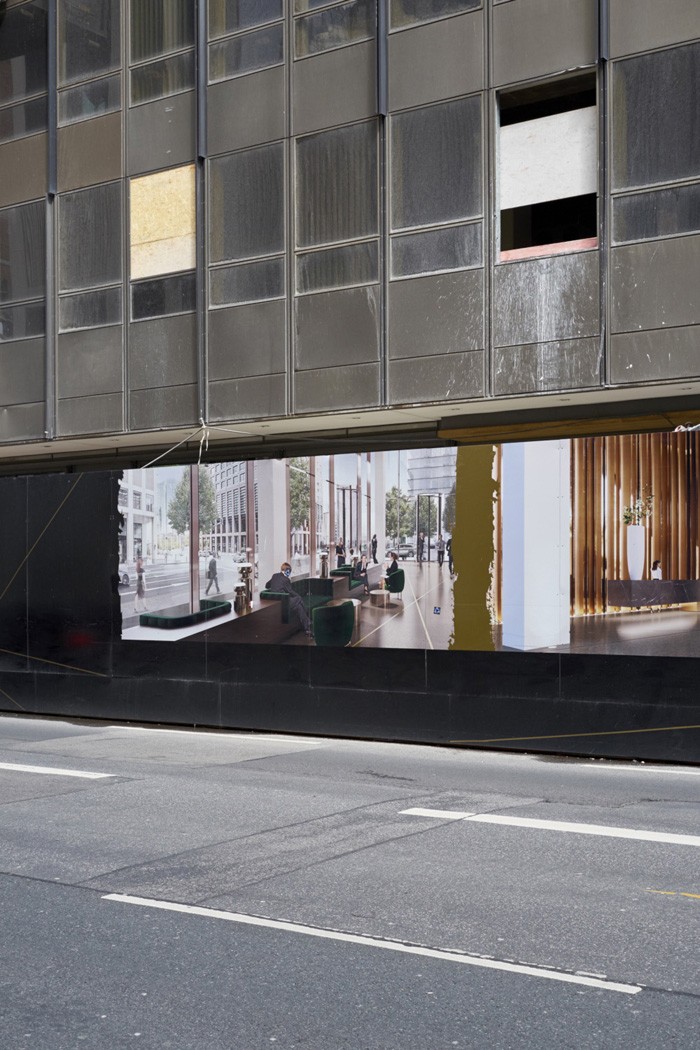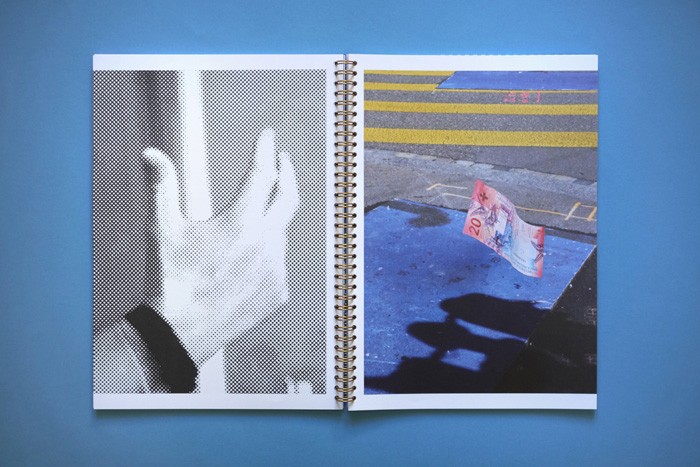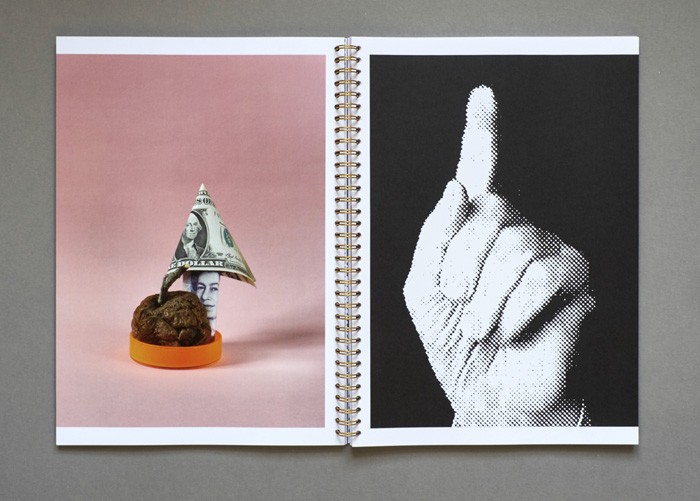 'ELDORADOSOLILOQUISTTRANSMISSIONDECODERCYCLE' - Andreas Frei
"Over the past years, launching a new book during Polycopies has become a wonderful tradition. While sadly it cannot happen this time, I continue to work on my latest series - ELDORADOSOLILOQUISTTRANSMISSIONDECODERCYCLE - to be able to present at least two new installments next year.
Meanwhile you can purchase the first two books with the 20% discount during the fair – code: POLYCOVID2020 at www.millionbooks.de
For more information:
http://millionbooks.de/eldoradosoliloquisttransmissiondecodercycle.html
Grabung 1 - 1h 1m x 1m - Andreas Frei
It is about a man digging a hole in the ground.
10 pages, 6 pictures and an original 4x5 Film Negative.
Numbered open edition.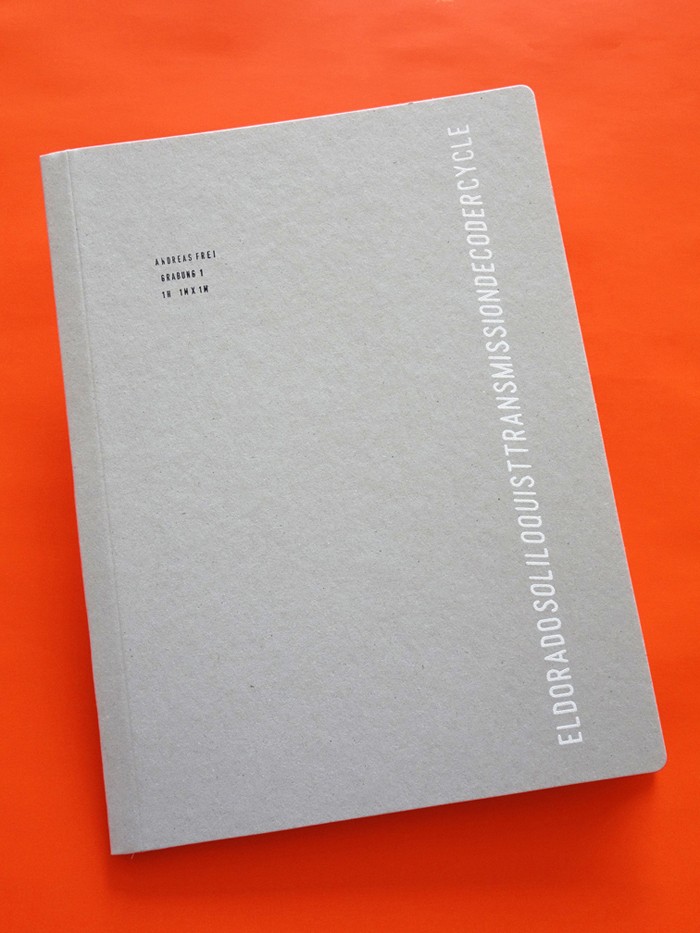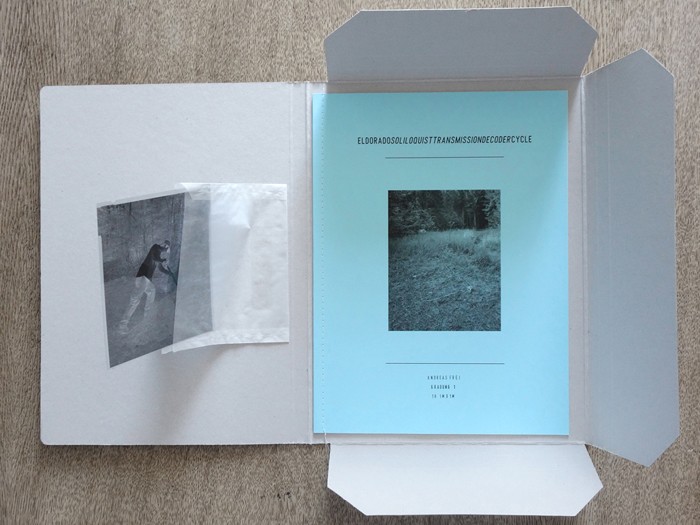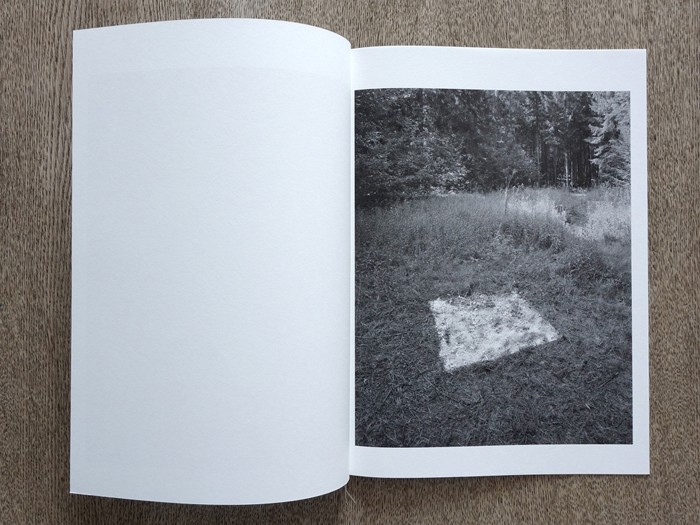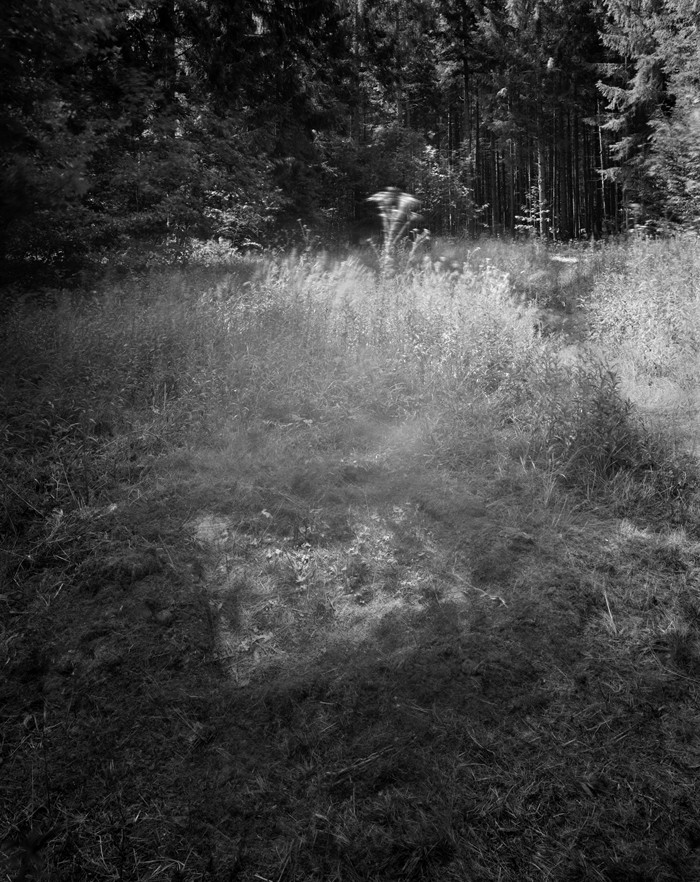 Grabung 2 - 1/2h 1m x 1m - Andreas Frei
Digging a hole in a river.
4 pages plus 3 original, handmade, silver gelatin baryt prints.
Numbered open edition.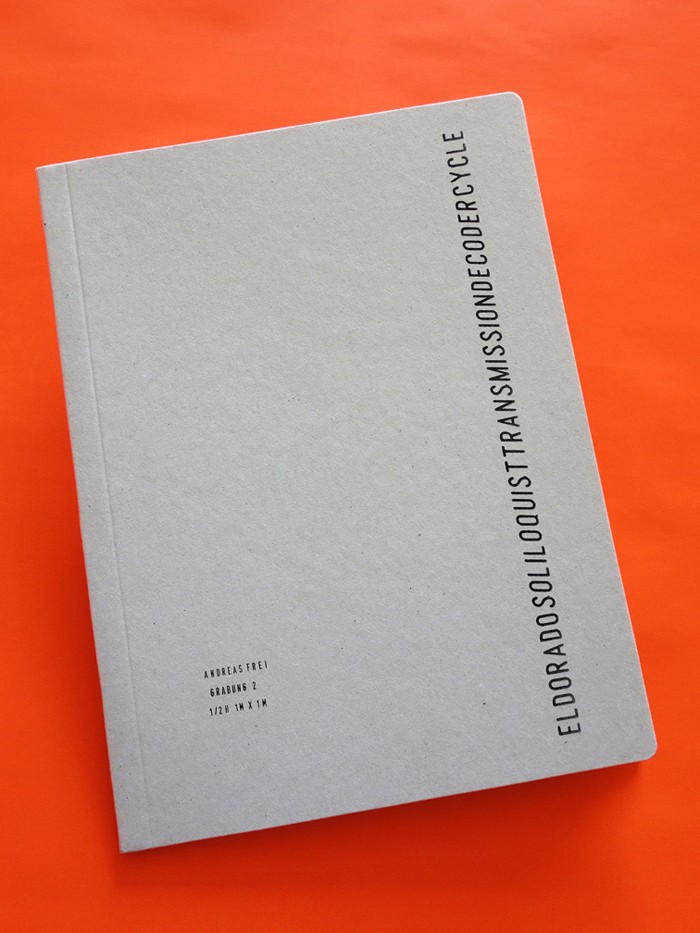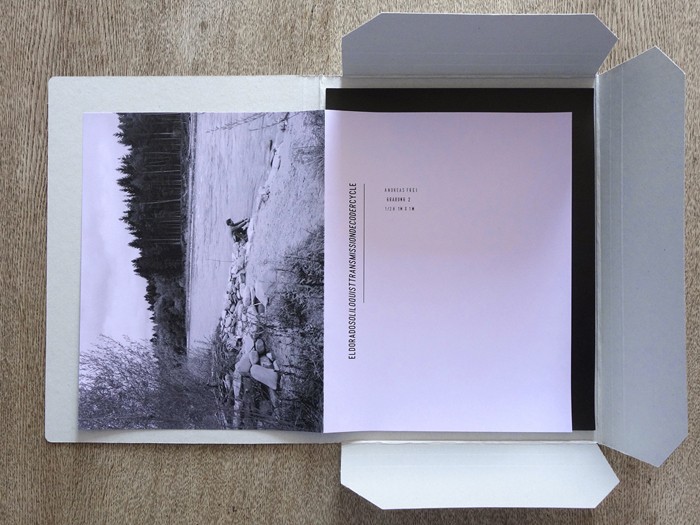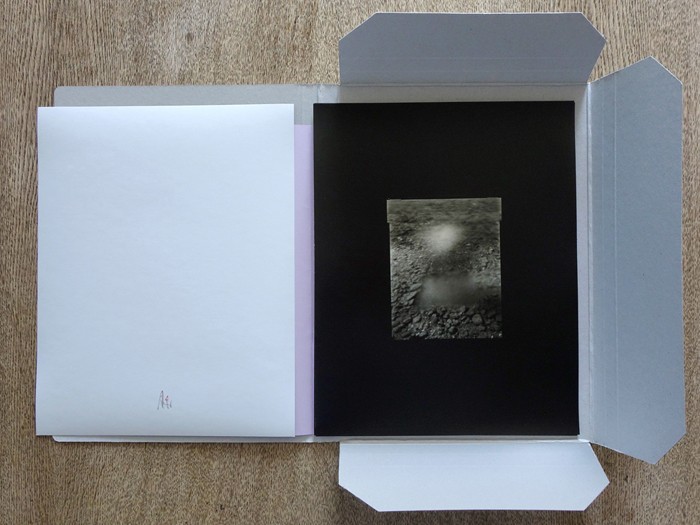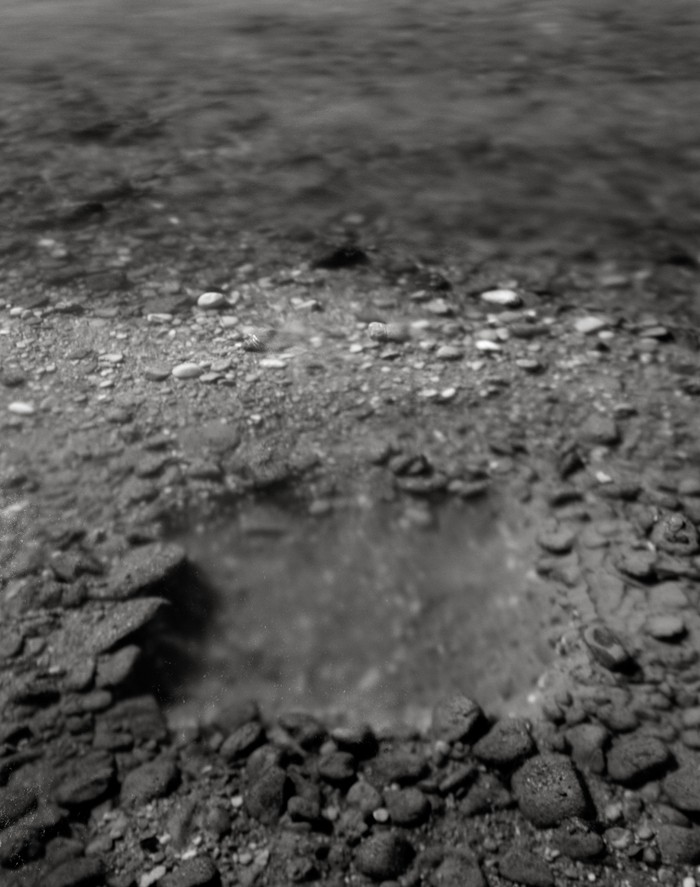 ---